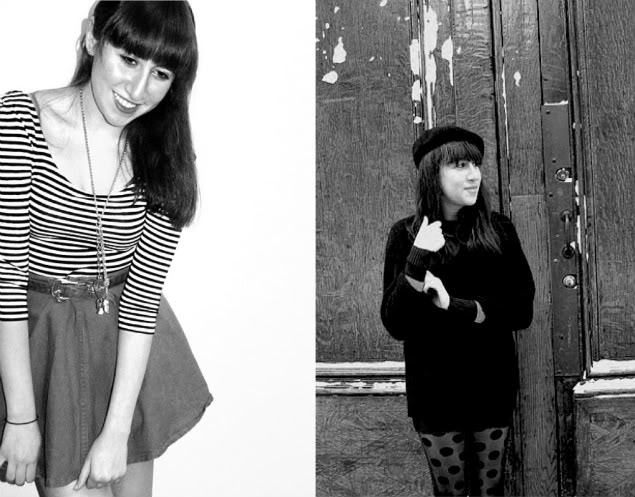 Ah, New York. The energy, the food, the people and the fashion. I live vicariously through some fellow bloggers who live in the big apple and
Gotham Hipster
has become one of my favorites. The big city girl has some serious style and can pull off the ever thriving 80s looks that have been slowly making a comeback. I had a chance to chat with the hipster, here's what she had to say…
Who has inspired your style the most?
I'm influenced by a blend of inspiration sources, that it's hard to say one has more weight than another. I draw a lot from editorials. One of my favorites was the September 2009 issue of Nylon Magazine. The "Its So On" shoot with Alexa Chung, unbearably delicious.
What are three things you cannot leave the house without?
My metrocard—the quickest transport when rushing to sales.
Camera—you never know what you're going to see in the city.
Red lipstick—It's an innate feeling when I'm down, to spruce myself up with layers of my red savior.
What era would you go back in time to and do some heavy shopping?
I would love to have a time machine back to the 80's. With the exception of the hair.
What is your favorite new addition to your wardrobe?
I got this great "
Curse of Frankenstein
" crop top from topshop—one of the best deals I've ever gotten, only ten bucks.
What can you not get enough of?
I'm excited for Alexa Chung's collection for Madewell. From what I've heard, it's going to be a great combo of Tea Party, girl chic, with spins on classics by adding edgy fabrics.
Where do you do most of your shopping?
I shop a lot at Urban Outfitters and Anthropologie, but you can also find me at used clothing stores like Beacon's Closet or Local Clothing in the East Village.
What is your most prized possession in your wardrobe?
My loafers. Not only are they uber comfy, but they make any outfit more whimsical.