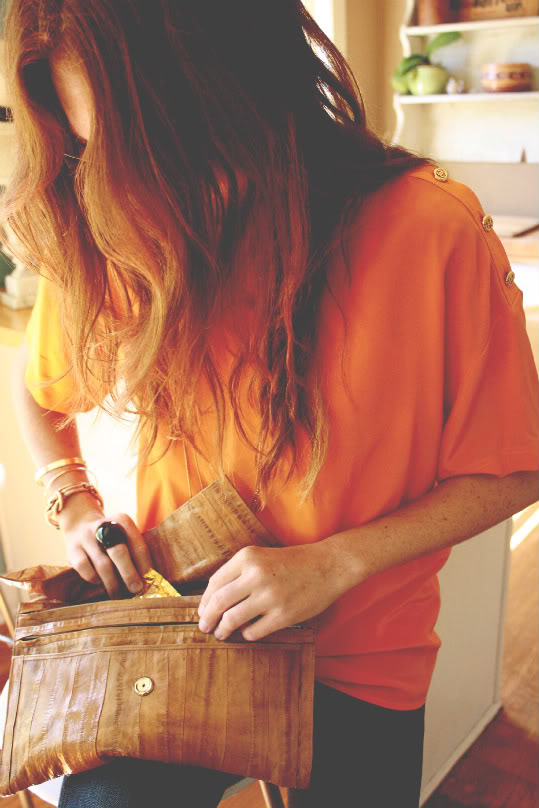 [
Vintage Chanel top,
TRE
ring, Banana Republic Knot Bracelet, Vintage Bangles, Tory Burch Heels, Reformation Vintage Leather Clutch, J Brand Jeans
]
There's nothing like a punch of color to lift your spirits. This vintage Chanel top—scored at a thrift store for peanuts—is one of my favorites to throw on for a dinner date. I love the gold button detail along one shoulder and the sleeves that hang perfectly. I paired it with my favorite nude heels and a vintage clutch from Reformation in L.A. (easily one of my favorite spots to score vintage pieces) for drinks with
Lindsey
. The bold color and gold jewelry was perfect for a sunset setting.