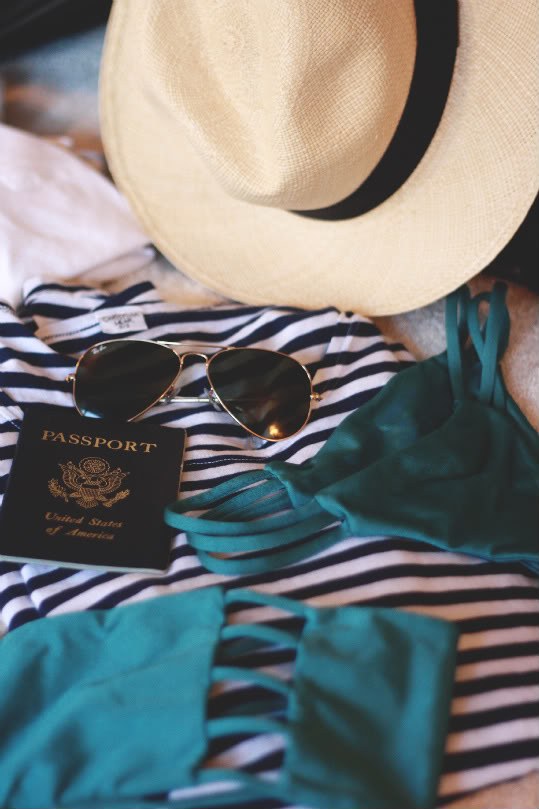 I'm notoriously slow when it comes to packing for trips—always torn between what to wear on the plane and what i'll feel like wearing once I get there. But this year I've traveled more than I usually do (see my other adventures here, here and here) and have surprisingly gotten into a rhythm where I'm not stuck panicking and throwing random things into a bag at the last minute. Today I leave for San Miguel de Allende, Mexico, and my bag (yep, another mile stone bringing only one bag) are already packed and ready to go. Here are a few packing tips and things I currently can't leave home without.
1. Make a master list of what to bring a week prior. That way if any laundry needs to be done you're not frantically searching for that top you just have to bring, which is in the hamper.
2. Check the weather where you are headed to, so you can be prepared for what's to come.
3. Pick pieces that can be worn twice with an outfit to save space. The lighter, the better.
4. Bring a cashmere sweater or throw—they're light weight and easy to pack yet incredibly warm. I never leave home without
this
one.
5. Ask for samples at your favorite beauty counters so you can load up that one quart bag with all the necessities.
6. Roll clothes when packing your suitcase—it's true, it actually does save space.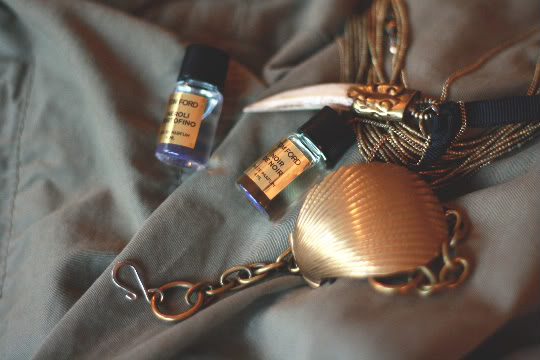 [
Sample sizes of my favorite scents by Tom Ford—Noir de Noir and Neroli Portofino—my shell bracelet that the beau gave me and my
Could I Have That necklace
]
[ Bensimon tennies and nude strappy flats from GAP ]