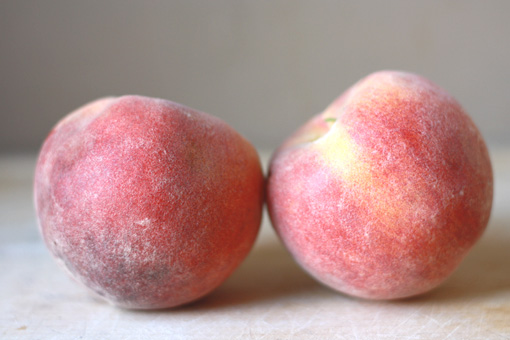 There's something about a peach that instantly puts me in summer mode. I recently picked up a juicy batch at the farmers market and I've been trying out new recipes ever since. My most favorite so far? Seared sweet peaches and caramelized greek yogurt. And all it takes are 4 easy ingredients and steps: peaches, brown sugar, vanilla and greek yogurt.
1. Coat each cut half of the peach in brown sugar and sear for about a minute
2. Mix 1 cup of Greek yogurt with 2 teaspoons vanilla
3. Sprinkle 1 tablespoon of brown sugar on top and let it dissolve into the yogurt
4. Slice up the seared peaches and dip away in the caramelized yogurt.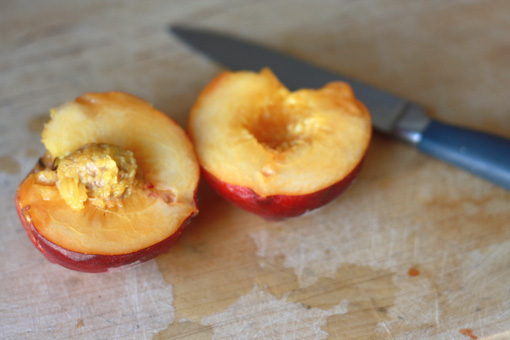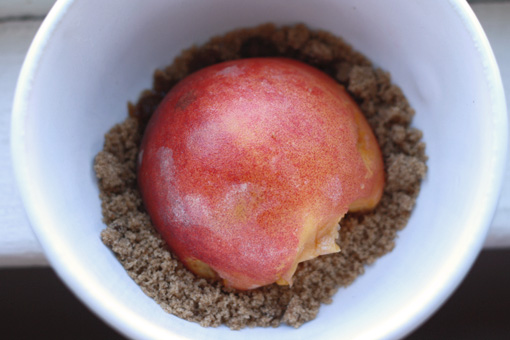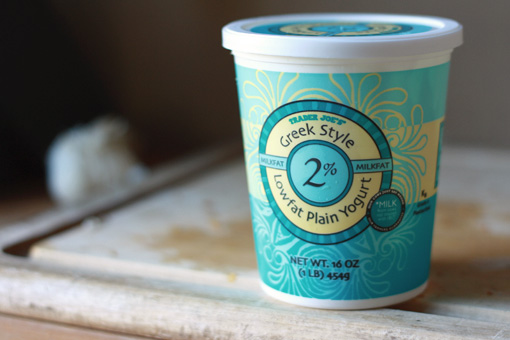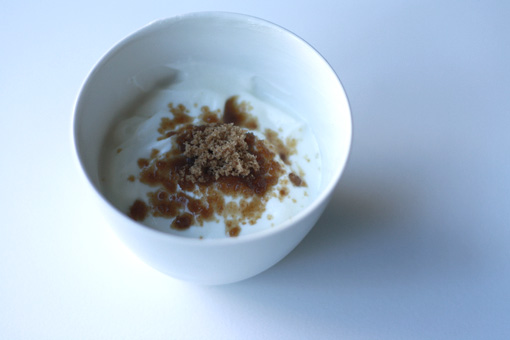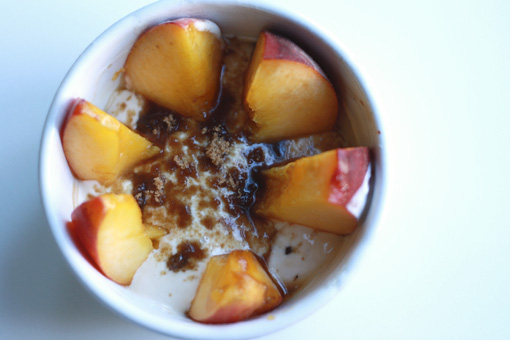 P.S. I've been eating this as a snack, but it should probably be categorized as a dessert. I say, live life and eat dessert as a snack!