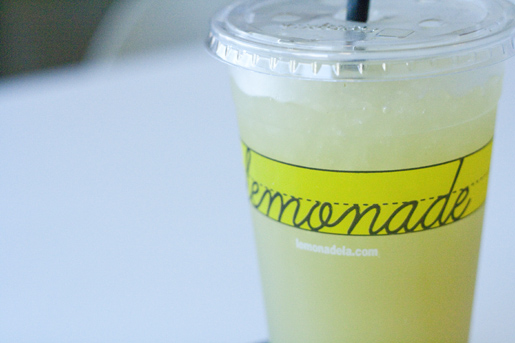 Cucumber Mint Lemonade.
Every now and again I'll have a severe craving for fresh squeezed lemonade. It's usually something that occurs during the summertime but on a recent visit to LA when it was 80+ degrees, my sister took me to
Lemonade
in Brentwood for lunch and I couldn't wait to have a cold, refreshing sip. And boy did she take me to the right place. I got to choose from ten different types of lemonade, order from a plethora of salads and sandwiches and had a crazy good chocolate chip cookie. Here are some highlights of my newest favorite food stop in LA.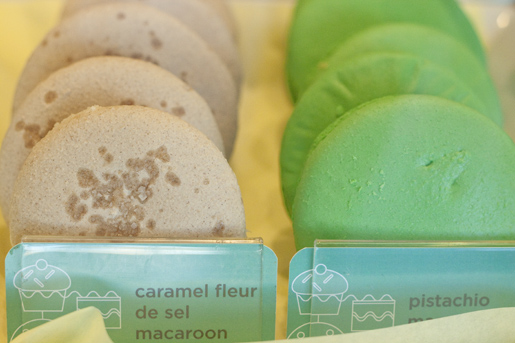 Giant French macaroons.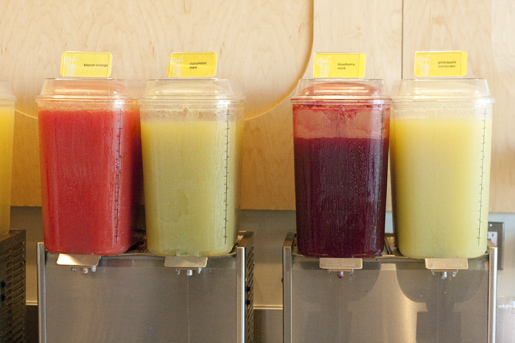 Choices of lemonade—my sister got the Blueberry Mint, which was also really good!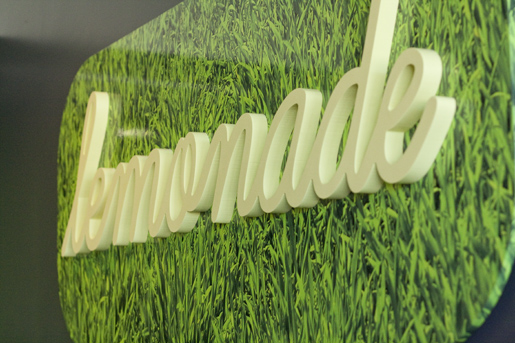 I loved the decor and sunshine-y vibe.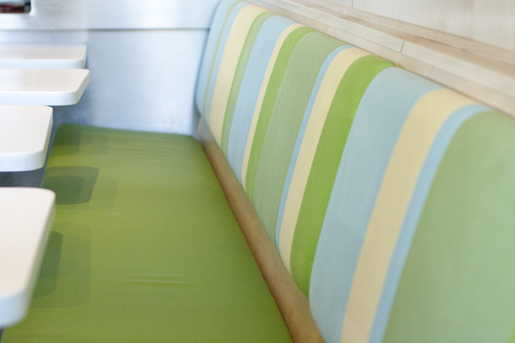 Fun stripes on the booths.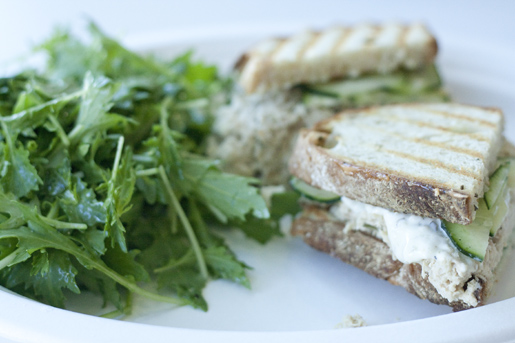 A tuna fish sandwich and mixed greens.