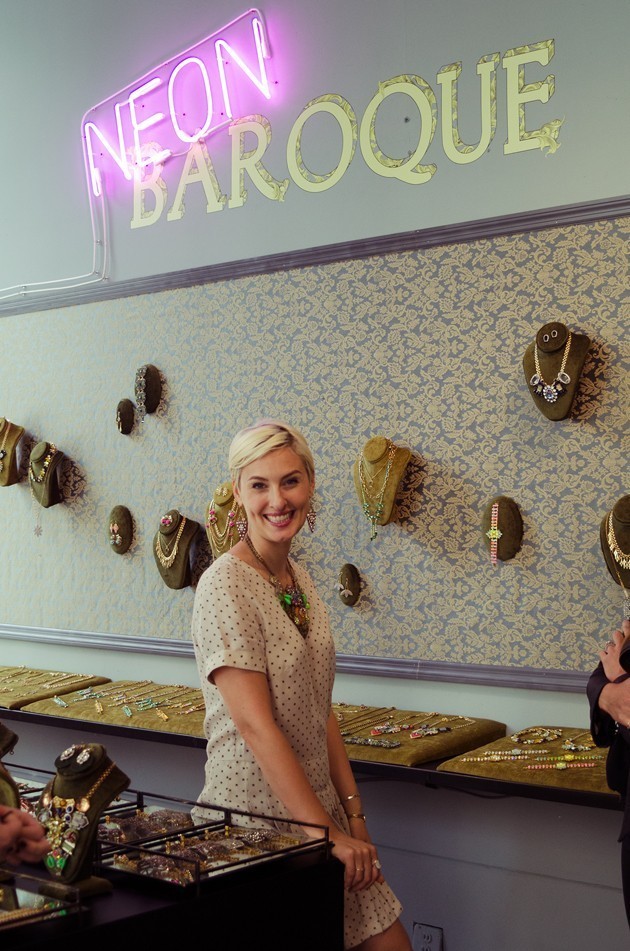 – Designer Lisa Salzer in her studio. –
 As a little girl my bedtime book of choice was always Eloise, the story of a mischievous girl living in the Plaza Hotel in New York. I was completely obsessed with anything related to the character even down to her ensemble, which resulted in my first pair of Mary-Janes. Years later and I'm still kind of in love with the whole story. Who wouldn't want to run wild and take up a permanent residence at a luxury hotel, The Plaza no less? Room service alone makes me giddy. When I heard jewelry designer Lisa Salzer of Lulu Frost acquired and repurposed the bronze numbers from The Plaza Hotel (post 2005 renovation) turning them into jewelry, I immediately felt my inner Eloise pining for some of her creations. This was the first time I heard of the line Lulu Frost and it wouldn't be the last.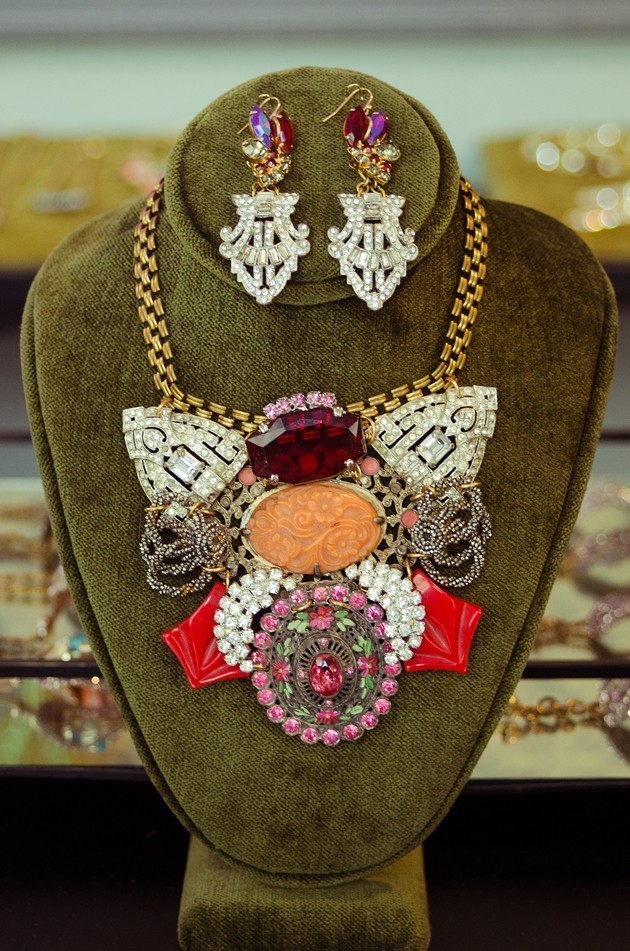 – A necklace from the 100-year-old collection. –
I quickly fell in love with her pieces which are antique and estate finds re-worked with a modern touch. Nearly every piece I spied on her website I could imagine myself wearing. During my time in New York I had the chance to meet Lisa and get a tour of her stylish studio/workspace and latest collections. Here's a peek at my visit.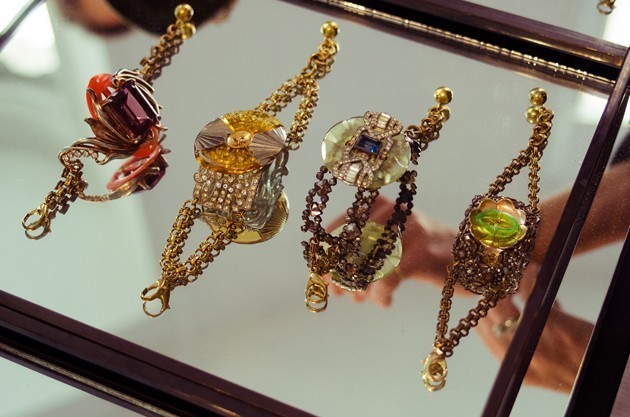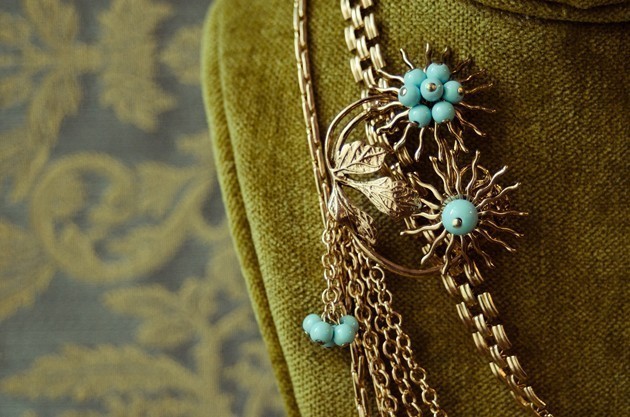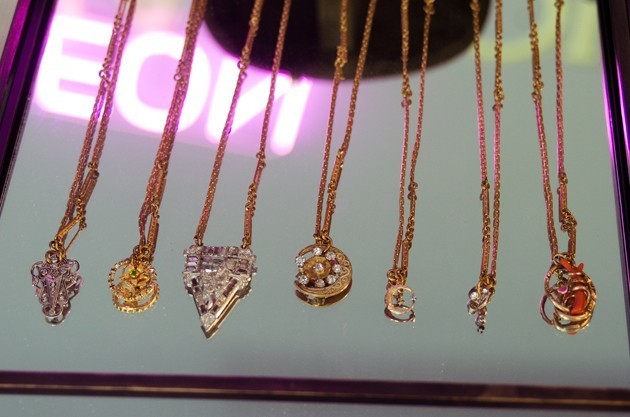 images by August Sagnelli