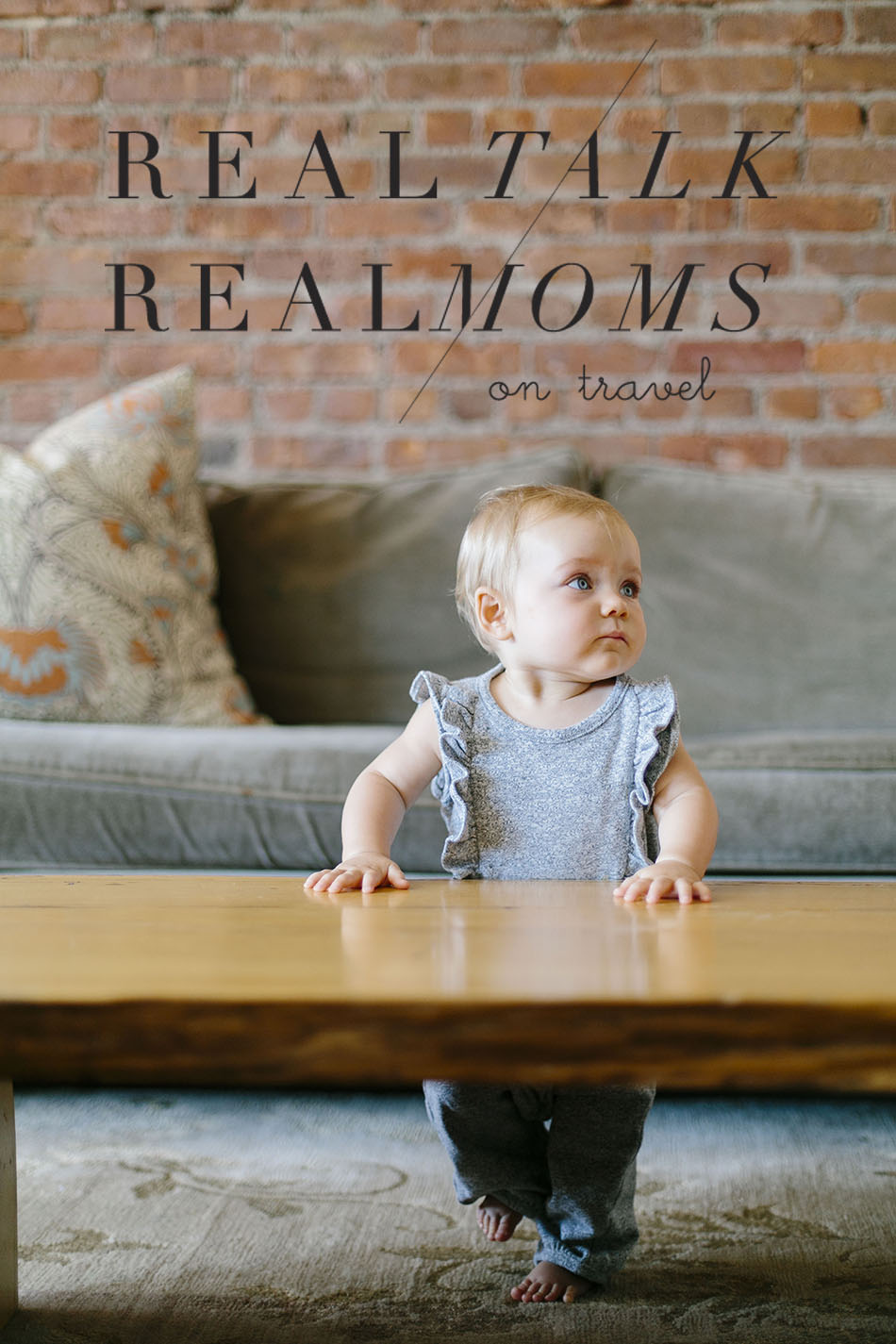 The two years before I got pregnant I managed to put more miles on my passport than ever before. I think Todd and I touched down in 6 different countries in less than 24 months and the more we traveled the more places we wanted to go. On our way to Morocco I felt, you know, sort of queasy? Just in case, even though I was sure it was over tiredness mixed with airplane food, I bought a pregnancy test during our layover in London. Two days into our trip I found out I was pregnant. Luckily I felt fine so we carried on, sans cocktails for me. It was actually kind of amazing, being on vacation and having all the time to relax and talk about what was ahead of us. One thing we both agreed on is that we would keep traveling, with baby in tow. But oh the things we would learn along the way.
A year plus later and I'm proud to say that we've already braved four flights, a new timezone and a 5+ hour road trip. I'll be the first to admit that when Elin arrived, I felt completely intimidated at the thought of boarding a plane or even being in a car longer than an hour. But the older she got, and the more relaxed we became as parents, it all seemed to get easier. I have to say that the underlying key to traveling with kids is to just go with the flow and never hang on to an ideal situation in your head. Flights get delayed, naps are missed and spills happen. The less you fight it and just roll with it, the more fun you'll end up having. So here's our story on travel (so far).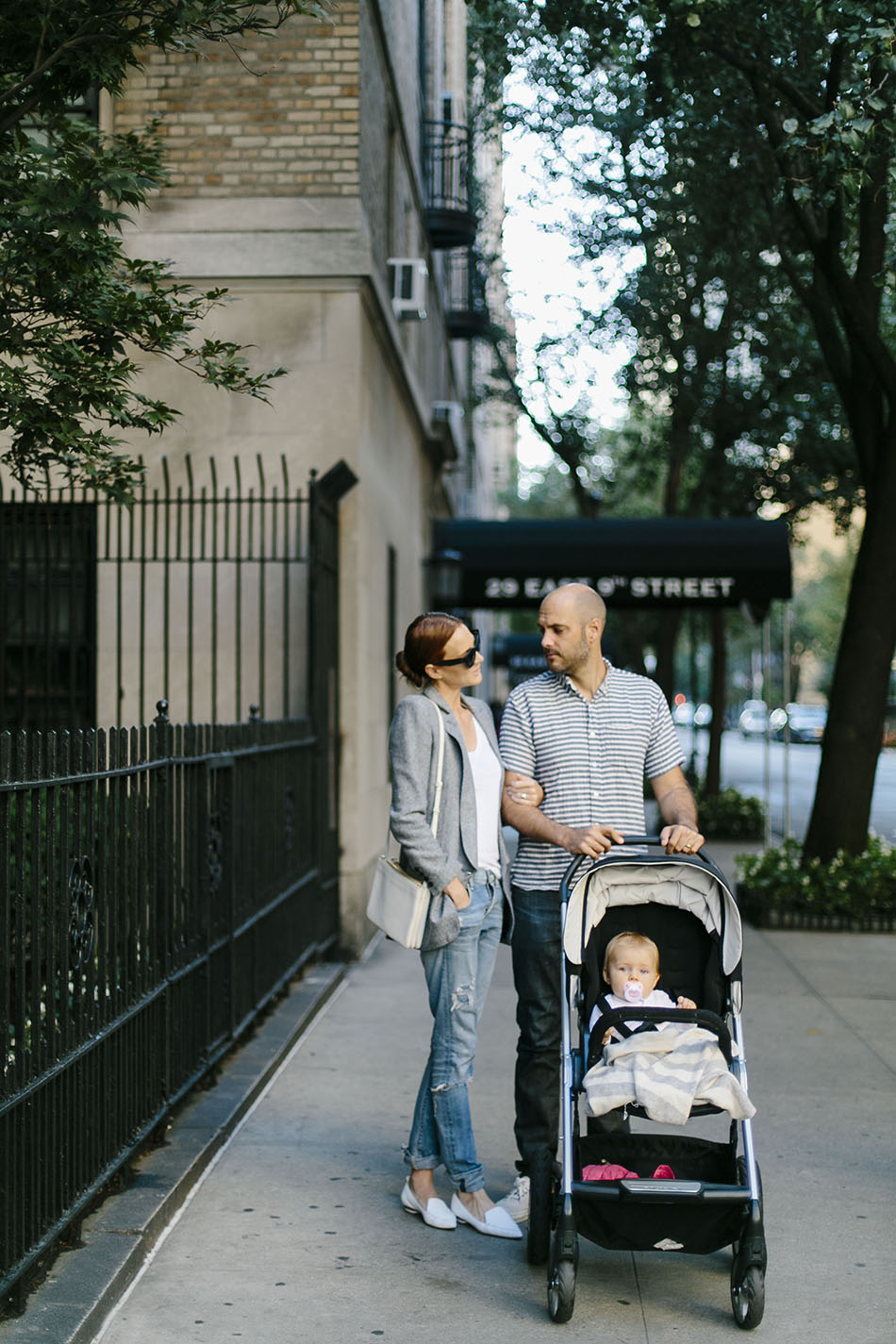 1-4 months:
We did two road trips around this time. One was a quick 2 hours and the second was 6 hours. I was a nervous nelly these first few months. I started Elin on a schedule and was a bit neurotic about wavering from it. So we tried to leave around nap time (which helped) and fed her at the regular times. Looking back it was actually really easy since she slept most of the time. I made sure to bring plenty of distractions, toys and covered her car seat for naps, which always seemed to make her sleep a little longer.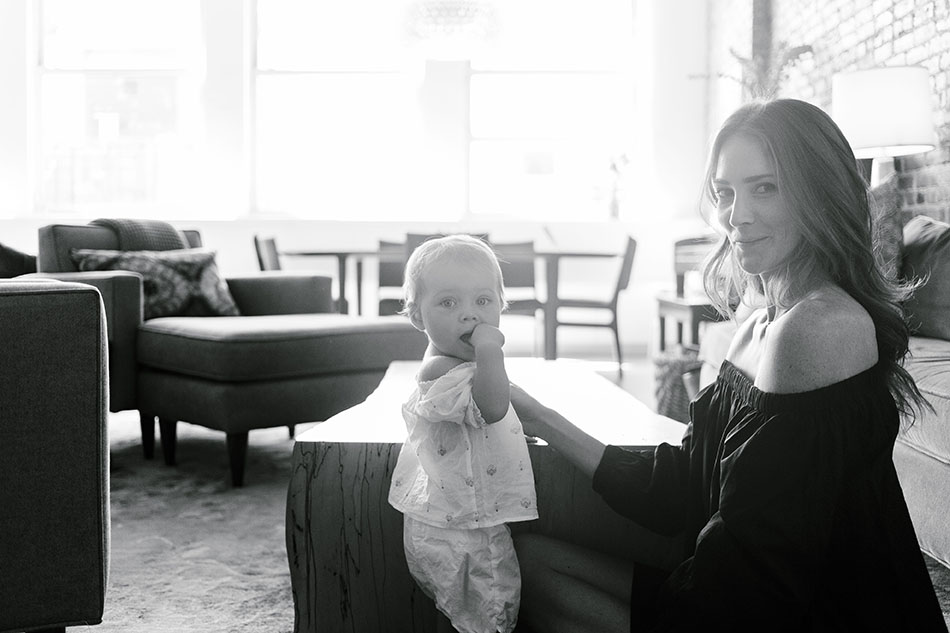 4-8 months:
We took our first flight to Sun Valley, Idaho (4 hours) when Elin was just about 7 months old. We had a 2 hour drive to the airport, arrived, boarded the plane and sat on the runway for an hour. During this whole time Elin had maybe a 40 min nap—slight disaster in our world. This was when I discovered that the Ergobaby carrier is the best.thing.ever. to have on a plane with you. Elin was a tired, unhappy camper but the second I strapped her in the Ergo and walked up and down the aisle a couple of times she was out for an hour. The rest of the flight was really just entertaining her. On our way home, the flight was delayed for FOUR HOURS. Not the worst thing ever when you're will all your cousins and their kids but it was still a true test of rolling with it. We had our stroller (you can gate check it) which was the silver lining of the day and a good lesson to always bring your stroller if you can. She was able to take a little nap before we (finally) got on the plane.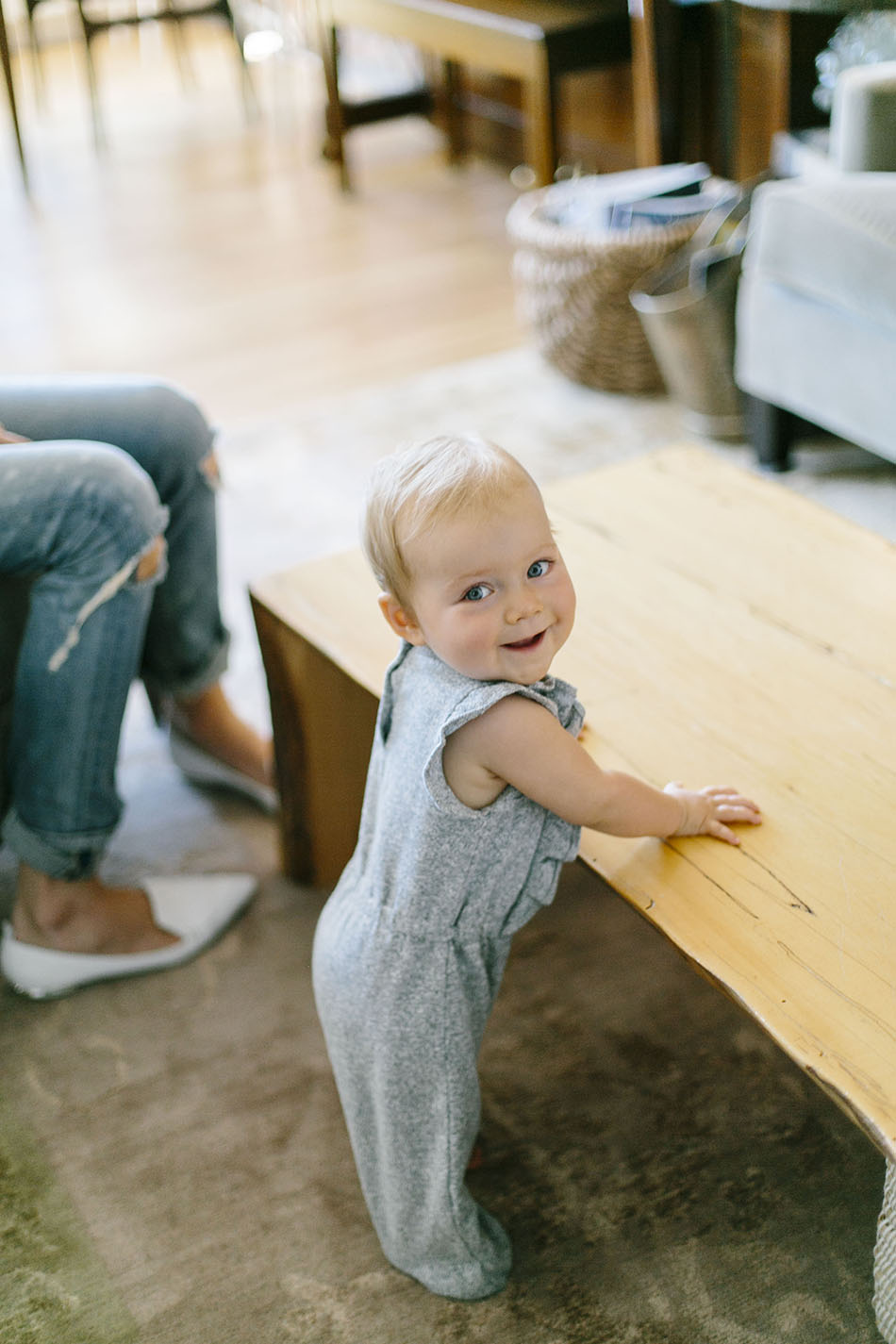 10 months:
A few weeks ago we took Elin to New York. Something about the trip just felt easier than our previous flight. Maybe it was her age or maybe we were more relaxed going into it. She took 2 naps each way, both times I got her down by putting her in the Ergo, and she made friends with just about everyone. I packed a few new toys she'd never played with before and plenty of teething crackers. Changing her diaper was a lot easier than I thought it would be, just make sure to bring something to put down on top of the table that pulls down in the bathrooms. We also used the most amazing company called Kid & Coe (you can read more about our visit here), which has home rentals that cater to families. They referred us to a car service, babysitters, local restaurants and grocery stores so when we arrived we had everything we needed for Elin dialed in. The other factor I learned a little about on this trip? The three hour time change. The tips I got were to try and keep them awake until the "new" bedtime. It took Elin a little longer than what other moms told me to expect. The first two nights she woke a couple of times at night. By the third day we were all well adjusted and she fine. Coming home I'd say it took her the same, a few days to be back on her normal schedule. Again, you just sort of roll with it.
Each time I've come home saying, I can't imagine that trip without her.
Read more on traveling with kids from my friends Amy, Emily, Sarah, Jen, Caitlin, Erin, Alexandra, Rebecca and Hilary. AND be sure to keep your eyes peeled for a giveaway we're all hosting on instagram, trust me its good!
On Elin: Gap Kids gray one piece, White + Warren striped blanket, Nuna stroller, Love Shack Fancy x Romy and the Bunnies top. On me: Cynthia Rowley off the shoulder dress, Smythe gray blazer, Citizens of Humanity jeans, Nicholas Kirkwood loafers, Celine bag and sunglasses (similar). On Todd: Apolis shirt, Jean Shop jeans, J.Crew shoes.
Photography by Arna Bee