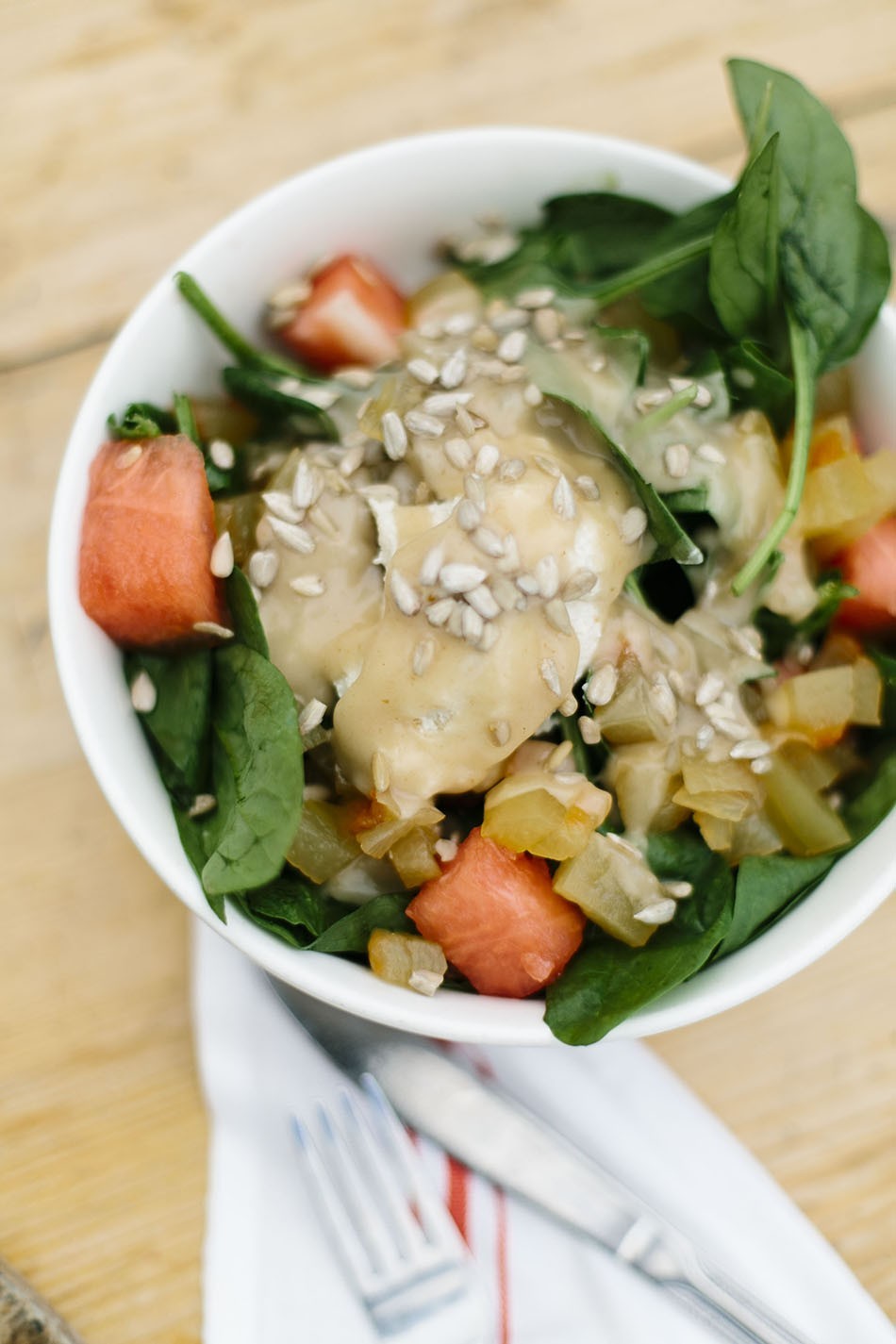 One of the highlights of visiting New York for me has always been the food. I joke that I end up eating my way through the city, but in all honesty, there are too many good restaurants to pass up. I have an ever-growing list of "favorites" that I try to swing by every time but stumbling upon something new is the best kind of New York experience. While shopping around Soho and Nolita we came across The Butcher's Daughter. I'd heard of it but never actually been so we managed to score an outside table and went to town on the menu. Since it was a scorcher that day in New York their juice bar and boozy popsicles felt like a godsend at the moment. After cooling off with my Brass Monkey smoothie we ordered up the obligatory avocado toast, which didn't disappoint, watermelon ricotta salad, banh mi and some green juice. The rustic farm fresh feel with a hip spin has definitely been added to my favorites list.
So what is my list of must-stop-and-eat haunts? Sharing the top ten below.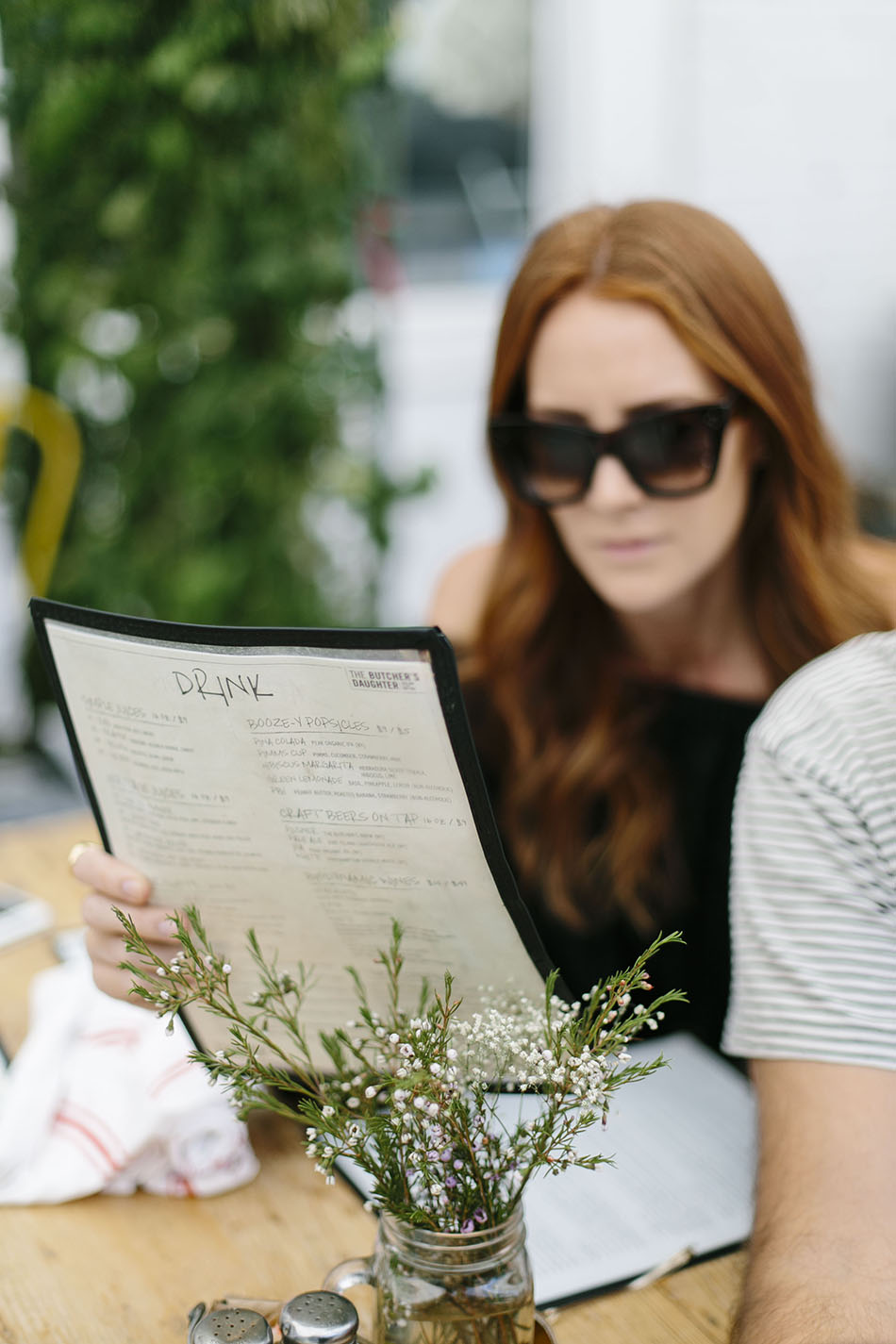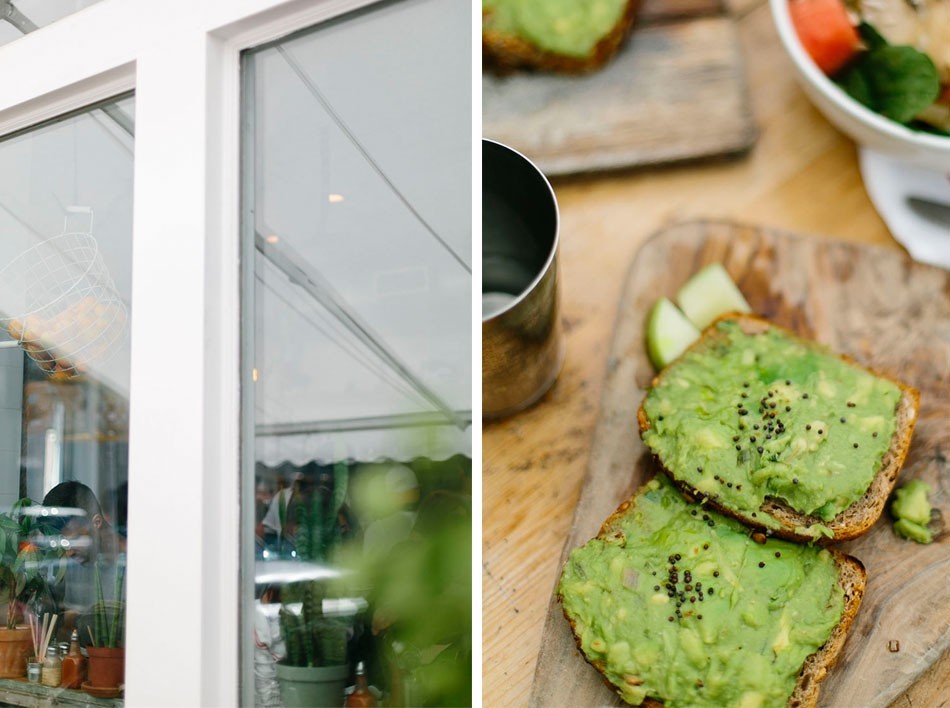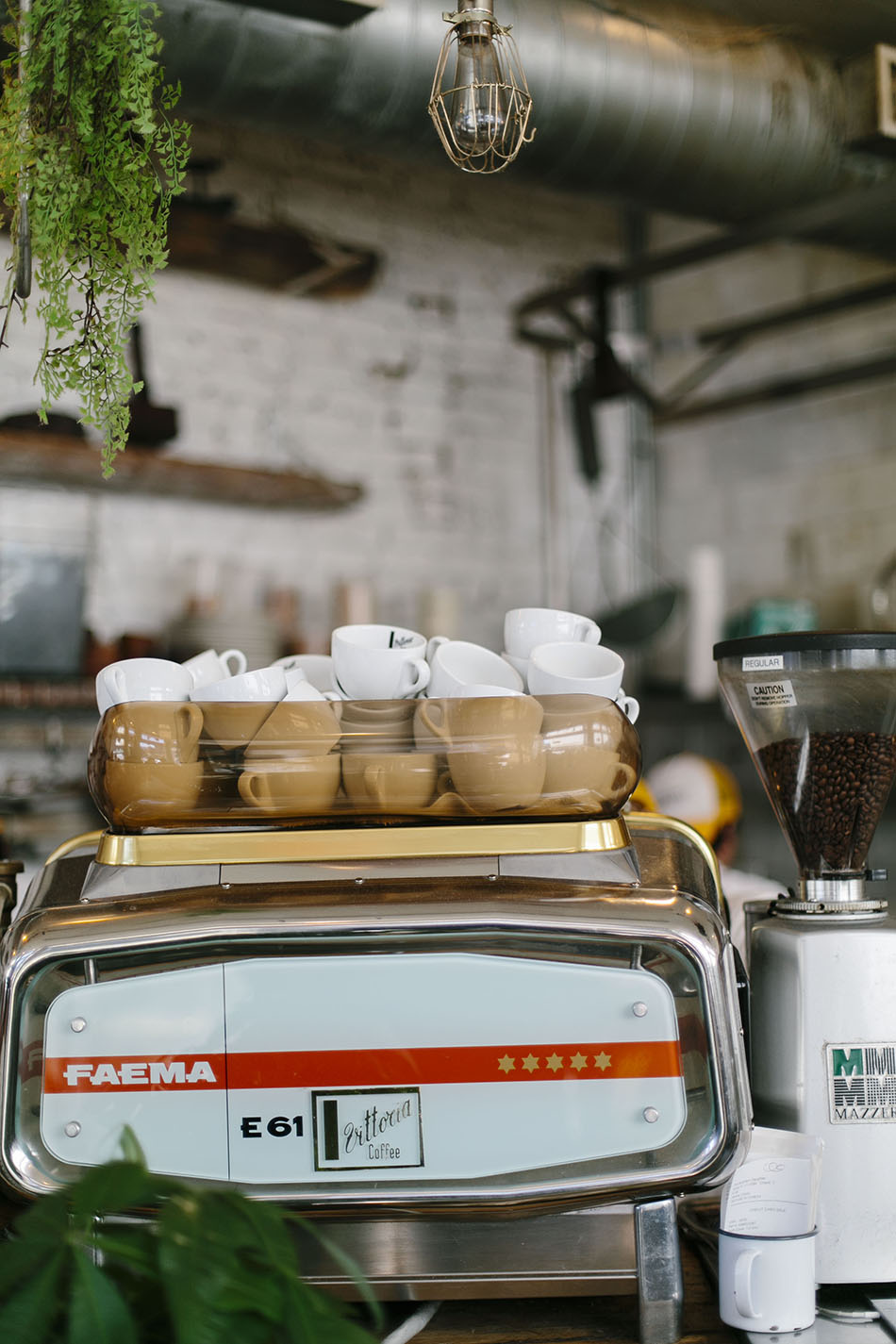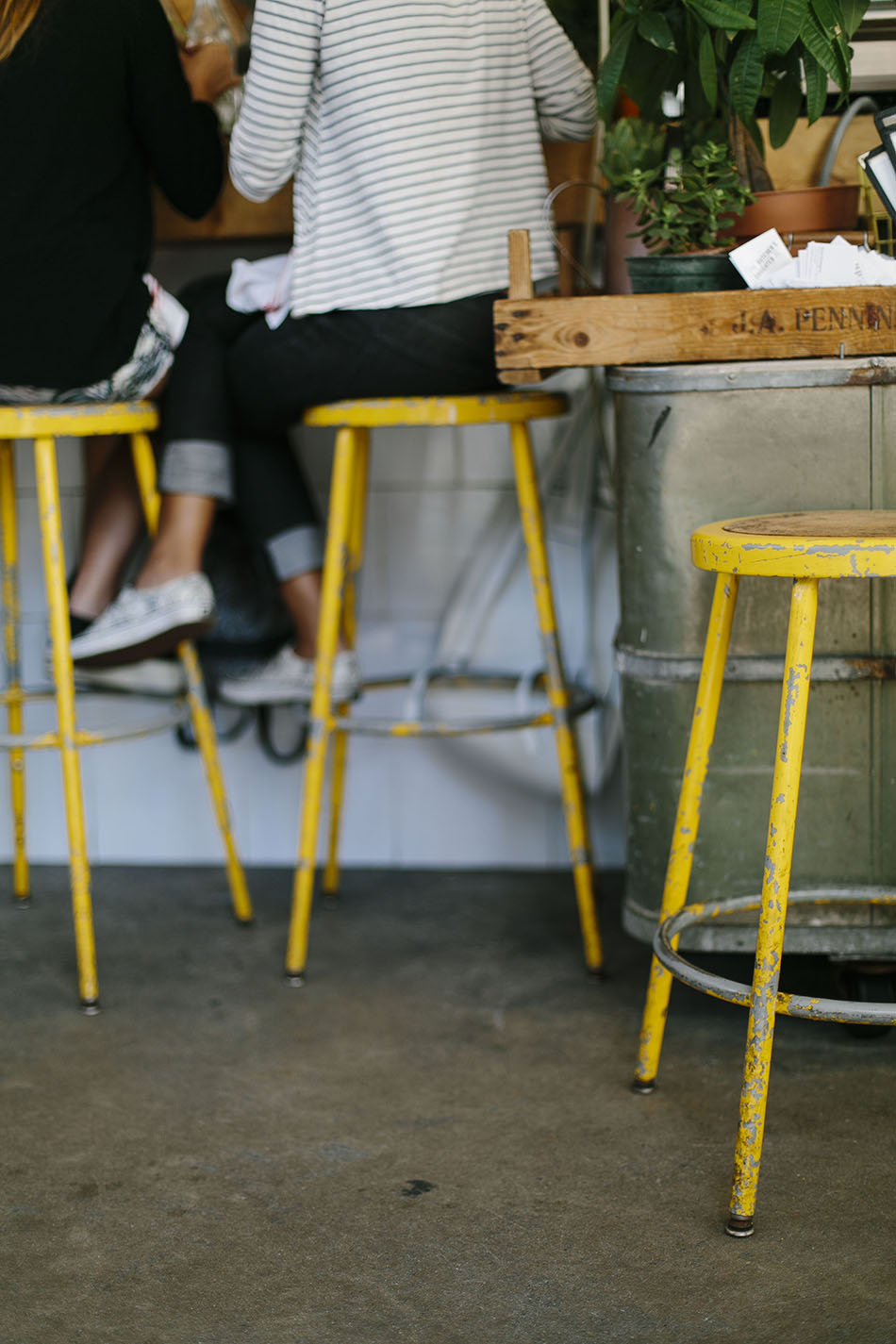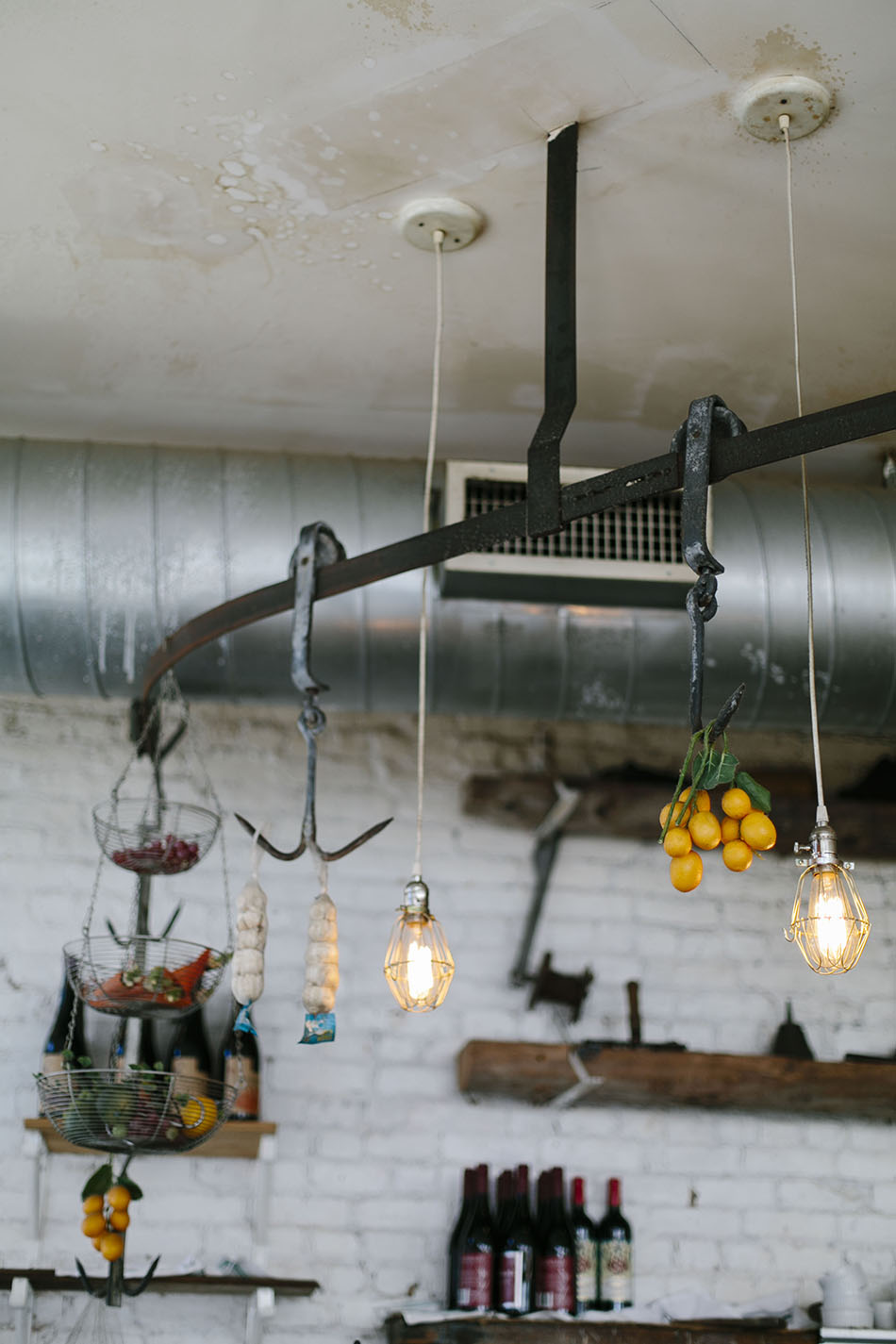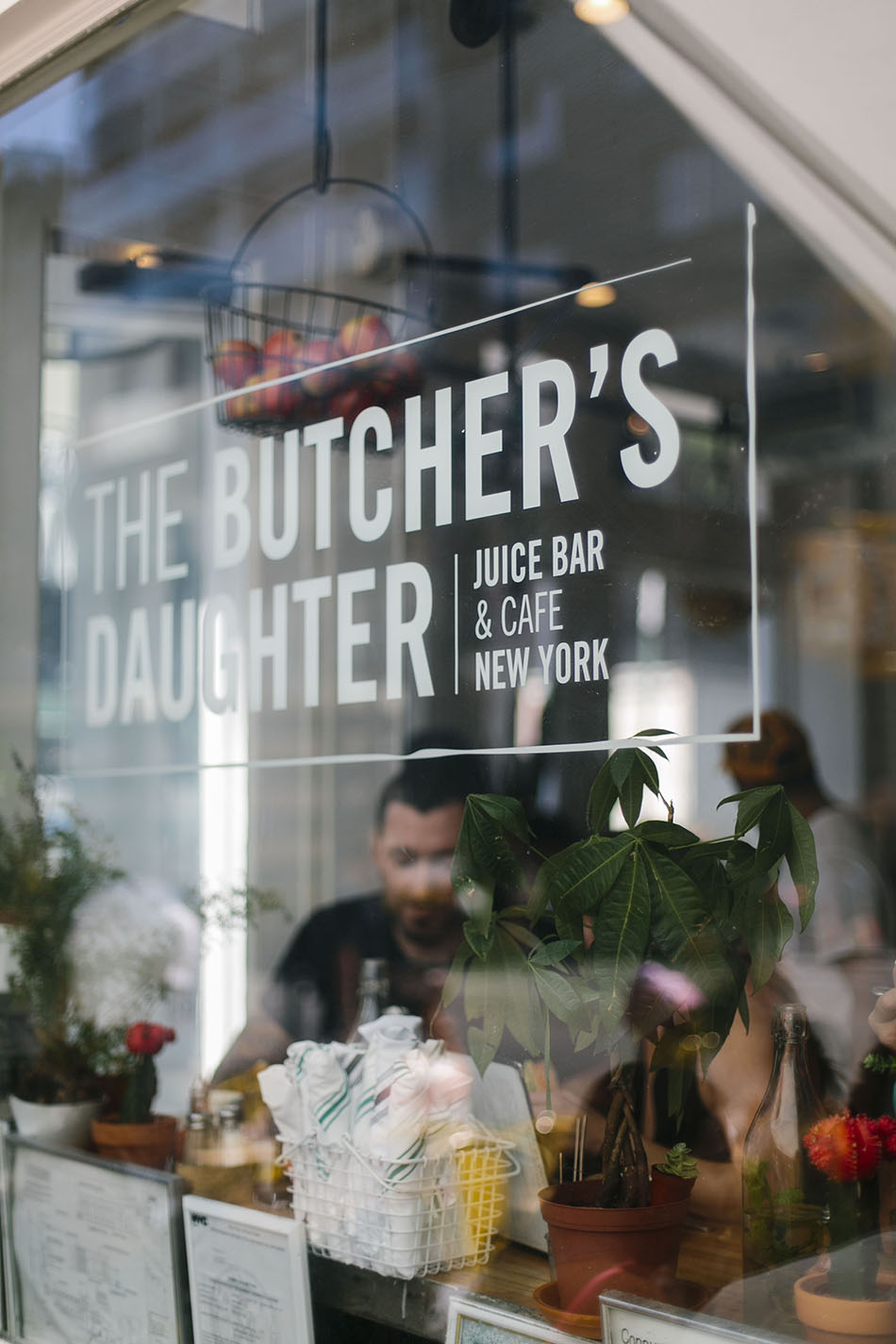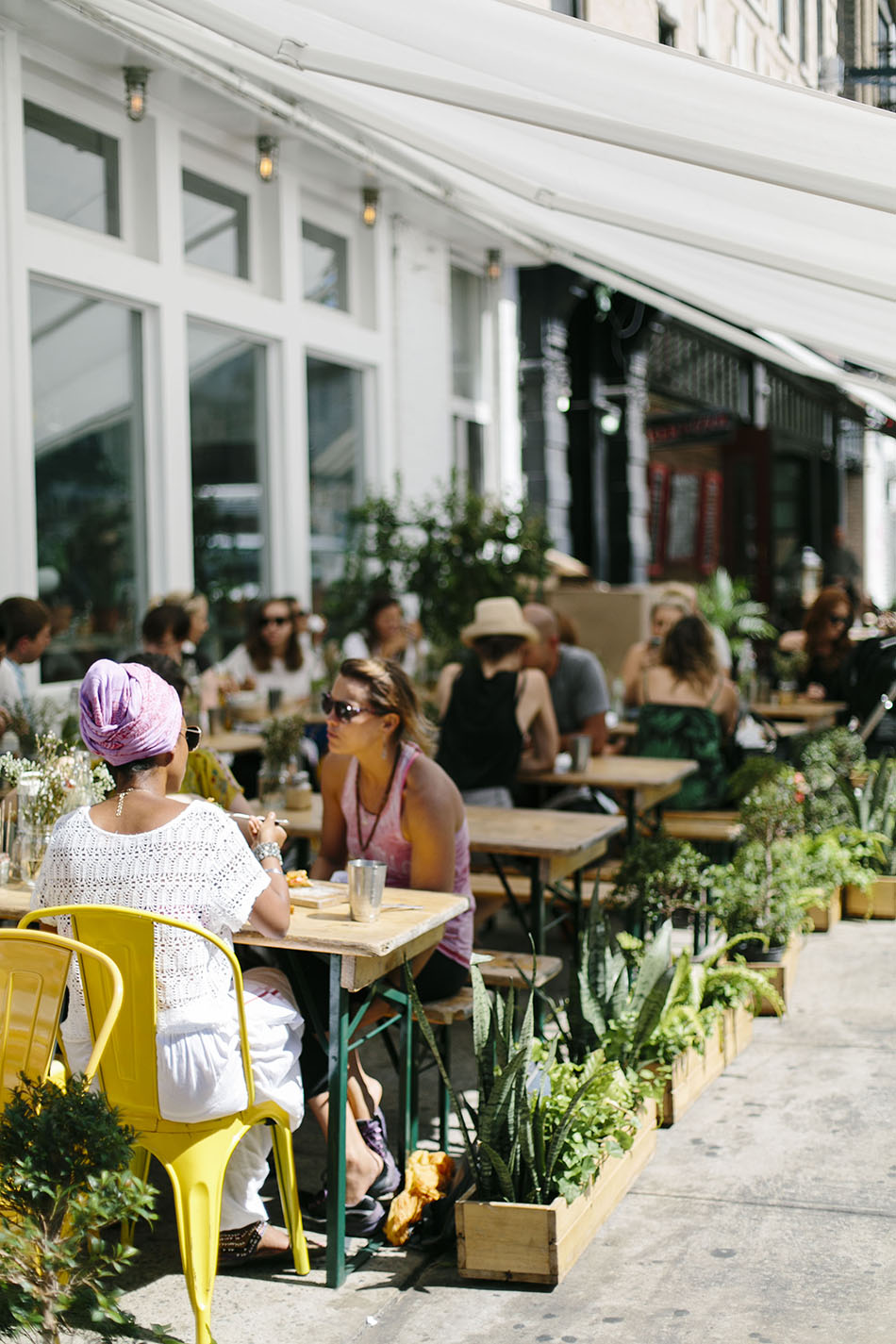 Top Ten Big Apple Bites: 
1. An ice coffee and cookies from Vesuvio Bakery on Prince Street in Soho.
2. Ravioli at Extra Virgin.
3. Avocado toast and Cous Cous at Cafe Gitane.
4. The black and white iced coffee from La Colombe.
5. Flourless chocolate cake from Cafe Cluny in Greenwich Village.
6. Delivery from Westville for a movie night in.
7. The best blueberry muffin from Once Upon a Tart in Soho.
8. Oysters on The Grand Banks boat during the summer.
9. ABC Kitchen, everything and I mean everything is good.
10. Flatbreads and Italian spritzers at Alta Linea. 
Photography by Arna Bee