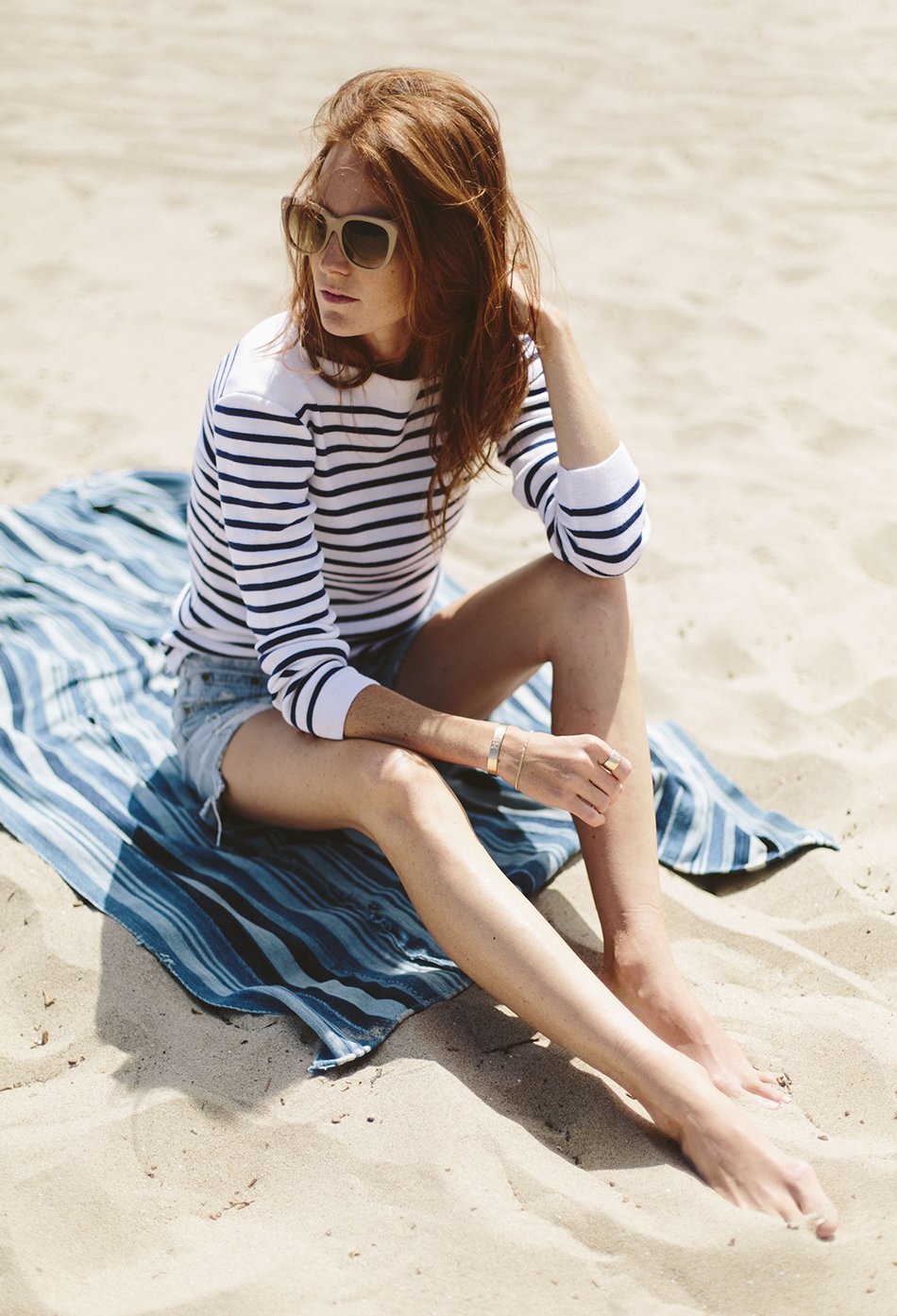 Over the past couple of years I've accumulated quite the collection of beach blankets. It all started with a need for something oversized and aesthetically cool to bring along to picnics, beach days and afternoons spent in our backyard. I searched high and low for a while without much luck and then just like that they started popping up everywhere and I couldn't contain myself. My growing collection has come to include everything from gauzy stripes to thicker moroccan throws and each one has most definitely come in handy. So I thought I would spill the beans on where I've been finding my favorites.
M.i.h sweater, Rag & Bone denim shorts, blanket from Mate Gallery, Shauns California sunglasses, Jennifer Fisher Burnish cuff, Ariel Gordon Fatty ring.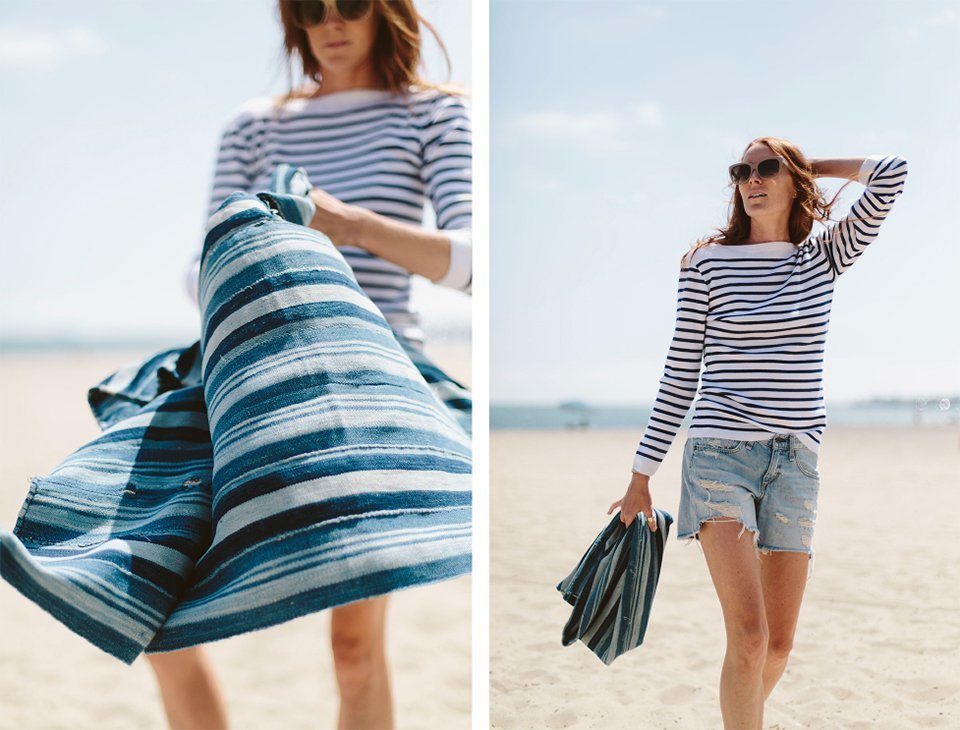 1. One Kings Lane. This was the first place I found exactly what I was wanting/needing. I just about jumped out of my seat when I saw the different colorful stripes, which were quickly selling out. I had a case of shopping FOMO and promptly added 3 to my cart and hit, buy buy! They're still some of my absolute favorites to this day.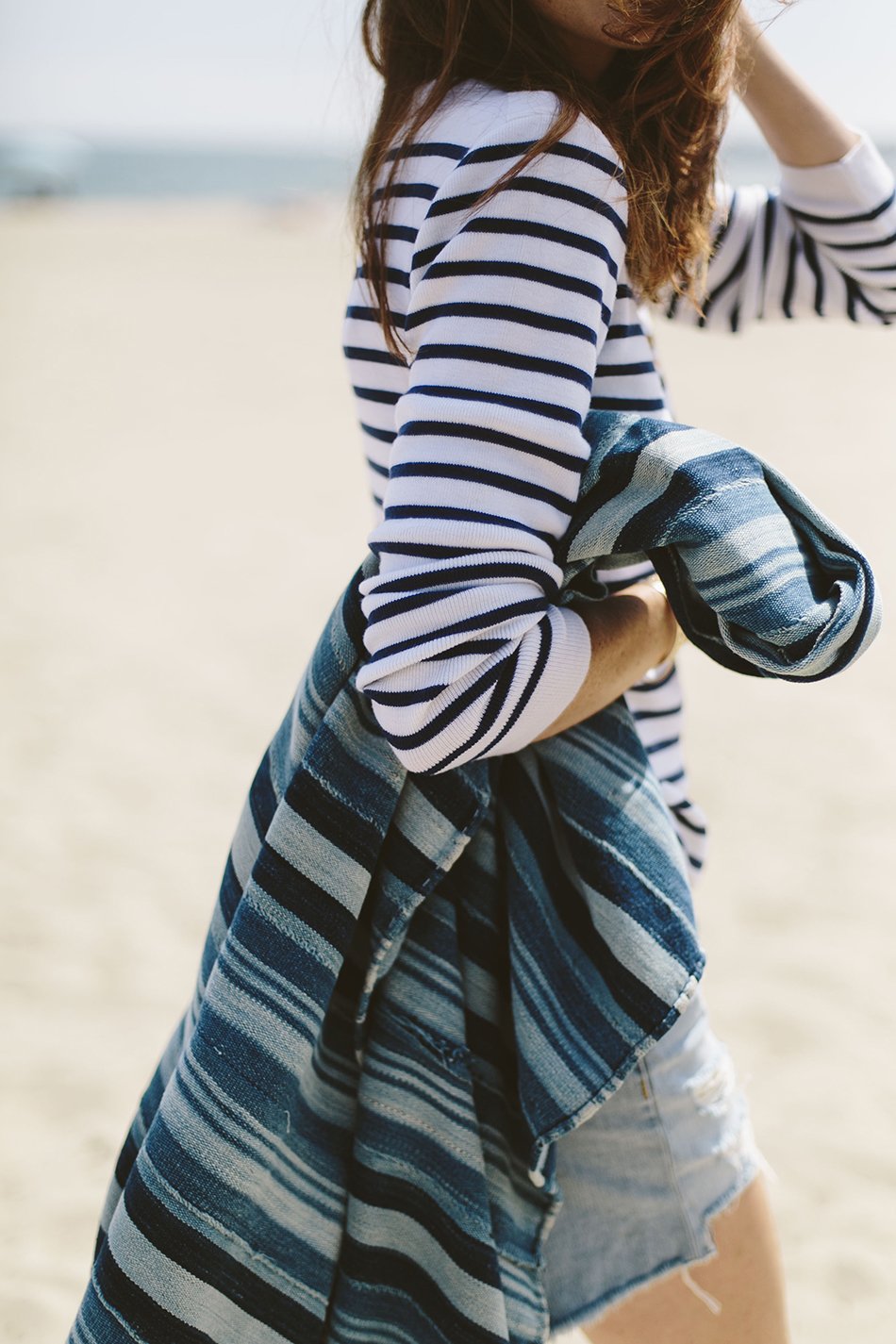 2. Las Bayadas. These are awesome as they're super lightweight yet still large in size so they don't take up too much space in your beach bag. Plus the colors they come in are bright, happy and simple.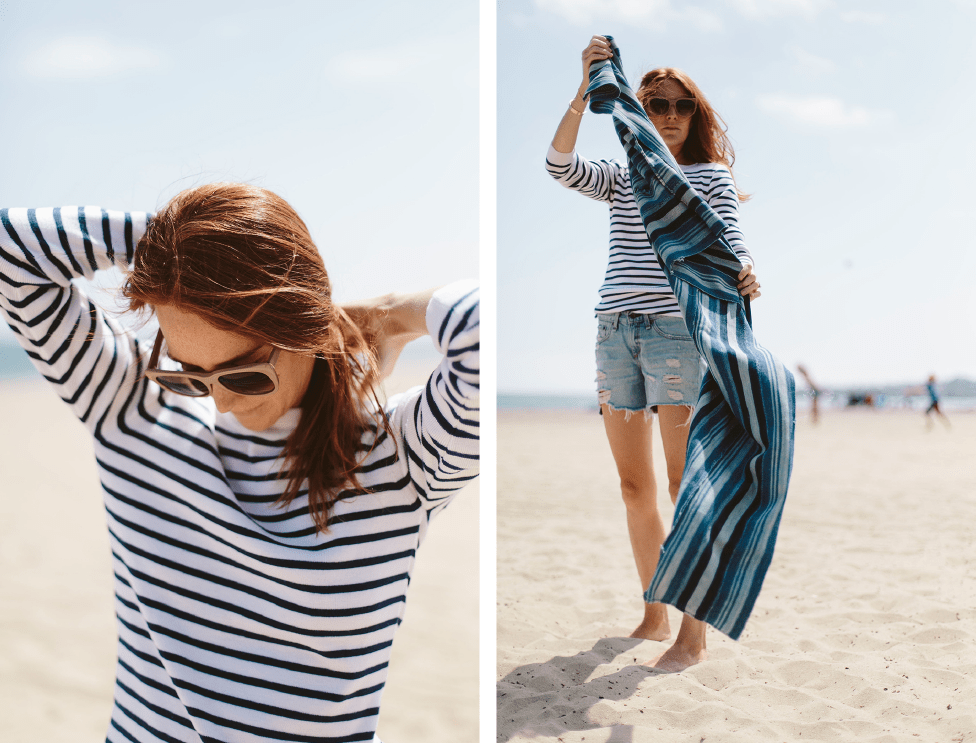 3. Paradise People. There are waitlists for these blankets because they're that good. I held out for the rainbow stripe fringe blanket and we've been using it non-stop this summer. Without fail I get stopped and asked, "where did you get that great blanket!?" The indigo dyed blanket is next on my list.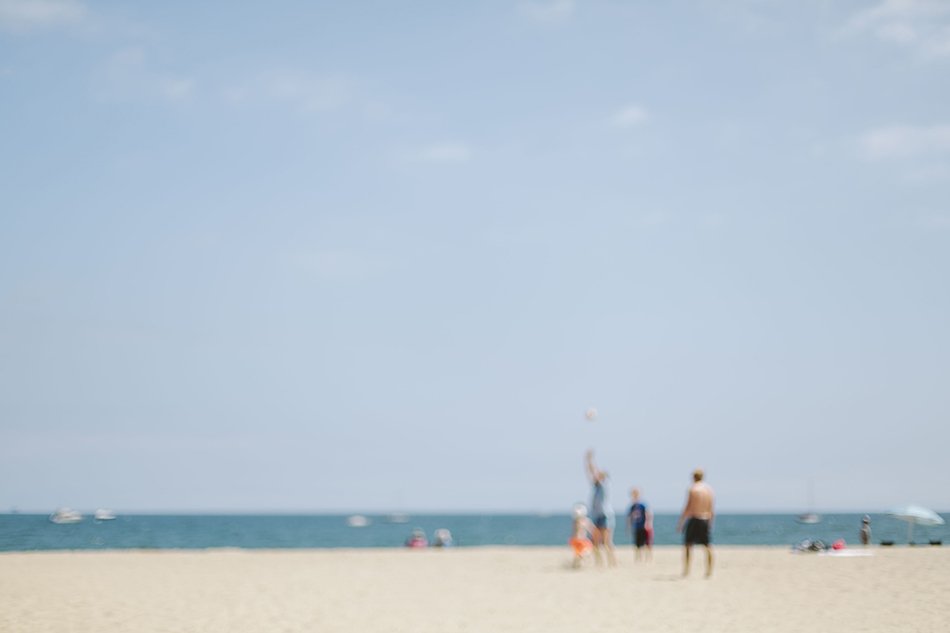 4. Mate Gallery. A great store based in Santa Barbara and New York that is filled floor to ceiling with awesome vintage finds. I end up spending a good chunk of time in the tiny space looking through the nautical themed pieces and drooling over the photography. Among the treasure trove is a plethora of indigo striped blankets, each one with an old date and a story. I took the plunge on this one (pictured) and use it for just about everything from entertaining and decorating to picnics and beach days.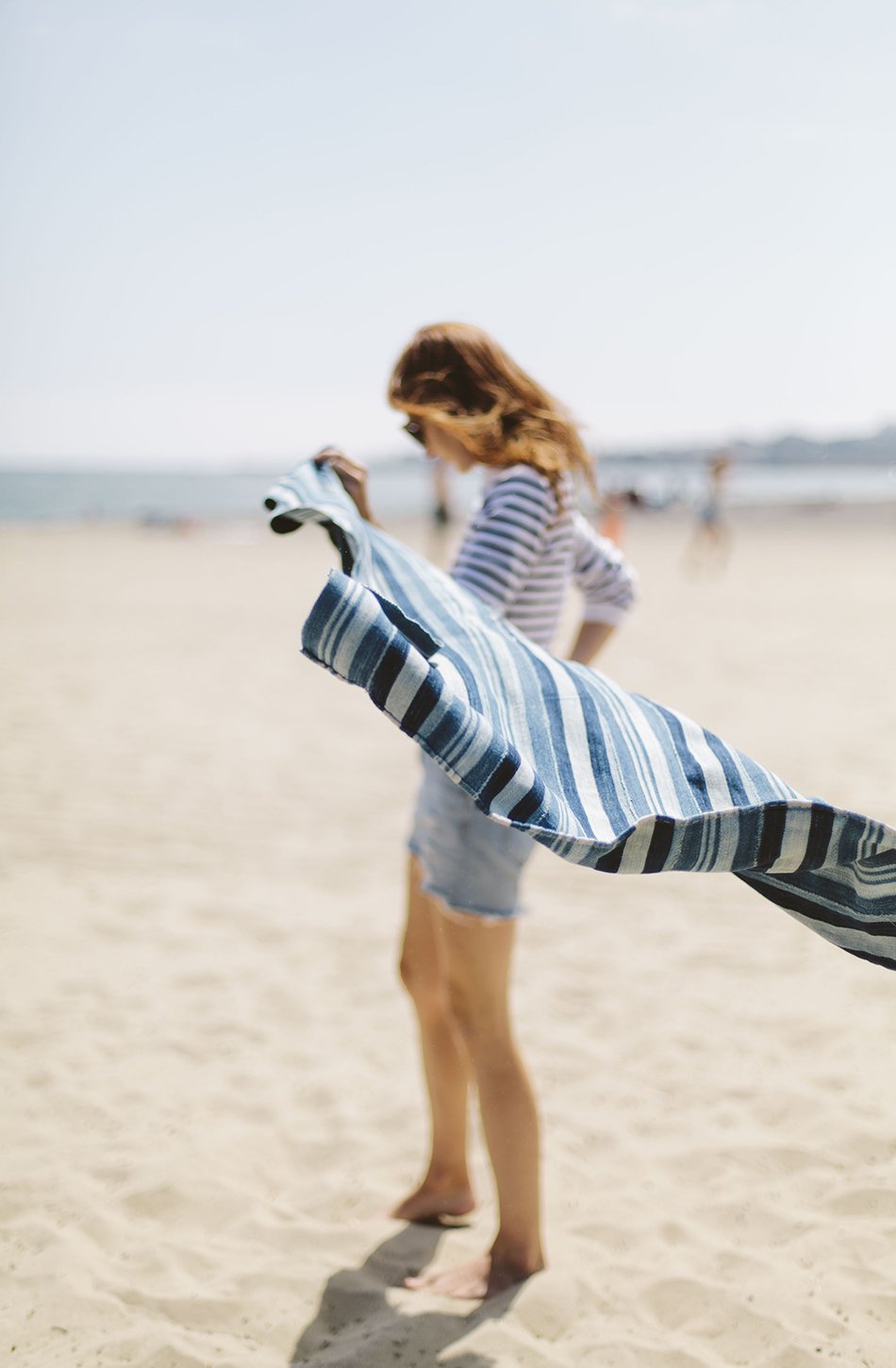 5. Cynthia Rowley. Leave it to this designer/surfer girl to include "beach sheets" in her accessories collection. I scooped up two different colors while visiting her store in New York, which came in handy for a trip to Central Park as well. They're giant and made with a gauzy material that I absolutely love.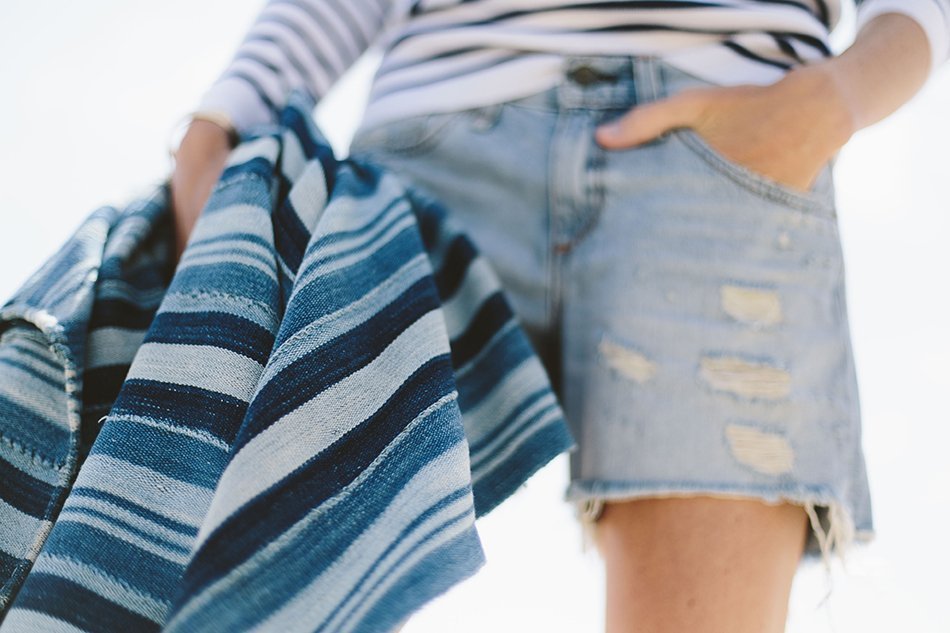 6. Heidi Merrick. This French Twill beach blanket is one of my favorite prints by far that I happen to own in a hoodie as well. The most classic among my collection. Aside from her collection, Heidi repurposes a lot of her materials into different beach and home accessories, so keep your eyes out for them because they go fast!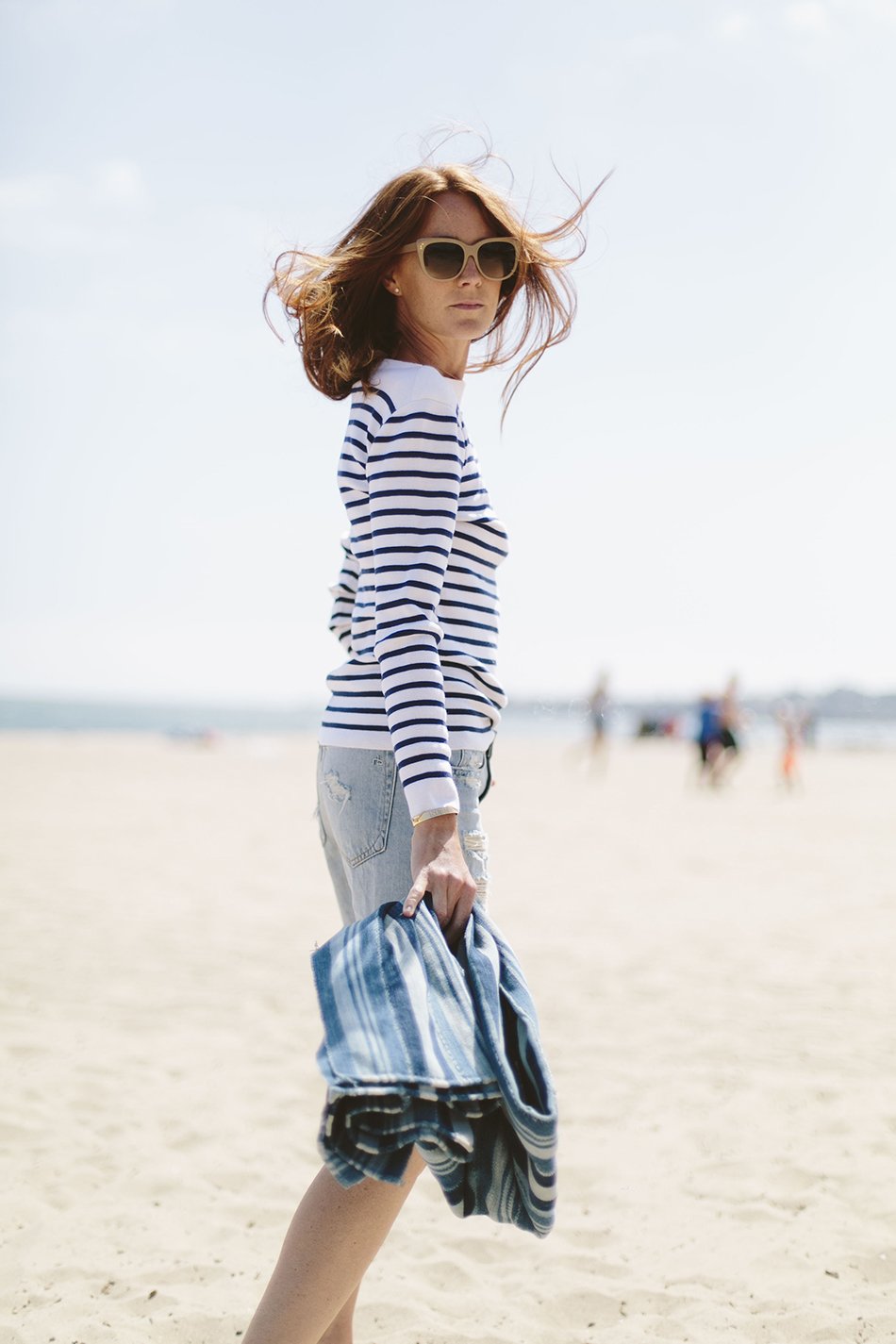 Photography by Arna Bee