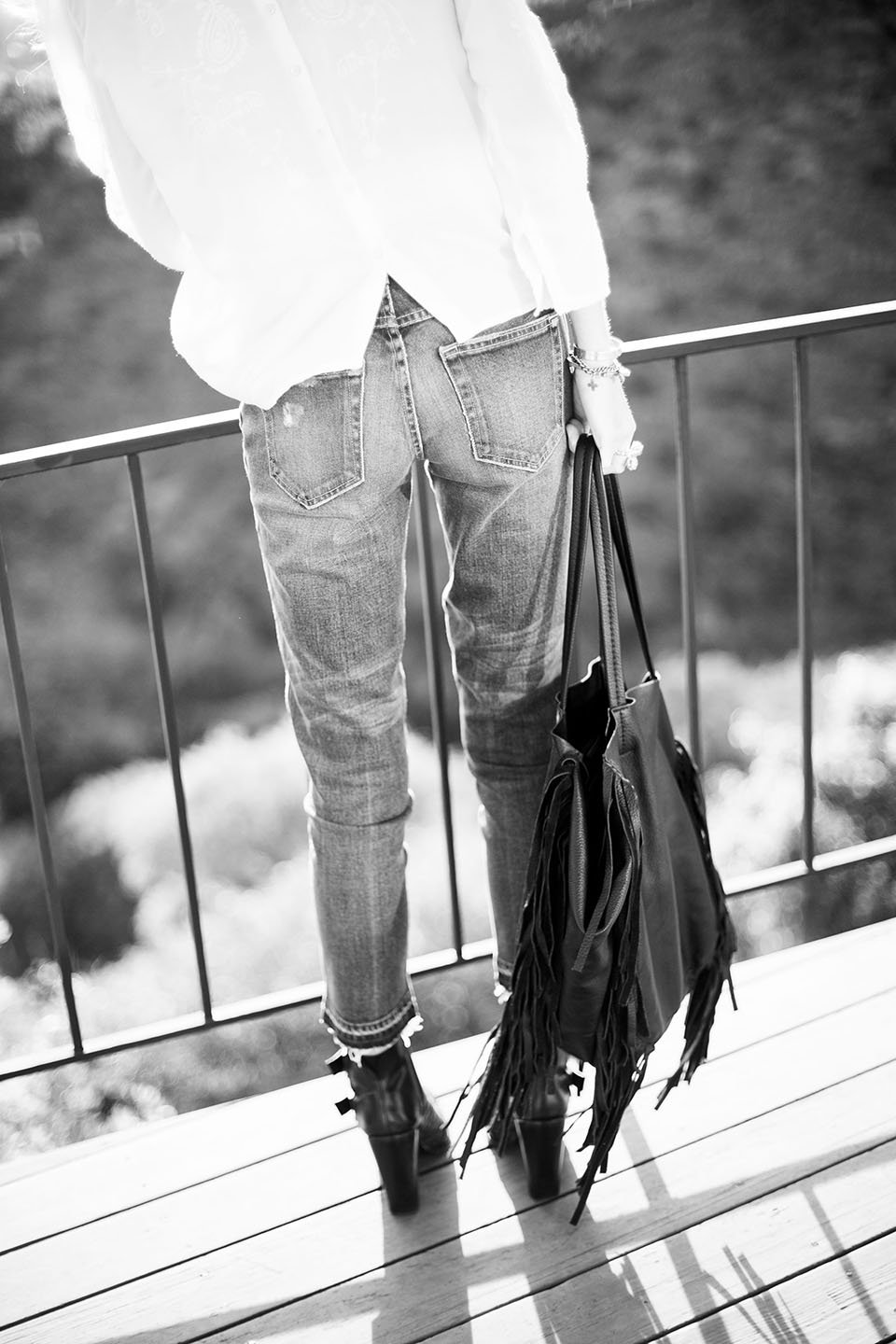 Fall is one of those seasons that weighs heavy in the denim department. Everyone (including myself) seems  to run for the latest style, trend and wash that's of-the-moment and for good reason. At least for my lifestyle, denim fits right in all too easily and makes my everyday dressing go 'round. I spent a good chunk of last night plopped on the couch pursuing the Shopbop sale, which is happening now (and ending tomorrow!), while watching our current favorite Ray Donovan—love me some Liev! The first thing I dove right into was my current craving for a few denim trends.
The uneven hem. My friend Michaela has been wearing this pair with vintage tees and chunky sweaters and I've been coveting them since. It's a subtle detail that makes a cool, relaxed statement when paired with loafers or slides.
Shadow Wash. I love this type of treatment in small doses. It almost looks like the denim is repurposed from vintage fabric with darker areas. I found two favorites: Paige Hoxton Ankle jeans and Rebecca Taylor Amelia Patchwork jeans.
Frayed edges. That perfectly undone look that we all love has something to do with this latest craze. I've been all about a straight, relaxed leg to go with loafers, slides and boots. A few favorites here: AMO Tomboy crop, Amo Kick Crop, IRO Esra Frayed Jeans.
Shop all the favorites here:

Image by Arna Bee