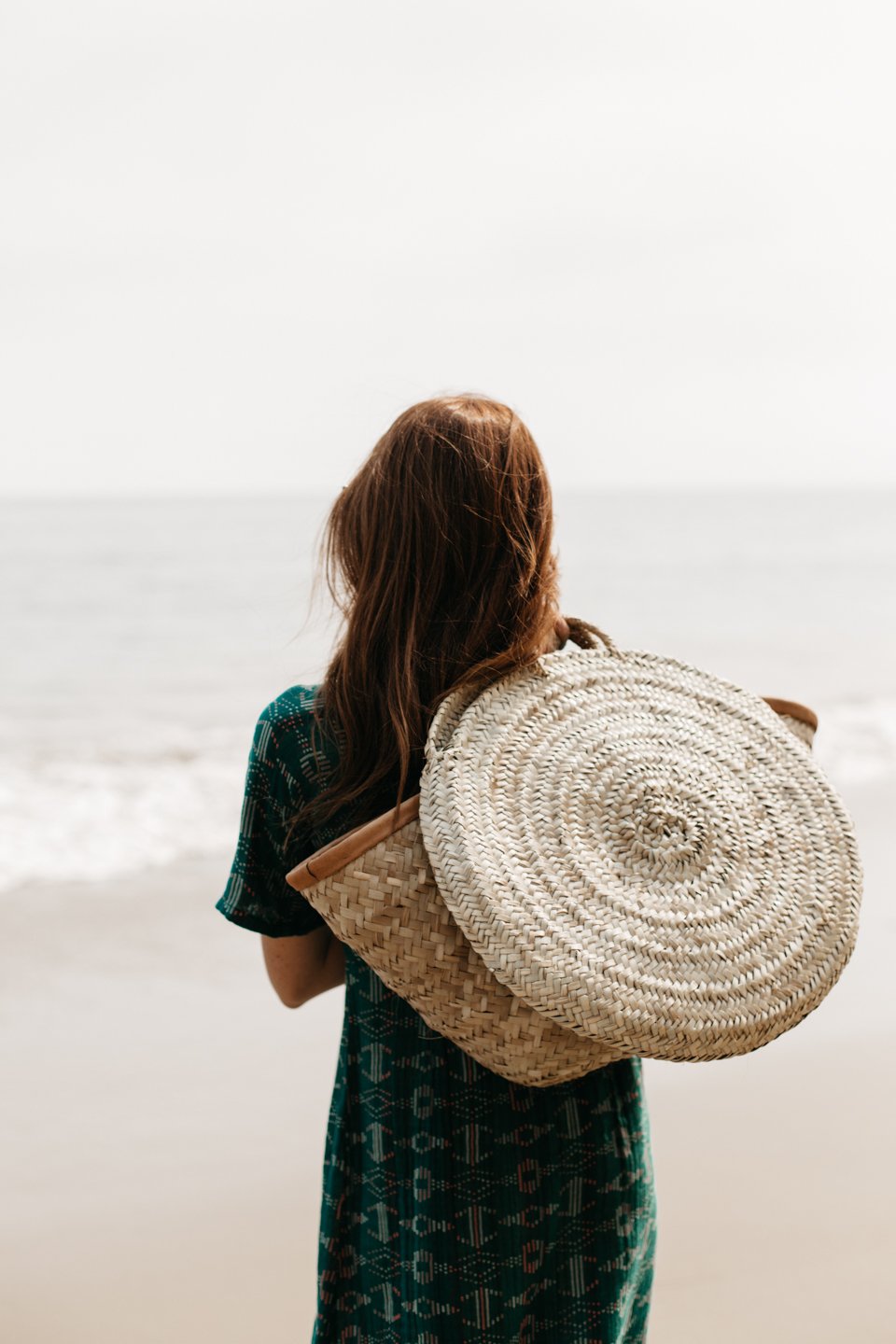 My beach bag hasn't been unpacked now for a few weeks. We spend so much time soaking in the summer days at our favorite sandy spots that there really isn't a point—and it's one way to never forget something you need while dashing out the door. After logging so many salty hours in my lifetime, I wanted to share some of my favorite products and essentials you'd find in one (of my many) totes. 
For starters, I do have a bit of a beach bag obsession. The collection is ever-growing, I have to restrain myself sometimes when I find a new one. But on the flip side they double as magazine or toy storage and weekender bags so really, they're a great investments, at least that's what I tell my husband. Here are some of my favorites… Mar y Sol Caracas Tote, Apolis Market Tote, Gus The Banana Bag, The Palm Shopper, The Moon Tote by Xinh & Co., Hope & May Shopping Basket and The White Company Seagrass Basket.
Dress pictured by Ace & Jig.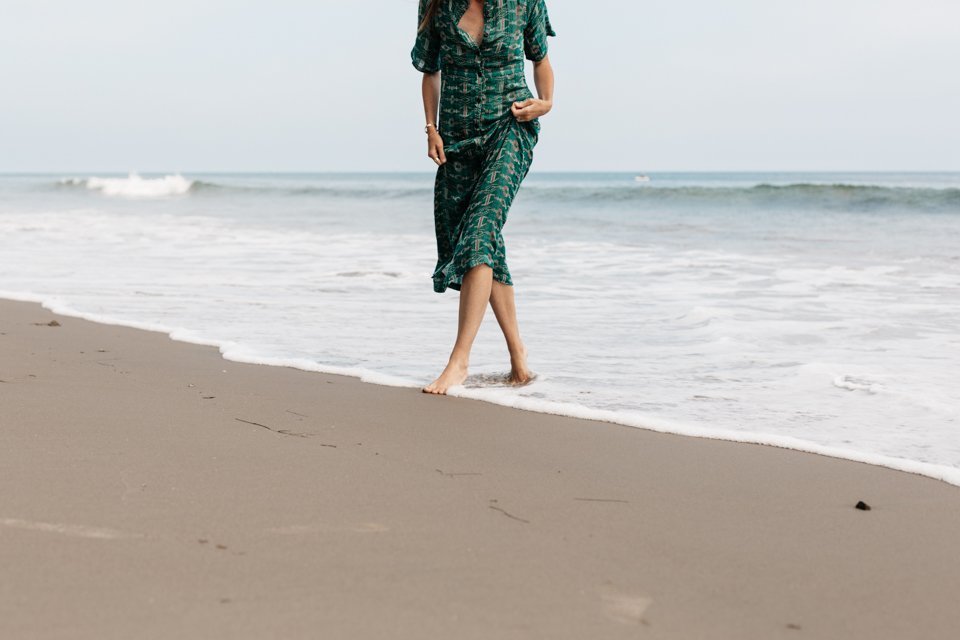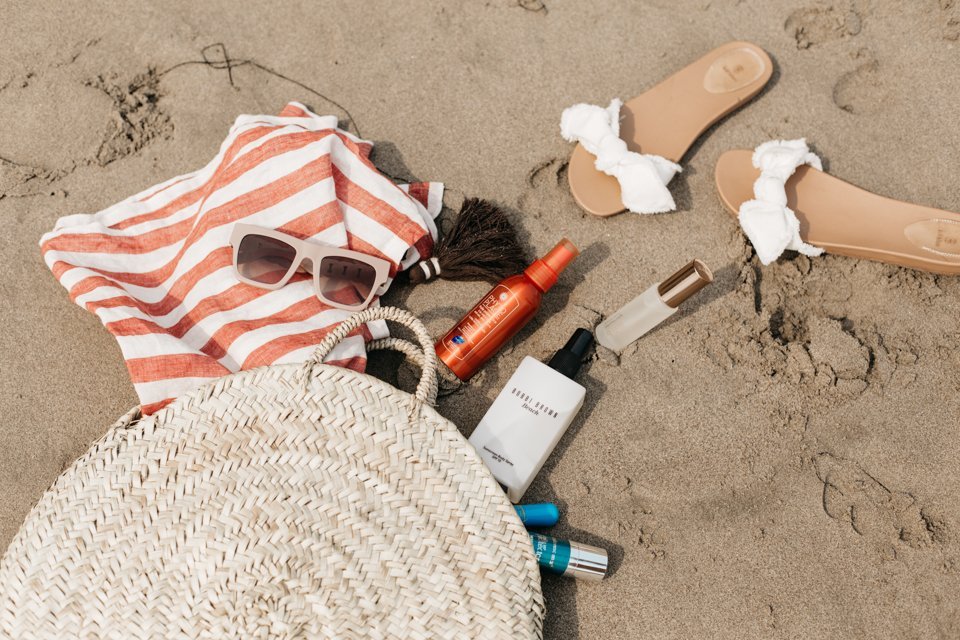 The Essentials:
1. A beach blanket or two. My favorites lately have been from Hedgehouse.
2. Sunscreen. I have a handful of favorites—overall face and body, tinted face SPF, Bobbi Brown Beach Sunscreen spray I love spritzing my legs with (even if I'm not at the beach, I'm crazy about the summery scent!) and lip protection. Aside from protecting my skin I try to always wear a wide rimmed hat.
3. A good pair of sunglasses.
4. Protective hair mist—keeps your mane from getting dry and damaged in the sun, salt and chlorine. I spritz this on before and during our beach day, especially after it gets wet. I also keep a wet hair brush to get out any tangles post swim.
5. A moisturizing face mist to use throughout the beach day or as a refresher after. I love the Lilah. B Aglow Face Mist because it's super light and gives you that dewy glow.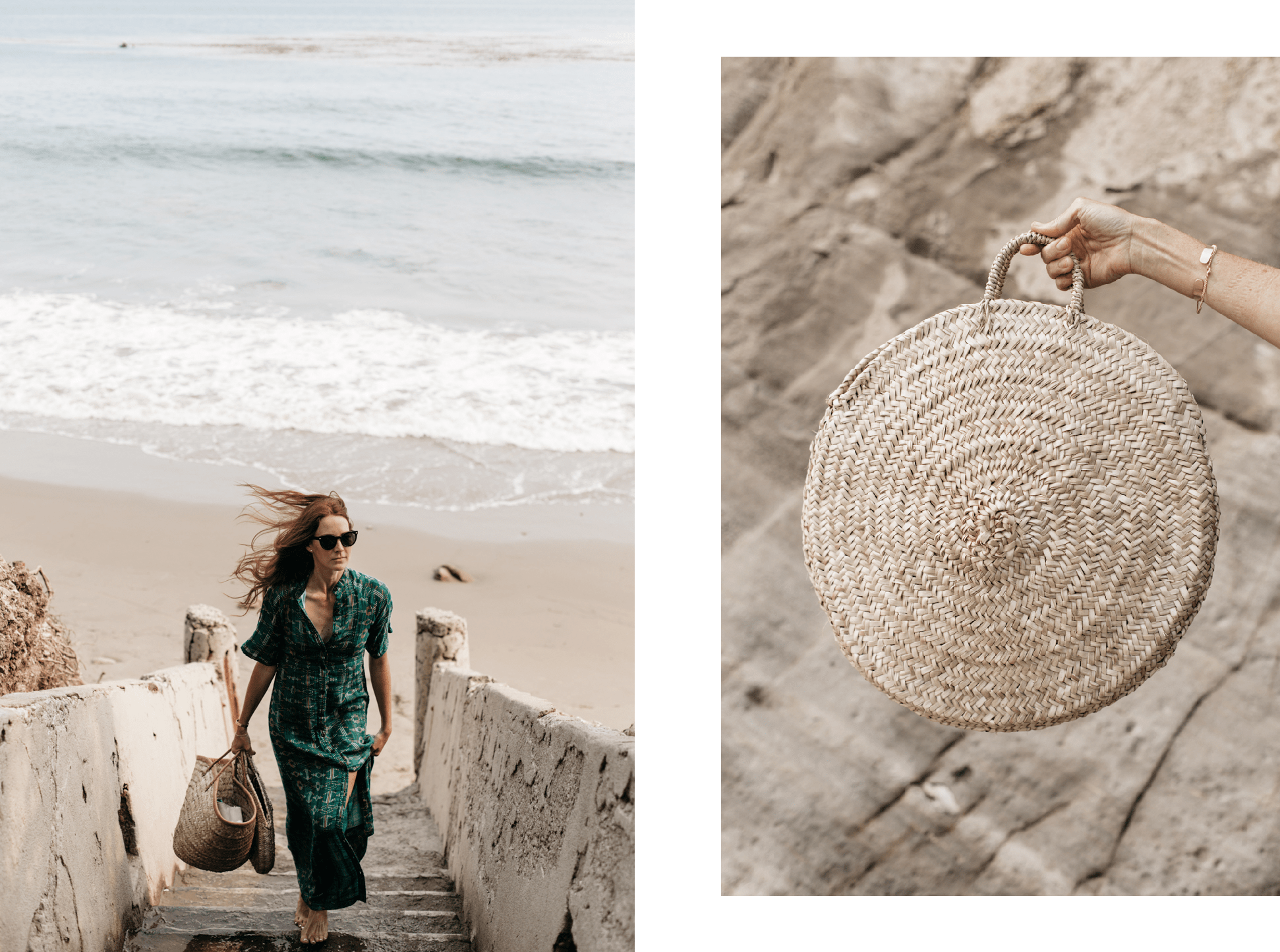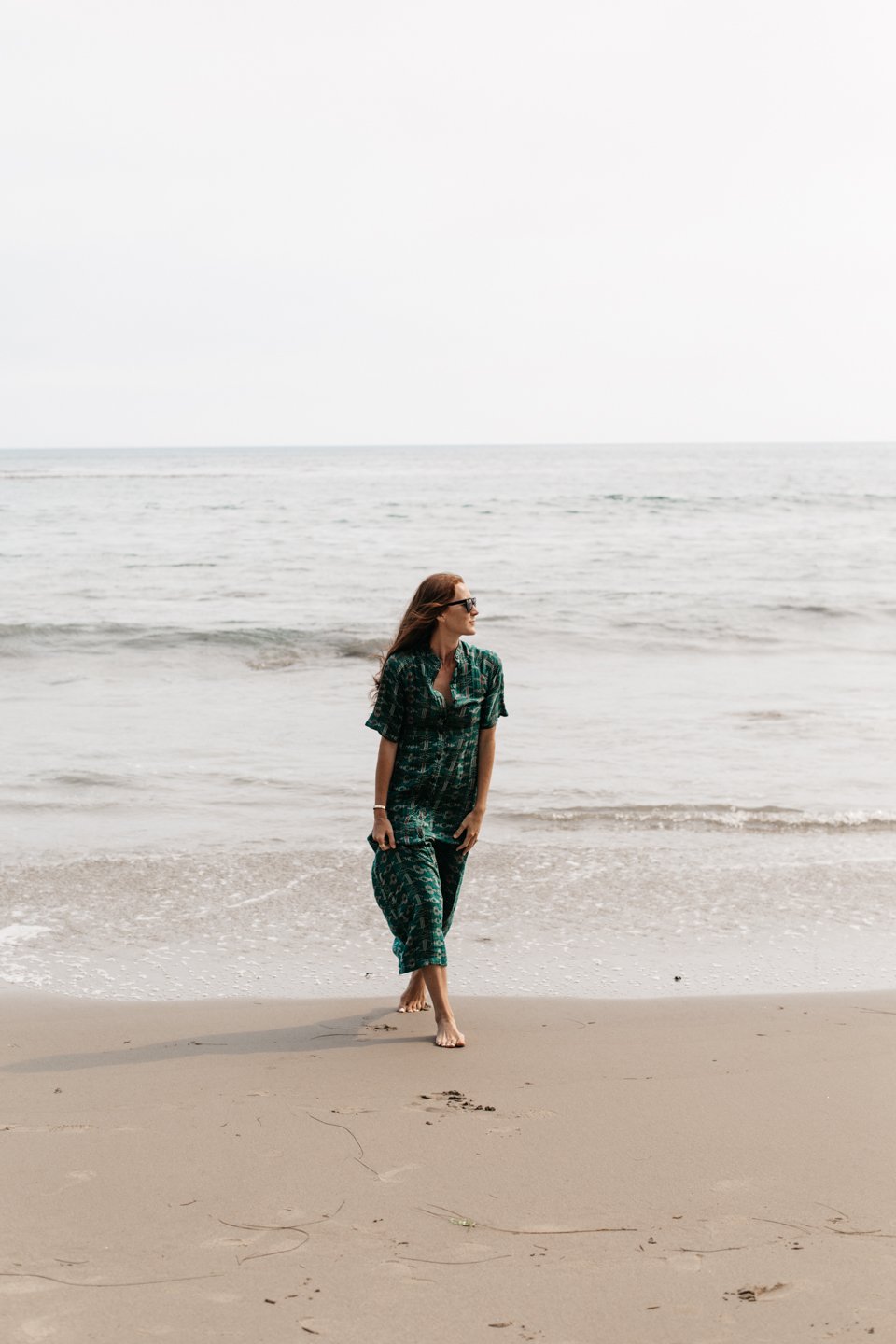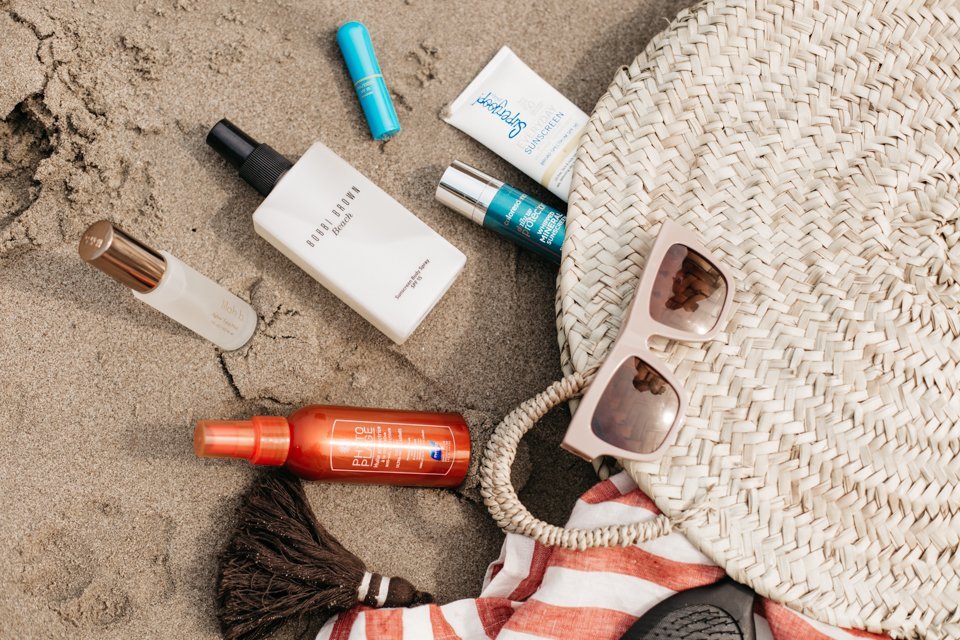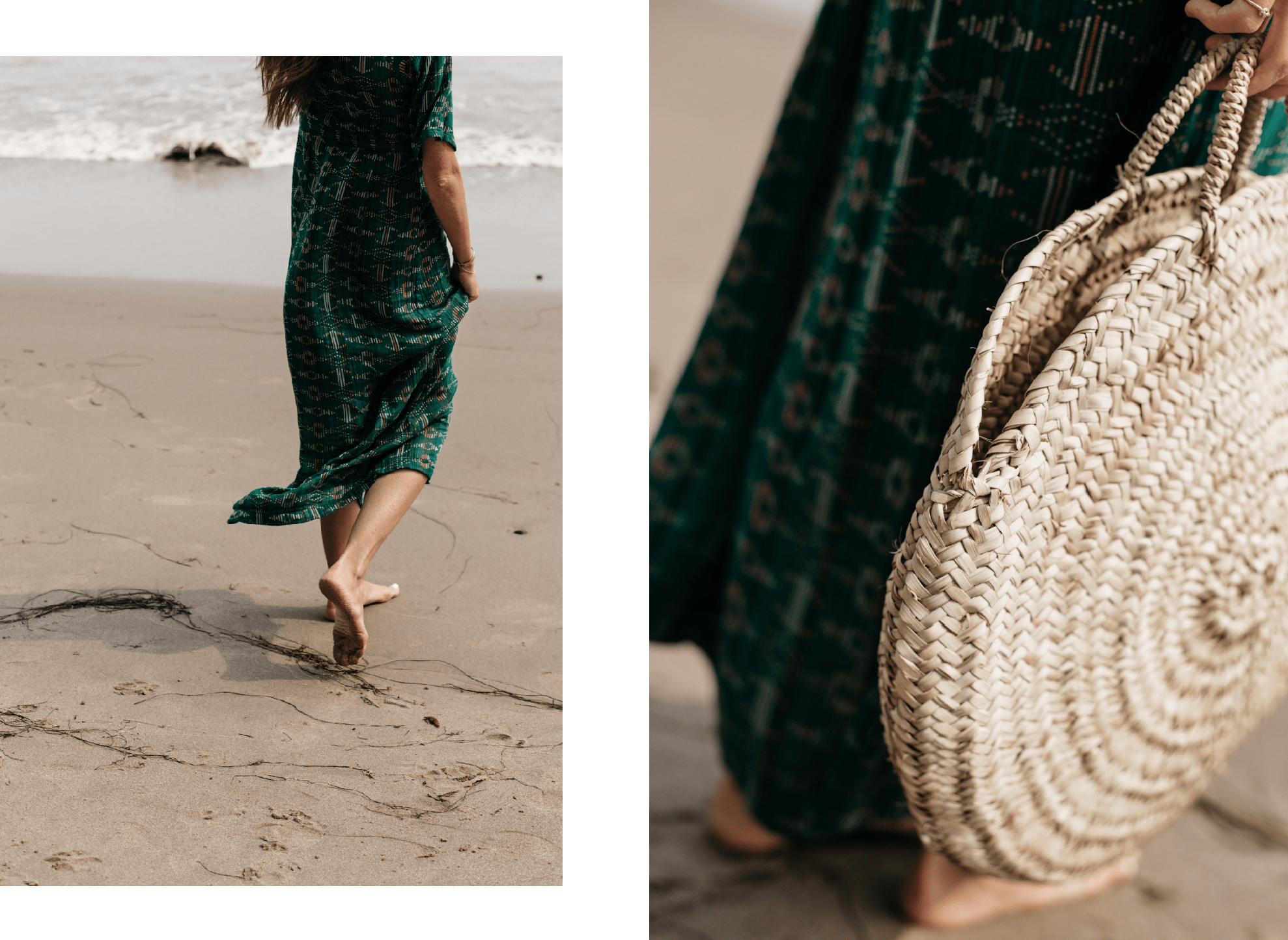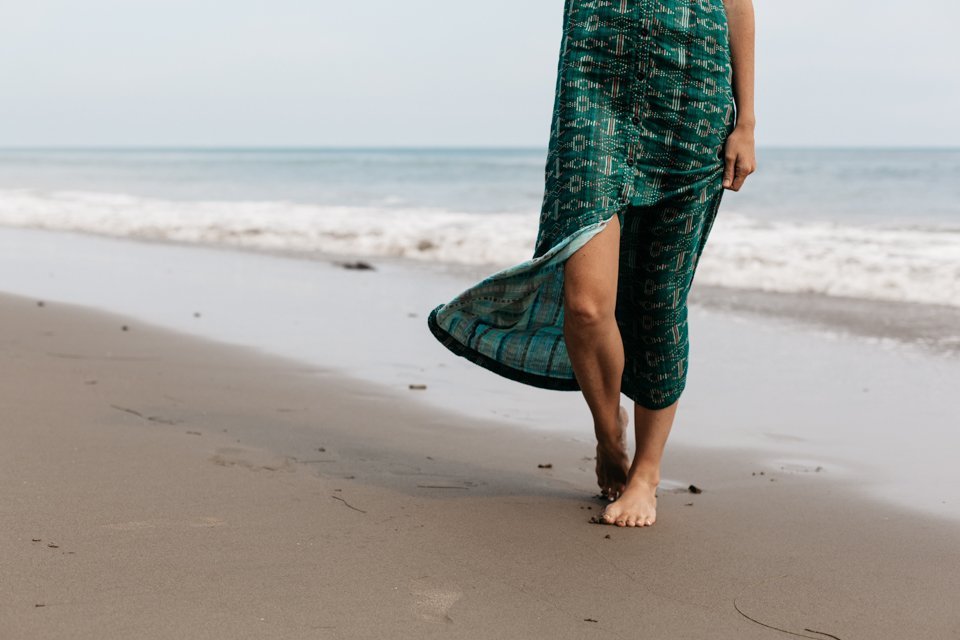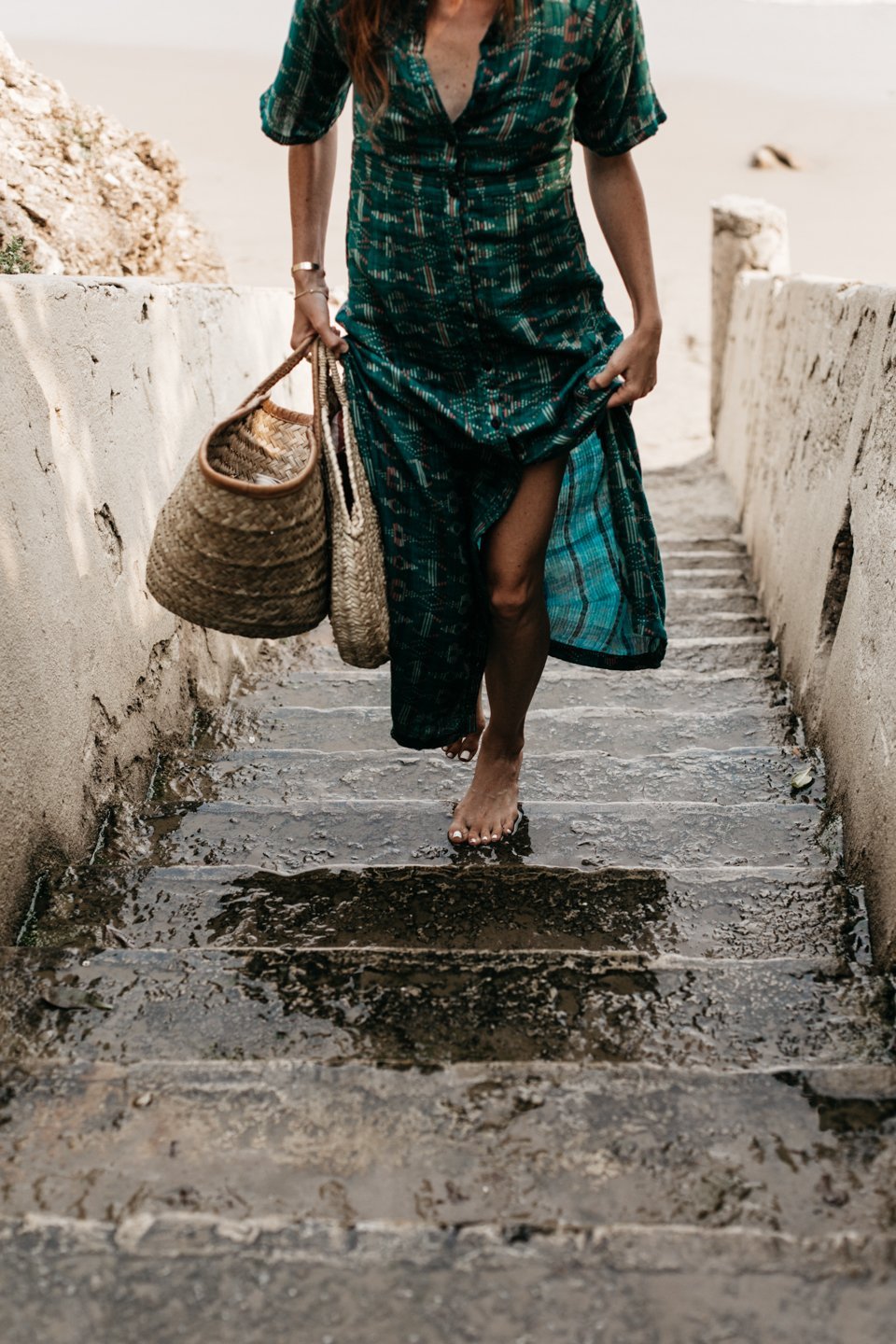 Photography by Jacqueline Pilar.