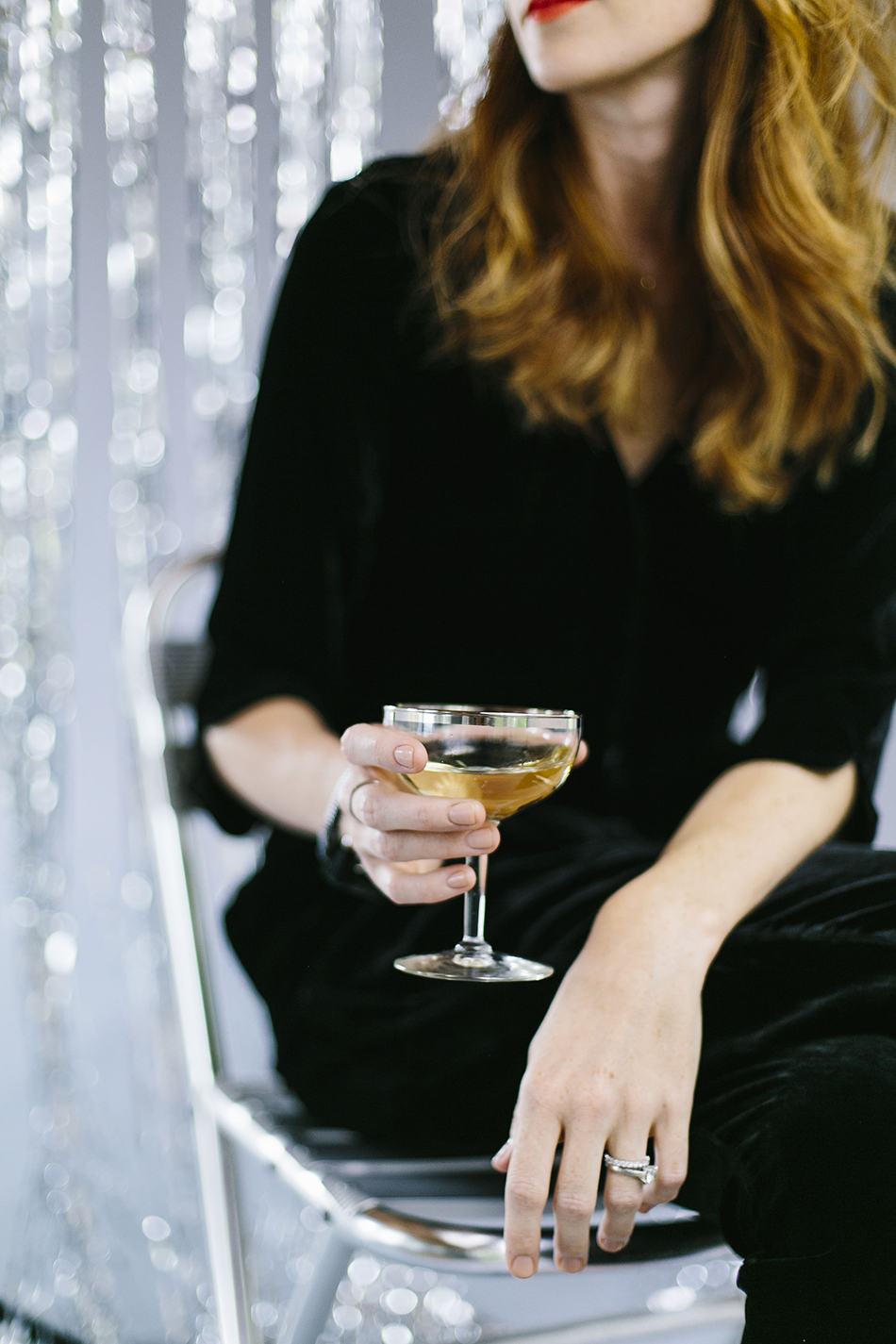 Raise your hand if you're in shock that 2017 is coming to a close! Easily the fastest year of my life. But regardless it's the beginning of a new chapter which calls for some serious celebration. Right about now we're all working on those New Year's Eve plans and a look to go with it. The older I get, the less I care about where I am or what I'm doing for the big countdown and find New Year's Day to be the most fun. A big brunch, some good friends and a solid mimosa are all I need to ring in the new year. However you celebrate, don't be afraid to dress up and have a little fun while toasting your glass. There's no better time for a little sparkle, a bold lip or grandma's fur. Here are a few ideas to get your NYE look in place.
All Black With A Bold Lip
I always feel the most confident and comfortable when I have a sophisticated all black look. Whether it shows a little leg or covers up conservatively (and warmly!) it's undoubtedly sleek with a bold red lip.

Sequins Are Always A Good Idea
There are times that call for something sparkly and NYE is certainly one of them. I love the idea of a casual dressed up look with a sequin blazer or shoe. But if you have a countdown party on the horizon, go all out with a festive sequin dress.


Cozy NYE Brunch
My NYE M.O. goes like this… cozy knit sweaters, leather pants and a little bling whether it be earrings a statement necklace or stacked bangles, it's an easy way to jazz up a cozy look.


Photograph by Arna.