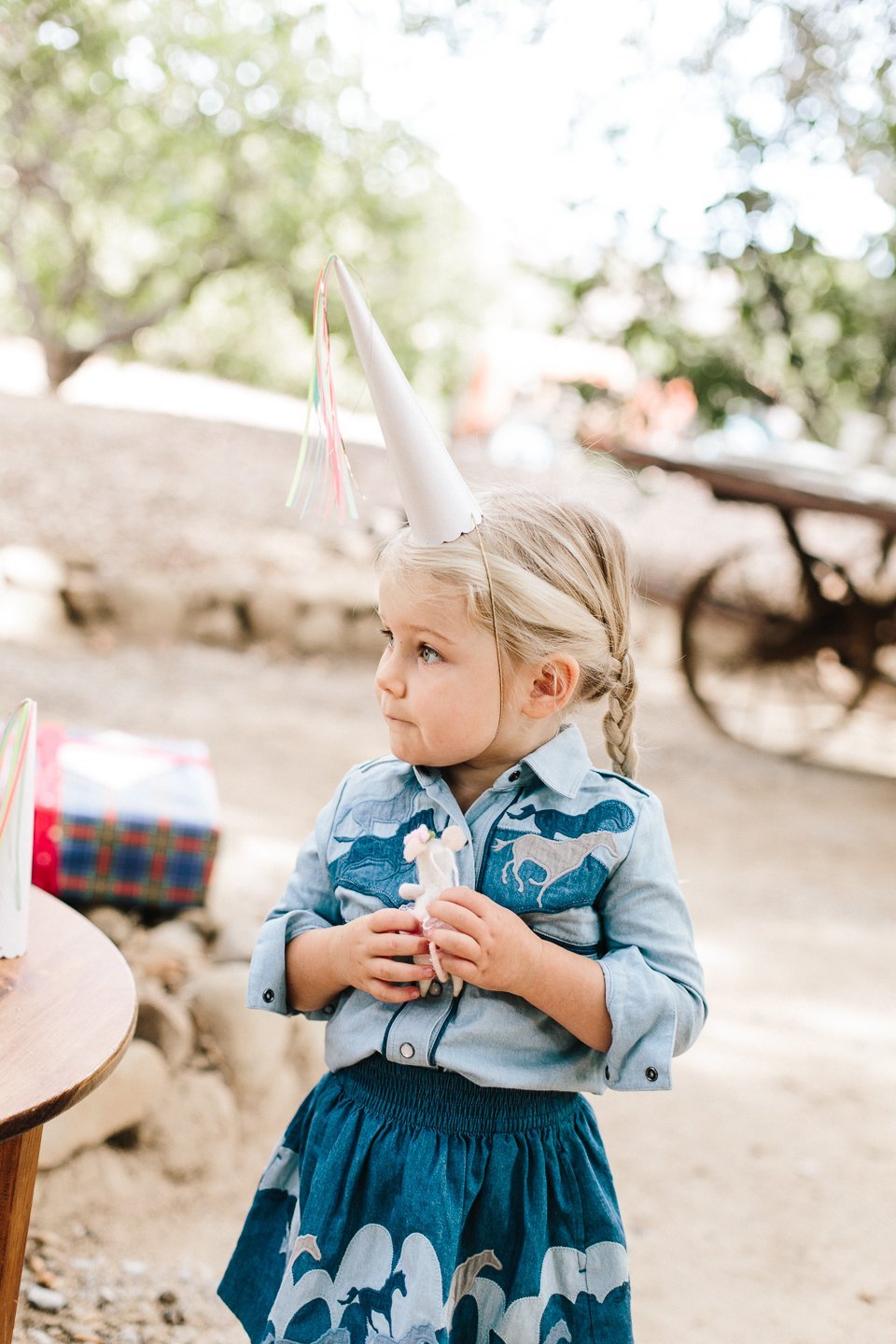 I'm finally getting around to sharing all the details from Elin's third birthday bash that we had back in November. It all started when we asked her what she wanted to do for her birthday. In the sweetest most certain way she answered, "I want to ride Eggnog!" Little Eggnog is a local pony in these parts that frequents birthdays and other happenings in town, he was the first horse she rode and its been heart eyes ever since. So I ran with it considering last year we didn't do much since we were traveling in New Zealand—remember this trip!
Turns out I love planning parties, especially when they're for this face. I had the best time picking out the colors, setting up the scene and making it as fun as possible for the little ones. We threw the party at my in laws house and orchard (also where we had our wedding), which worked out perfectly for the two ponies that came from Ponies and Paints—such a hit with the kids. I rolled with a color palette after picking out these sweet and girly Meri Meri Liberty plates.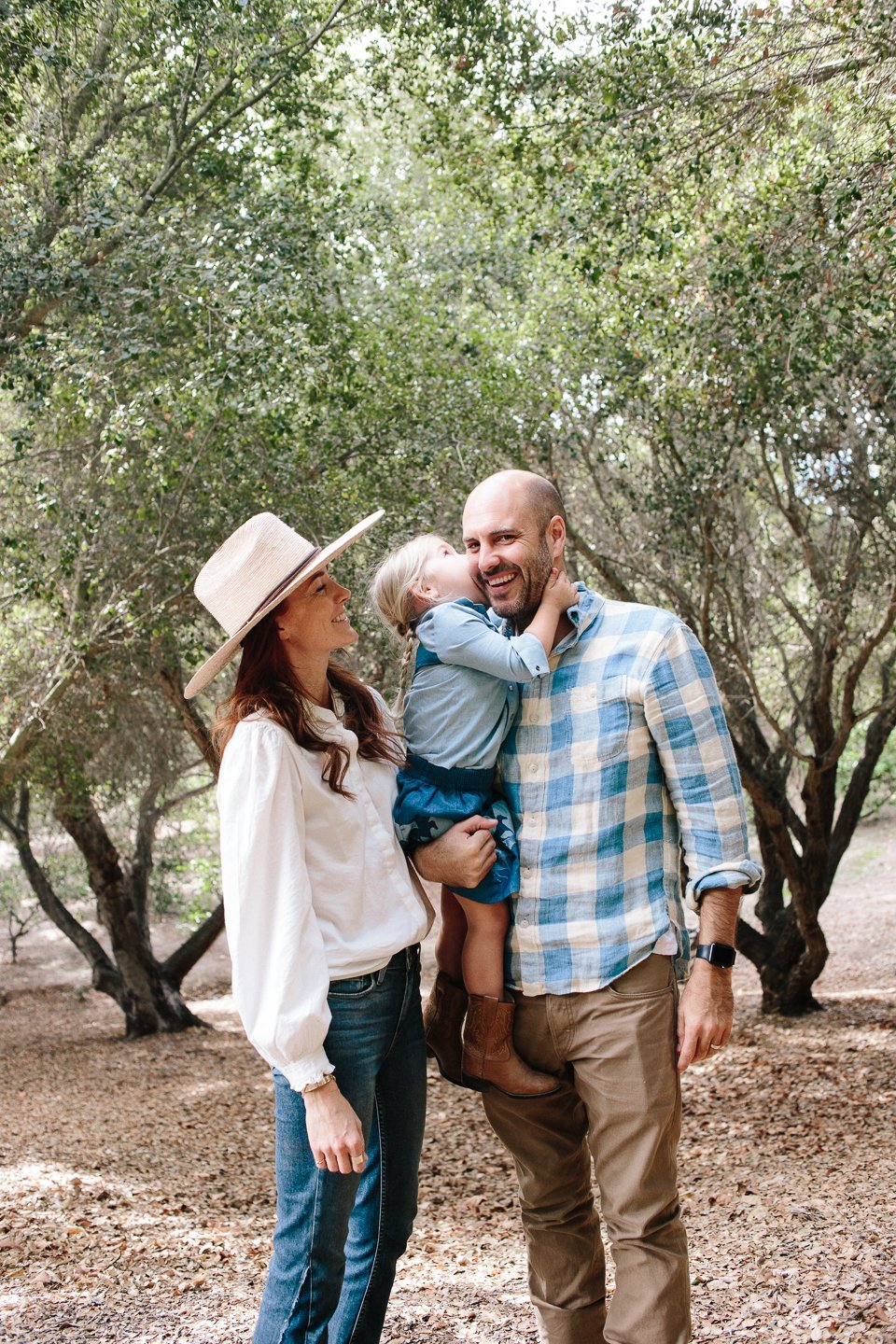 Elin wore one of her favorite outfits—a chambray skirt and shirt with horses on it. We got it a year ago from Stella McCartney. It was too perfect for the day.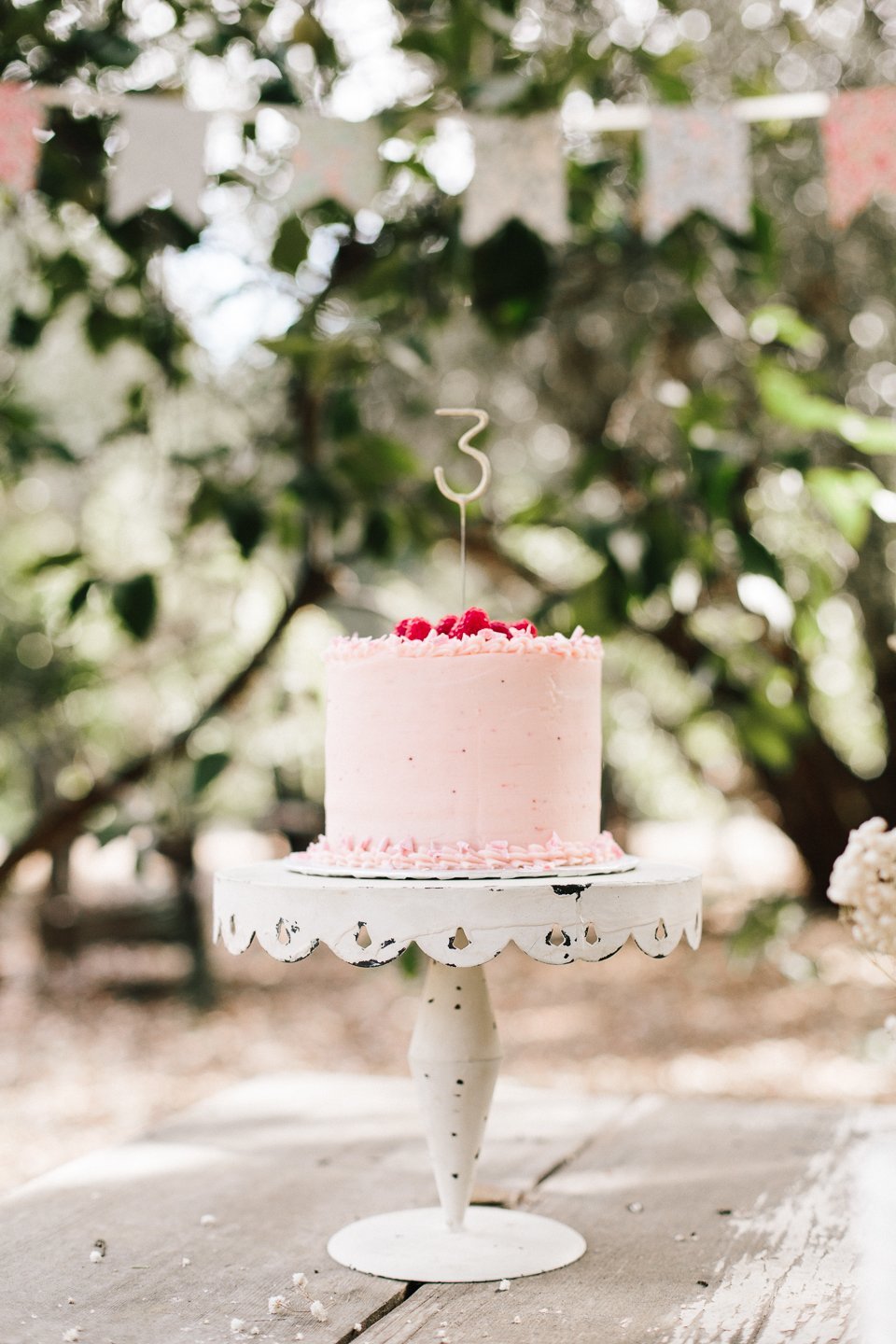 I set up a cowboy brunch with breakfast burritos, fruit, mimosas (for the parents) and a pink cake and cupcakes for the birthday girl. A Meri Meri liberty banner hung in the background and I used dried flowers in brass vases on the table. A little tip to quickly dry out grasses or babies breath, douse them in cheap hairspray the night before, they'll be perfectly golden in a hour if not instantly.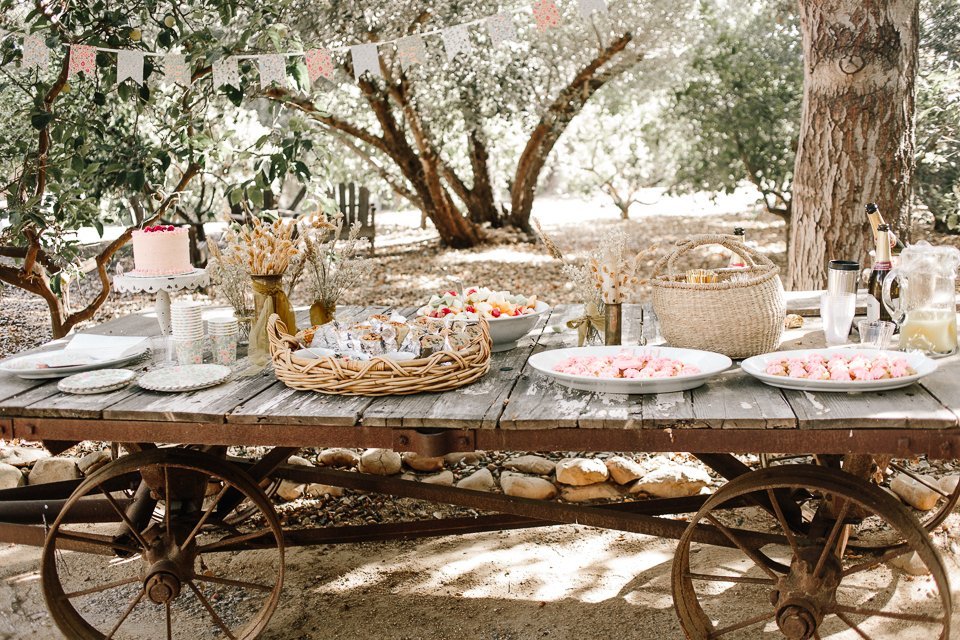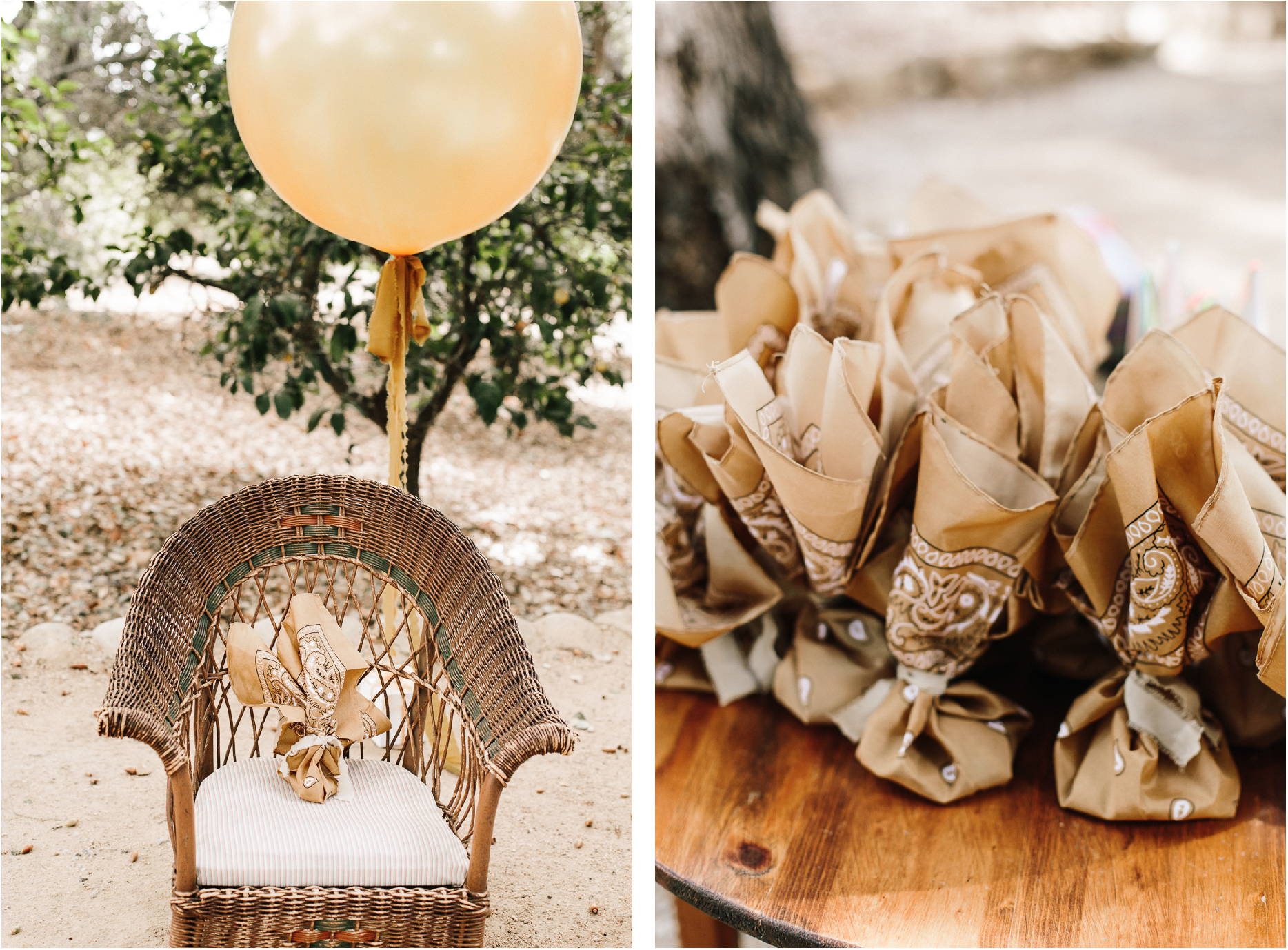 I wrapped up a few little things—toy horses, boot bubbles and a cowboy stamp—for the kids to take home in a bandana. Since the plates and bandanas were gold I got a few giant gold balloons that I tied with a hand dyed silk ribbon. I set up a kids table with a cheap painters drop cloth used as a tablecloth and a mix of mini chairs we had around. At each setting I put a Meri Meri unicorn streamer hats for some party fun.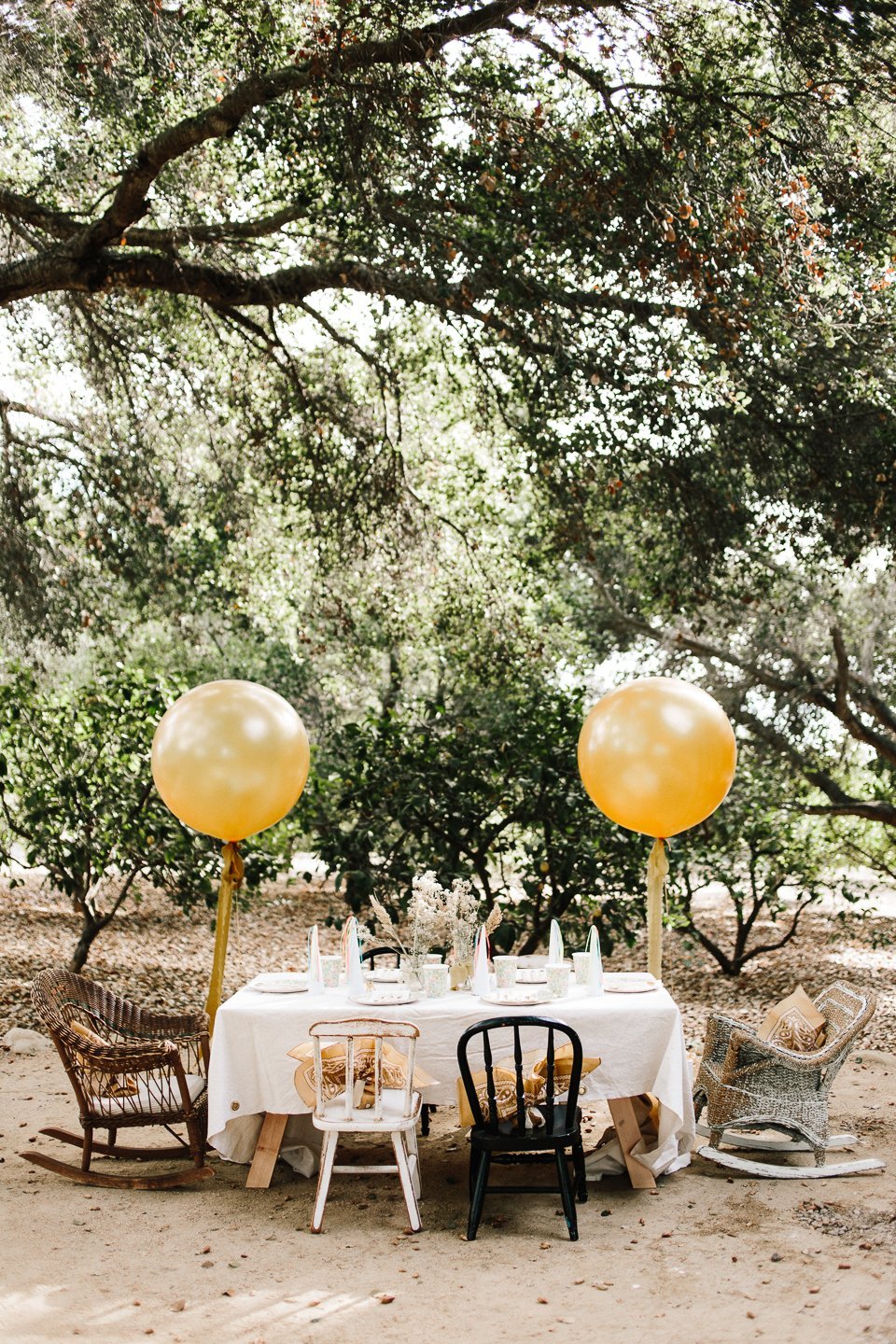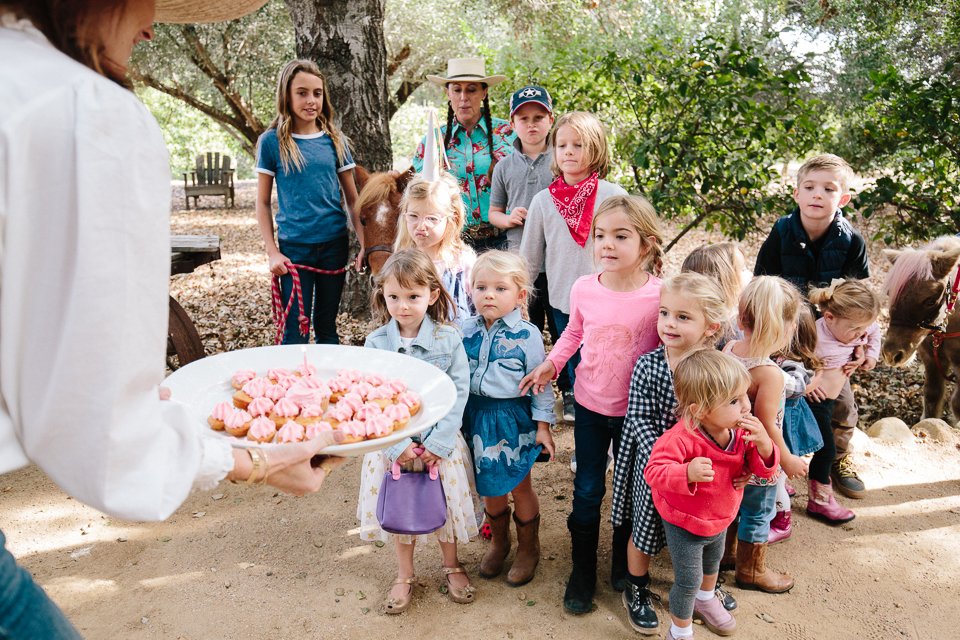 All eyes on the cupcakes, always the best opportunity to get a group shot.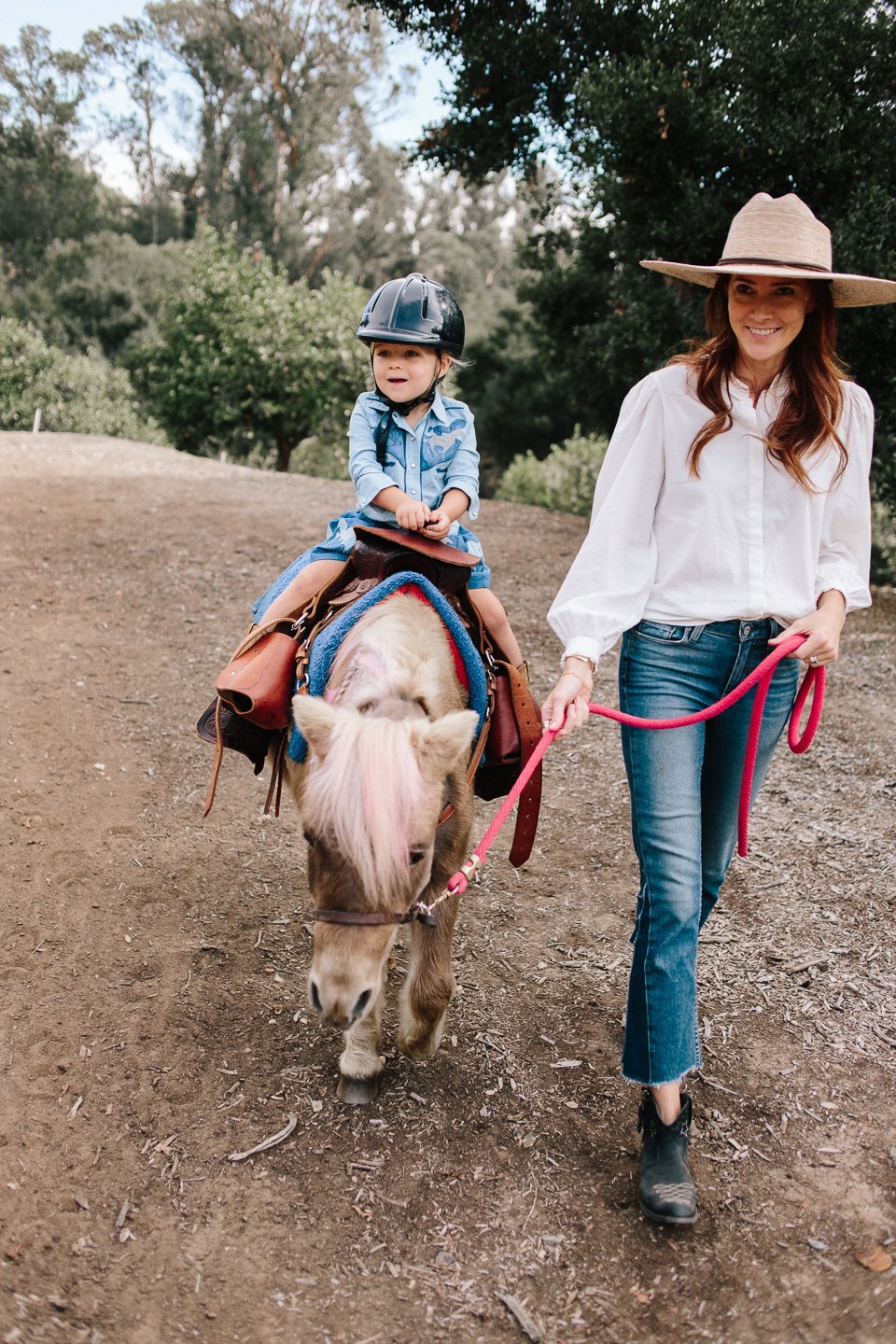 The ponies were a huge hit with the kids, but the birthday girl was in cowgirl heaven. She got at least three rides in and still talks about her party months later. For some kids it was their first time on a horse which was also pretty special watching their eyes light up.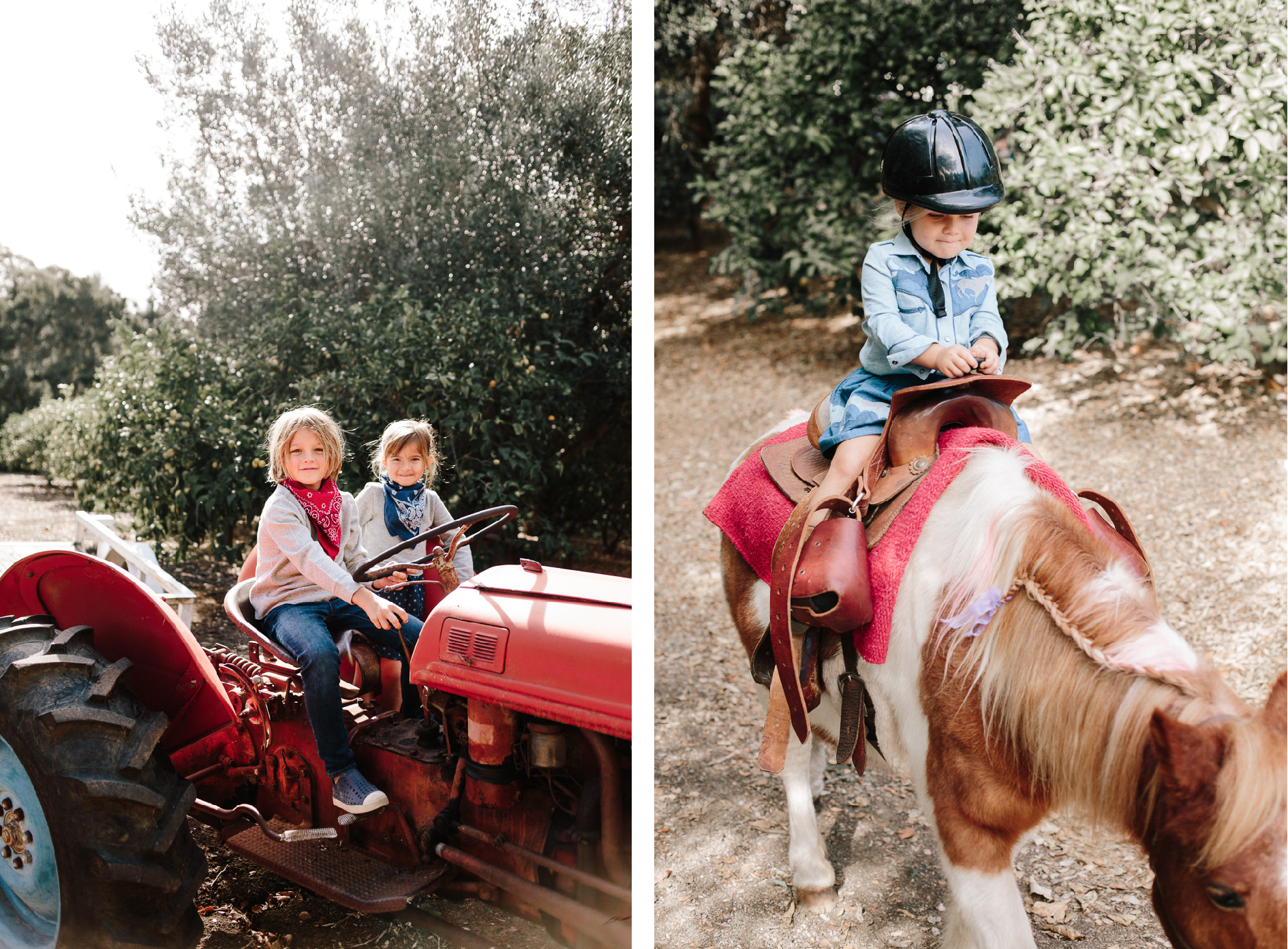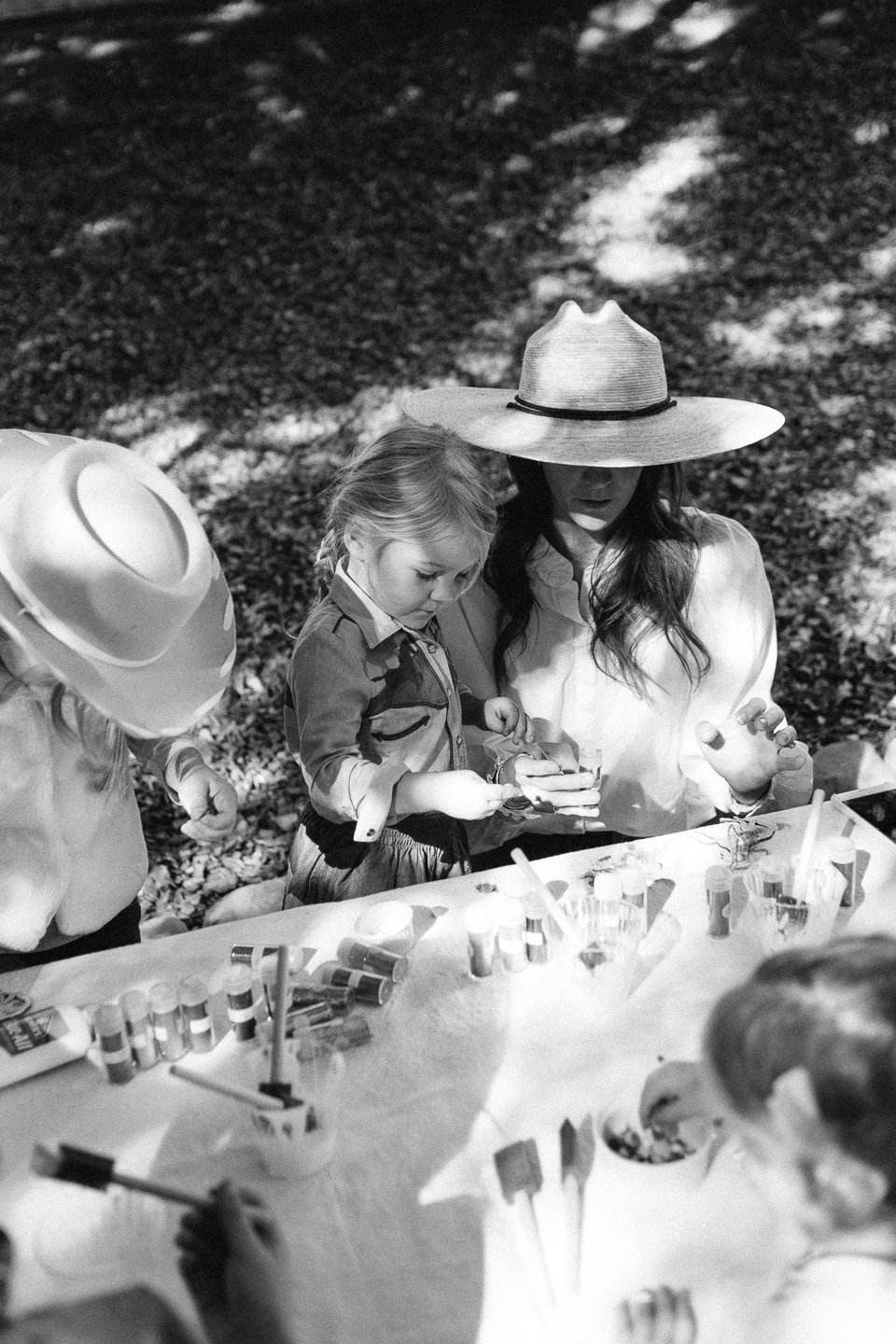 One thing I've learned about kids parties, you have to give them an activity to grab their attention. There was no doubt the ponies would be a hit but I knew some kids would have to wait for their turn. So I set up an art table with glue and sponge brushes, glitter, rhinestones and wood horse ornaments and horse shoes (since Christmas was a month away) for the kids to decorate. It was a total success with all ages—a bit messy with the glitter but since we were outside it didn't matter. Plus I loved knowing they could display it on their tree and remember the day.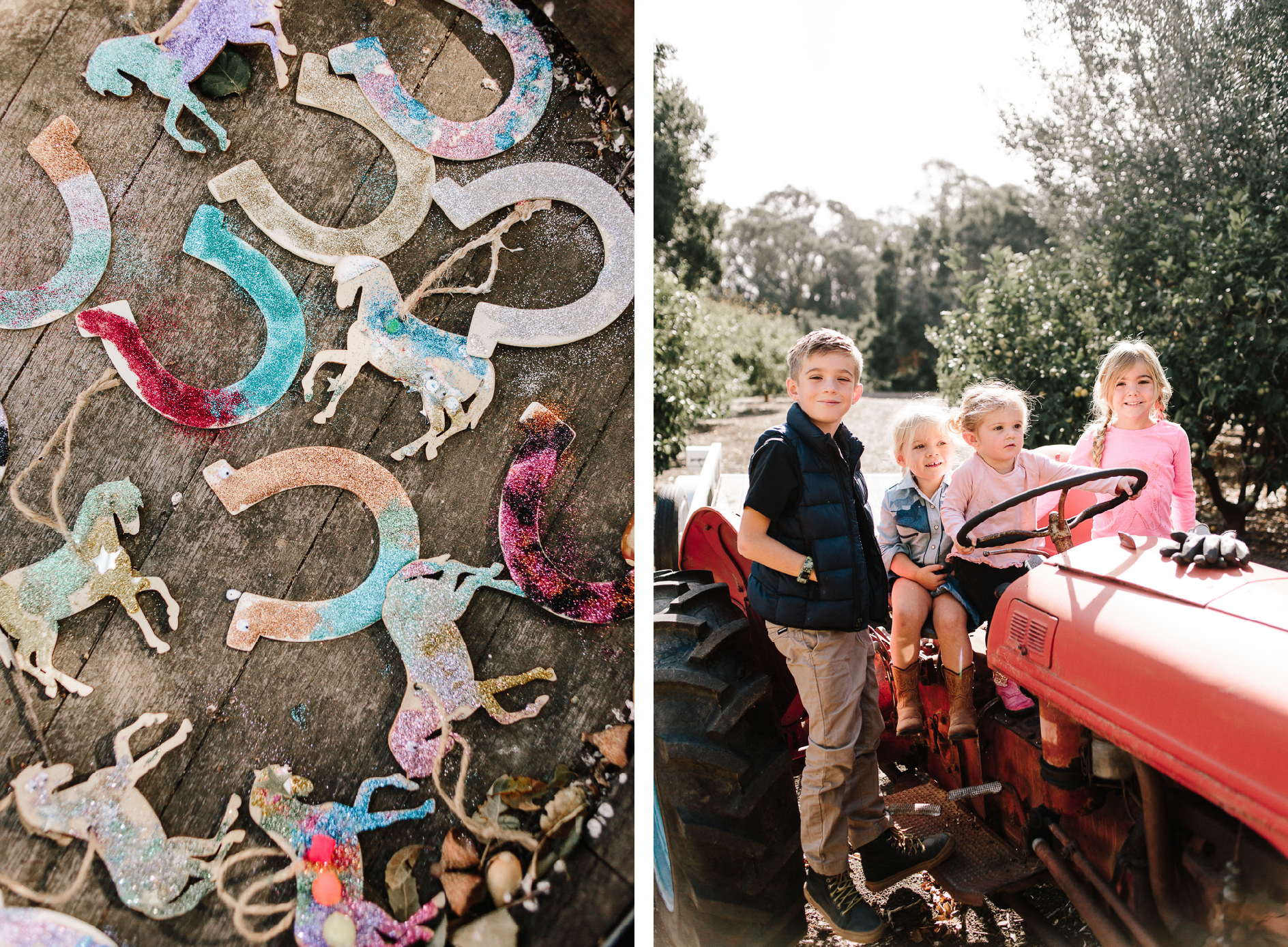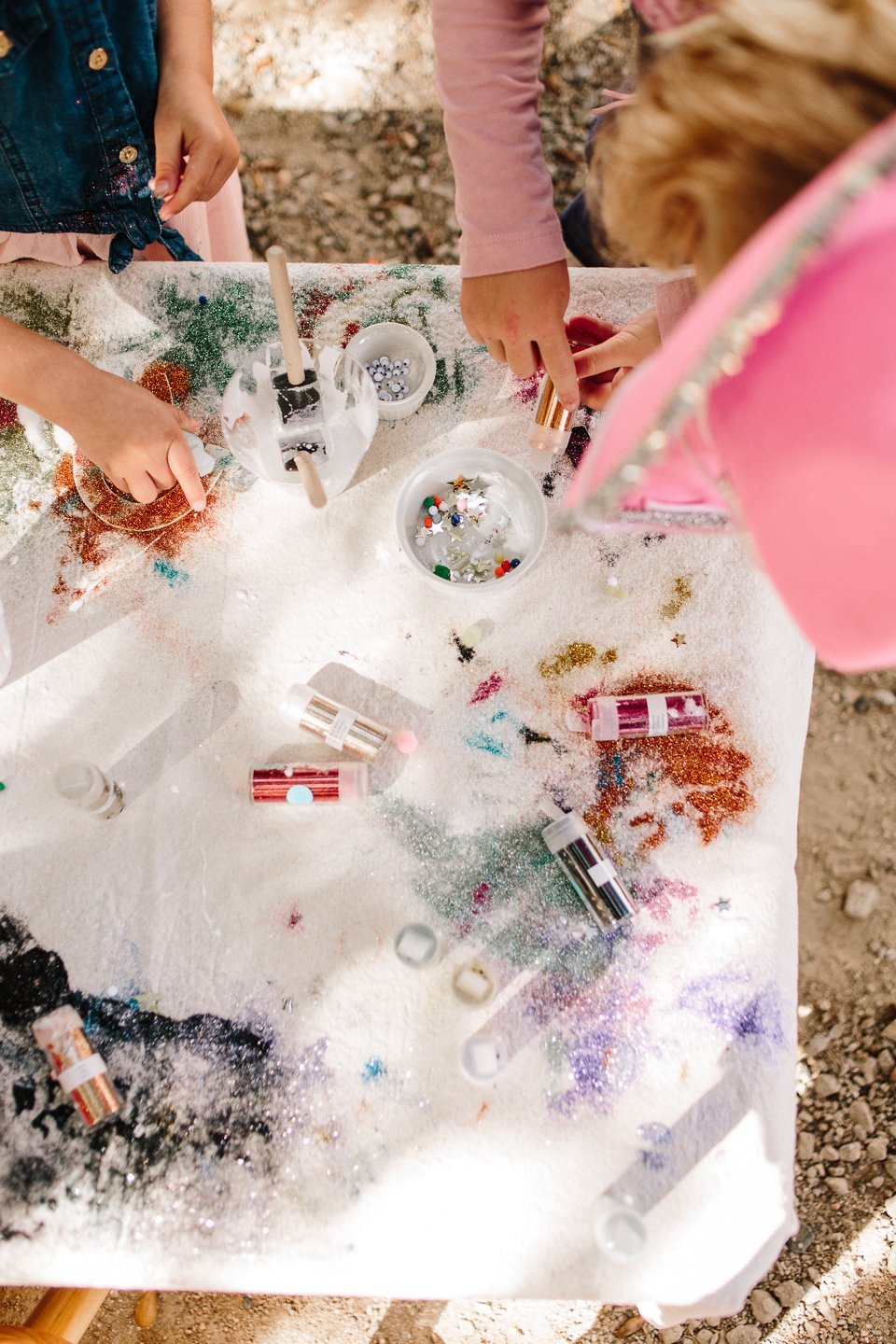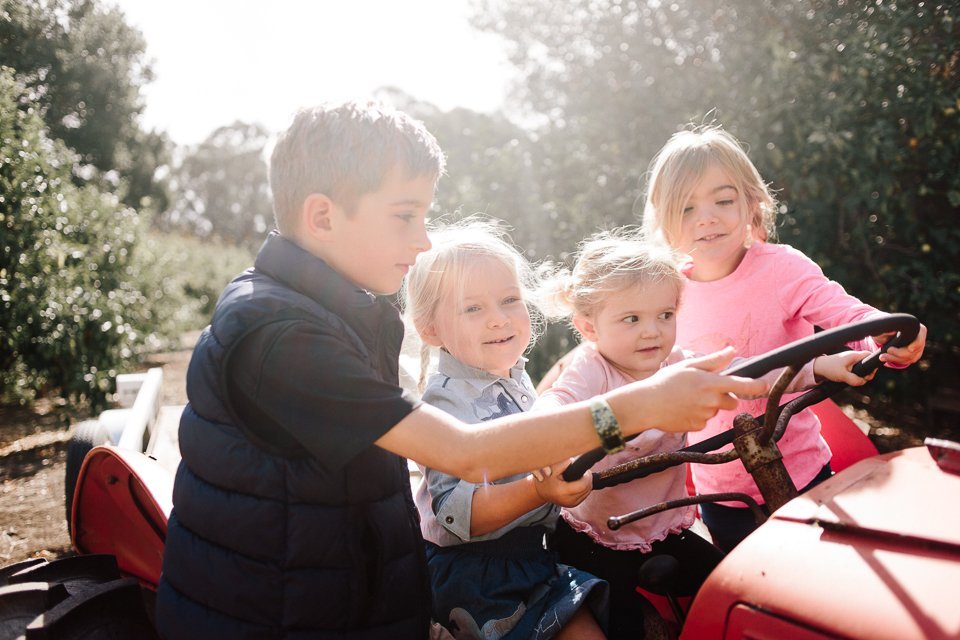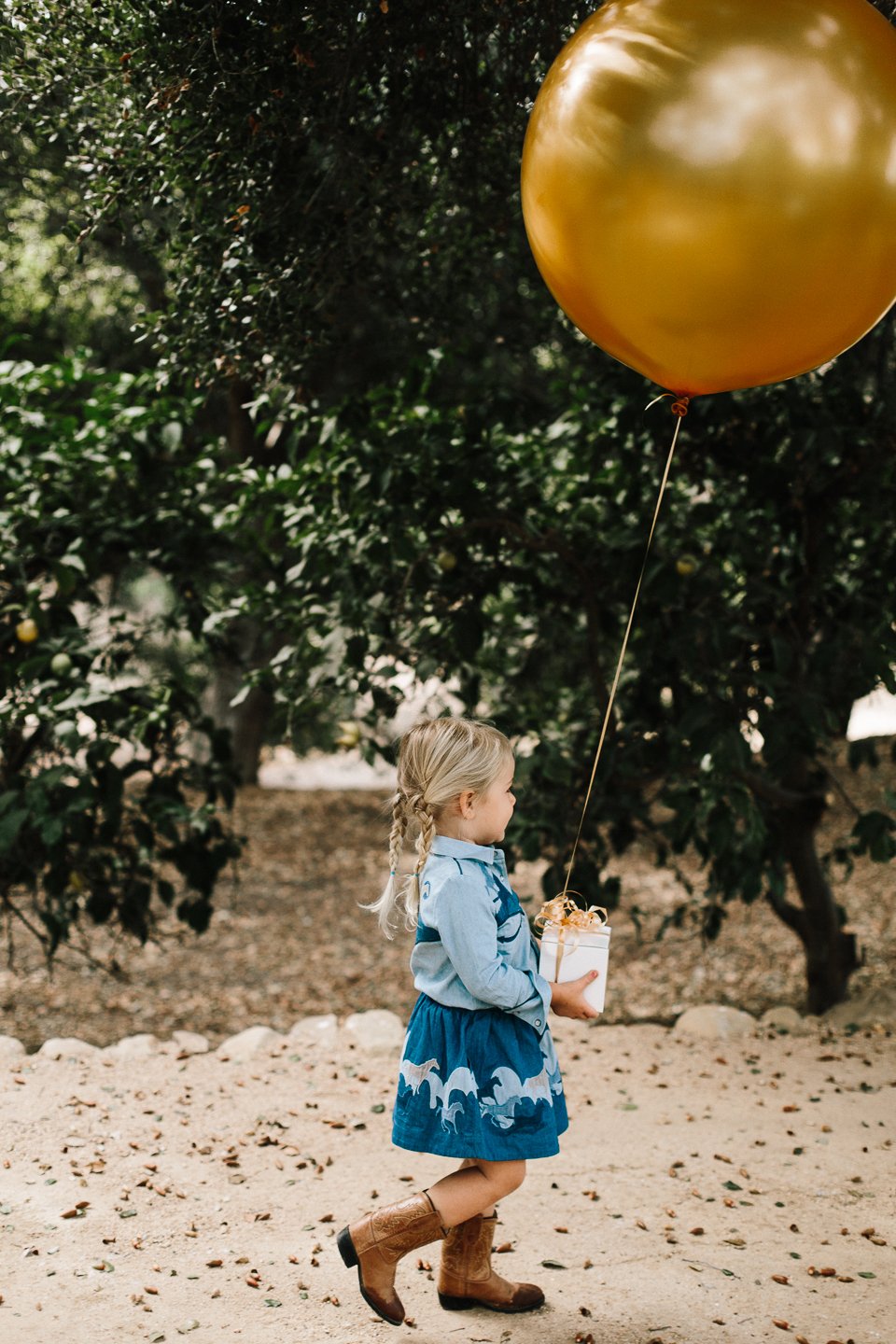 Shop The Party:

Photography by Jacqueline Pilar