If I had to choose between being hot or cold, I would 100% go for hot. I love a warm balmy night, cooling off in the ocean and (don't laugh) that lethargic feeling you get that leads to a hammock nap—translation lazy days—is the best way to slow down. You definitely won't hear me complain about the heat wave we're currently having but there are times when I kick myself for not being prepared or enjoying it to its highest degree. So I wanted to share the things I literally won't leave the house without on a hot summer day.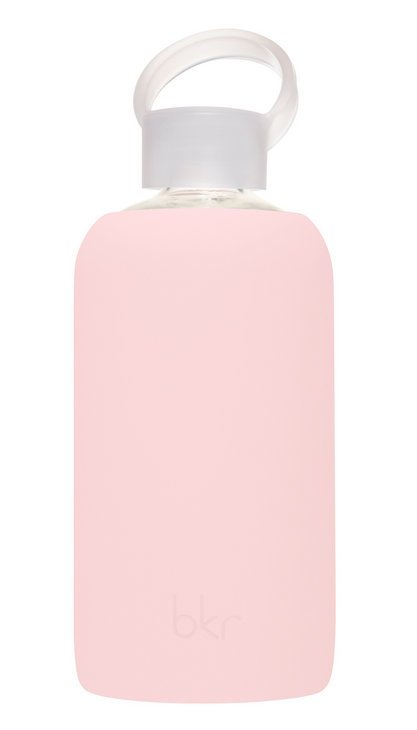 HYDRATE, HYDRATE, HYDRATE.
There's nothing like a dehydration headache to ruin the party… I know those all too well. I try to always remember to drink water throughout the day. Best way to do that is have a water bottle on me at all times. I prefer glass to avoid unwanted toxins. BKR makes me favorite.
Hot Tip: Add this Liquid Ionic Trace Minerals to your water if you get dehydrated easily. It will help restore minerals in your body after sweating or not drinking enough. 
Pack It Up
Sometimes the best way to embrace the heat is to pack up a cooler with food and snacks, hit the beach (or lake) and don't plan on leaving for at least a few hours. This one by Barbones Living is the best!
Sunscreen 
Duh, I know. But really it's the worst thing to forget if you're setting up shop somewhere in the sun, especially if you're going to be cooling off in the water—water reflects sunshine onto you more than you think! This Beautycounter Countersun 30 SPF is the best all natural sunscreen I have yet to find. 
Under My Umbrella 
Whether you're in your backyard, at the beach or a park on a 80+ degree day, shade is everything. We invested in the BEST beach canopy from Lovin Summer that we've used tons at the beach this summer. It's also good looking, which is a major perk. Get your self a cold beverage and a book and you're in heat wave heaven.