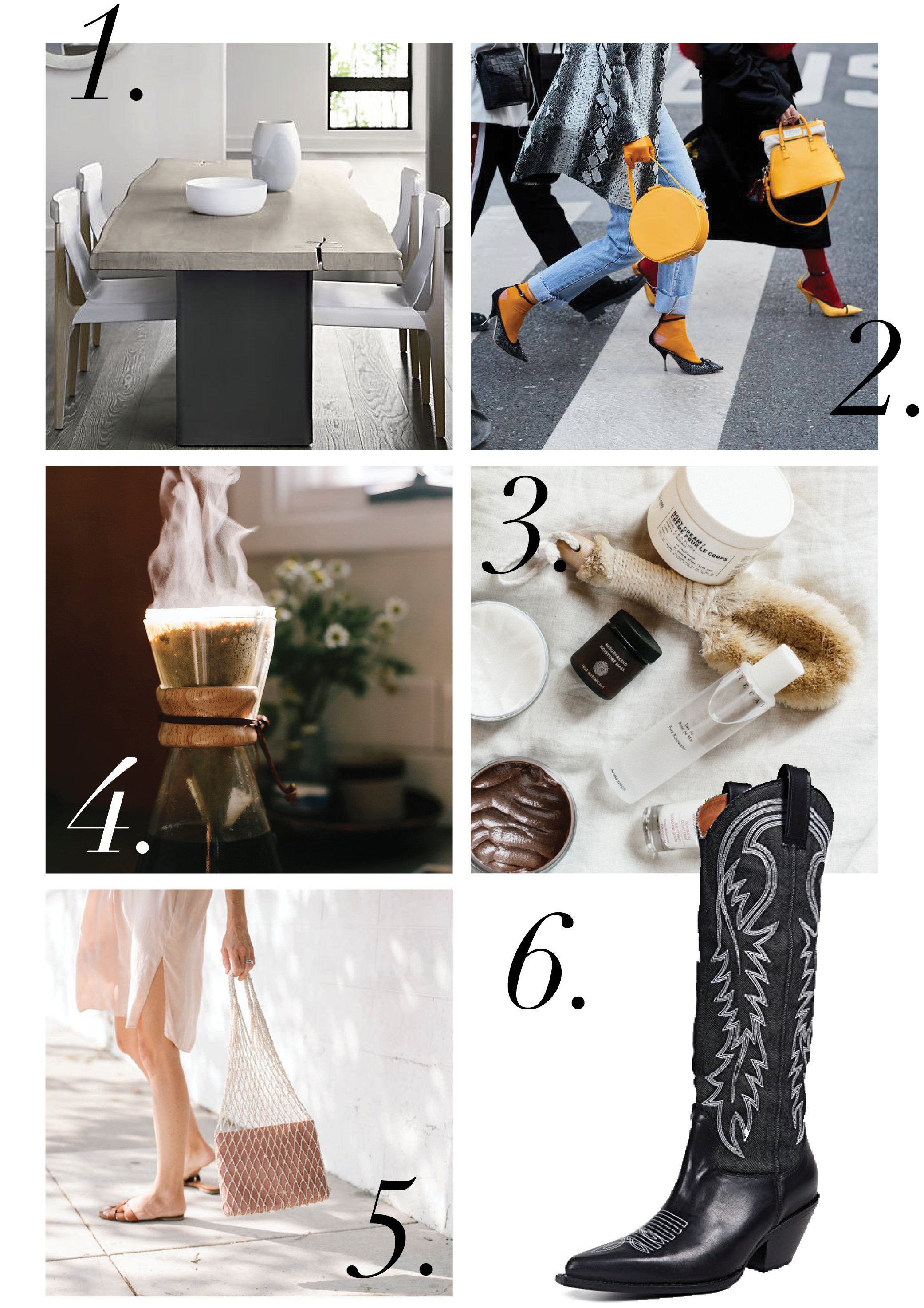 We're currently decorating our guest suite with CB2 and these white leather chairs just arrived that I'm in love with! They look so good with the house, excited to share what we picked for the room next month! Also, did you catch GOOP's new collection with CB2? It's so feminine and pretty… 
I'm not one to dive into trends, but I do like to know what's up and maybe get inspired by one. I found this round up over on Who What Wear and discovered a couple I might try out this season. Can you guess which ones?
Remember this post I shared a while back on Bullet Proof coffee? Well, I've been trying it out per Arna Bee's recommendation a lot lately and it really does do wonders for the day. I'm oddly more focused in the morning than usual. Plus it's delicious!
Did you catch my post on fisherman bags this week? I just bought this simple one (only $22) in black and can't wait to bust it out this season.
Cowboy boots are having a moment… how do we feel about this pair by R13? I'm picturing them with a long mid-calf dress that screams Little House on the Prairie. I'm torn, leave me your thoughts below, pretty please!

Cheers to Friday!