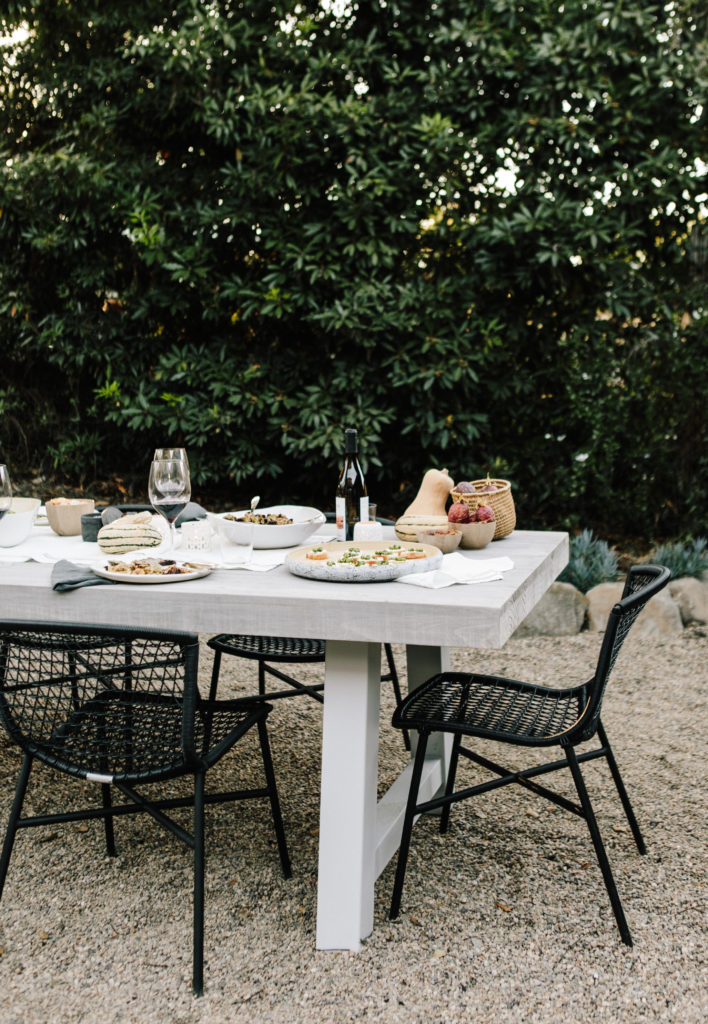 One of the best things about Southern California in the Fall (or year-round) is getting to spend a lot of time outdoors. So when we moved into our new house the backyard became a focal point for our renovation. We're still chipping away since it's a lot of hillside terrain—we spot deer just about every other day—but started with the area just outside the family room doors that we knew would be ideal for outdoor entertaining.
After some light landscaping and adding pea gravel we were ready to bring in some furniture. I first discovered Sala Graphite Dining Chairs in black from Article and was immediately obsessed with the clean, modern yet simple design of them. From there we went back and forth with which table to pair them with and in the end opted for a bit of a juxtaposition of light (Tavola Driftwood Dining Table) and dark and I couldn't be happier with how it looks. Since getting our outdoor table and chairs I've fallen down the rabbit hole of all things Article and have to say I might be their biggest fan. We plan on adding some lounge pieces to this area and have our eye on the Teaka Lounge Chairs and Arca Driftwood Lounge Sofa.  
We invited our friends over for an Al Fresco Fall dinner and I have to say, this time of year is my favorite to be outside. The light has a golden hue to it, the air is crisp, the season invites cozy comfort food recipes and candles set the mood.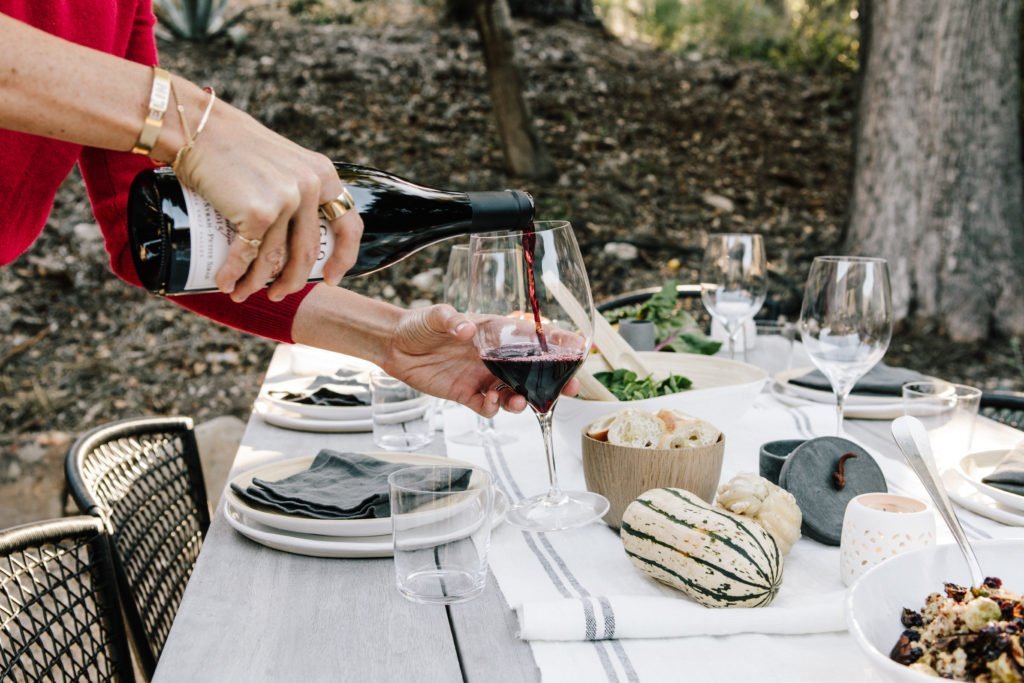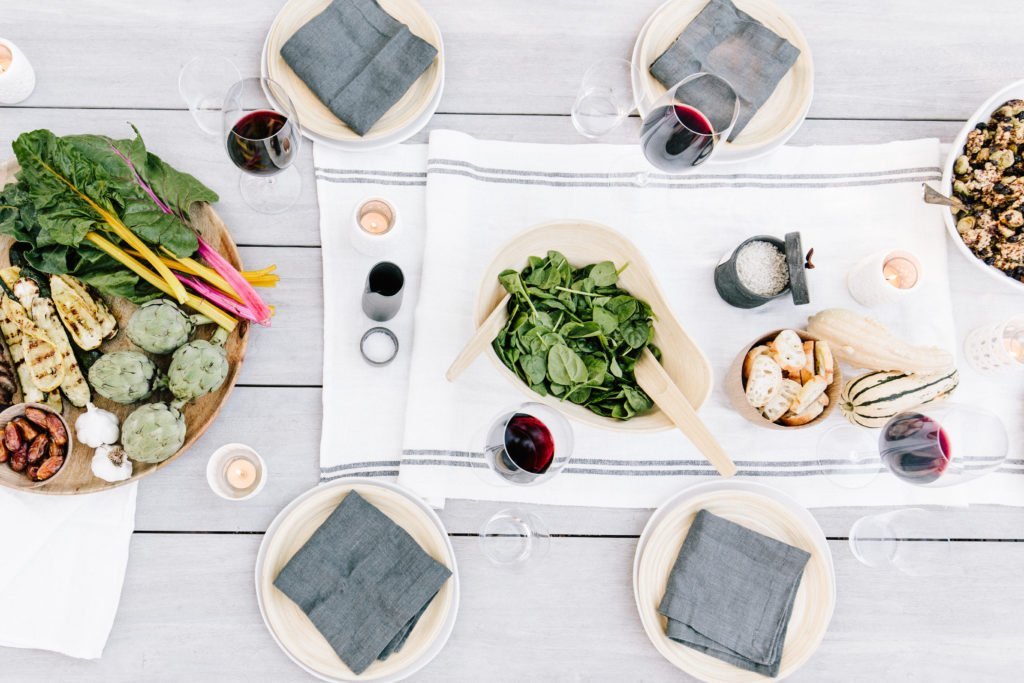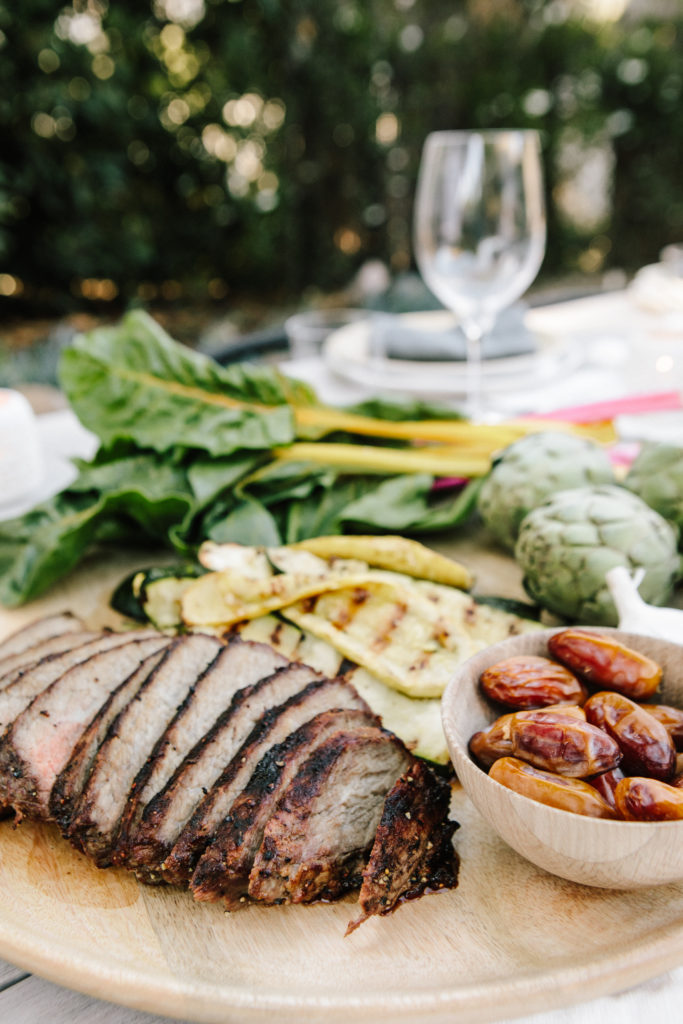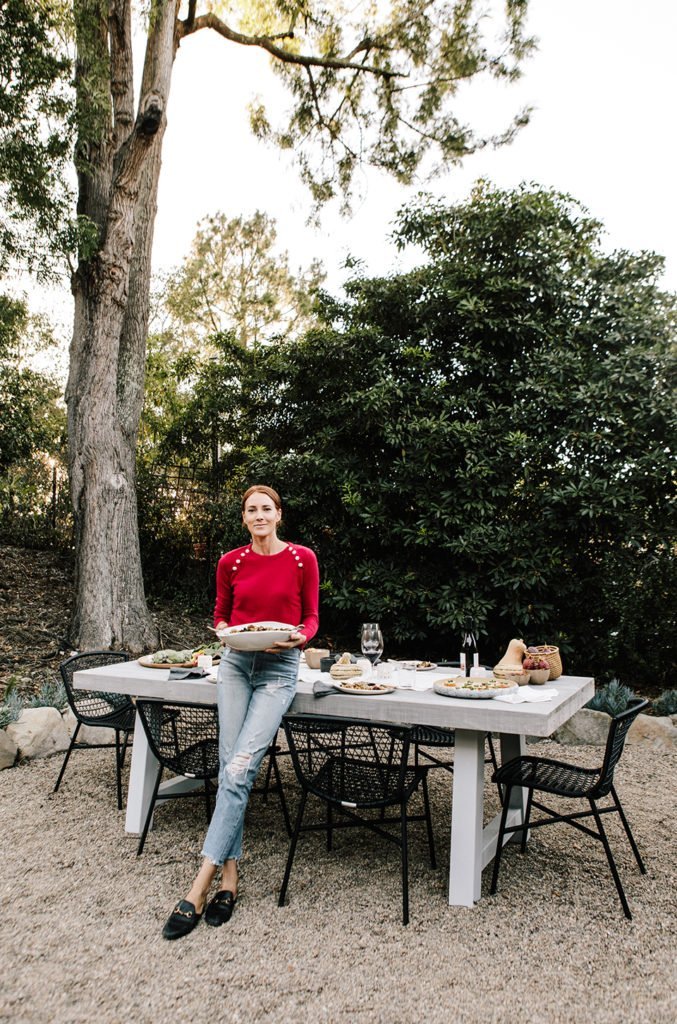 Al Fresco Fall Dining Tip
Kick off your dinner on the earlier side (check sunset time or gauge a few nights before what the light is doing) to take advantage of that sunshine and dress up the table with some candles. Menu wise, keep it simple! Most of the time we just grill some meat and veggies, whip up a grains dish (this Quinoa, Kale and Ricotta is my go-to) and have plenty of wine. 
Tablescape Notes
I love how this Article table lends itself to the modern yet relaxed vibe. The driftwood top invites a natural element while the more modern legs (mixed with the black chairs) look refined and contemporary. I've been playing off of this combination while dressing up the table when friends come over. Bamboo plates and bowls from Diani Living mixed with a french linen runner give the table a relaxed yet cool feel.