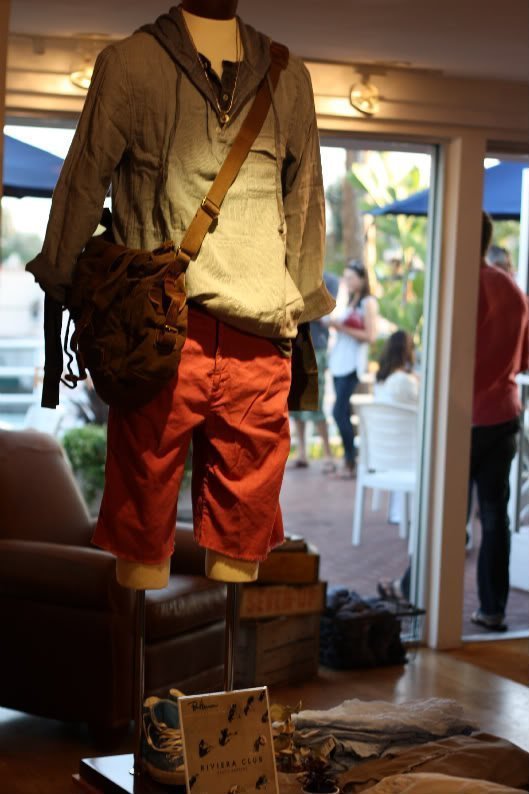 Some girls have to step in and do a complete 180 with their boyfriend or husband's wardrobes, torching, tossing or throwing certain items in a black hole that should never be seen again. Lucky for me, my Mr. has a solid sense of style that I've always loved and have never felt the need to alter. His most recent obsession (and mine) is menswear line,
Riviera Club
—which three of our good friends are the brains behind. Derek Buse, Greg Ullery and Joe Sadler have created a line that has a cool California beach vibe with a vintage touch. Their debut collection, inspired by notorious playboy and surfer Bunker Spreckles, is full of comfortable pieces like jersey lined shorts, slub cotton sweatshirts, which I happen to be living in lately, and hand dyed henleys. Over the weekend friends and fans shopped and toasted their amazing line at a party they had at
Ron Herman
. Some snaps I took of the event.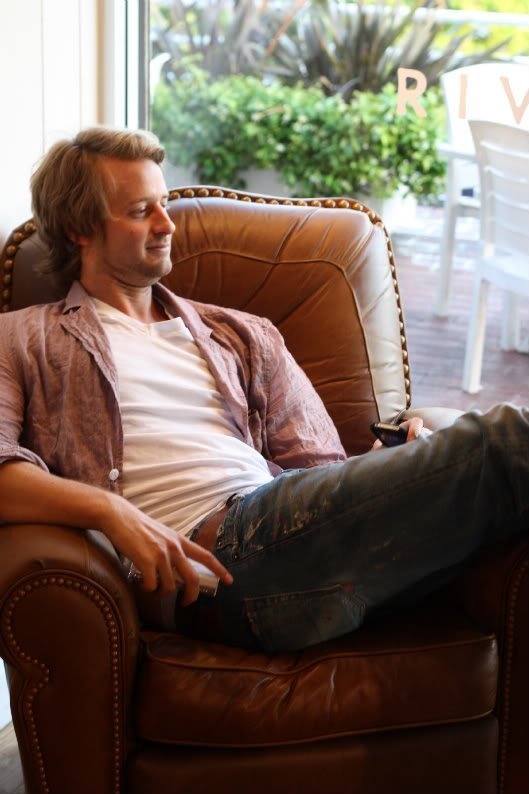 Derek Buse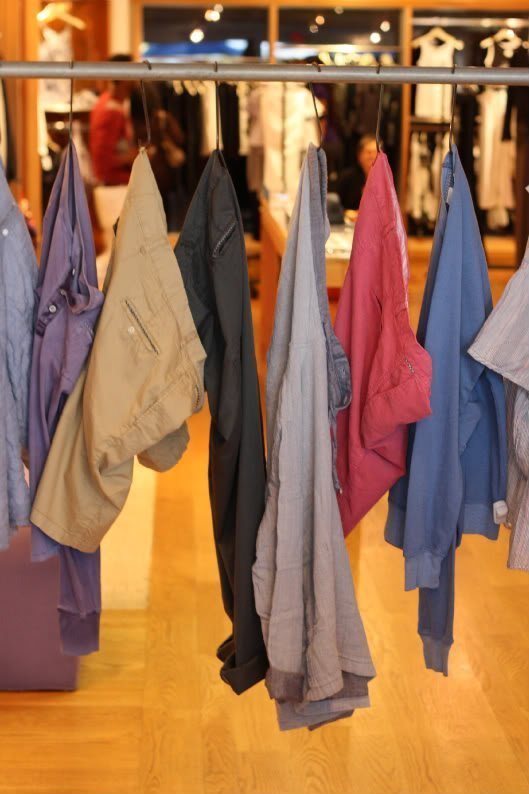 Pieces from the Riviera Club Spring 2010 collection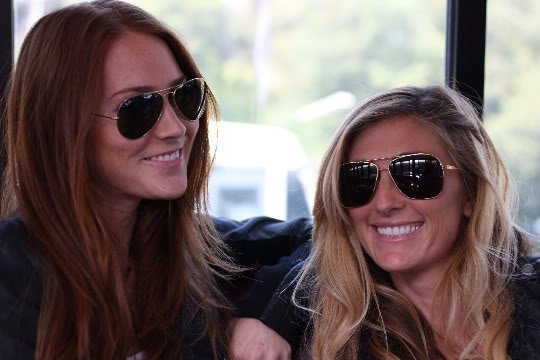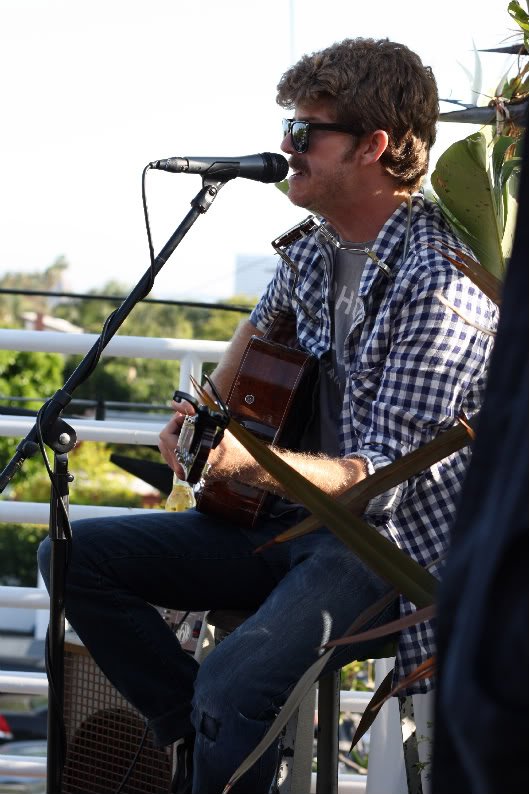 Dustin Franks an amazing singer/songwriter—look him up!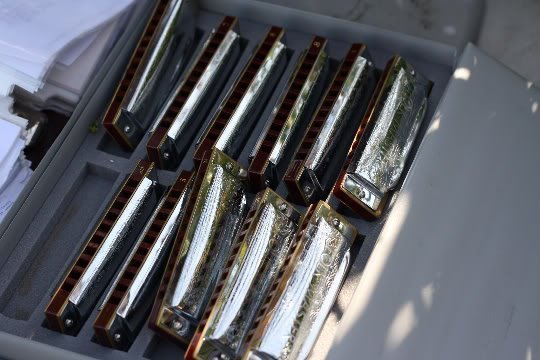 Dustin's harmonicas
The fabulous Caycee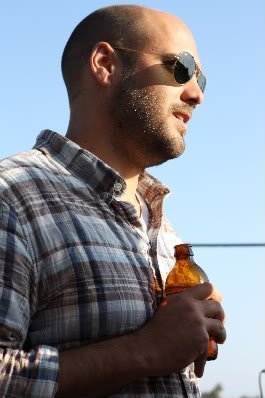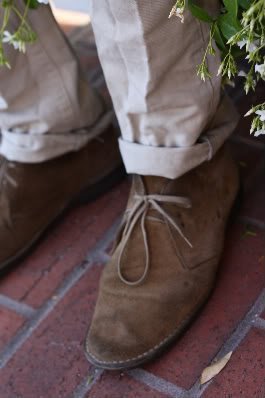 The Mr. wearing Riviera Club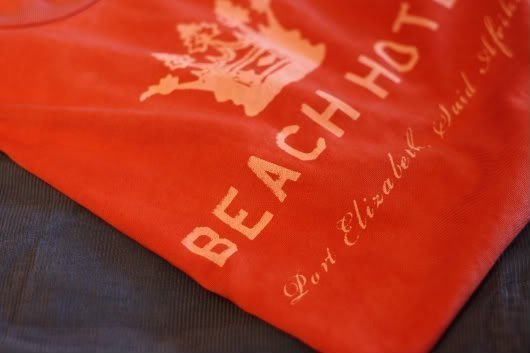 A hand dyed shirt I took home with me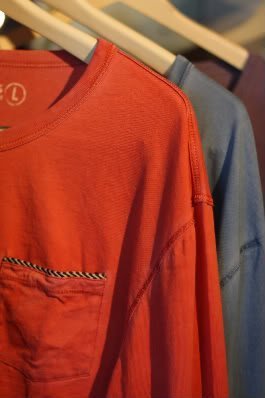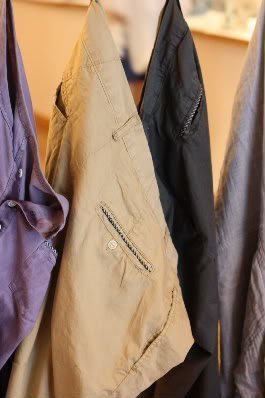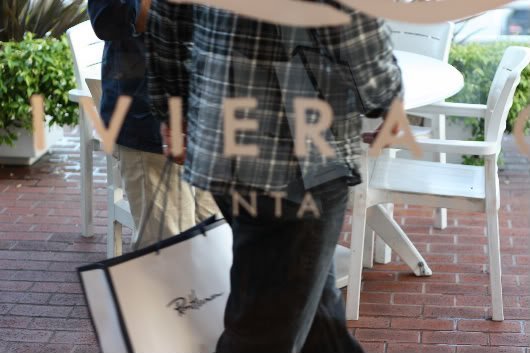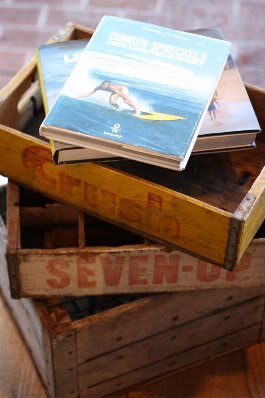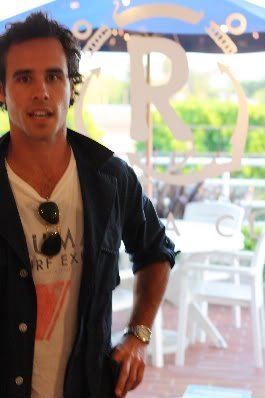 Greg Ullery