A visit to The Alisal Guest Ranch and Resort in the Fall might be one of my favorite things ever. The mornings are crisp and cool (calling for all the cozy fall layers) while the day heats up warm enough for lunch by the pool and the evenings return to that cozy vibe fitted for some fireside chats—a hot toddy in hand. It's a true love affair for me and experiencing it this month for the first time as a family of four was nothing short of magic. We fished, we dressed up for dinner, rode horses, swam, played card games by a crackling fire, ate too much pie (definitely don't pass on the peanut butter pie, my personal favorite), took a hay wagon ride up to the old adobe for a cowboy pancake breakfast, visited with the barn animals and marveled at the surroundings. Here's a recap of our stay that is already leaving me dreaming about our next stay.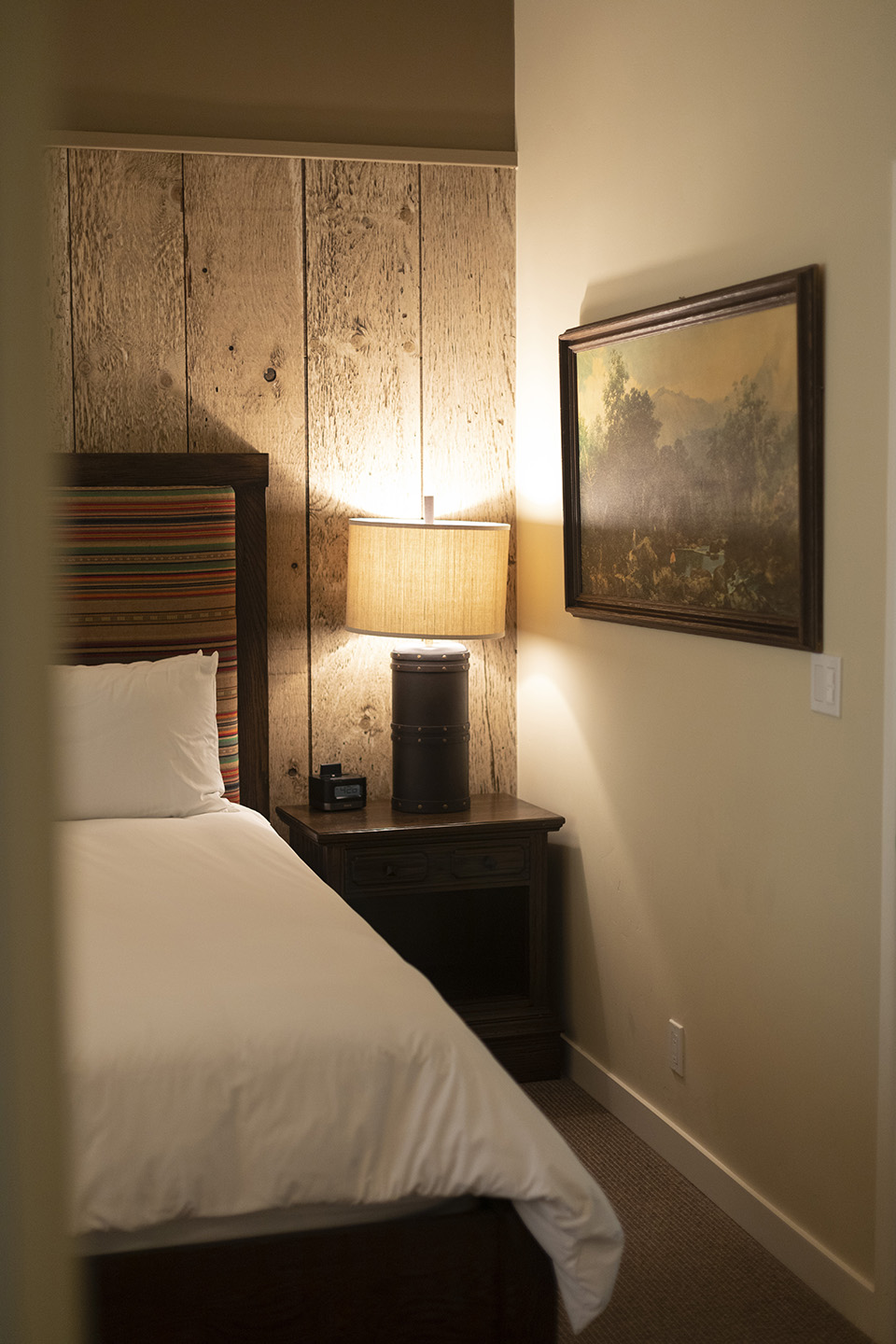 We got to stay in one of the newly re-designed rooms that had the same charm but an updated look with cool distressed wood in the bedroom, vintage cowboy photographs in the living room and a stone fireplace that we lit every evening. The Alisal Guest Ranch is one of my favorites to come with the kids, as the rooms accommodate a family so well (our suite had a pull out couch/bed and a murphy bed) and there are no TVs in the room encouraging that unplugged family time. 
The highlight for Elin was having a horse riding lesson—next time we visit she can officially do a trail ride with us and I can't wait! I'm always so impressed with the wranglers and how good they are with the kids and of course the well mannered horses that are responsive and groomed for beginners.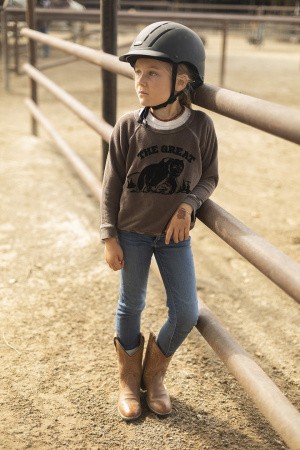 One of Elin's favorite brands these days is The Great—as is mine! But some of her sweatshirts and tees were perfect for this trip and she just looked too cute up on that horse in this sweatshirt. 
Something I personally look forward to every time we visit The Alisal Guest Ranch are the amazing meals and all that surrounds it. The cowboy pancake breakfast at the Old Adobe (those biscuits and gravy!), breakfast next to a cozy fire in the Ranch Room and of course the pie—which I dream about when I'm not there. I also love that dinner is a time for the family to dress up and it just feels so special. 
Already dreaming about our return!