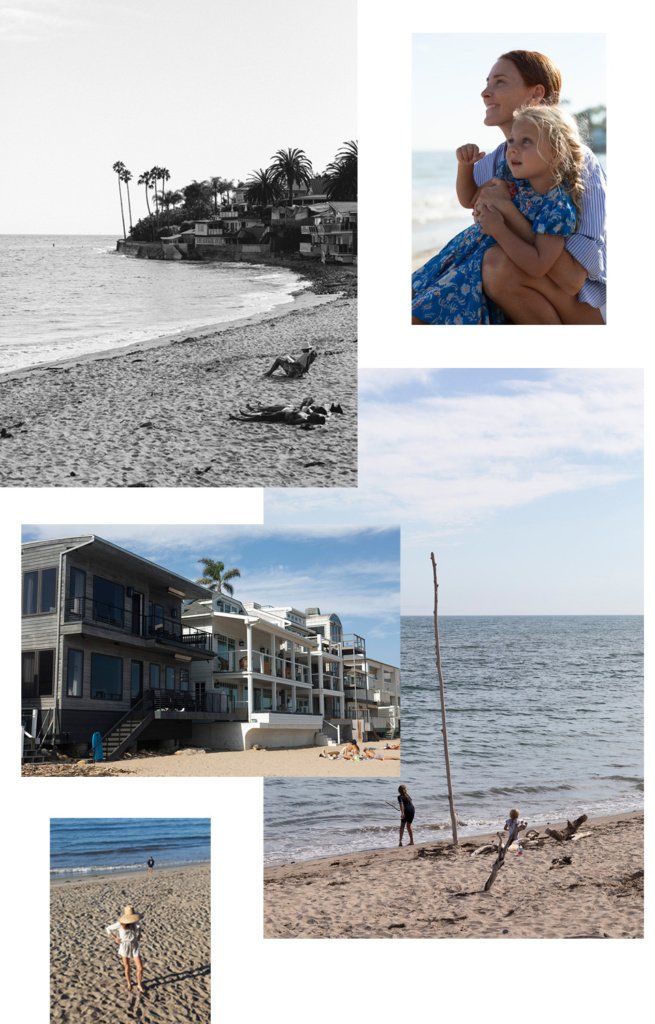 Many moons ago I went to a beach bonfire and sat down next to a handsome lifeguard, who I'd later end up marrying and have two beautiful girls with. That's the short version but gosh, I have so much summertime nostalgia with Todd and I feel like I fall in love with him and our sweet family a little more every summer. We recently celebrated our 10th wedding anniversary and this amazing beach house via Wanderlust Luxury Rentals popped up and I immediately jumped at the chance to stay there with our girls to celebrate the milestone. 
A little about this gem find… for starters Miramar Beach is easily one of the best beaches in Santa Barbara (top 3 in my opinion!) and right on the beach in Montecito near restaurants and shopping. Shore Bet (the name of the beach house) is recently renovated and done to perfection—3 bedrooms with en-suite bathrooms. If I had to dream up how I'd envision my own beachfront spot, this would be it. It's light filled, spacious and felt like a magazine spread with big windows opening up to panoramic views in the kitchen/living room and master. The master bedroom was my favorite as you could lay in the white linen bed and stare out the giant window in front of you—maybe spot a dolphin or two—and the master bath has a tub right next to the window so you can soak next to the sound and view of waves. My favorite was getting my morning cup of coffee and sitting on the deck that is directly on the sand (you can't get much closer than that!). The dream! Todd loved that they had a paddle board available for use and took Elin out a couple times. The house also came equipped with everything you would need at the beach like towels, chairs, kayak and other beach gear. 
Wanderlust Luxury Rentals does more than just offer up some insane properties to rent. They can tailor experiences during your stay from stocking your fridge upon arrival to arranging a chef to come to the house or set up a movie night. With the company being so locally rooted they have their finger on the pulse when it comes to dialing in a perfect Santa Barbara experience. They arranged the following for us that made our stay extra memorable… West & Co. Travel stocked our fridge with essentials before we arrived (especially nice for a family), Natalie of Santa Barbara Together + Surraya Events came and set up the most gorgeous brunch picnic on the beach the morning of our anniversary and Santa Barbara Chef Collective delivered a spread of snacks for the girls, a charcuterie board and a lemon cake (the flavor we had at our wedding) one afternoon. We felt so taken care of and it made for some memories we will never forget. 
A little photo diary of our stay, I took a lot but it was so hard not to! Renting a house is so much more relaxing when kids are involved but especially with Wanderlust Luxury Rentals who takes it a step further with all the concierge services, highly recommend checking them out!