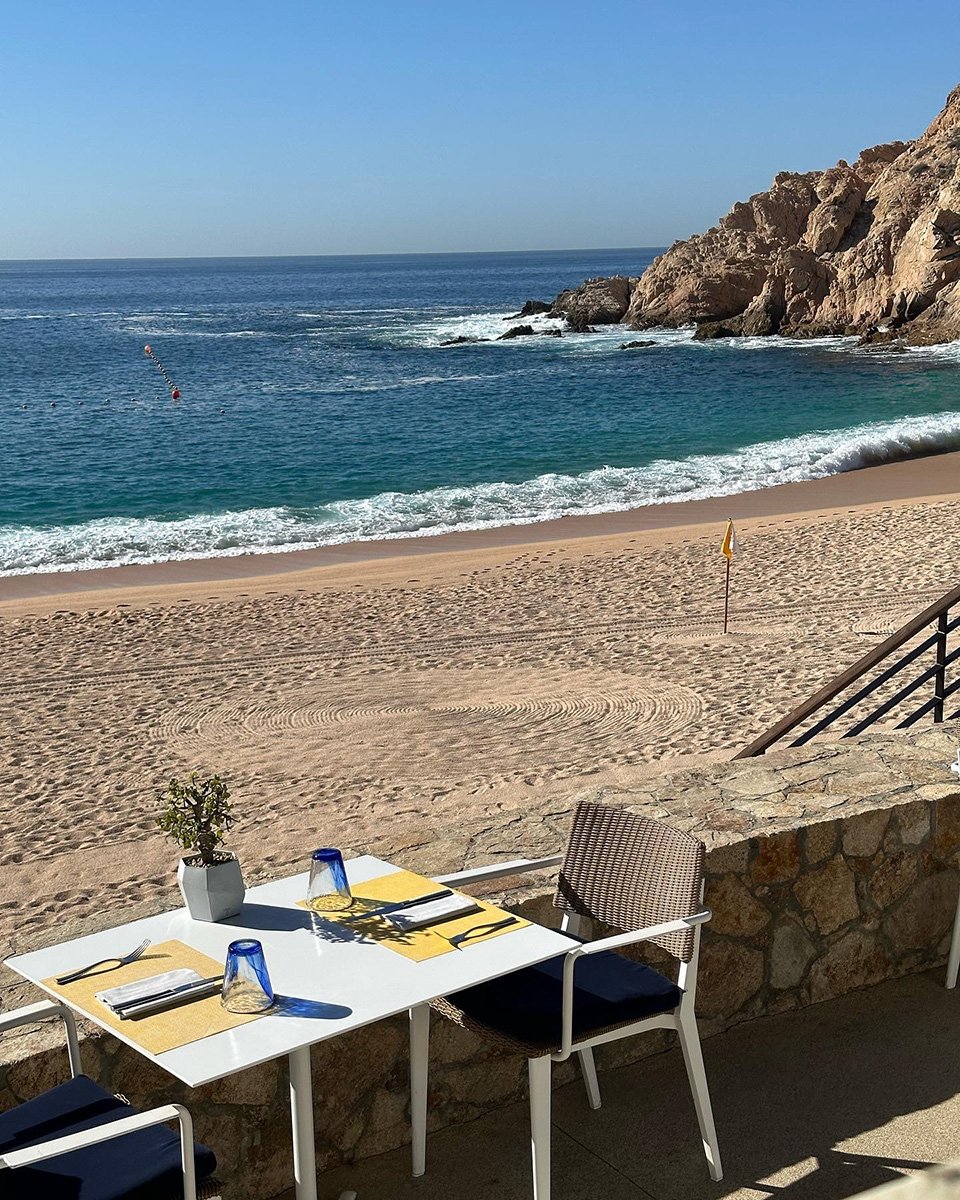 Our long weekend in Cabo was pure heaven, especially after all the gray gloomy weather we've been having in California. A handful of friends came as well to celebrate my birthday (cough, my 40th) and we just had SO much fun we all left saying we should make it an annual trip. It could not have been more perfect, feeling so grateful for the friends in my life who made it a weekend I'll always remember. 
We stayed at the best of the best Montage Los Cabos, which Todd and I had been to a few years back and fell in love with the bay it sits on—also incredible for snorkeling and swimming, hard to find along that coast! Just staying at the Montage down there was a gift in itself because it is pure luxury on all levels from the service and food to the incredible rooms and spa. We swam in the ocean and hung by the pool during the day, rode horses on the beach one morning and went out to some amazing  farm to table experiences in San Jose del Cabo—Acre, Tamarindos and Flora Farms. All were amazing with incredible food and so fun to experience… Acre has a very cool vibe while Tamarindos felt very authentic and had the prettiest grounds (go early to watch the sunset!). Flora Farms was one of our favorite meals and the most family friendly with fun shopping as well. It did feel a bit commercialized compared to the others but still such a fun scene and experience. We had a couple meals at Montage as well that were all amazing, lots to choose from on the property. 
After all my talk about packing after bite and bug repellent… I forgot it! Definitely don't forget to pack some. I ended up buying some at Flora Farms in the cutest little homemade beauty shop and it worked like a charm. I also packed both the black and white pair of these Doen shorts and they have been a favorite investment as of late. They were perfect over swimsuits and in the mornings for breakfast. I brought along two new suits from Anemos and really love the fit and feel of all their suits—the fabric is so soft and luxurious feeling—and lived in a baseball cap I had made for everyone and this Janessa Leone straw hat that packs so easily. Other favorite things I brought along… these chunky gold hoop earrings, a silky blue dress that felt like the perfect color for the scene and this PVC Khaite bag that was the perfect pop of color to go with my tan. 
Sitting in the fog now and thinking back to this weekend… it was heaven! For more links/images from our trip I made a Mexico highlight on my Instagram and linked everything I wore on LTK.