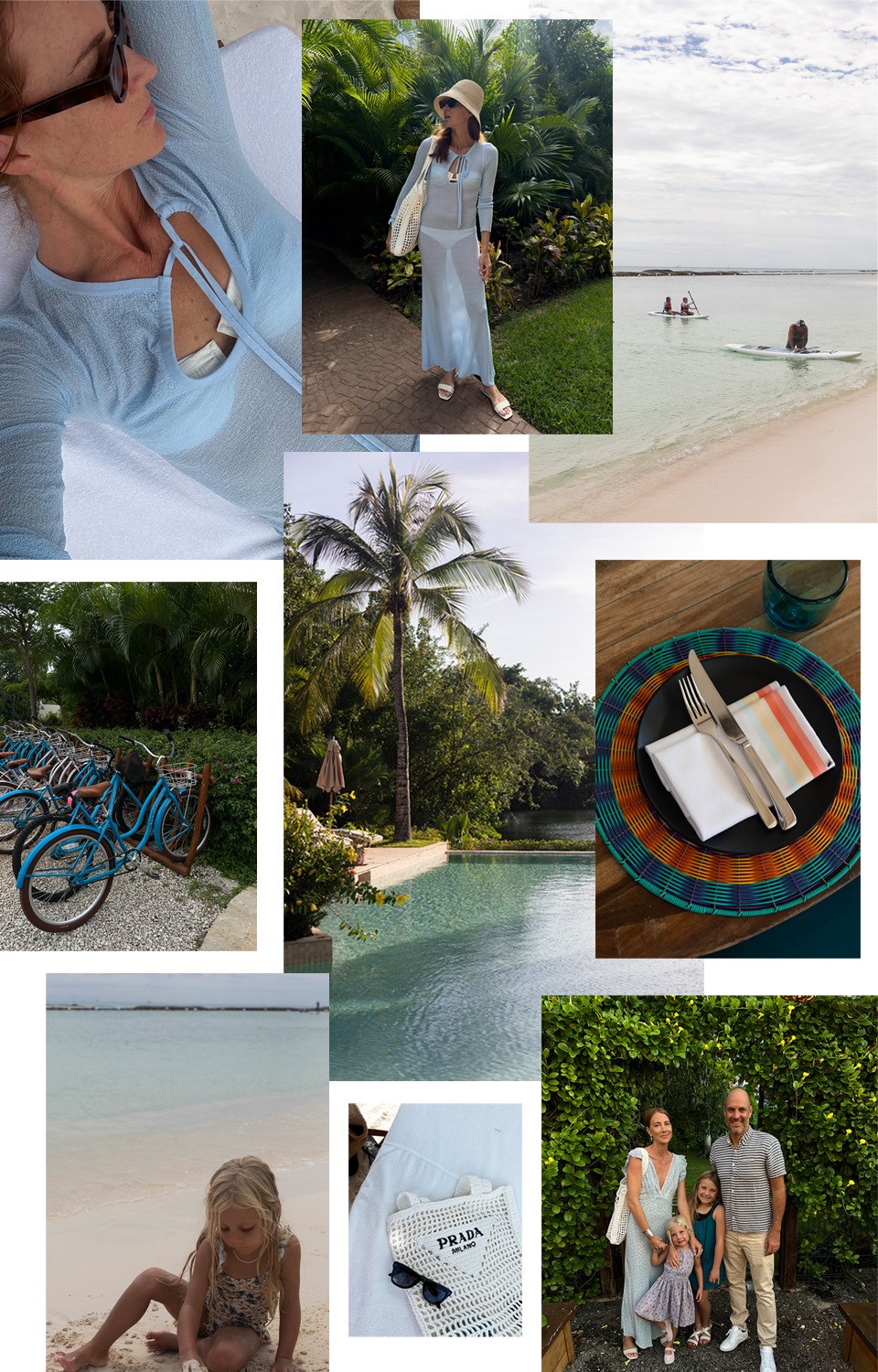 The Riviera Maya has long been on my wish list of travel destinations since both my sisters had gone years ago and gushed about the clear warm waters and white sand beaches. This was our first international trip as a family of four and Rosewood Mayakoba could not have been a more perfect place to make some long lasting memories.
The first thing I'll say about this spot is that it's beyond fun with the kids, equally fun I'm sure without but the special activities, service, kids club, beach and pool made it wildly special for the girls. They go the distance to accommodate your family with anything you need or want to do. We came back from the beach one day and they set up a scavenger hunt with an obstacle course in our room that was so well done Elin (who is now 8) was stumped a couple of times. Also just the fact that you can ride in a boat through the canals to your room was entertaining for the girls as well as spotting animals like monkeys, coatis and birds. They set up a movie night and babysitter in our room (complete with a teepee!) one night so Todd and I could attend one of their adult only dinners… which leads me to my next favorite thing about this resort—the food!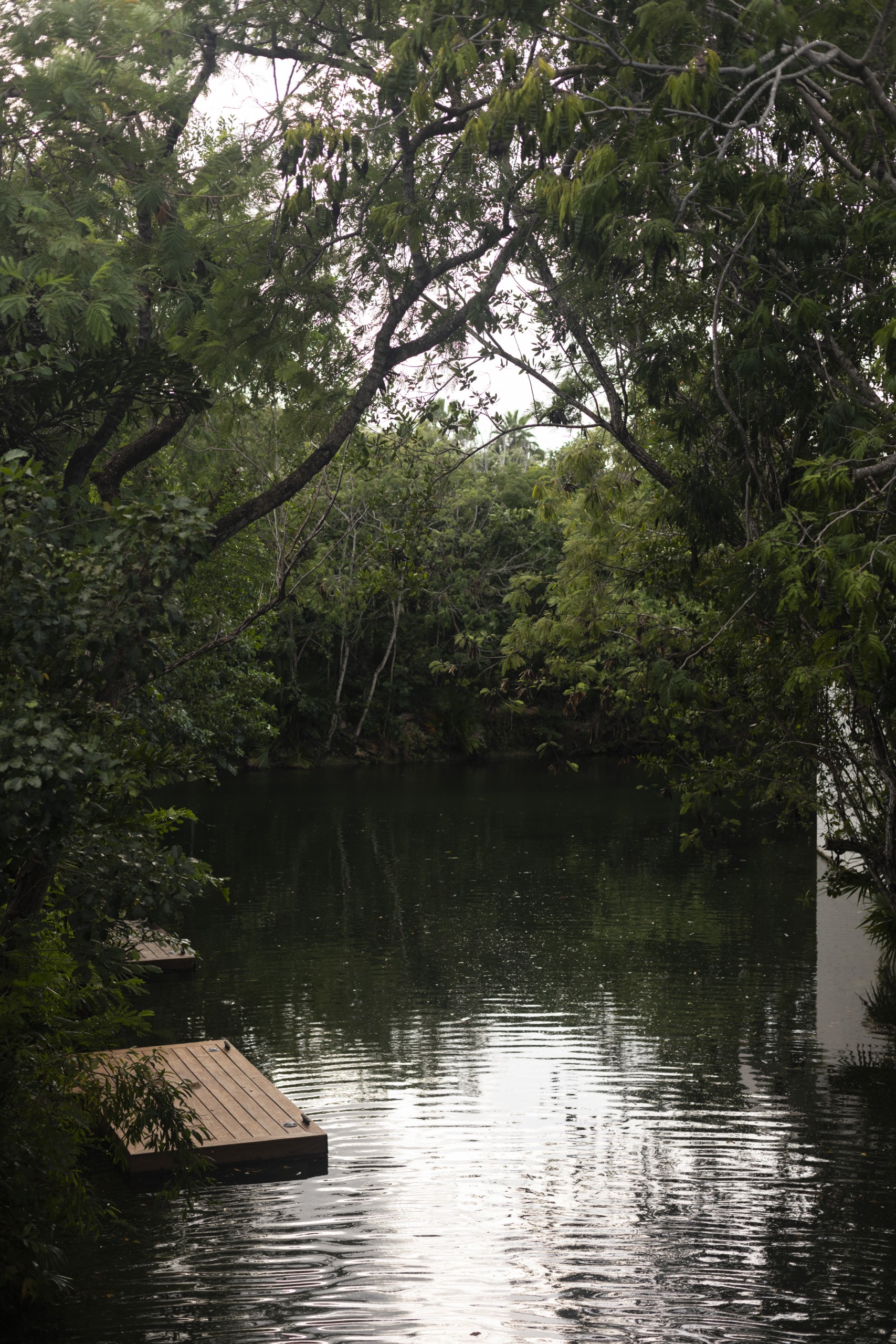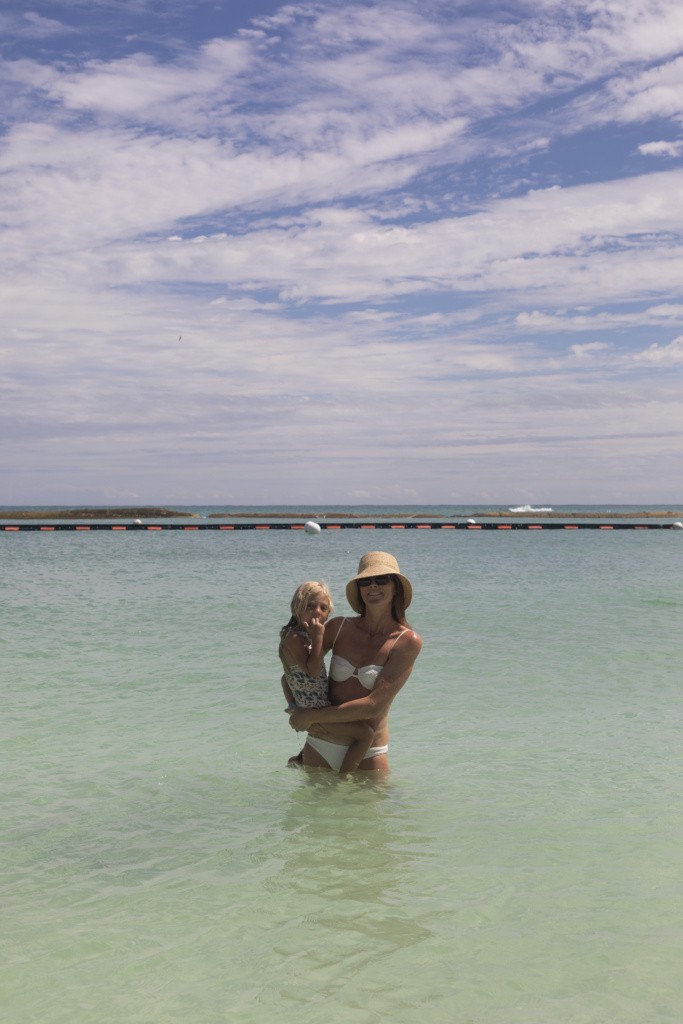 One of the things that Todd and I kept saying to each other during the trip was how amazing every meal was and how each one kept topping the last—even breakfast! With seven restaurants on the property I can easily say it was quite a culinary experience to boot. We did a cooking class for lunch one day with the girls in the prettiest open air kitchen/dining space—the girls even tried octopus!—and got to try a special communal dining experience at La Ceiba which they have only 2 nights a week. We made new friends, tried some amazing Mexican wines and listened to live music. I would highly recommend this because it truly was so fun to connect with both staff (they also dine with you!) and other guests. My next favorites overall was drinks at Zapote Bar (such a fun moody atmosphere and amazing cocktails—amazing music/DJ on Tuesdays) and lunch at La Fondita (most delicious tacos I think I've ever had). The one thing we didn't get to do that will be first on our list the next time is La Isla Secreta, a speakeasy on an island in the resort. 
Another special thing you can have arranged is dinner on the beach just for your family or group. We had the entire beach to ourselves, watched the sunset ate an amazing dinner and had a separate lounge and fire pit set up for dessert, which was brownie sundaes for the girls and churros with different dipping sauces. So surreal to be in that warm temperature at night on the beach, no sweater needed and listening to the waves.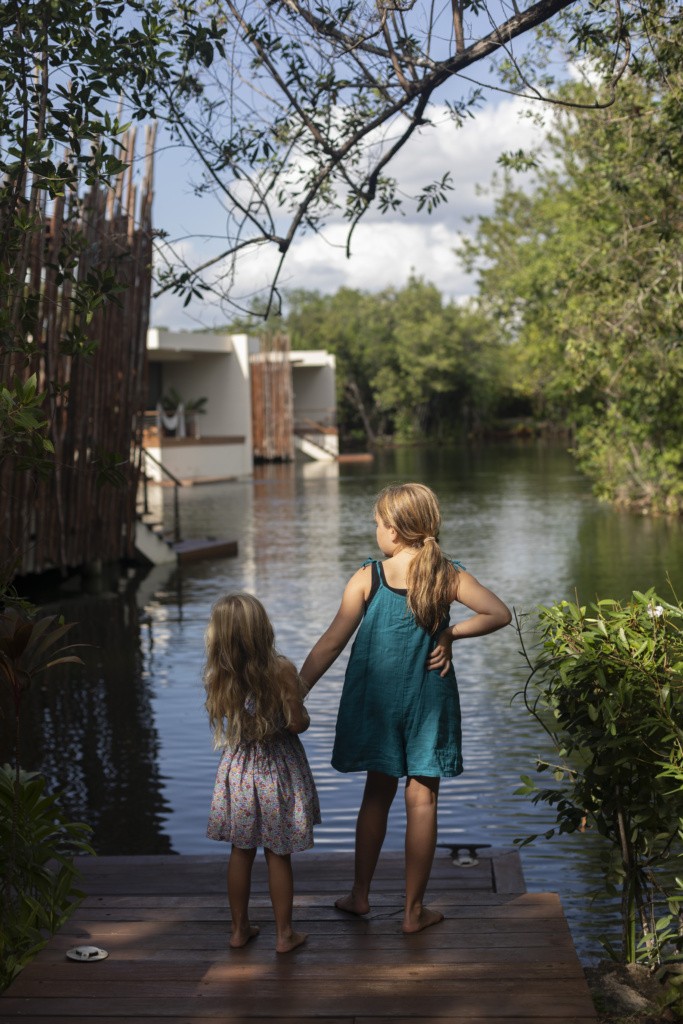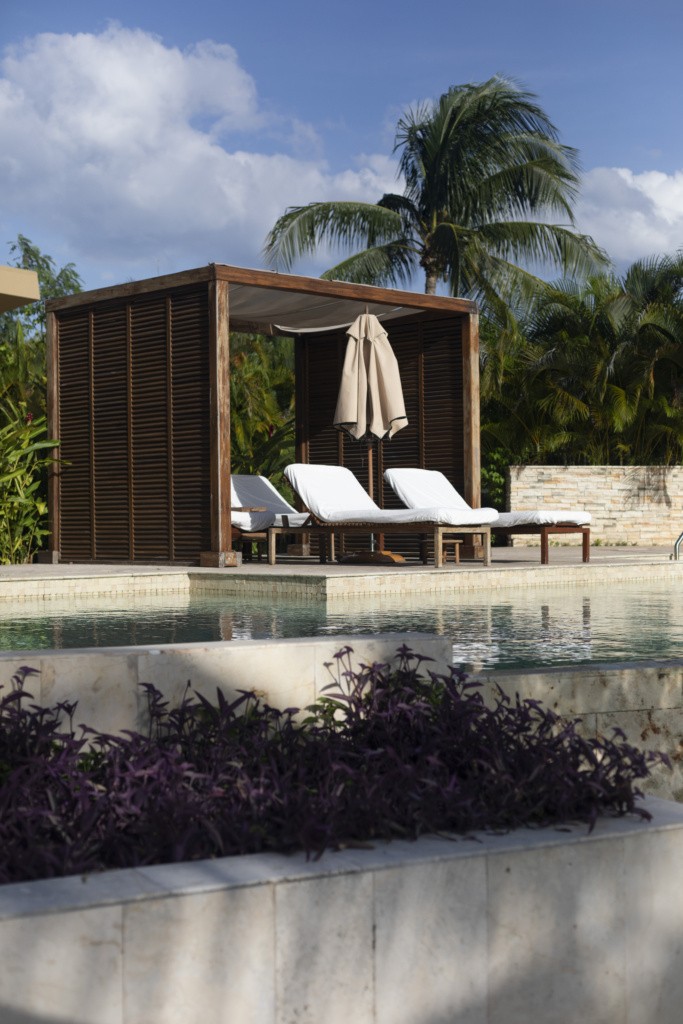 I snuck away to the spa which to no surprise was stunning and utterly lush and relaxing. I didn't have a chance to get a pedicure before leaving for our trip and it was out of necessity to visit the spa on our first day—I might make this a new thing because pedicures at resorts like this are always worth it. A private room, a warm blanket draped over my lap and a lavender pillow over my eyes… I completely fell asleep and felt so relaxed going into our vacation. Another day I tried a traditional Mayan sweat lodge led by a shamen who guides you through a journey of rebirth and renewal—something I've never tried before. Afterwards I felt like I had a more clear mind, my skin felt amazing from the heat (they bring in hot stones) and mentally just a bit calmer.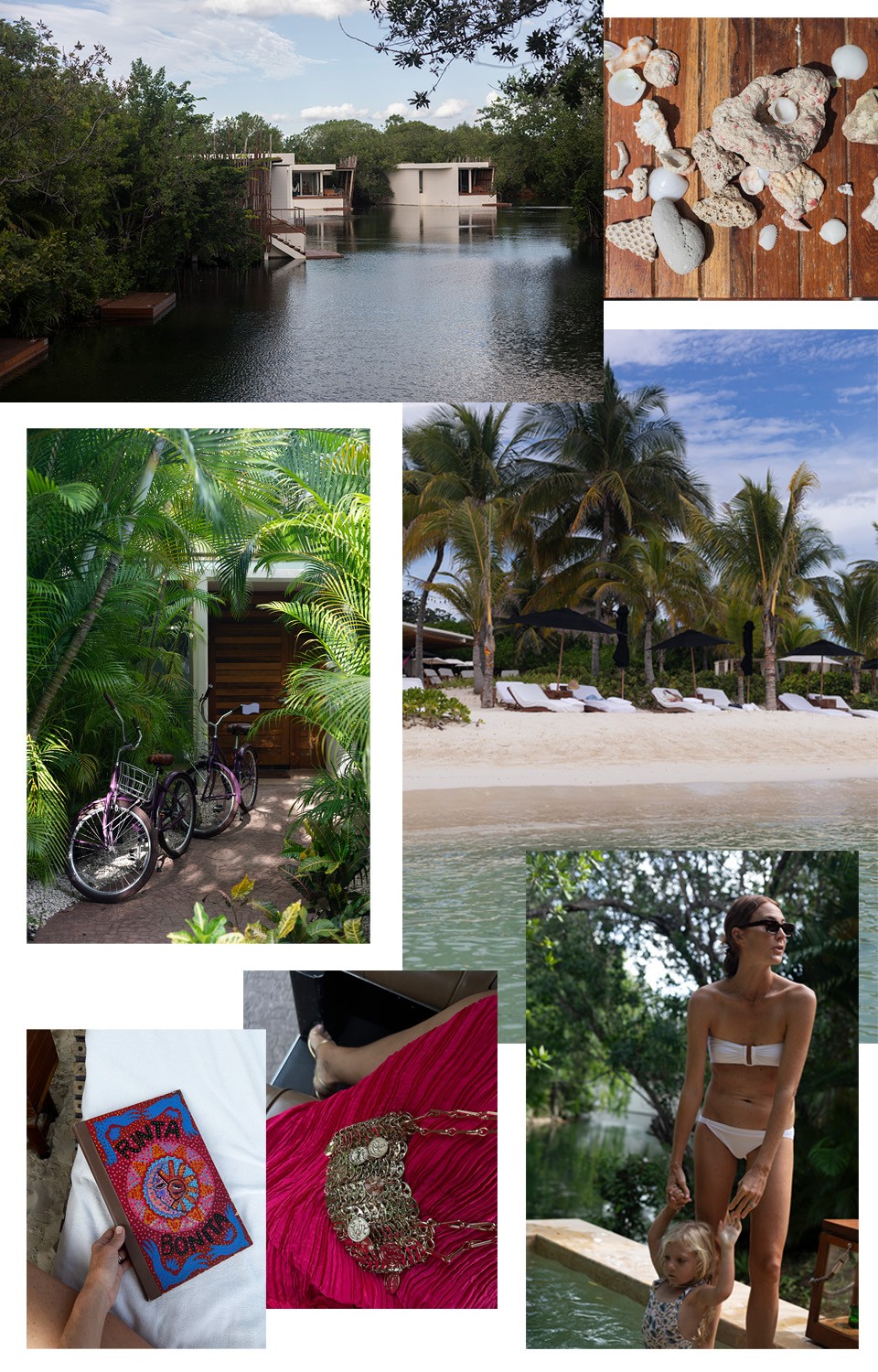 This was one of those vacations for the books that we'll always remember and so special that all of us want to make it a tradition and come every year. October felt like the perfect little window to getaway and the weather was perfection. Until next Mayakoba! 
This was a hosted press visit, a special thank you to Rosewood Mayakoba for hosting us!