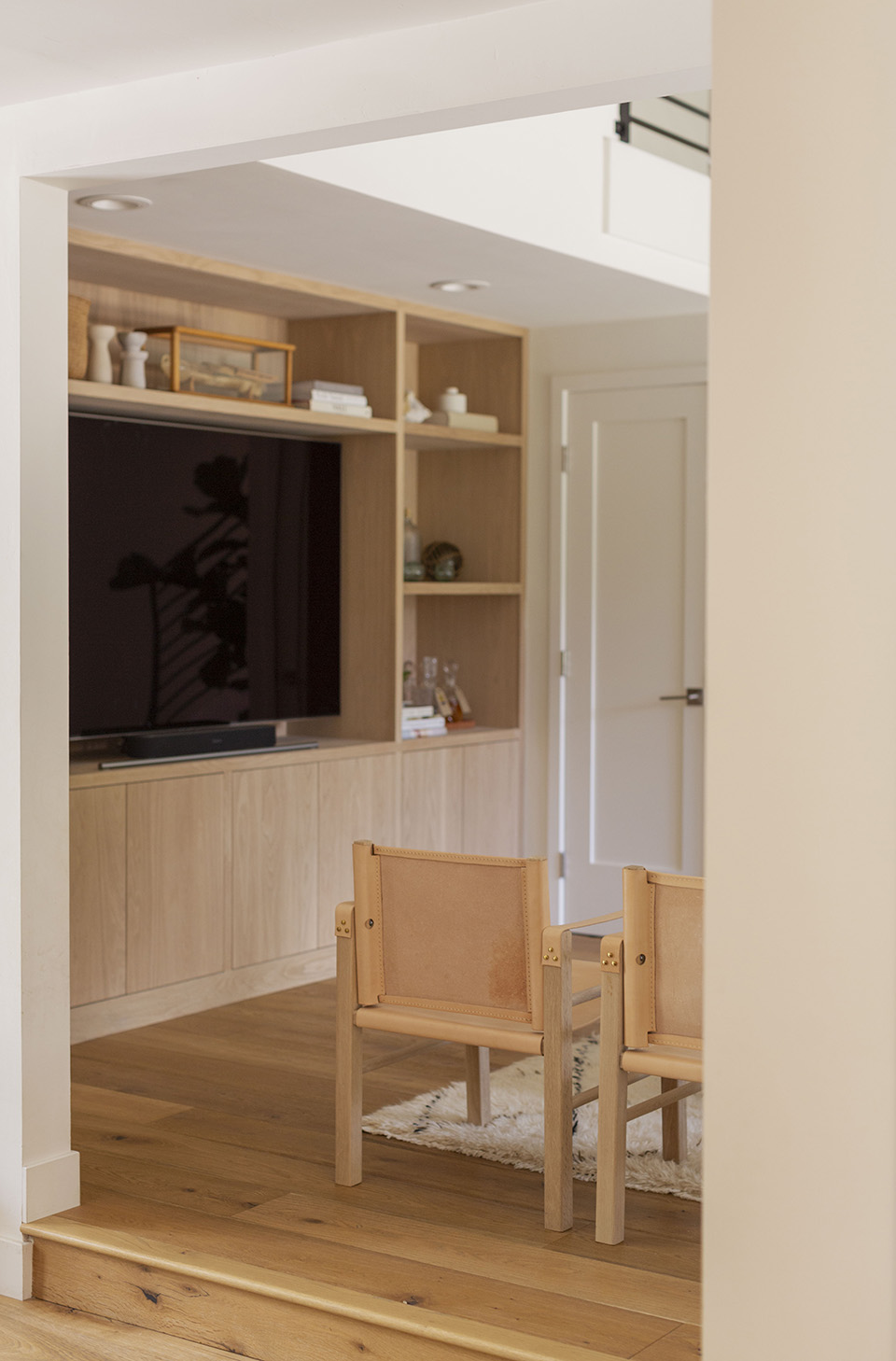 The first time I stepped foot in our home, pre remodel, this was the room that I felt had the most potential. Originally it had a hideous red railing and funky tile floors but the high wood ceilings immediately stole my heart. We knew it would be a space we'd spend a ton of time in and once it was transformed with white oak floors and a new black iron railing it became ten times better. But not until recently when we got to phase two of transforming the space—building out a wall of shelves and a spot for our TV and bringing in lighter furniture—has it felt complete. I walk into the room now and it feels so good and so inviting aesthetically and functionally, exactly what I dreamed of. Here are all the details of the space.
Sixpenny Couch
We have been on the search for the perfect sectional couch for this space and when I came across the Sixpenny Neva Chaise Sectional I knew it fit all the criteria we were looking for. The fact that the chaise piece can be moved to the right or left is huge! Especially because we weren't exactly sure which side would look or work the best in the room—you'd be surprised how the flow of a space can completely change just by moving that piece. With this couch the room feels much cozier (comfort level is beyond!), lighter and brighter since our previous one was a dark blue, more open and overall just more polished. The linen we chose was the light weight linen in Waterlily and we couldn't be happier as it's super soft, luxurious feeling and the best white.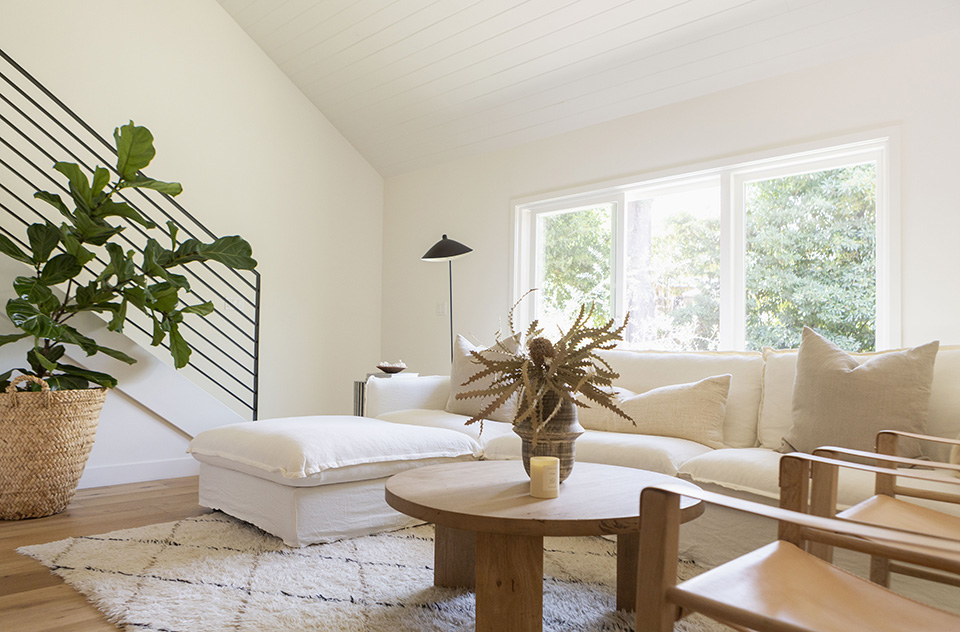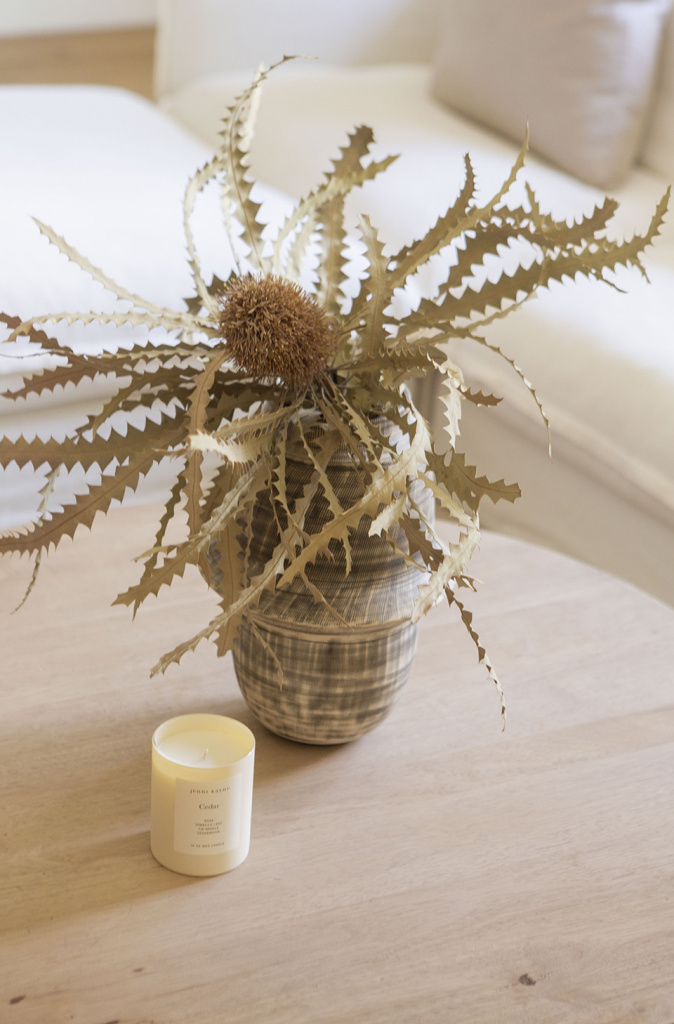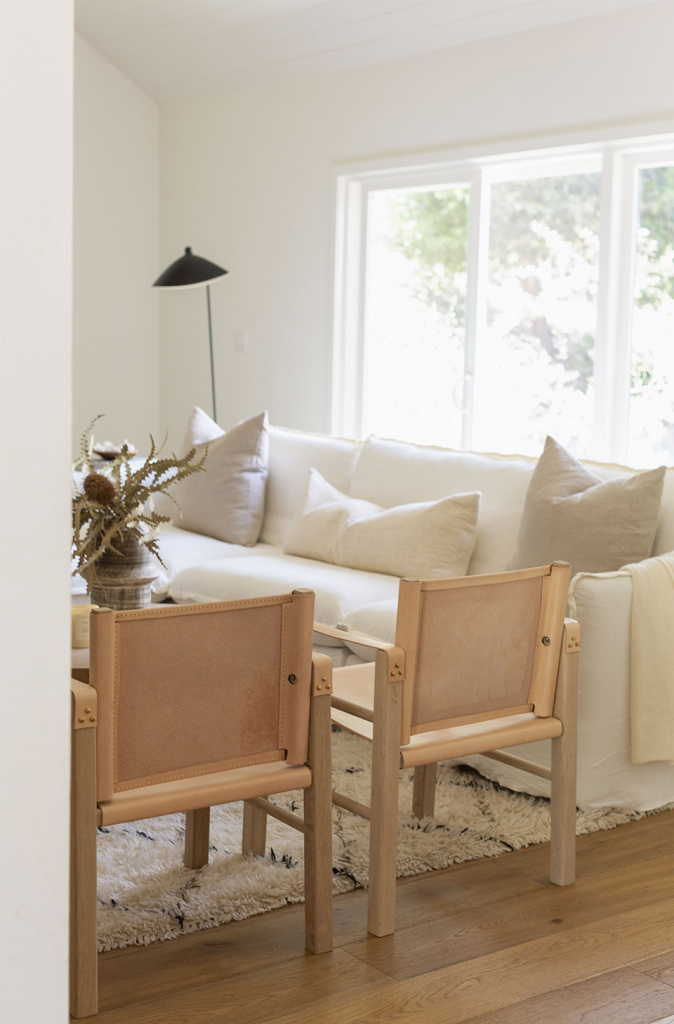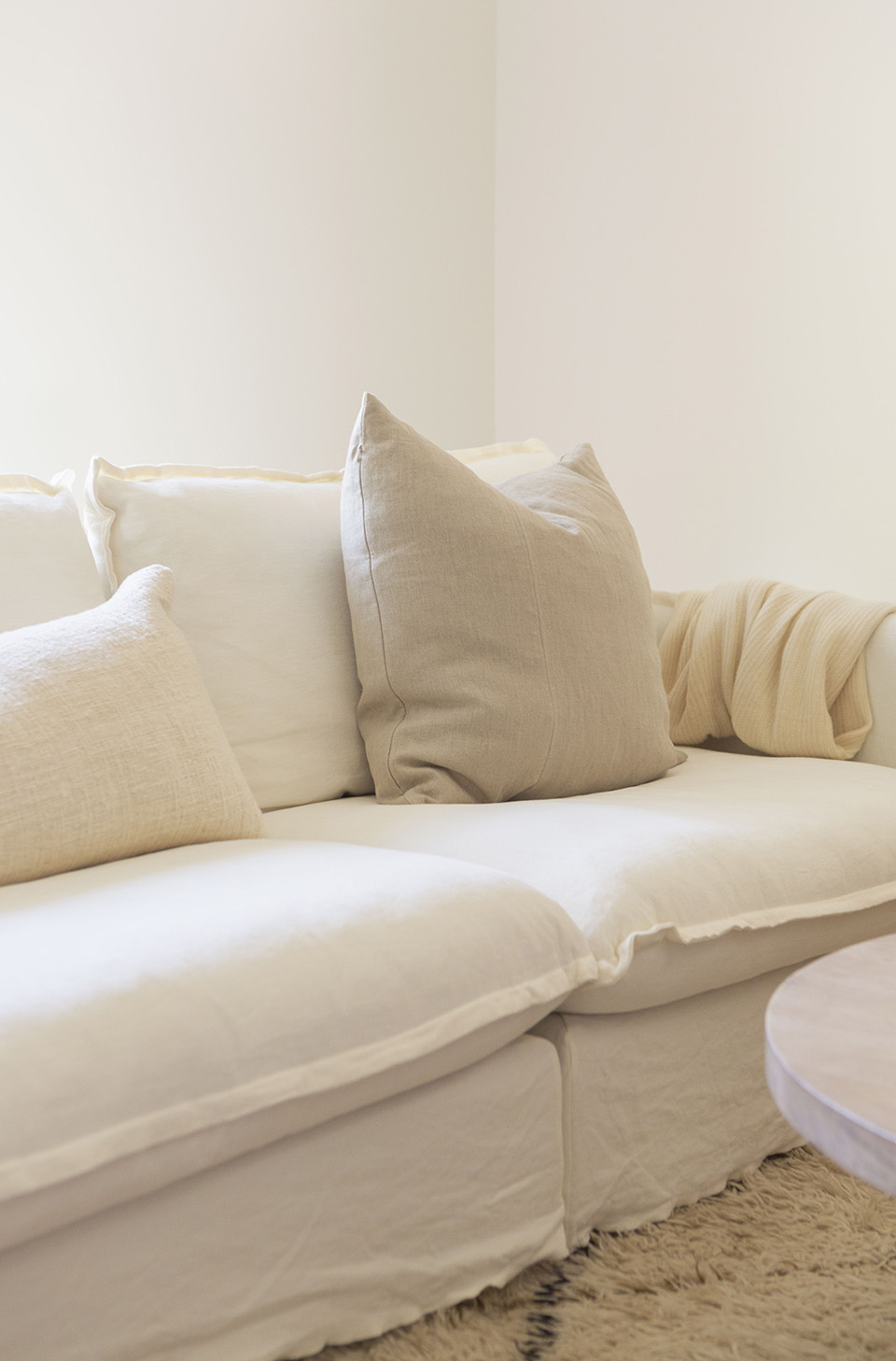 Custom Shelving
We talked about doing a shelving/media wall since we moved in to make the room feel more polished and to provide more storage and I'm so glad we finally did it. We went with a white oak and designed it so the cabinet doors pop-out instead of having hardware on the outside, which I think gives it a slightly modern yet timeless look. Besides framing our TV I love that there's a place to put family photos and collected items that all tell a story. 
Jenni Kayne Safari Chairs
I made a bazillion mood boards over the years for this room and I always came back to leather accent chairs. But so many felt too big or too dark and then I found the Jenni Kayne Safari Chairs and knew they would be perfect for the room. The light tan against the white oak shelving looks better than I ever imagined it would be and the safari style is undeniably timeless. 
Shop the room and other similar finds: