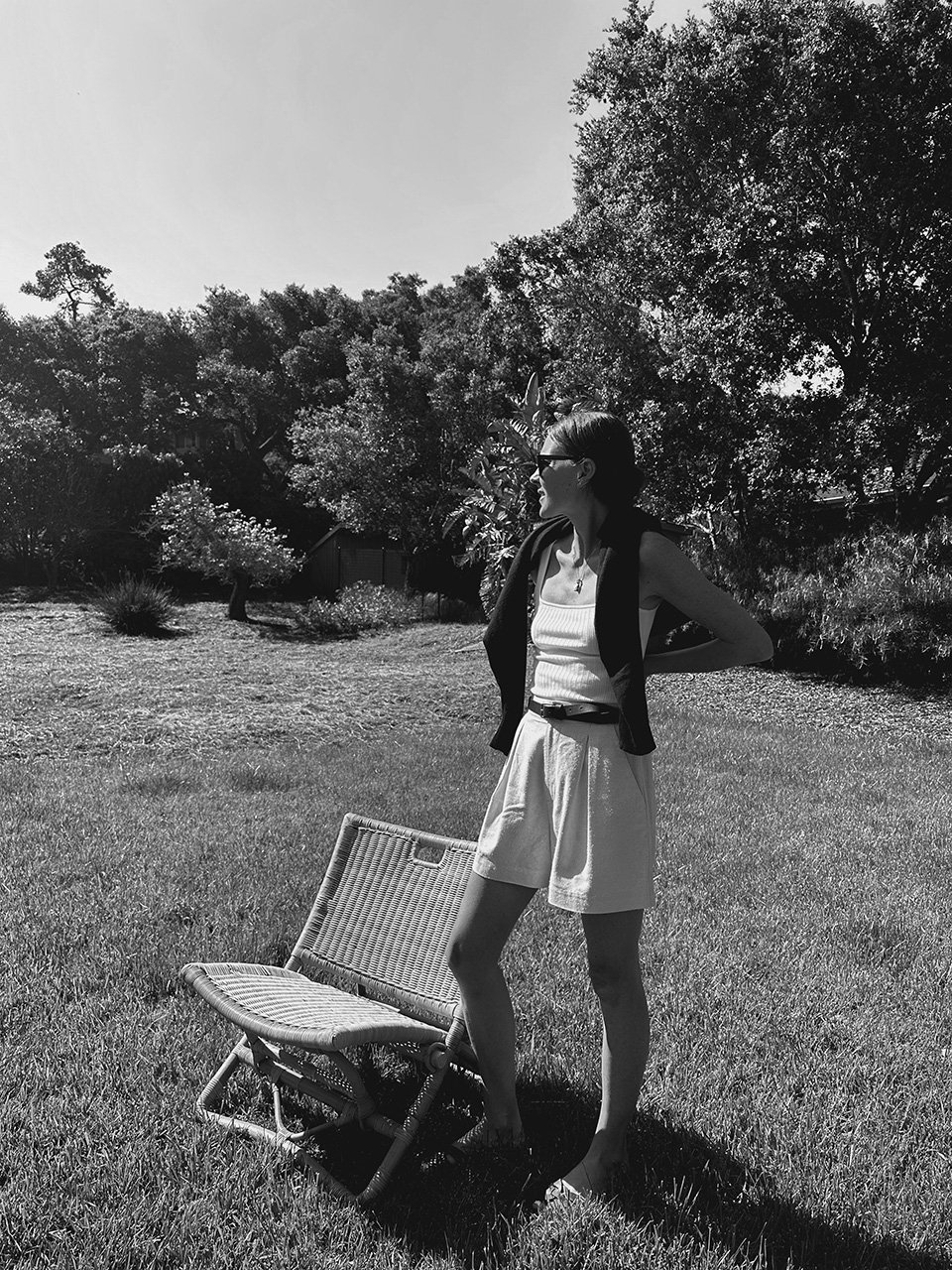 Last weekend we had perfectly warm and sunny Spring days that took us from the beach to our backyard to running in the sprinklers. It felt like we officially crossed over into that Spring/Summer mode. Our backyard is terraced so during the rainy months we hardly stepped foot on our lawn that was a muddy, stairs-washed-out kind of overgrown mess. And poor Todd our main backyard maintenance man was out of commission with a broken arm so things are still getting put back together tbh. But things are starting to feel more cleaned up and we brought out some favorite chairs, barbecued and it just felt so so good to be in our backyard again. Slowly making a few additions this year, extra excited about some new outdoor furniture that's coming our way, and plotting some new planted areas. 
Between the backyard hangs and beach outings in some hot heat, I found myself digging through my wardrobe for those long lost shorts and in turns also shopping for shorts so I figured I'd round up some favorites I came across, including these pleated shorts that I picked up at Jenni Kayne (I have a code for you — Samantha15). Running around with the girls, sitting on the grass and trips to the beach reminded me how essential a good pair of shorts really are. I'm a little bit of a princess and the pea when it comes to denim cut-offs (not too short, not too long is my happy place) and still absolutely love this pair. I also wore an older pair of Sezane cuffed ecru denim shorts that go so well with a button-down shirt and belt, something about the cuff feels a tad more polished. At the top of my shorts wishlist (and currently in my cart) this cotton twill pair that I could see over a bathing suit or paired with a knit. I just love the shape that feels special. 
My favorite pairing with a great pair of shorts has been (and still is) an elevated sandal like the YSL Tribute slide or ankle strap version (my personal favorite with a short). The Row also makes a few styles this season that would be so good with a pleated short… this simple white slide and bow slingback. 
So excited for more loungy backyard days these coming months…