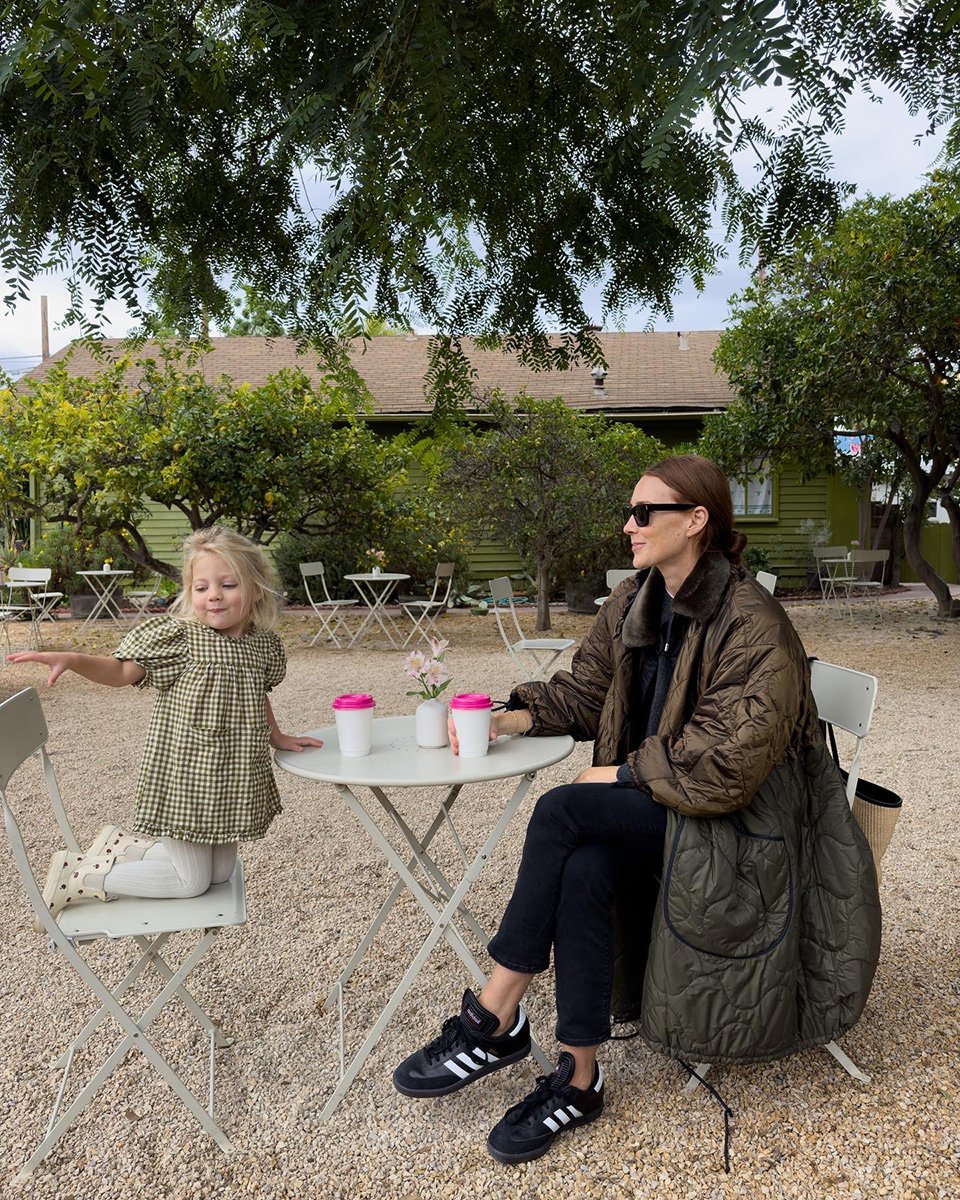 We had so much fun in the rain over the weekend and it really got us into Holiday mode. We watched a few holidays movies, got Santa cookies from Andersens, the sweetest danish bakery in town, and shopped for Christmas ornaments at our favorite Lewis & Clark. If I'm being honest, October and November felt chaotic between work and Lila being home every other week with a cold, so this past week I felt like I could breath for the first time in a long time. And it felt so good! Just that sigh of relief I was waiting for and now all I want to do is soak in this last part of the year with Todd and the girls. 
Highlights as of late… my Marfa Stance coat arrived and it felt like Christmas morning when I saw the box! I'm wearing an xs, but I ordered it after hosting one of their trunk shows in town and was able to try on all the styles… which was amazing but also so hard to choose because they are all so good and the options are endless with the removable collars. The Parachute bomber is next on my wish list, wearing the Parachute Parka in Bronze/Dark Olive with an olive Shearling Collar.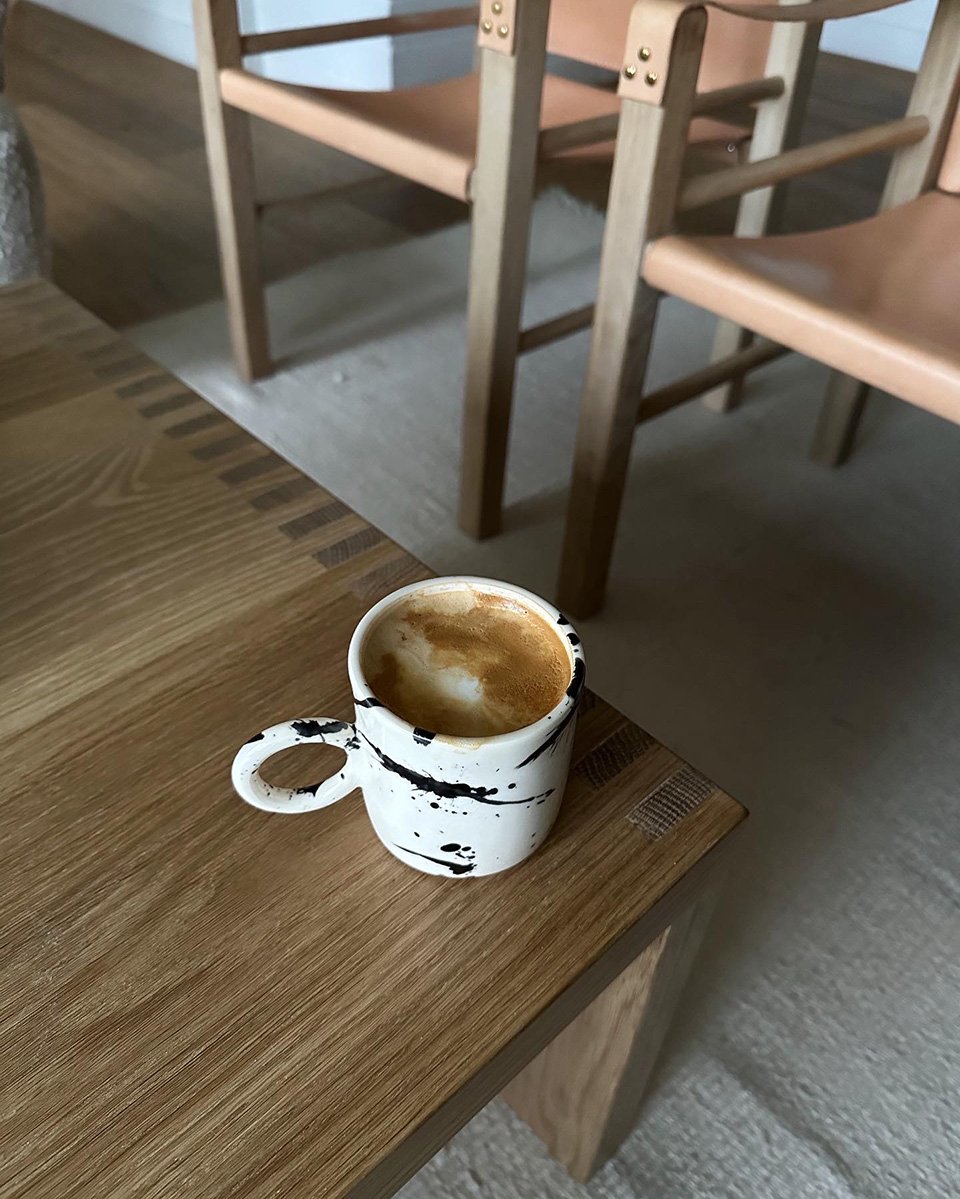 Trying my best to give up coffee, hardest time of the year to do… BUT I got some insight from some blood tests into a few health issues (hair loss, you guys know I've been struggling) and part of my protocol is to give up caffeine… more on that in another post but gosh it's hard! On the flip side, excited to get my health back on track. On a lighter note, we just restocked these popular spatter mugs over on Wrel—they will go fast so grab a set before they're gone!
Hope you all are healthy and happy… xx Sam