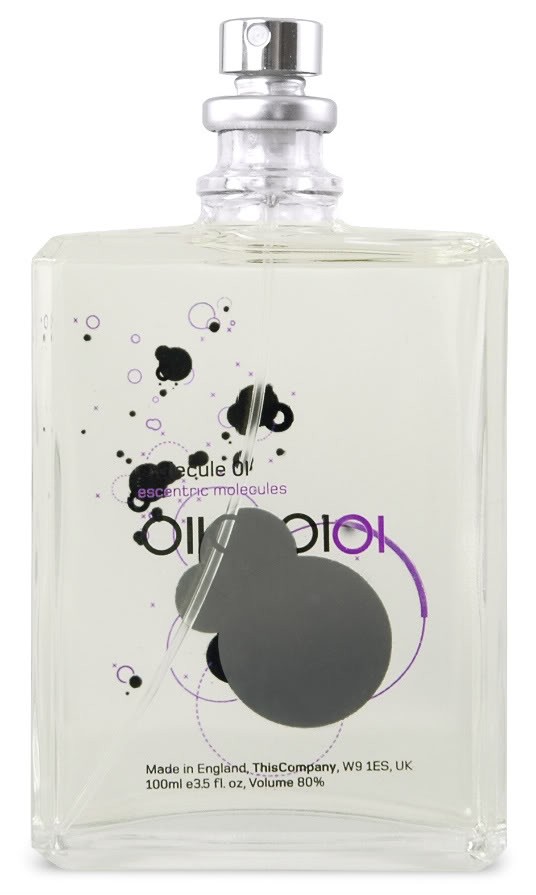 A friend recently turned me on to this scent,
Molecule 01
, which should have fine print on the back that says "
wear with caution,
" as it will literally turn heads. It's subtle, mysterious undertones are made from an aroma-chemical that has a pheromone-like affect that may sometimes be unnoticeable to the person wearing it—or spell-casting on the people around them. Never to be referred to as a perfume, this love potion (or aura as it's properly categorized as) is anything but overbearing like some migraine-causing fragrances are. Produced in England, the first bottles of Molecule 01 flew off the shelves at Harvey Nichols and racked up a 600 person waiting list when it was sold out. And did I mention, Kate Moss wears this scent? Enough said.