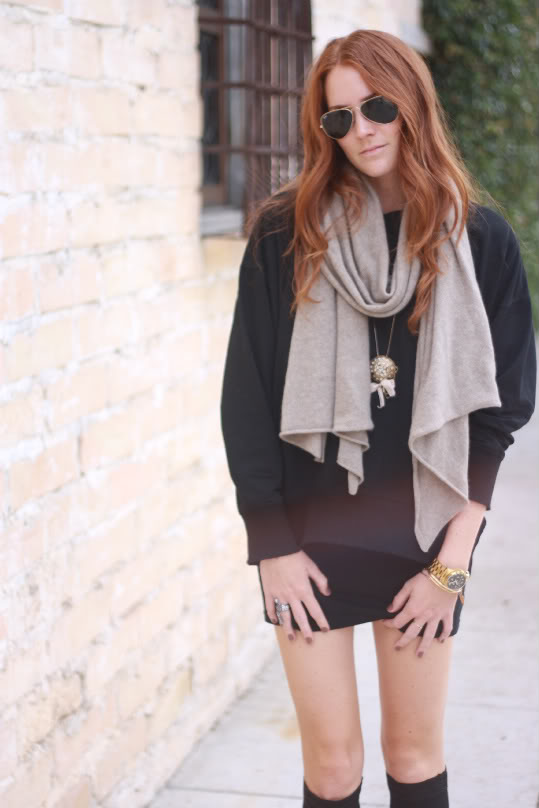 [
Cynthia Rowley
Tights, Jeffrey Campbell Boots, American Apparel Dress, Forever 21 Sweater, Autumn Cashmere Wrap, Forever 21 Ring, Chanel Khaki Rose nail color, Michael Kors Watch, Vintage Bracelets,
Could I Have That Necklace
]
Fall days have me pacing my closet every morning in hopes of choosing an outfit that can handle the cold mornings, hot afternoons, and bone chilling nights. Layering seems to be the only answer to my constant back-and-forth temp, so my knee-high socks and slouchy sweaters have been getting lots of play. I love my browns and blacks (see inspiration here) so I mixed my favorite boots with some new and old black pieces.