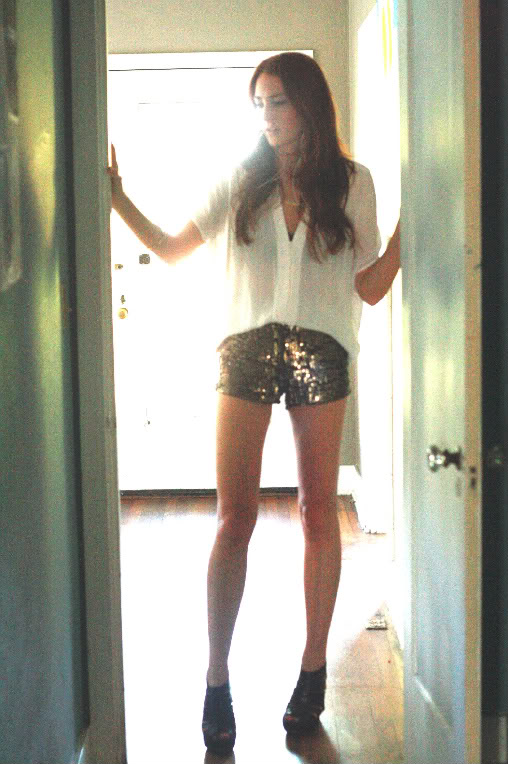 [ Ash Cutout Platforms, Topshop Sequin Shorts, Vince Top,
Sirenetta Feather Earrings
, Vintage Gold Bangle, Jennifer Fisher Necklace ]
The unexpected high temperatures yesterday called for an emergency costume change since I was wearing pants and a sweater. I put on these fun sequin shorts and a loose, airy, sheer top to meet some friends for a drink. Sadly the warm day quickly vanished as soon as the sun went down and I couldn't wait to put that sweater back on. However, my fancy white feather earrings stayed on. Check out more designs by Sirenetta Jewelry here!