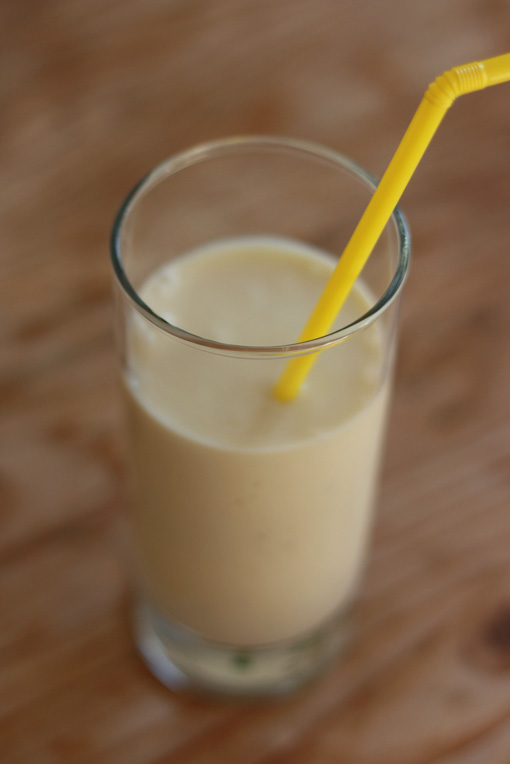 Hot Summer days are here (yipee!), which means time to find little ways of staying refreshed and cool. Enter the Banana Pineapple Smoothie. Like most of my favorite recipes, this one is quick and easy—less time in a hot house is what I'm all about when the weather reaches high 80s. Slightly adapted from a recipe found in a cookbook the beau gave me for my birthday (Breakfast Lunch Tea, from Rose Bakery in Paris, seen
here
), it only asks for five simple ingredients—yogurt, honey, bananas, ice and pineapple juice, which I used instead of apple juice. Notes: Blend, sip, and cool off.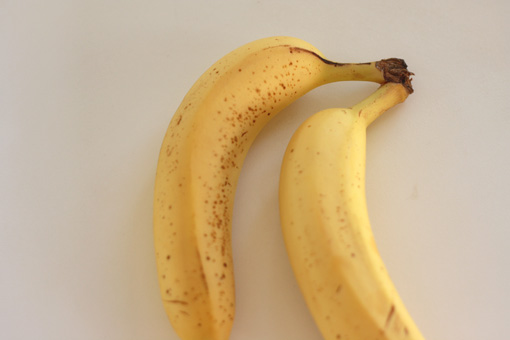 B-A-N-A-N-A-S!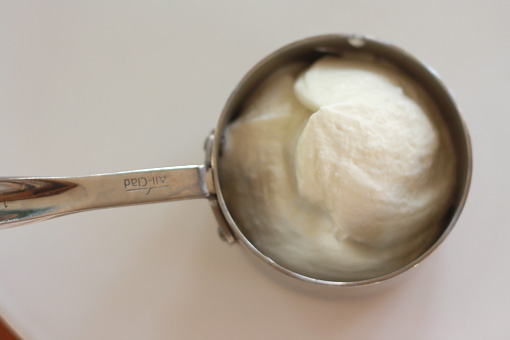 I used Greek Yogurt for a thicker consistency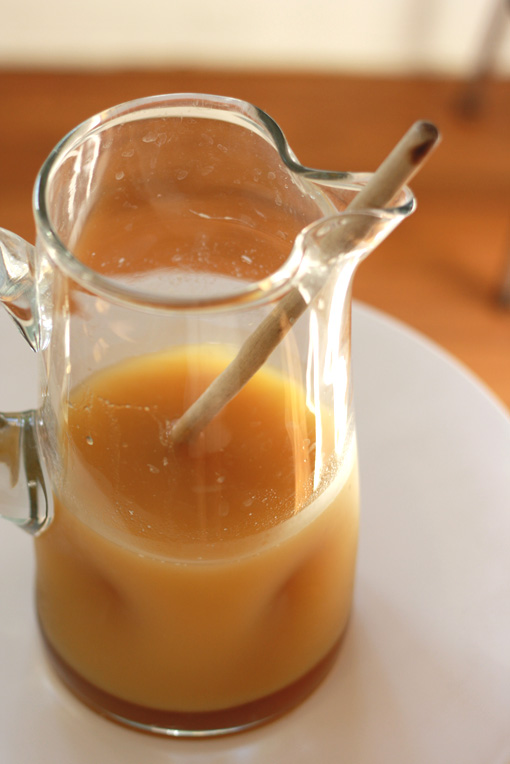 Pineapple juice from a frozen can—it's actually really good!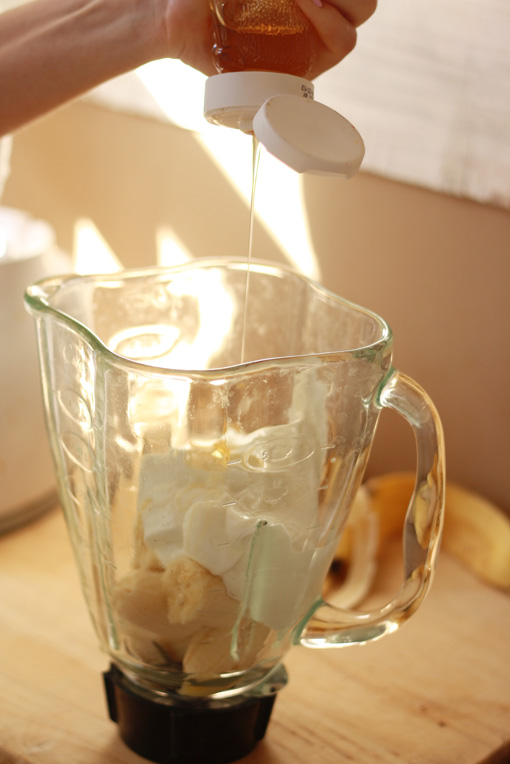 Last but not least, honey for a little sweetness. I used about 1 tablespoon.
The end result, which requires an umbrella, bikini and magazines.