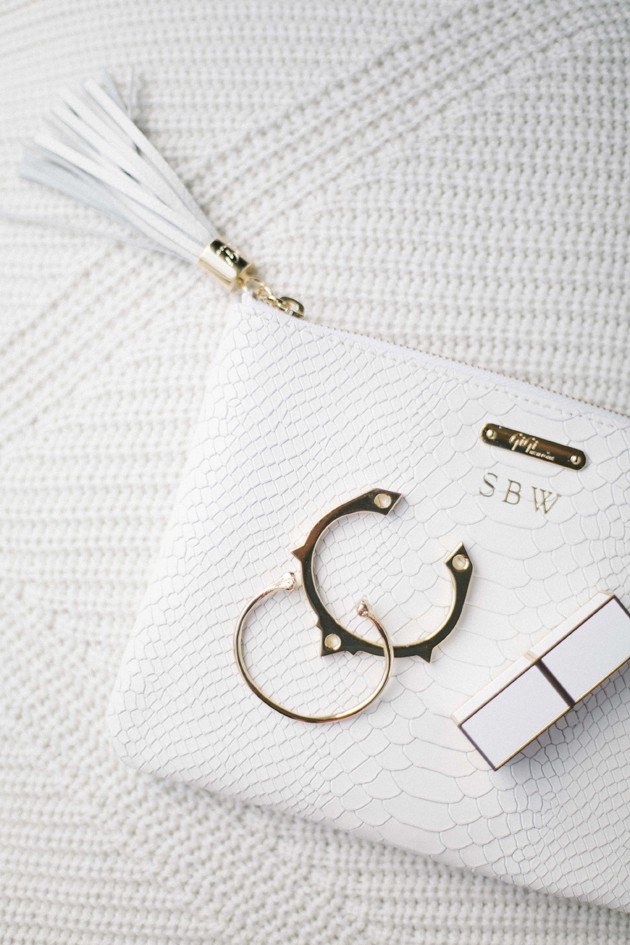 There's nothing sweeter than receiving a gift that is personalized with your initials on it. It's a thoughtful gesture that takes some planning ahead but is totally worth that extra special effort. I'm a huge fan of Gigi New York's leather pouches because they're incredibly convenient for everyday use and traveling. I love putting my essentials in one and easily switching out handbags without loosing track of anything since its all in a trusty pouch—get it, the All In One bag! But what I love the most about them is that all the bags can be personalized with initials in three different font sizes and a choice of gold, silver or blind embossing (you can read more about the process here).
Since this is such a perfect holiday gift I wanted to share it with all of you as part of the Give & Get holiday series. Be sure to enter below for the chance to win two personalized All In One bags, one for you and one to give away to a friend. You'll be able to pick the initials you want embossed—ho ho ho!
Pictured: Gigi New York All In One Bag in white with gold embossed initials, Jennifer Fisher Gold War Cuff and Mini Bone Cuff, Tom Ford lipstick.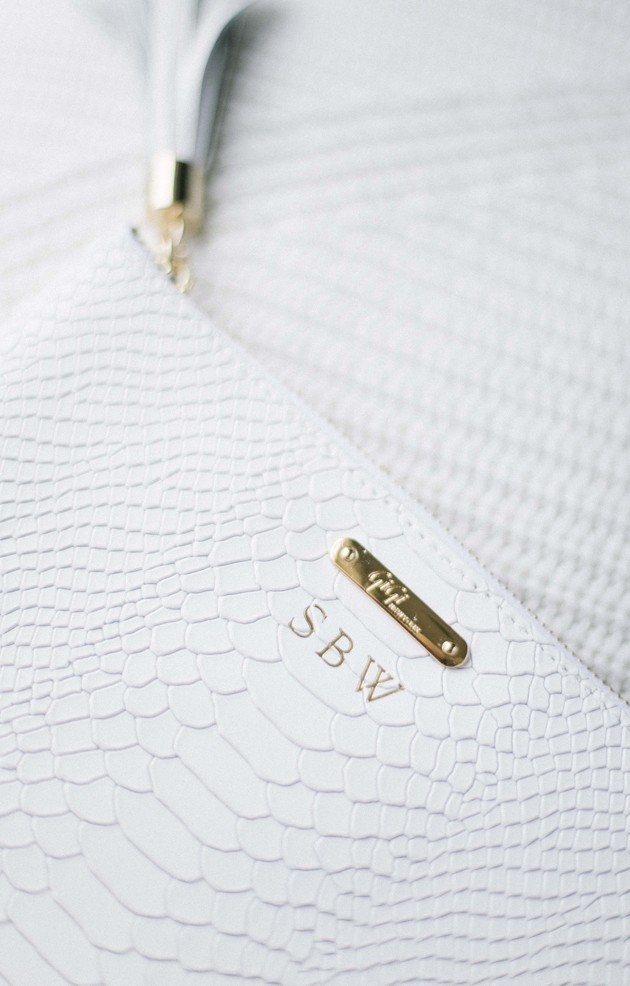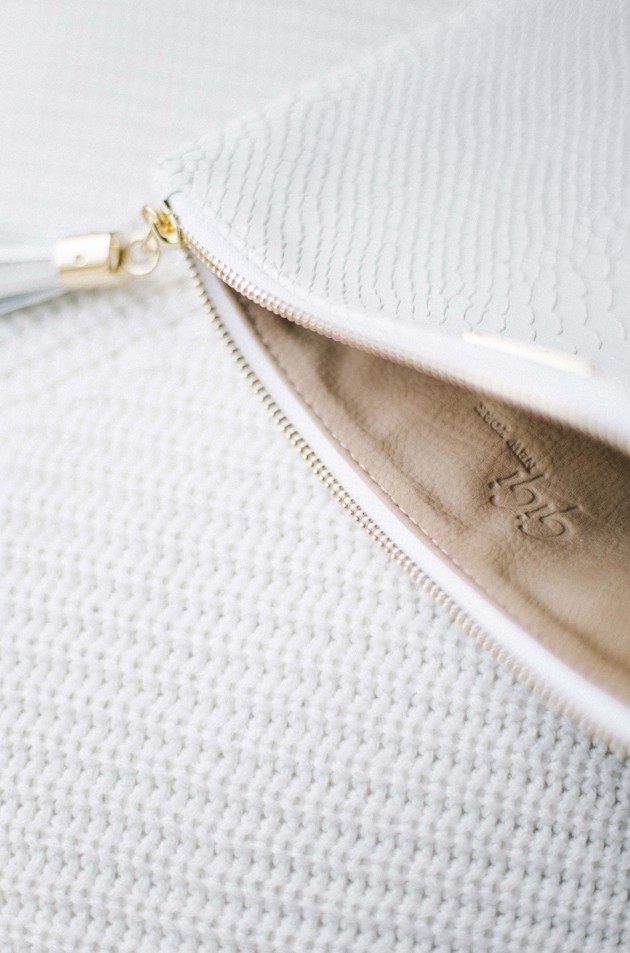 images by Arna Bee