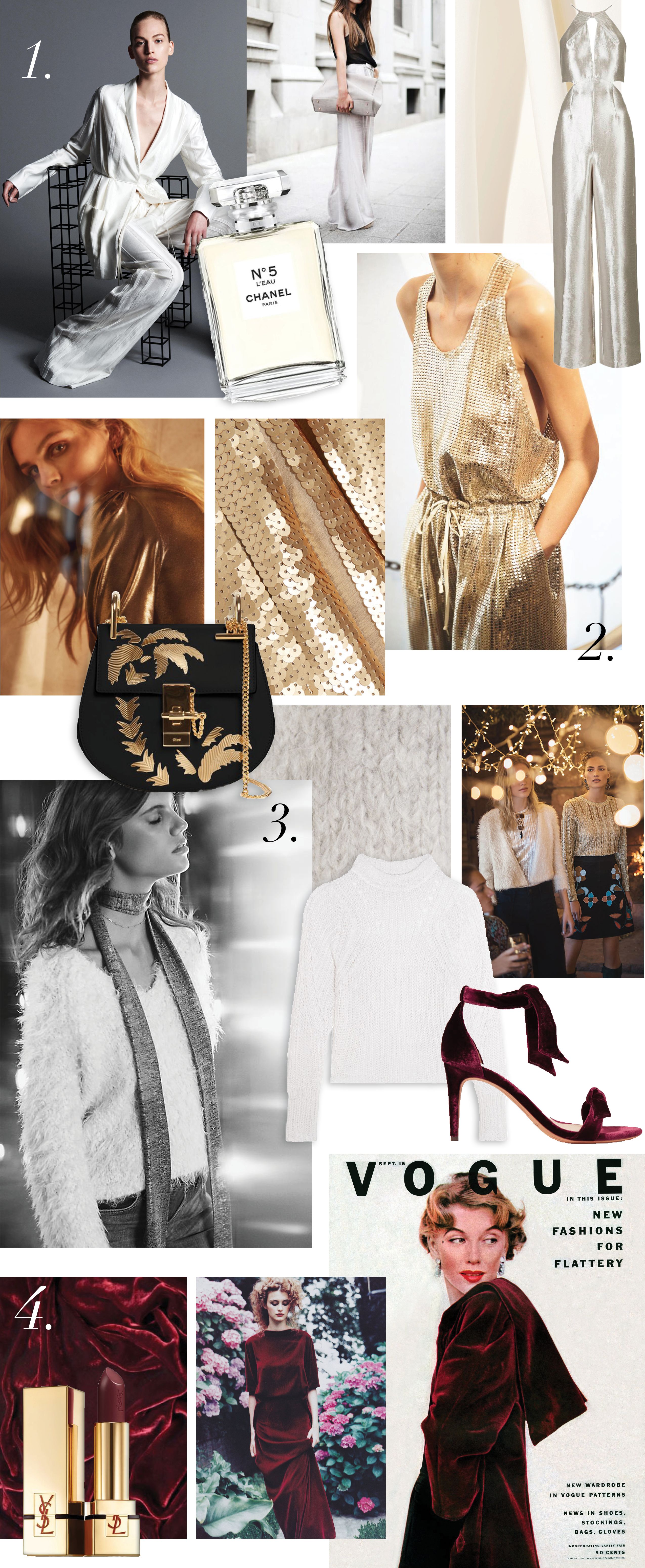 I've always found New Years Eve to be one of the most fun holidays to dress up for. Whether you're going to a simple dinner party, at the swankiest of clubs or roughing it in snow capped mountains somewhere, a touch of sparkle and glamour is always welcome. Here are four trends I'm leaning towards to celebrate the ending of a good year and the start of an even better one. 
Fresh Year in Fresh White
Champagne for Everyone
Cozy Past Midnight in Knits
Embracing in Red Velvet 
The New Year's Shop:

Photo inspiration for the New Year's Eve look found here, here, and here.