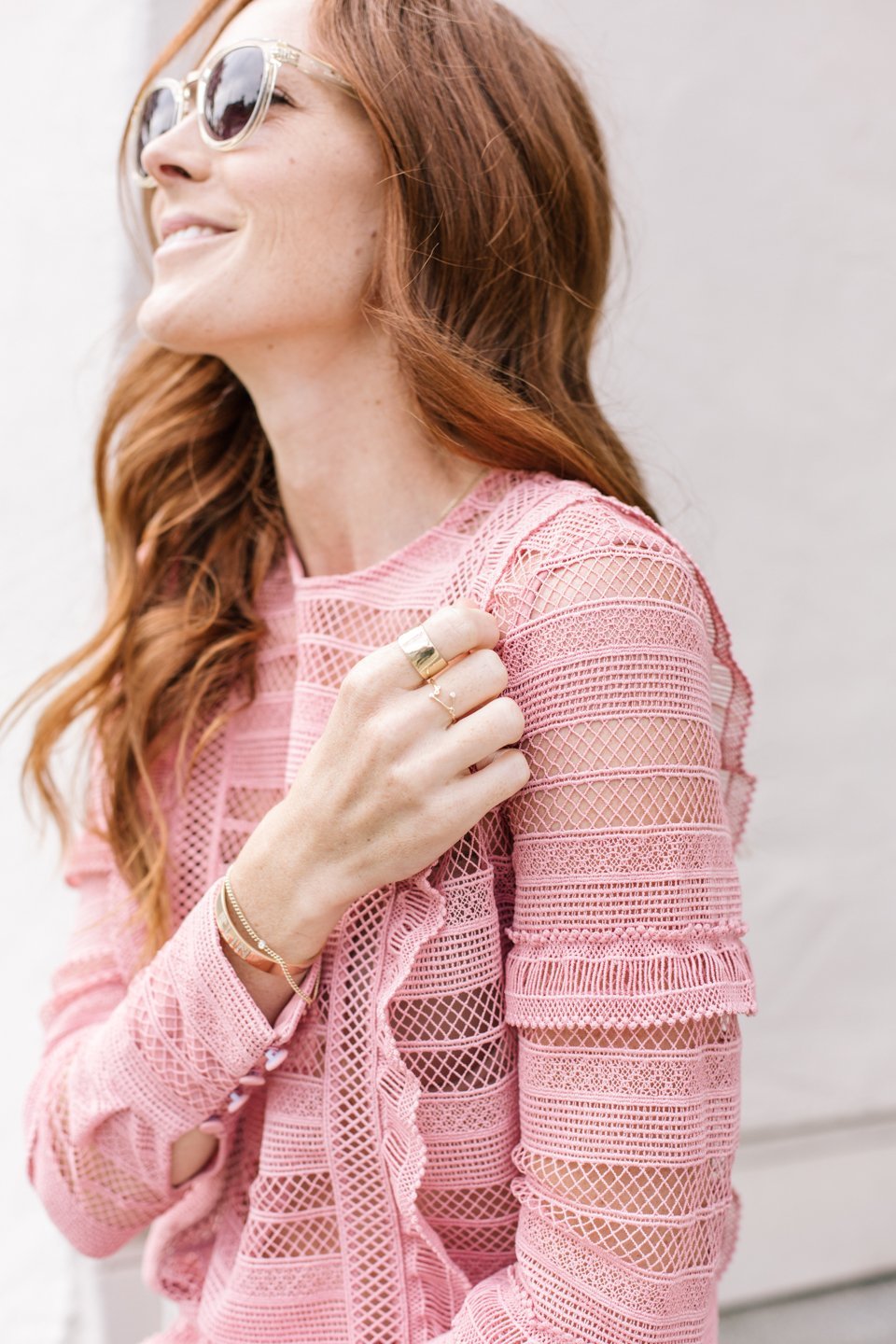 One thing I love about Spring is the excuse to throw on an über feminine piece. I've been revisiting some old favorites and discovering some new so I thought I'd share my favorite ways of wearing the quintessential nod to the season—something lacy and pink.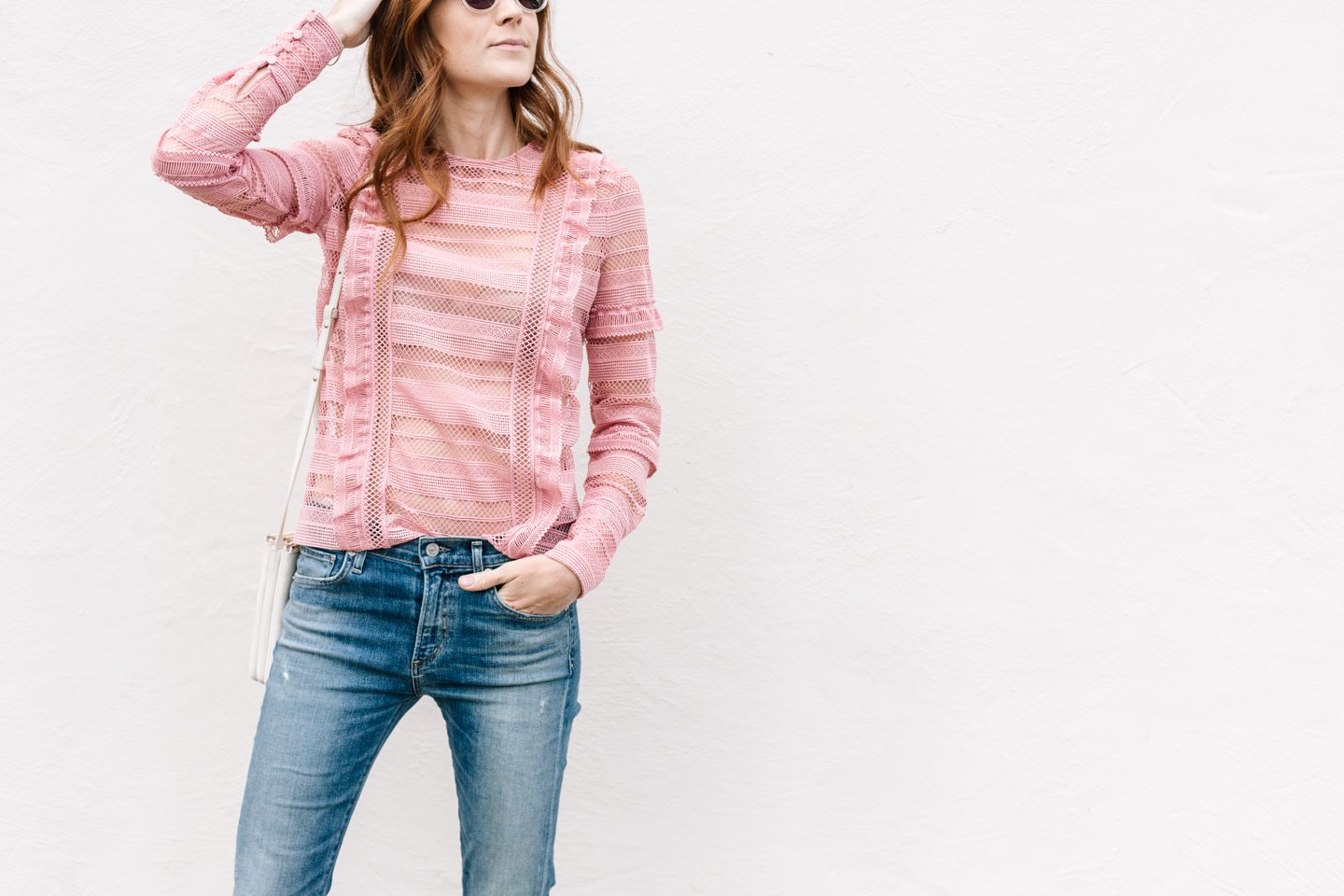 First and foremost, pulling in some distressed denim. In my years of putting looks together, the thing I'm always drawn to is the juxtaposition of opposites. Something rough around the edges paired with girly vibes gives you the best of both worlds. These Citizen of Humanity jeans look and feel like I've been wearing them for decades, which is why they're still one of my favorites. Combined with heels and a ruffled lace top is the perfect balance in my book.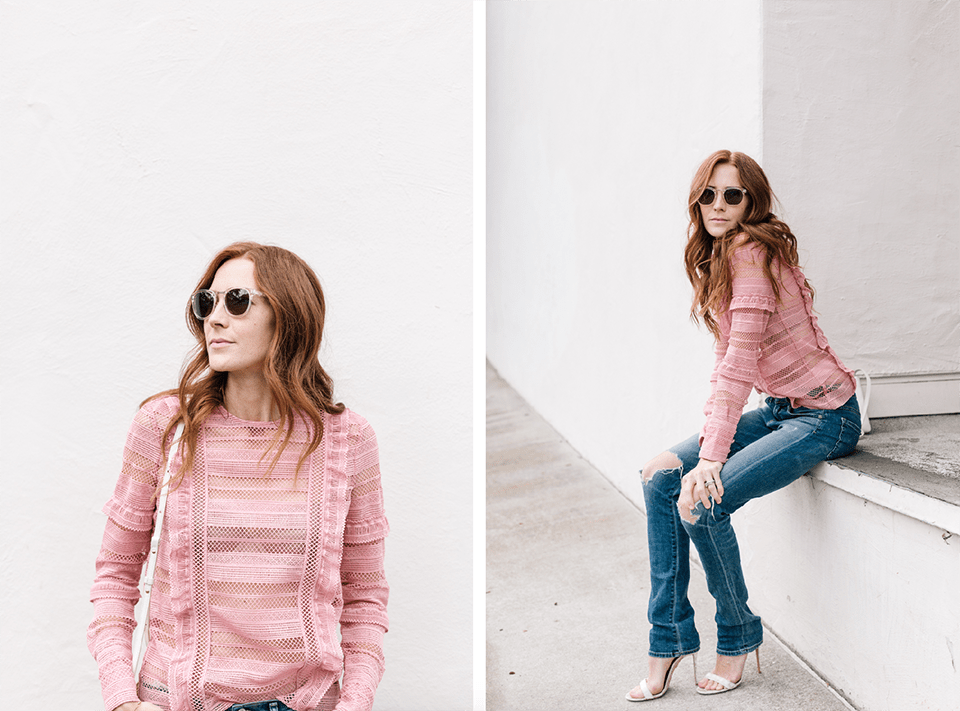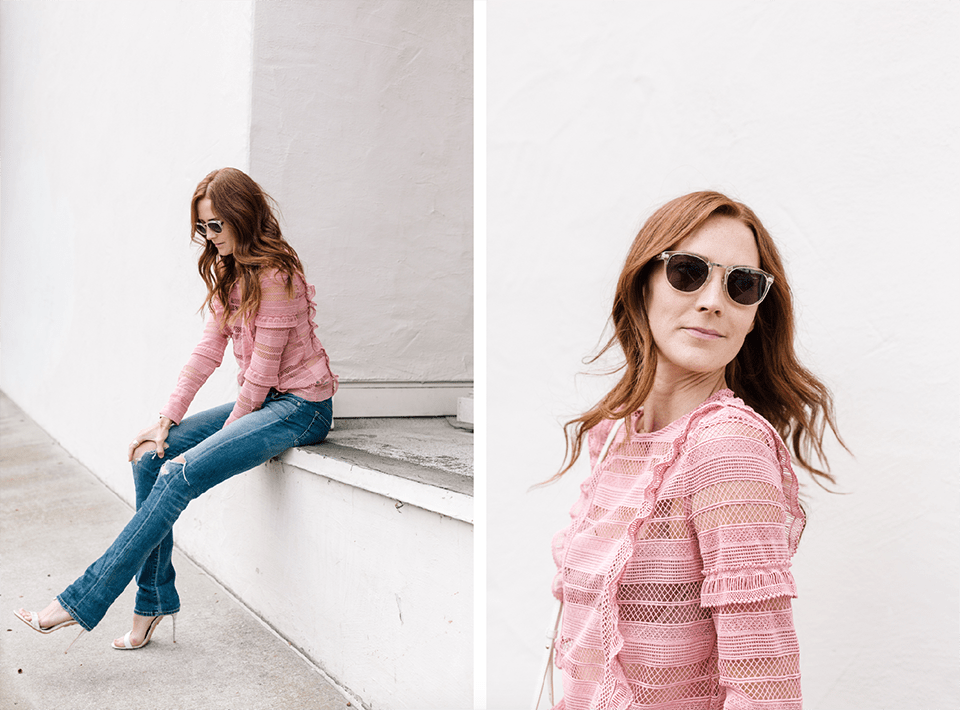 I keep the accessories pretty minimal when I pull out the ruffles and pink. For me its a bold statement, so I make sure to keep everything paired down. Simple gold jewelry, single-soled heels and classic sunglasses.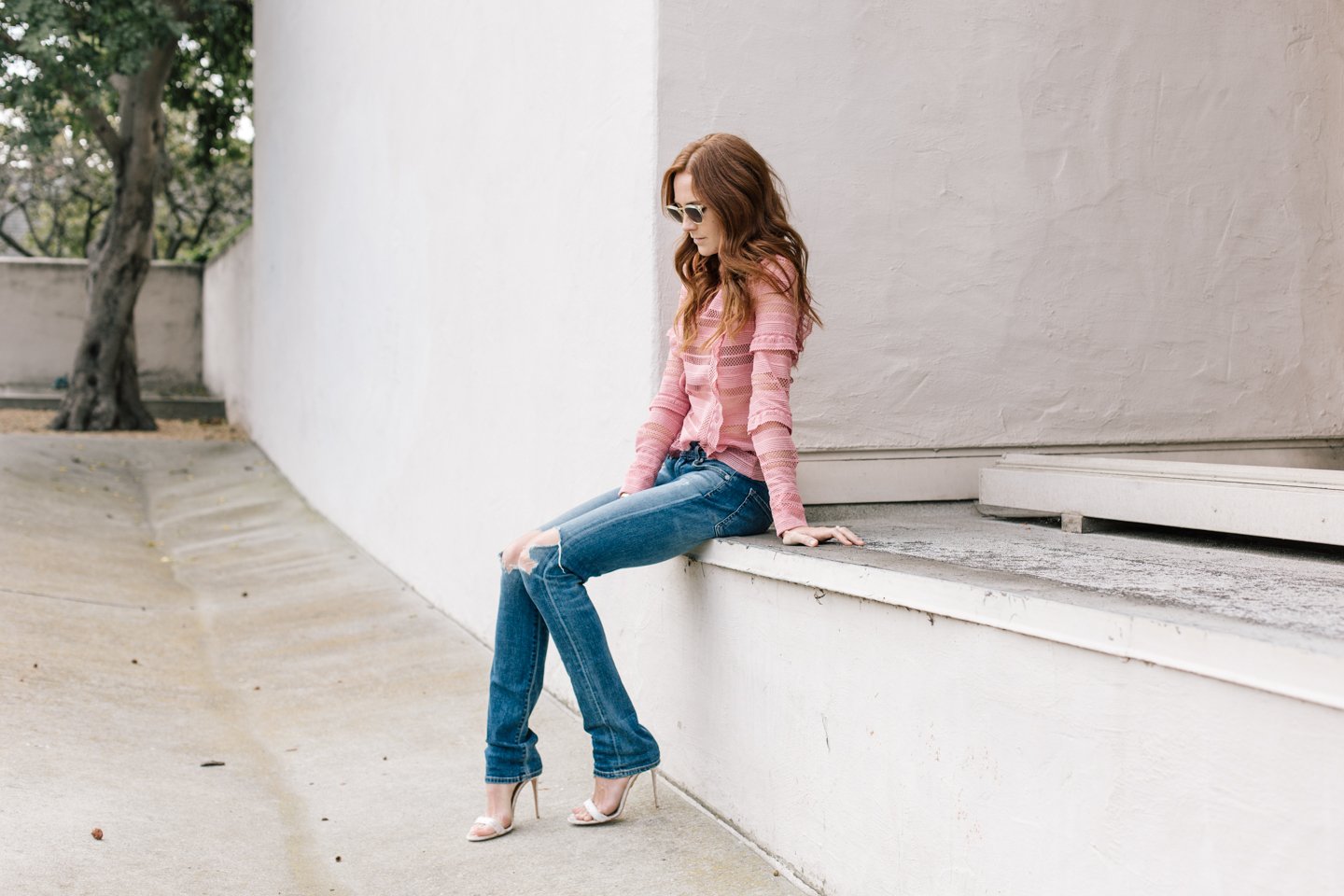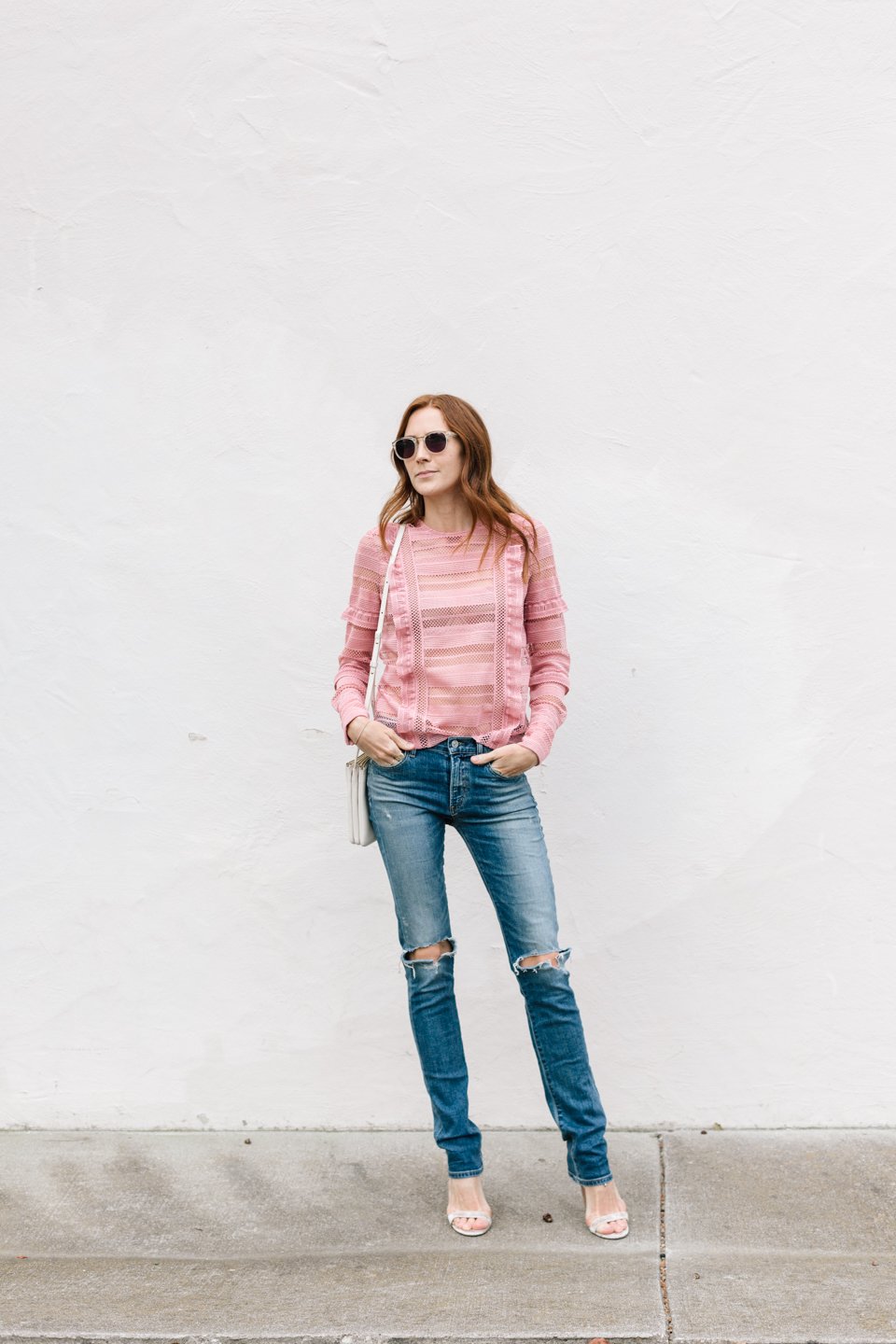 Lastly, when it comes to beauty I go one way or the other—a sophisticated bun or completely unruly waves. For high collar tops and dresses, a bun just always feels right so every pretty detail can be seen. But waves that move with the breeze add to the feminine drama on some days. This was one of those days.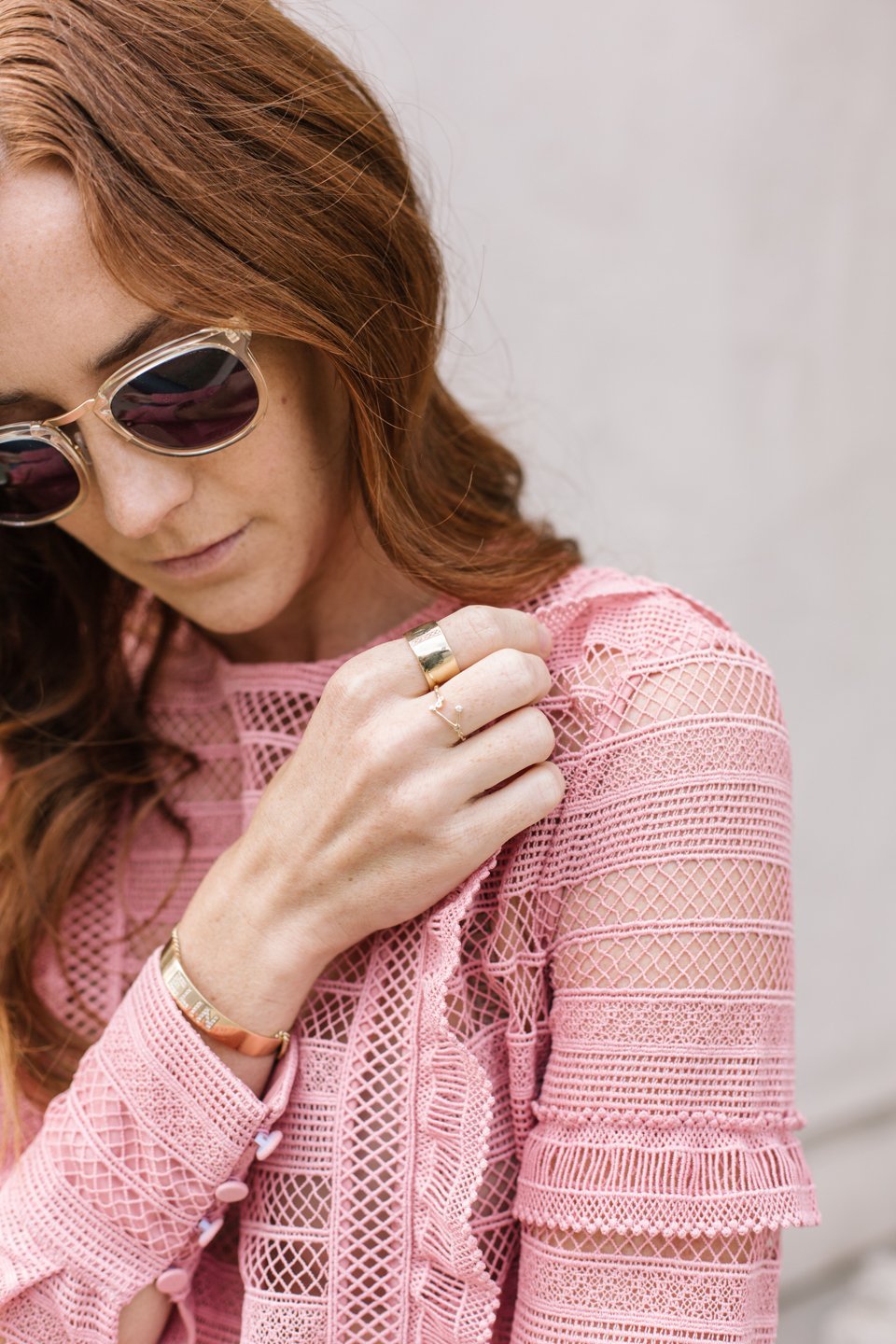 Shop the Look below:

Photography by Jacqueline Pilar