Nothing makes me happier than a good night of sleep. And what I have found over the years is that it's the act of making a bedtime routine special and elevated that can invite some solid shut eye. I'm ten times more motivated and excited to make it an important time of the day when I have a good book on my bedside table, calming essential oils, a cup of chamomile tea, a comfortable bed with quality sheets and something soft to slip into. 
Let me rewind. After Elin was born it was all about her sleeping habits and life (in general) changed a lot. My nighttime routine turned into work hours since anytime she was asleep I felt the need to "get things done." While Elin was always a good sleeper, I became a bit of a night owl in front of my computer and overtime my sleep habits deteriorated along with some other health issues.
Long story short (don't worry I'll tell the long story another time!) I got very into correcting my circadian rhythm. And while I have discovered supplements and lifestyle changes that have made a profound affect, sometimes the fluff—i.e. pretty sleepwear, soft sheets and a candle burning—can be the cherry on top. I became obsessed with finding sleepwear that I loved, which has trickled into Elin's closet as well. Here are three destinations I'm obsessed with.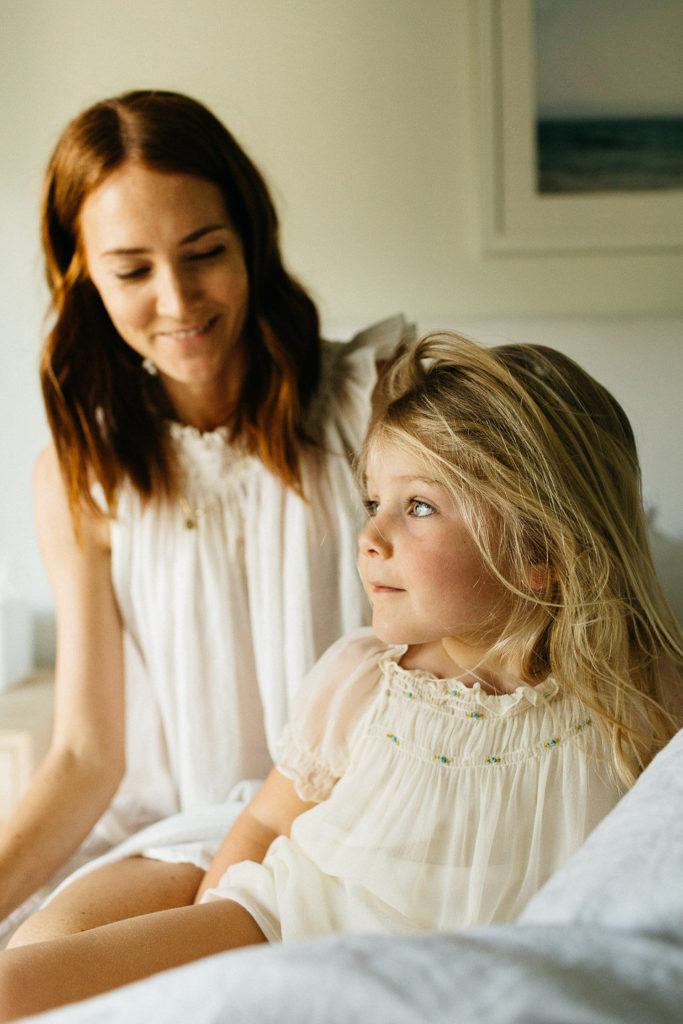 You may have seen this sleepwear brand worn out and about during the day because its that pretty. The simple linen pieces are timeless with classic shapes but have subtle feminine touches. The linen only gets better as it wears. Bonus they have the cutest options for kids too! Elin has the Linen Dress and I'm tempted to get one too I love it on her so much!
You guys know I'm a huge Dôen lover. Well they recently came out with a few sleepwear pieces in the Fall and they're so beyond beautiful but more importantly they're incredibly soft and breathable to sleep in. I sleep hot so I can't stand anything that's thick or heavy. I have the Lovisa Nightgown (pictured) and it's by far my favorite thing to sleep in. I just gave it to my sister for her birthday and Elin even has the mini version too!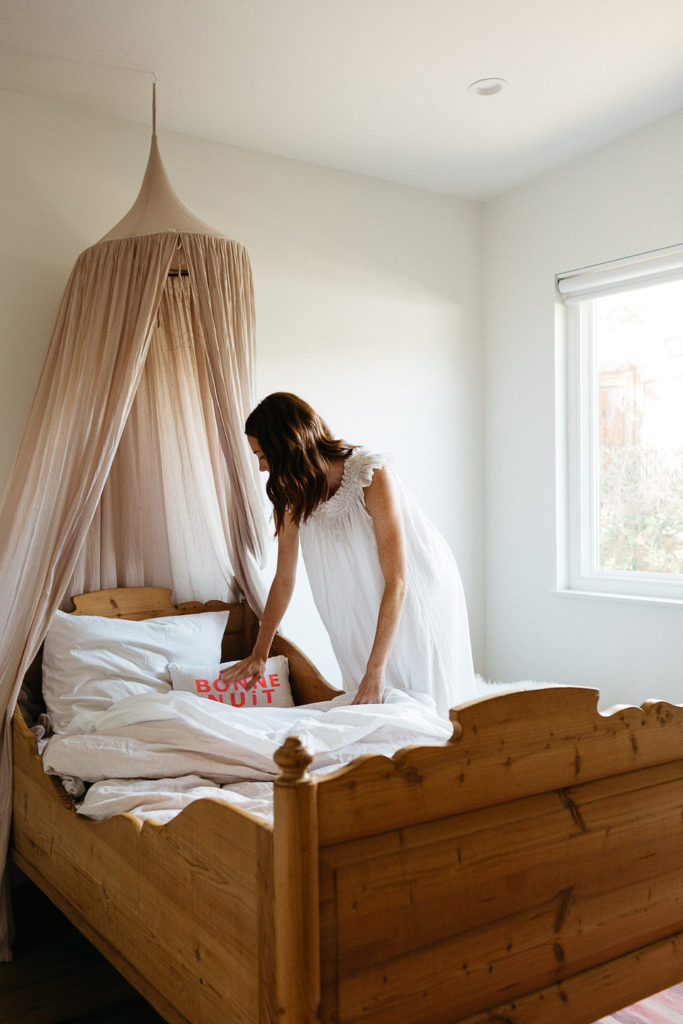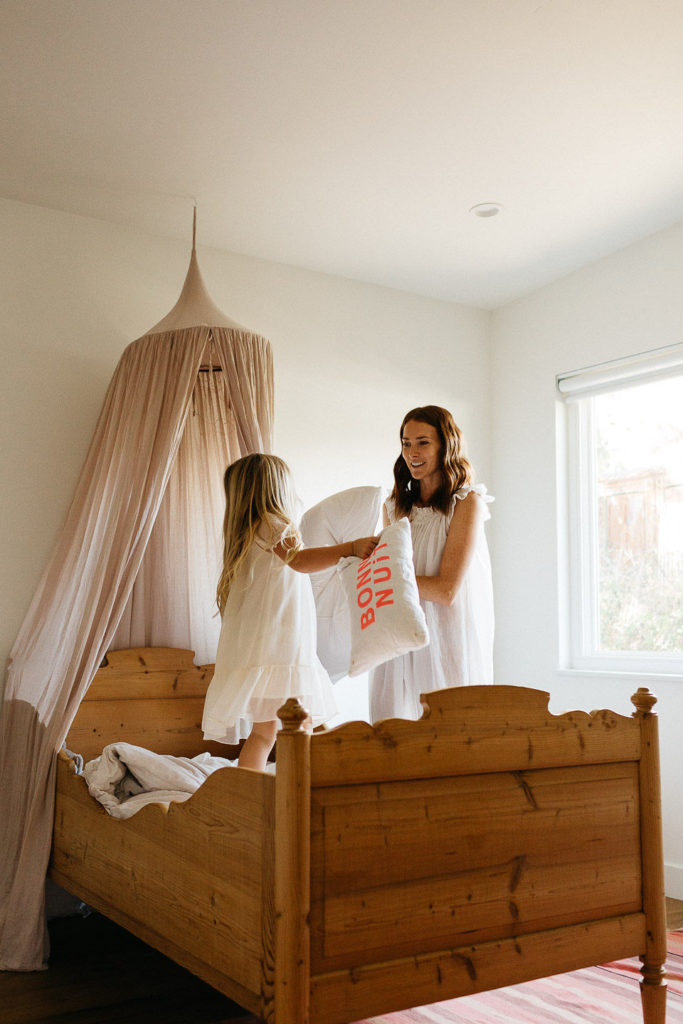 Every night (and morning) I throw on the Pima Long Cardigan over my nightgown. I love everything about it from the super soft fabric to the length and lightness. I'm dying to try more of this amazing line because it all looks so comfortable and I love the neutral color palette.