Nothing feels more like vacation to me than falling asleep and waking up to the sound of crashing waves. I'm certainly a beach girl to my core so we've already fit in two summer getaways involving some salty air—currently writing this from a beach house we're staying in with my mom this week. 
While the beach is the best place to be if you ask me, it also can be unpredictable with the weather so being prepared is the first lesson. Which got me thinking while packing for a week on the beach, what are essentials? Here are my beachside musts. 
#1 A bathing suit you feel comfortable in. 
Some of my favorites:

#2, #3 and #4 
Sun Protection is always high on my list. because even when it's foggy you can get burned. Sunscreen, Cover-ups and a good hat. 
#5  Warm Layers.
As funny as that sounds, the beach can cool off pretty quickly and you never know when the fog might roll in. I always pack a warm sweater and jacket for nights and days that are cooler.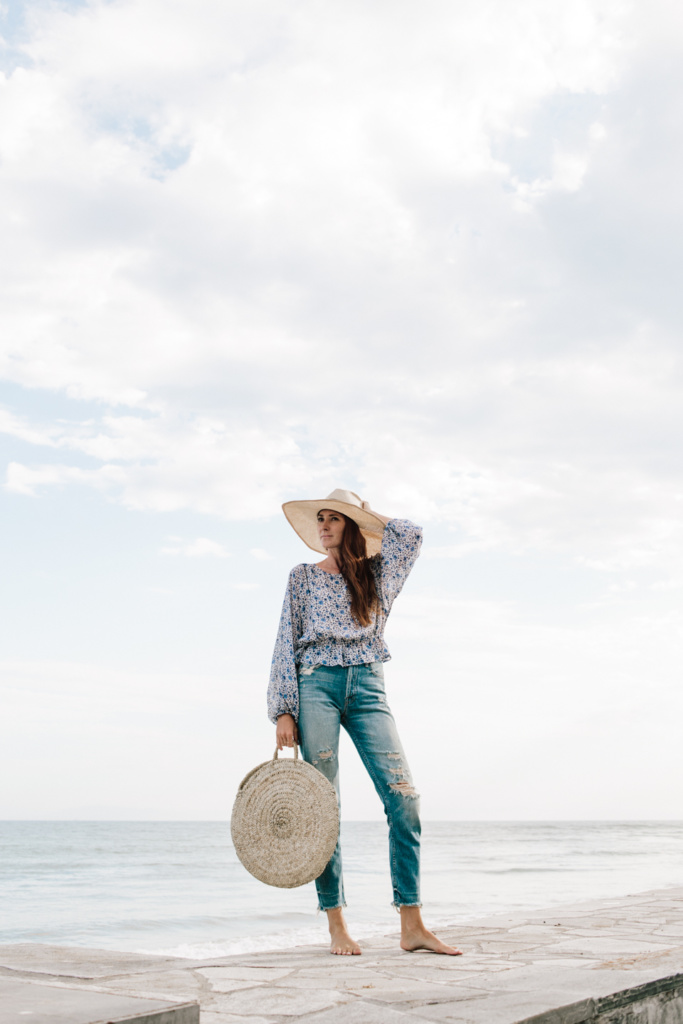 #6 A Good Tote Bag 
A no brainer but a true essential when it comes to days spent at the beach. The bigger the better if you ask me because I like putting plenty of sunscreen, towels, beach blankets, snacks etc. in a bag so we have everything we need to relax. Two of my favorites: 
For daytime trips to the beach, this Raffia Braided Basket Bag is perfect for fitting everything. 
This Open Weave Straw Tote or my trusty Loewe Tote for dinners out so I can still have that beach vibe. 
#7 Polarized Sunglasses
Eyes can get burned easily from the glare of the ocean and if you spend enough time by the ocean it can cause a lot of issues—just ask those surfers. I always reach for polarized lenses because, why not? My favorite brand is Electric because their high quality lenses protect against UVA and UVB exposure.

#8 and #9 Breezy Dresses and nude sandals. 
I try to pack light when it comes to the beach, because really you don't need much. One way to do that is limit your footwear. I choose one pair of nude sandals that usually get me by during the day with cover-ups and at night with a dress. 
My favorites: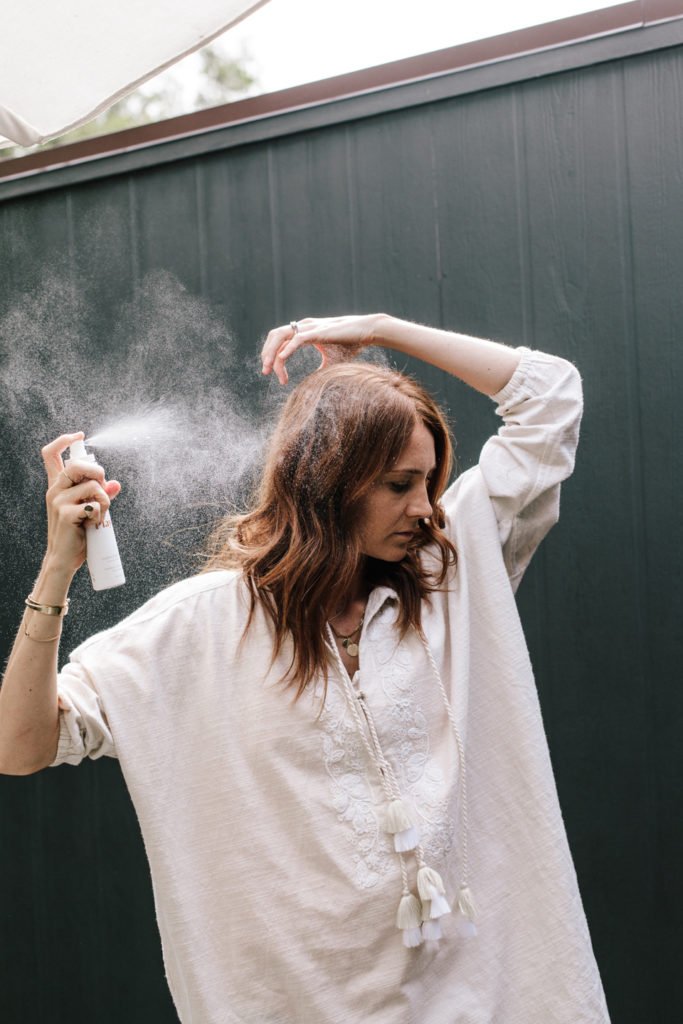 #10 Hair Products To Tame Your Mane
The ocean air can either work wonders or throw your daily routine for a loop. Here's what I rely on. Because being by the beach is all about vacation and relaxing, I opt for as low maintenance hair styles as possible. I always bring my favorite Playa shampoo and conditioner, which usually makes my hair air dry perfectly. For me, being by the beach usually means a little extra frizz so I like using Ouai hair oil once it's dry. If all else fails I'll throw on a hat or go with a parted low bun. 
Did I miss anything? I'd Love to hear what you guys can't live without by the beach!