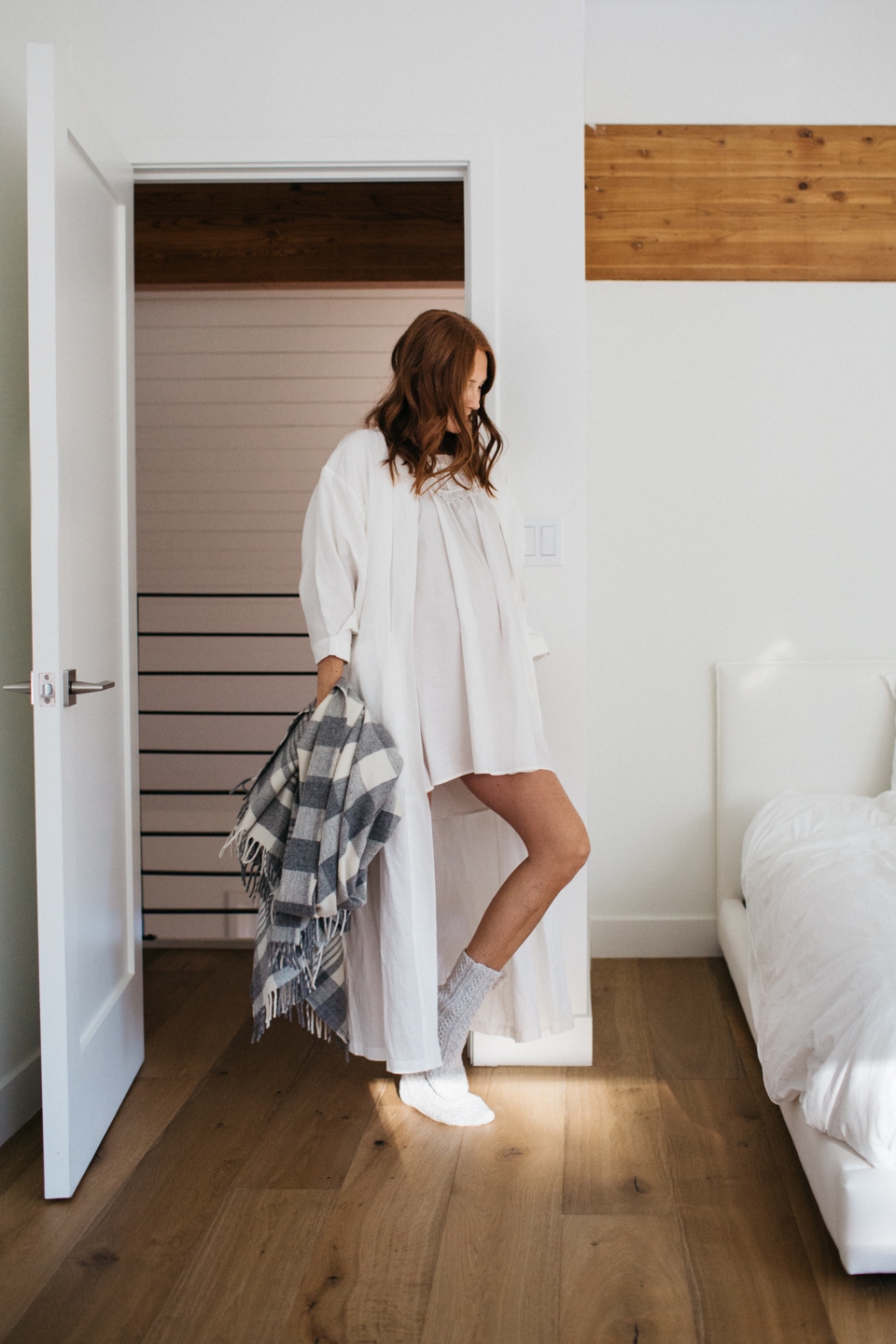 With cooler mornings and evenings, the calendar reading November, Holidays on the horizon and officially entering my third trimester, I've never been more excited to dive into some seriously cozy loungewear. In fact lately I've been slipping into sweatpants and a robe prrrreaaatttty early in the evening. I've always joked that I'm a bit of a hibernator when it comes to the colder/darker months and 9 out of 10 times I'd rather stay in for a movie night than go out. 
Admittedly my "loungewear" isn't always picture perfect. I do have one of those thinning old t-shirts that I refuse to throw away and will pair odd things together that don't even match (or look styled) but just feel good. But I have over the years discovered some brands and pieces that seem to elevate my "comfort-at-home" vibes for the better and keep me striving for stylish lounging even when I'm more concerned about what toppings will be on my pizza and what we're watching on Netflix. I recently did a little overhaul of my cozy wears and got rid of some tired pieces, some I never really wore and picked up a few new ones. Sharing my go-to brands and some old/new finds below.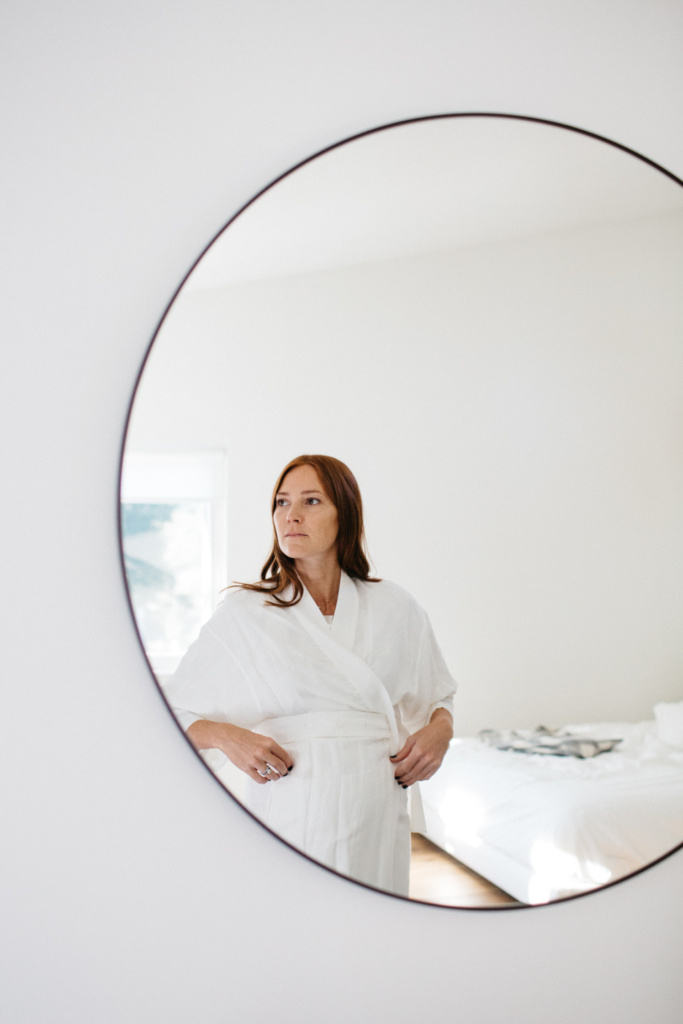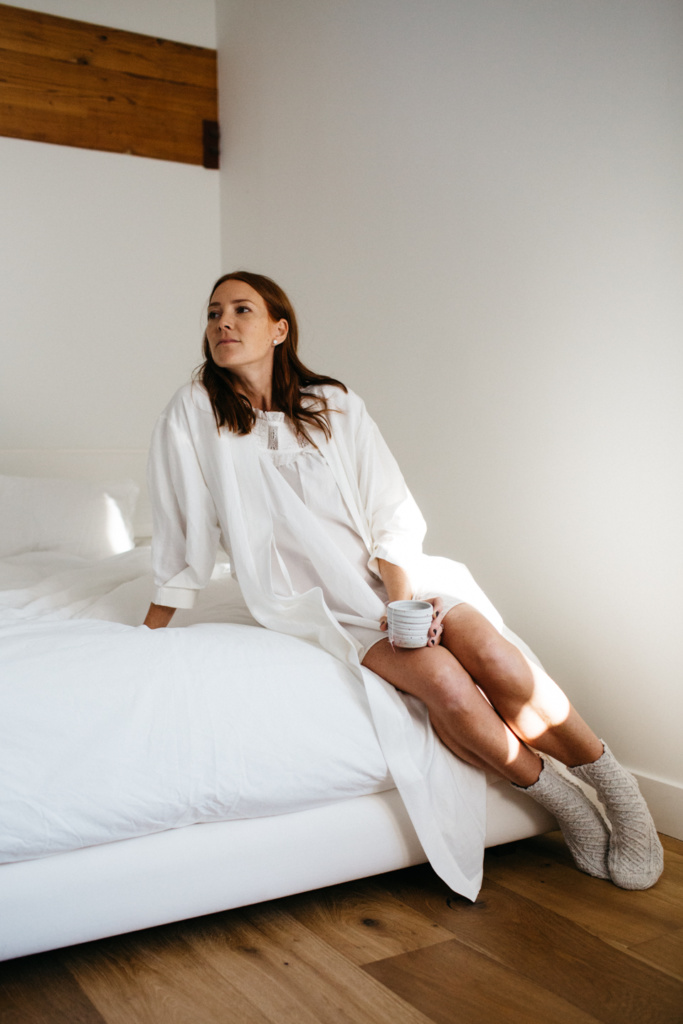 My Go-To Loungewear Brands: 
Finding the brands you love is the first step. I've always found that if you invest in quality loungewear it will just get softer and better with age. 
Cashmere is obviously the greatest luxury and depending on the quality it can last you years and years. I have a pair of White + Warren black cashmere pants that I've been lounging in for at least a few years now and they've really held up. Filoro is another favorite for cashmere finds, especially their tops and hoodies! 
I love a worn-in sweatshirt, the more miles and washes, the better. The Great makes the softest sweatshirts (mimicking that perfectly worn-in feel, but new) and sweatpants that are certainly not just for lounging. I wear mine layered with coats, denim and at home on the couch. Also their sleepwear looks insanely cozy too—have my eye on their sweatshirt robe. I discovered Lou & Grey a few years ago (remember this look?) and still rely on the sweatpants I picked up back then. Partly because they're so soft but also since the colorways are so neutral—side note: the price point is very friendly.  
Loungewear is all about layering if you ask me. At least in our household (especially when we have guests staying with us). I'm a hot sleeper but notoriously too cold the rest of the time so I like to have layers that I pile on in the morning or evening and shed before hopping into bed. I live for a good solid tee that is soft and cozy and can wear a lot of hats—i.e. sometimes I sleep in them, shh. Monrow makes some of my favorite tees, sweatpants, etc., especially their maternity options right now, as well as The Great and James Perse. A good set of basic tees can be mixed with sleepwear too… which leads to my next favorites. 
Since the time change, evenings beg for an earlier bedtime and did you know that sleep is the number one way to boost your immune system? I love making my bedtime ritual extra special during the darker/winter months with extra soft sheets and blankets a favorite book, a candle burning and elevated sleepwear. I'm all about my Lunya robes these days (I have a black one and a white one that I alternate) and for colder nights the Alpaca ribbed leggings are incredibly cozy. I also have a love affair with dreamy nightdresses and got hooked after getting a Dôen one last Christmas. It's only gotten softer with wear and is the perfect layer under a robe. Sleeper is another favorite, they even have kids sizes, and you can get away with wearing their styles out and about—that cool pajama look. Lastly one of my all-time favorites for easy sleepshirts and more feminine teddies is Eberjey. They always have the softest materials and most comfortable fits. 
Let's talk slippers. Anyone else always cold, especially when it comes to your toes? I have to have warm socks and/or slippers always inside the house. We try to keep our house a no-shoe situation (just stays so much cleaner) so having good options around is a must. My latest favorite has been the Jenni Kayne mocs—part slipper part shoe. They're cozy on the inside but have a sole so I can step into the garage if need be to grab something or even take the trash out.  I also have the shearling moc clog on my wish list, love the look, although they may become more of an everyday errands favorite! For anything Jenni Kayne be sure to use my code: Samantha20 for 20% off. 
Some Favorites I own and some new finds: