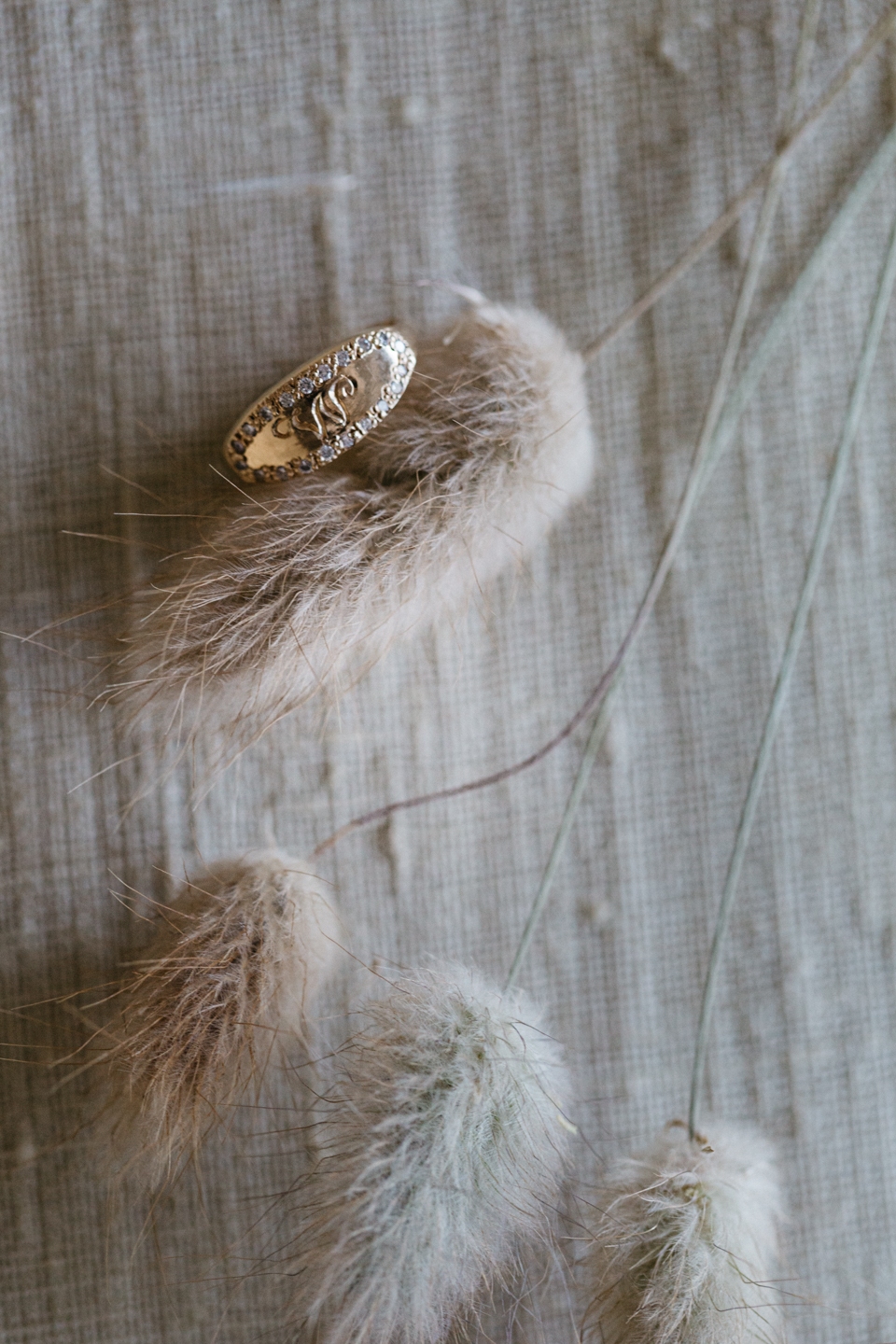 I'm not a fan of the phrase "push present" but I do love the concept of marking a birth (or any milestone) with something personalized that can be passed down one day. For me jewelry has always held that significance, there's something about putting on a ring or necklace that my mom, grandmother or great-grandmother once wore that feels beyond sacred—not to mention the sense that they're always with me. Jewelry to me has always been one of the most fun ways to define your own personal style especially when those pieces define heritage, family or memories. 
When Elin was born I picked out a Jennifer Fisher Burnished Cuff with her name written on it in diamonds. It was something I had coveted for years and felt like it could be an heirloom of sorts that I would one day pass down to her. I literally wear it everyday and can easily say it's the most treasured piece in my collection. And guess who loves to put it on from time to time… which makes me so so happy. I know one day she'll get to wear it and feel me with her everyday. 
In the last nine months it has dawned on me that I need to find something equally as special for baby girl part deux. There are a few things I have my eye on and wanted to share, the only hold up on making a decision? A name! But that's a whole different topic, maybe a separate post?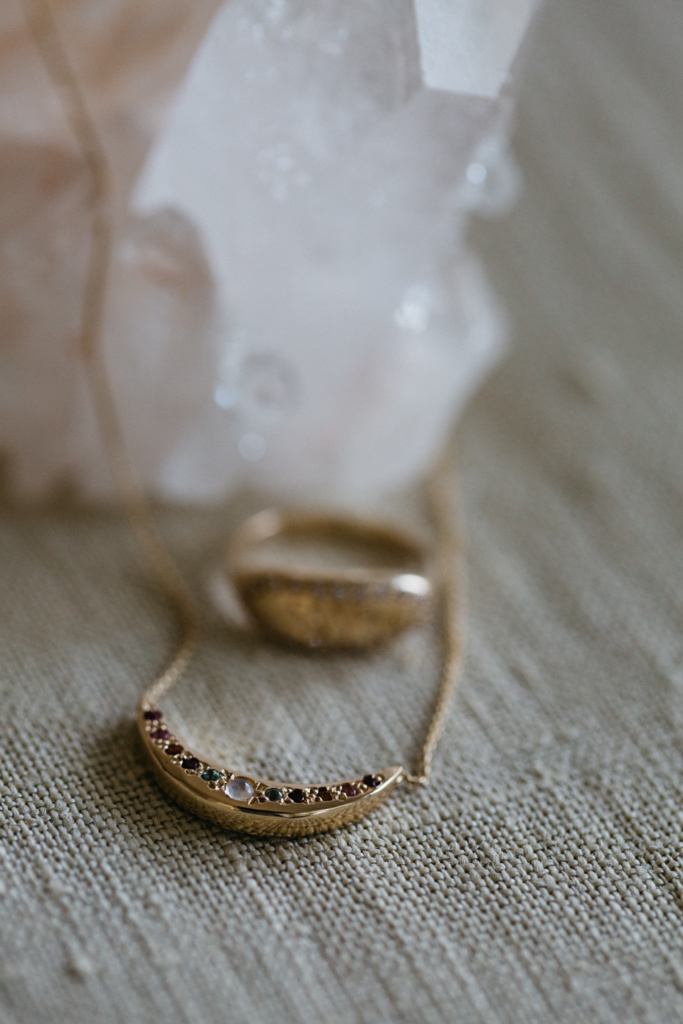 Elisa Solomon 
I was introduced to Elisa Solomon's line this year and loved her Custom Moon Necklace that can hold any gemstones you choose to represent you, your loved ones or a family. I designed this one to have all of our birth month stones plus two pink to represent two girls. I also never take off her Oval Signet Ring, it's so light I forget it's on sometimes. The piece I have my eye on for the arrival of bébé is the Custom Circle Necklace with two charms. I love this one because you can personalize the engraving and choose a specific gemstone. 
Zoe Chicco
When I was pregnant with Elin I had the chance to swing by Zoe's studio and play dress up with her line. That was the beginning of an obsession that has led to some favorites that I wear everyday. I came across her Gold Pave Name ID Necklace and can't stop thinking about it for Bébé—a similar vibe to my cuff with Elin's name so I know the girls would each have something bold with their names. 
Ariel Gordon
One of my favorite everyday pieces that I wear is the
Ariel Gordon Medallion Signet Necklace
. I love how shiny the chain is and the length is perfect for layering. But every time I wear it I feel like I can't wait to add another name to the party, so another charm (once we have that name!) is high on my list! Some other AGJ personalized pieces I love…