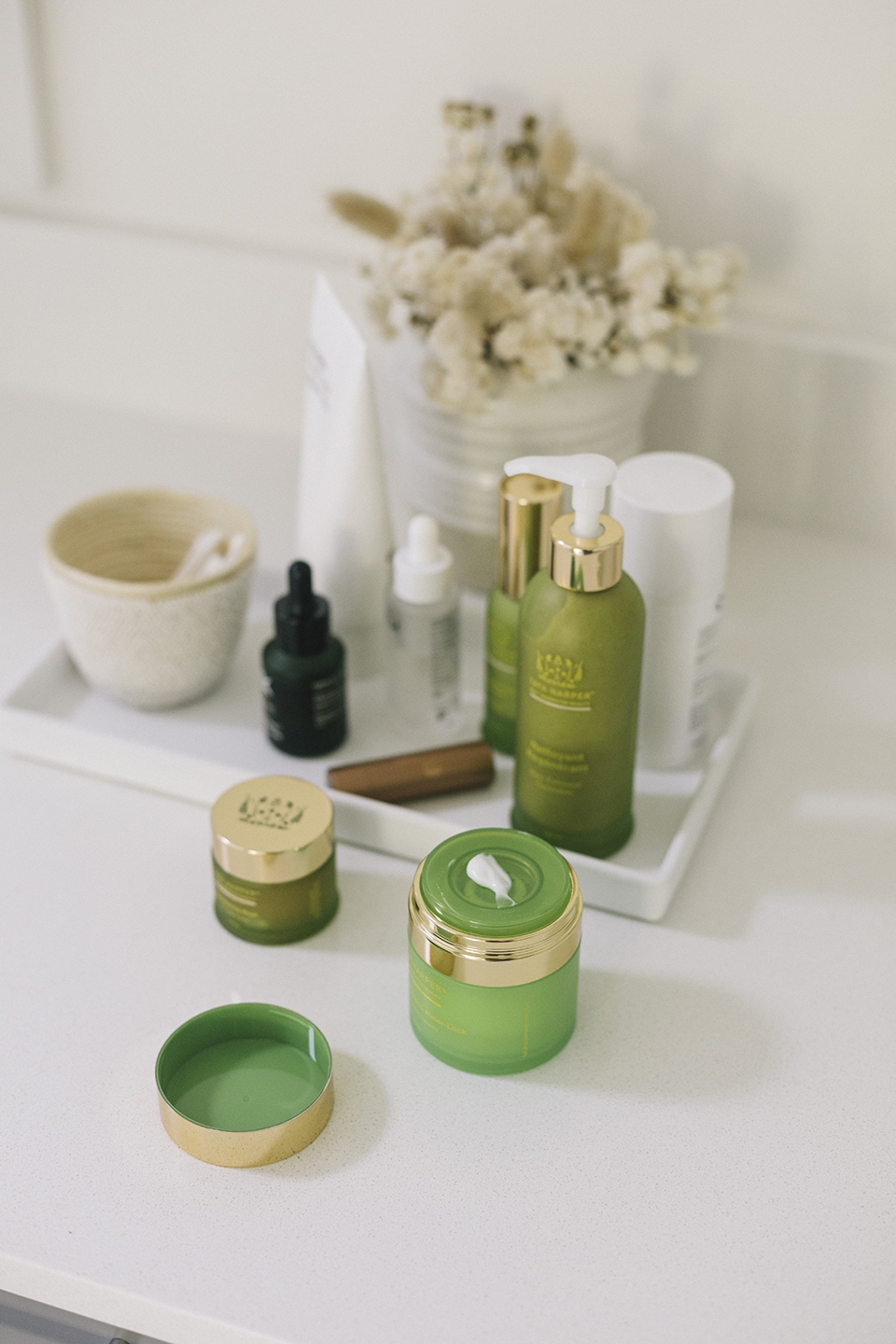 I have pretty dry skin to begin with, but during the winter months it notoriously gets worse thanks to the dry air, holiday sugar rush, the heat pumping in our house and coveting that cup of coffee or more on a cold day. Over the years I found a few tips and tricks to be super helpful, which I'll share, but also a handful of products that work wonders—a few I've been using now for years! Here's my routine as of late and the newest favorite I've added to my regime, Tata Harper's Water-Lock Moisture that not only works wonders for my dry skin but also acts as a skin-smoothing primer.
AM Routine:
One tip I've found to be super helpful for dry skin is rinsing only with water in the morning and skipping the cleanser. Next I reach for my serums starting with my Hyaluronic Serum and a Resurfacing Serum for an instant glow, then it's my Water-Lock Moisturizer and I'm done! If I'm feeling extra dry for some reason I'll add IS Clinical Hydra Cool Serum on top. Also very important, adding an SPF before makeup especially if I'll be out and about in the sun.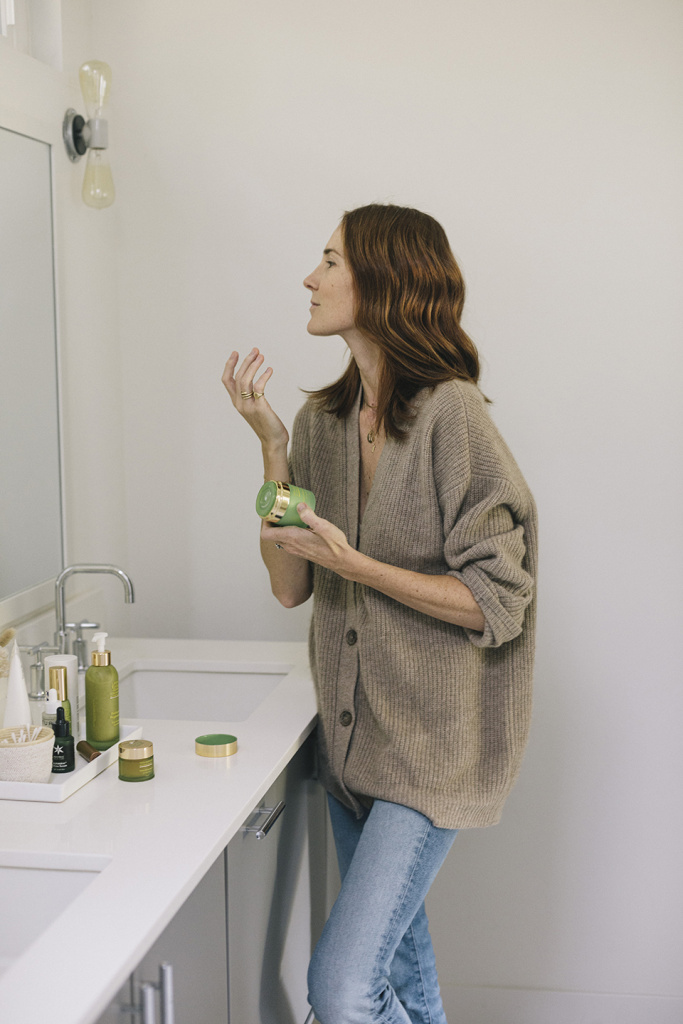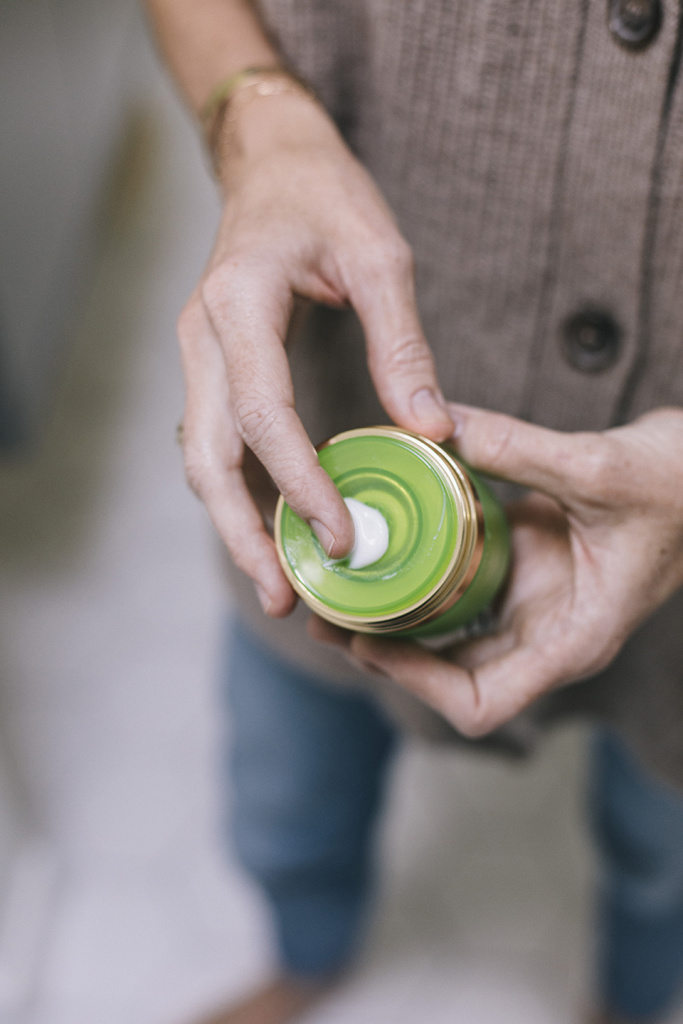 PM Routine:
This is the best time to really treat your skin if you're feeling dry. Our skin naturally rejuvenates while we sleep so giving it some extra love during that time works wonders. I always start by cleansing my face with IS Clinical Cleansing Complex to remove makeup and dirt, then I use Tata Harper's Regenerating Cleanser (one that I've been using for over 7 years its that good) and three times a week before rinsing it off I layer the Resurfacing Mask on top and leave it on for 15-20 minutes—most luxurious in a bubble bath. Afterwards my skin is super clean and exfoliated which helps absorb serums ten times better. I start with IS Clinical Active Serum, Dr. Sturm Hyaluronic Serum and Tata Harper Water-Lock Moisturizer. I wake up feeling hydrated with a glow.
Dry Skin Tips:
Over the years I've realized that what you put in your body makes a big difference as well. The first thing I try to do (if I can handle it!) is limit my sugar and caffeine intake. Not always the easiest thing to do in the height of the Holidays but I like to keep a bag of dates in my fridge and sometimes it holds me over. I also try to have a giant water bottle handy as well has having hot water/decaf tea once a day, which helps your skin and body detoxify. I have a humidifier by my bed and desk and make an early bedtime a priority because sleep really is everything. What have you guys found to help with dry skin?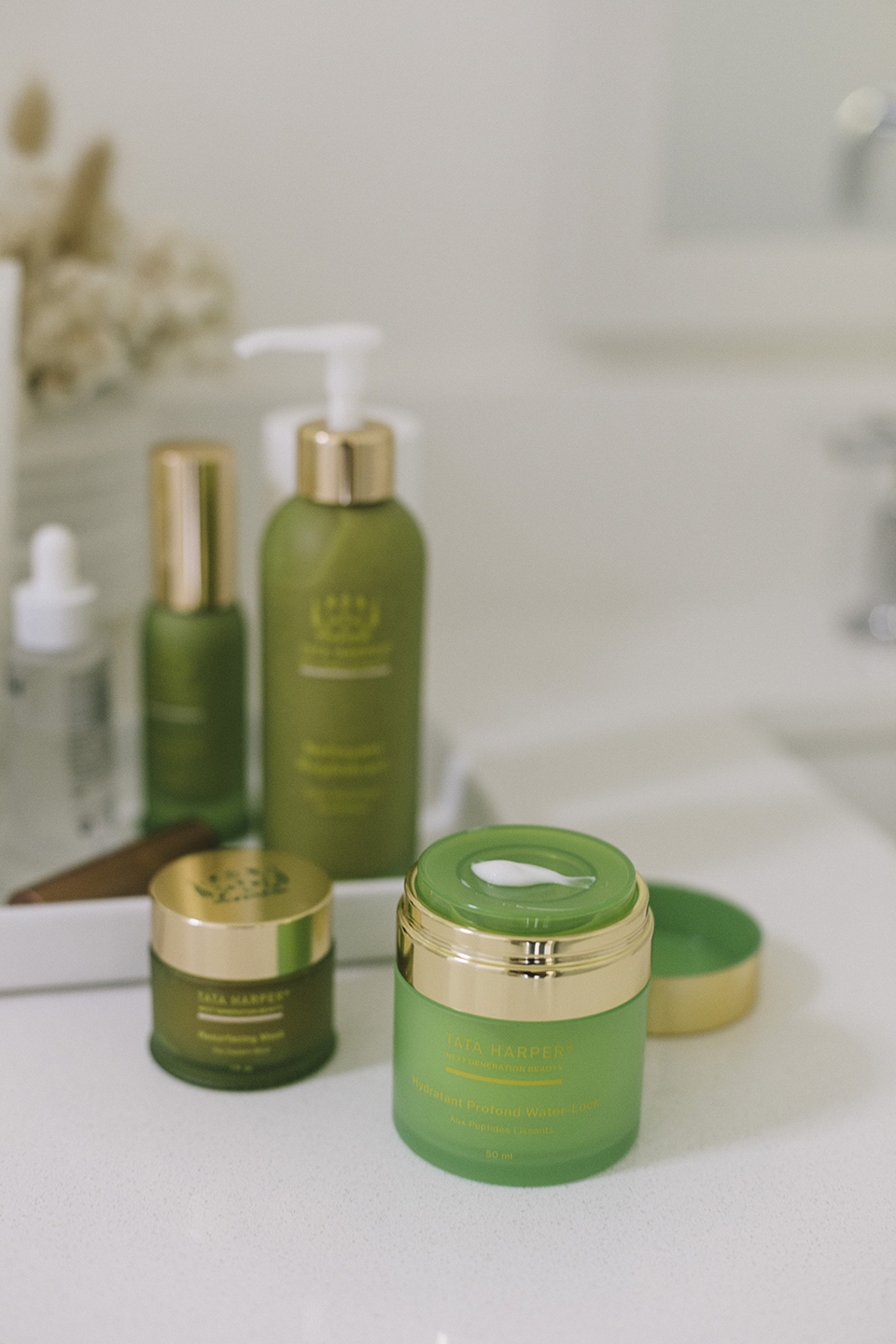 Thank you to Tata Harper for supporting this post, all opinions are my own.