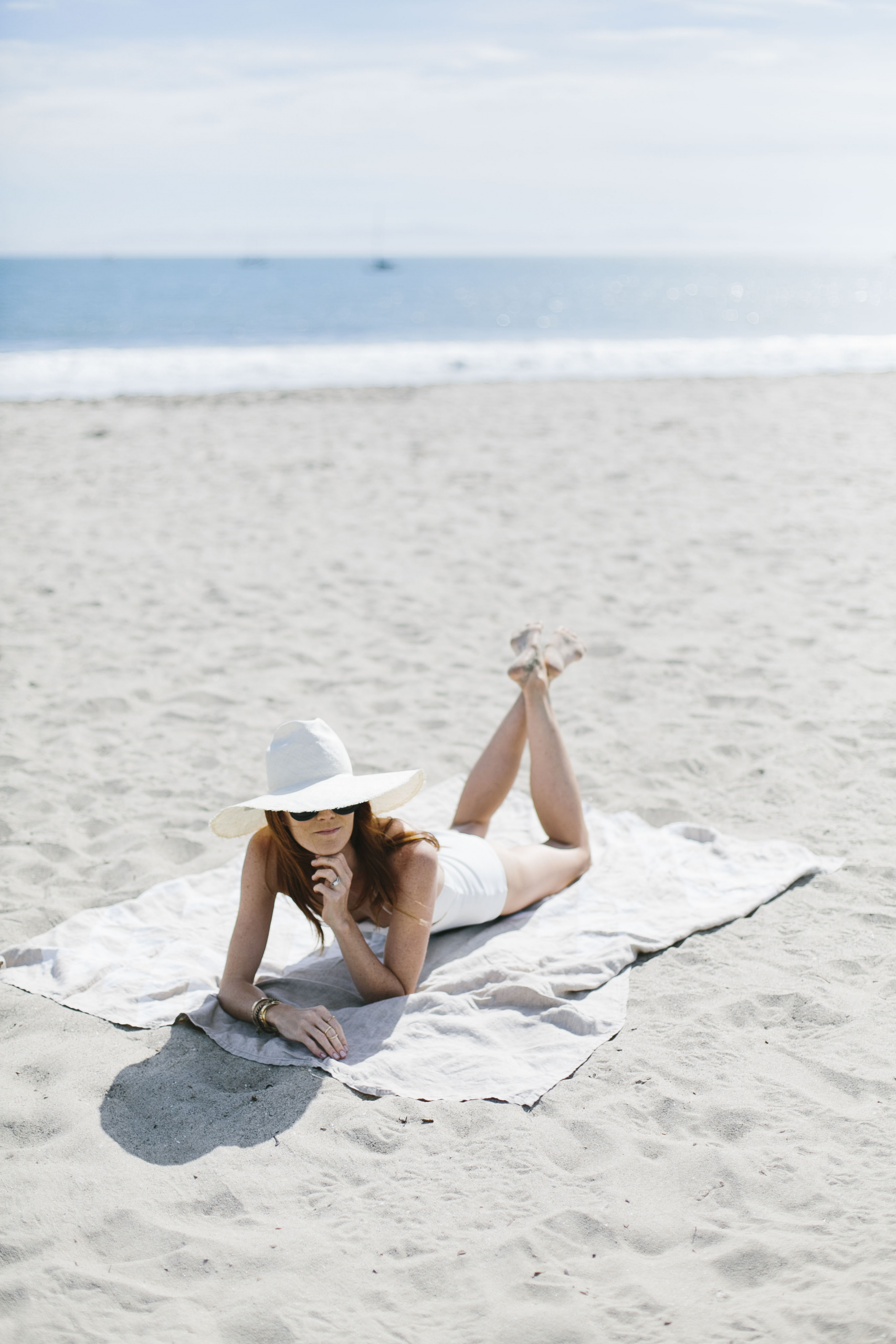 We're officially in Summer mode over here with school out, unpredictable days that wind up at the beach, sandy shoes by our front door, wet bathing suits hanging up to dry and bowls of strawberries and cherries in the kitchen. I'm always inspired by summer and the carefree, out-of-office vibe that comes with it. The lady of leisure side of my personality really blossoms at this time of year—kidding, kind of. 
Here are a few things of note lately… 
The number one thing that gets me motivated in the kitchen is a change of season. I love when new produce pops up giving life to new recipes. So here are a few I'm excited to try… Gingery Turmeric Mango Smoothie, my favorite peach recipes (Grilled Peach Splits and a Peach Cobbler I'm dying to try out), the cherry tomatoes at the Farmer's Market are insanely good so this Herbed Tomato and Roasted Garlic Tart is high on my list and lastly, the easiest Lemon Honey Popsicles that are my (and Elin's) favorite thing on a hot summer day. 
During the summer months I find myself living in bathing suits and cover-ups—oversized button-downs are my go-to. I just got a few pieces from Seaside Tones and can't stop wearing them. The linen quality and shapes are just so good and perfect for beach days that roll into al fresco dinners at home. 
And speaking of bathing suits, I've been reminded of my absolute favorites… a one-shoulder one-piece by Marysia so perfectly named the Santa Barbara Maillot. I love this style because it looks good under pieces or with denim shorts thrown on. Also the Starlet Maillot by Malia Mills because the cut is so flattering and I love the long tie in the back. Linking more favorite swimwear below. 
I have the most sensitive skin that quickly weighs on the dry side if I'm not too careful. With the time we've been spending in the sun, at the beach and in the pool I've been doubling up on some favorite products while trying to drink more water—my giant water bottle has been coming with me everywhere! Skincare wise here is what has been saving my skin… Dr. Sturm Hyaluronic Serum and Calming Serum, iS Clinical Youth Complex, Hydra Intensive Cooling Masque and Youth Lip Elixir. 
Lastly, I've been trying to remember to soak in these sweet summer days with the girls. They're at the best ages so I'll take any excuse to work less and play more with them. 
Favorite Summer Items Lately: