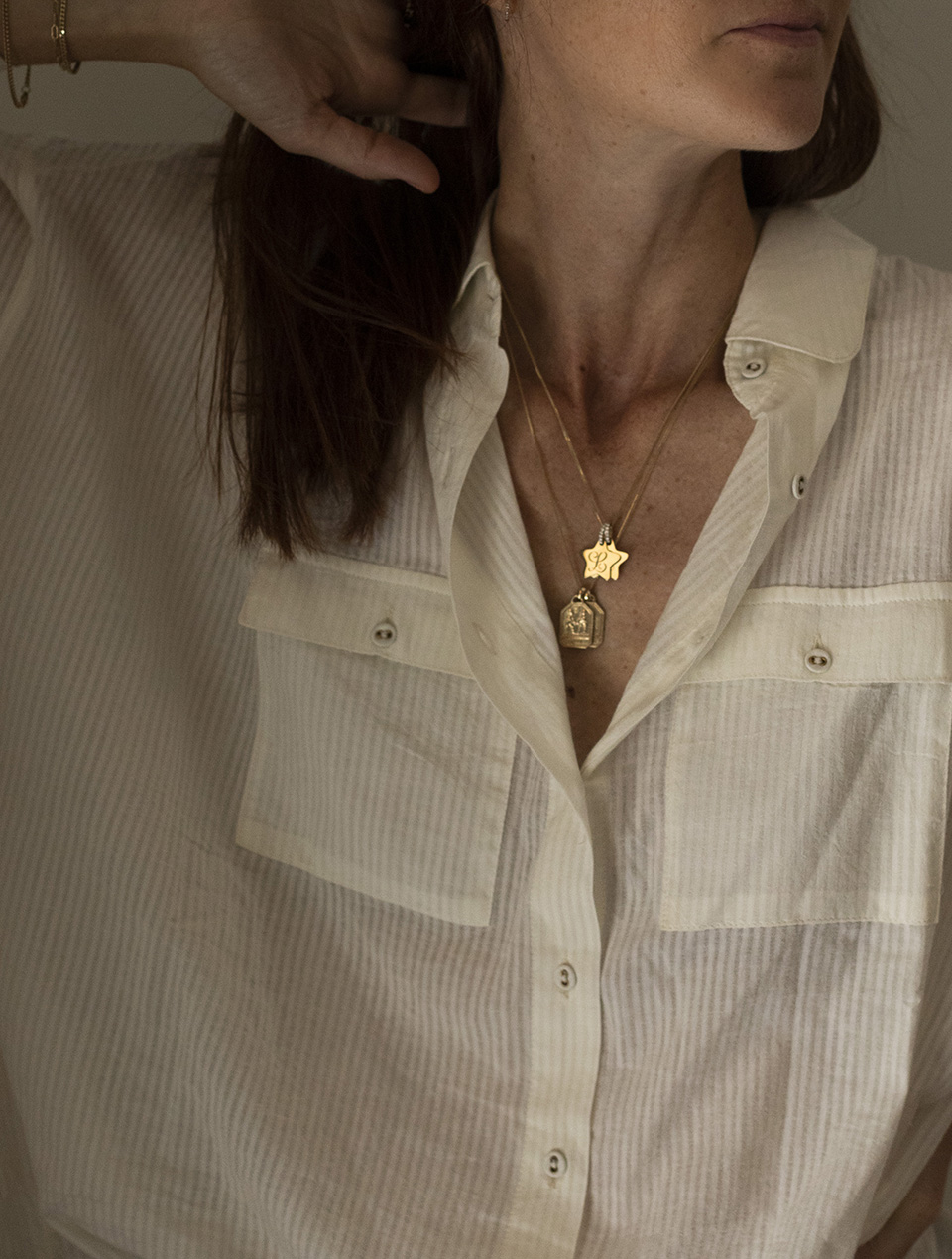 I've been a long (emphasis on long) time fan of Ariel Gordon Jewelry. In fact, some of you who have been following me since the beginning might remember a lookbook I shot with her—a first for us both!—which was when I got my OG Ariel Gordon piece, a pave Love Knot ring, which I still wear almost everyday, a decade later. After some of you reached out specifically asking for an Ariel Gordon shopping discount code (which by the way is SAM15), Ariel and I got to talking and decided a code and giveaway was in order. So here we are, excited to share some of her new pieces and favorites with you and one piece that has been on my wish list now for a few years after she let me borrow one for a shoot—which I'm giving away on Instagram today!
I style the Zodiac Charm necklace for a shoot and have not stopped thinking about it since—three years later. The chain is exceptionally sparkly, something I'm particular about, and I just love the design of the zodiac charms and how you can wear two together to represent yourself and a loved one.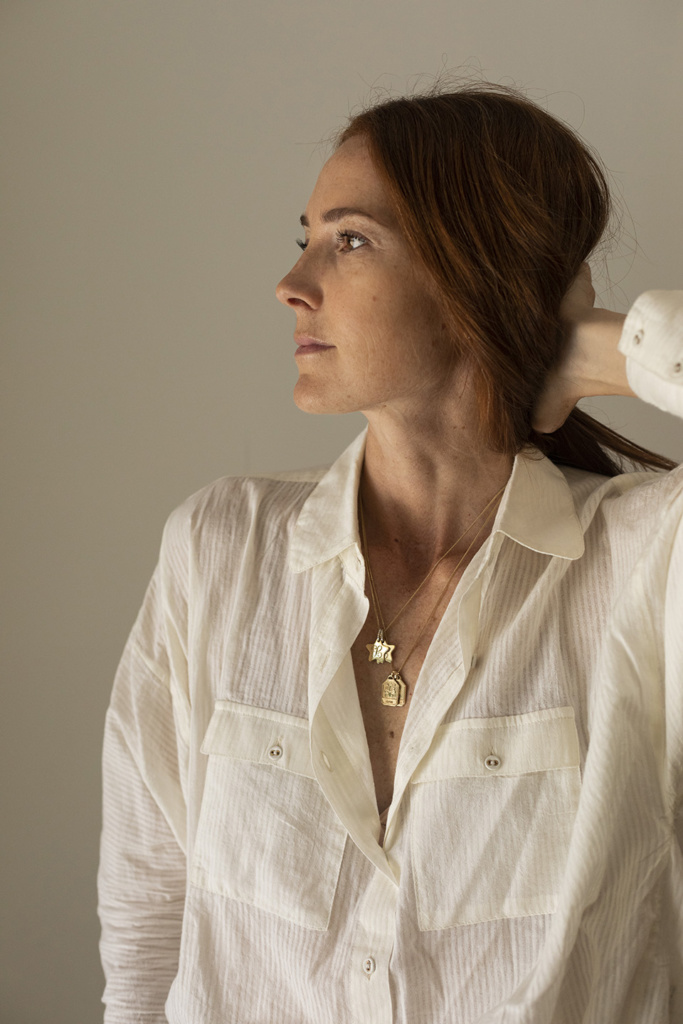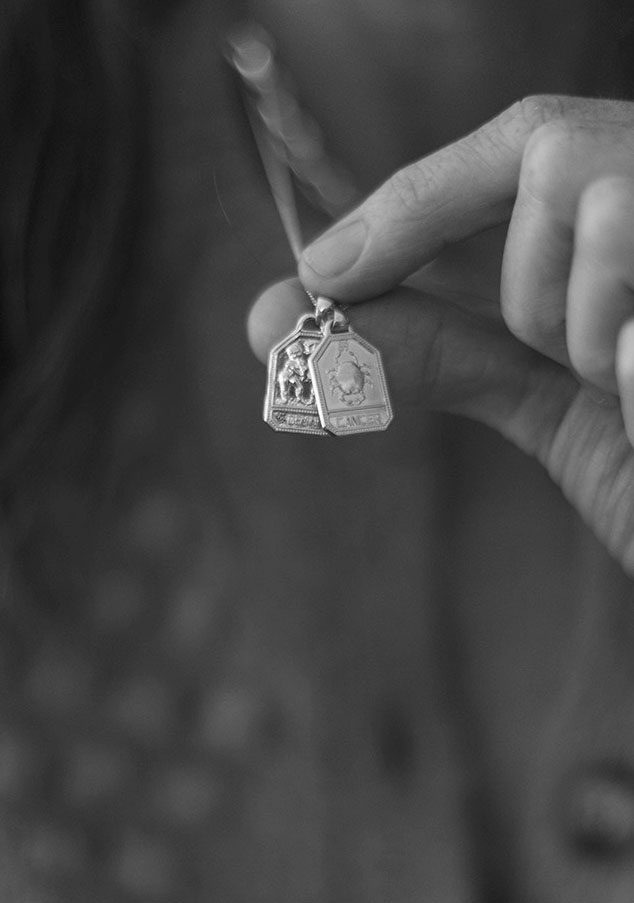 To win a Zodiac Charm Necklace head over to my Instagram, leave a comment and tag a friend and make sure you're following both myself and Ariel Gordon Jewelry. Giveaway is limited to US residents only and will end 5/6 at 8 pm pst.
More Favorites from Ariel Gordon Jewelry…