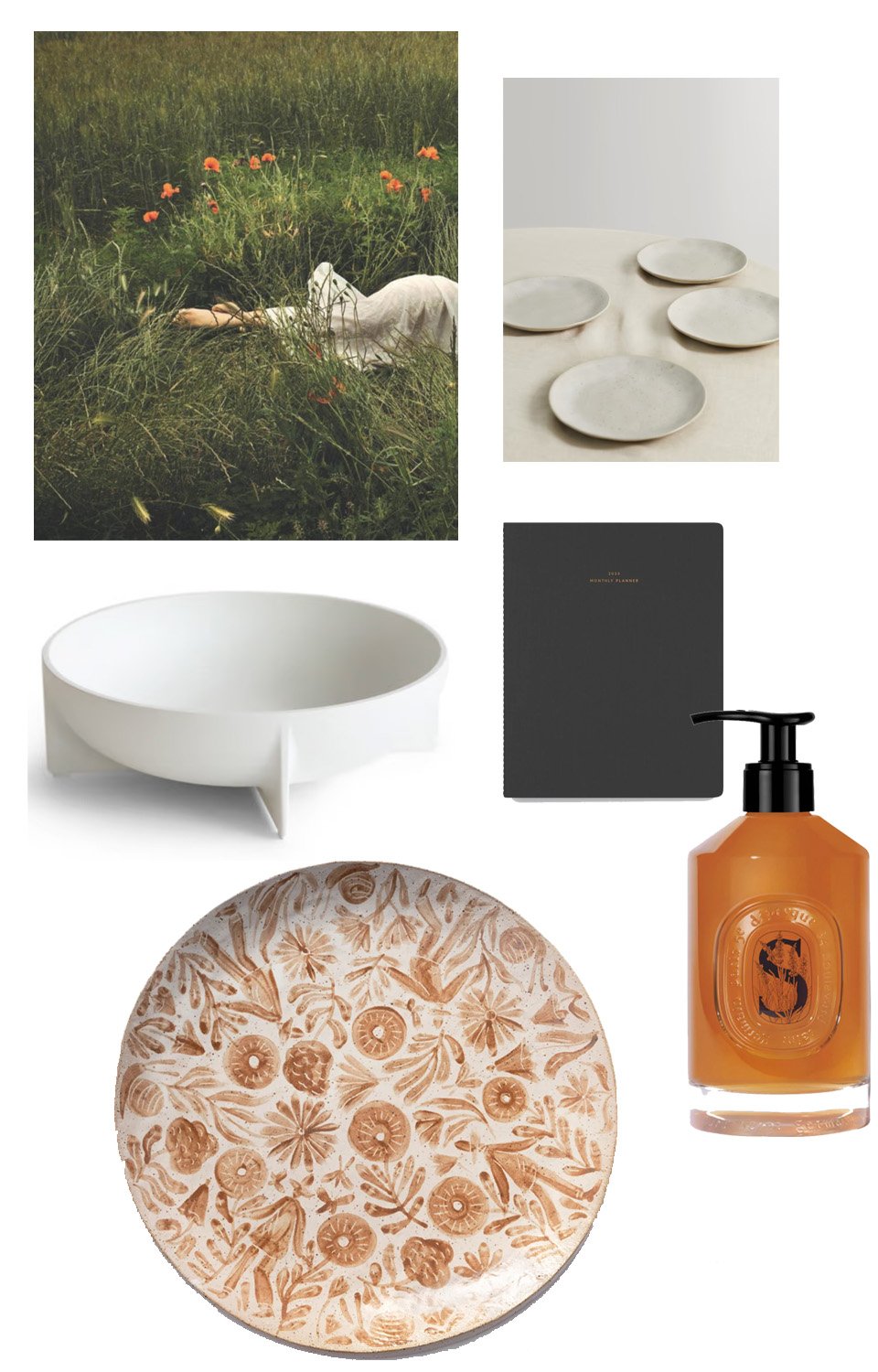 Gifts for your mother-in-law… this was the top asked for gift guide for this year… which I found so funny and totally made me think of The Family Stone—I weep every year I watch it. Potentially a very tricky family member to shop for and easily the gift you will undoubtedly overthink tenfold. Some thoughts that helped me while shopping for my MIL… 
Start with their passions… other than grandchildren (let's be honest they already know they're getting a framed photo from the Christmas card shoot)… mine happens to be the unmatchable homemaker that I will probably never live up to be. She's an incredible cook so anything tabletop and kitchen related is definitely a win. But a step further would be to find something on a collectable level because she definitely has everything she needs in those departments. Thoughtful, one-of-a-kind ceramics was the first thing that came to mind. My go-tos are Earl Home, Good Kind Work, Yokwe or Rebekah Miles. 
A nod to heritage… gifts that celebrate family roots—brownie points, who, what, me? Whether it's a found antique, a beautiful book or a painting… to me this is a little way of honoring the lineage you are now part of. Jamie Beck just released her insanely gorgeous book of photographs from living in Provence and I can't think of any woman that wouldn't dream a little about these romantic scenes. 
Lastly, luxurious beauty essentials that even you would savor until the very last drop. This hand lotion that my mom turned me onto or this softening hand wash in a bottle I wouldn't mind leaving out on the counter.