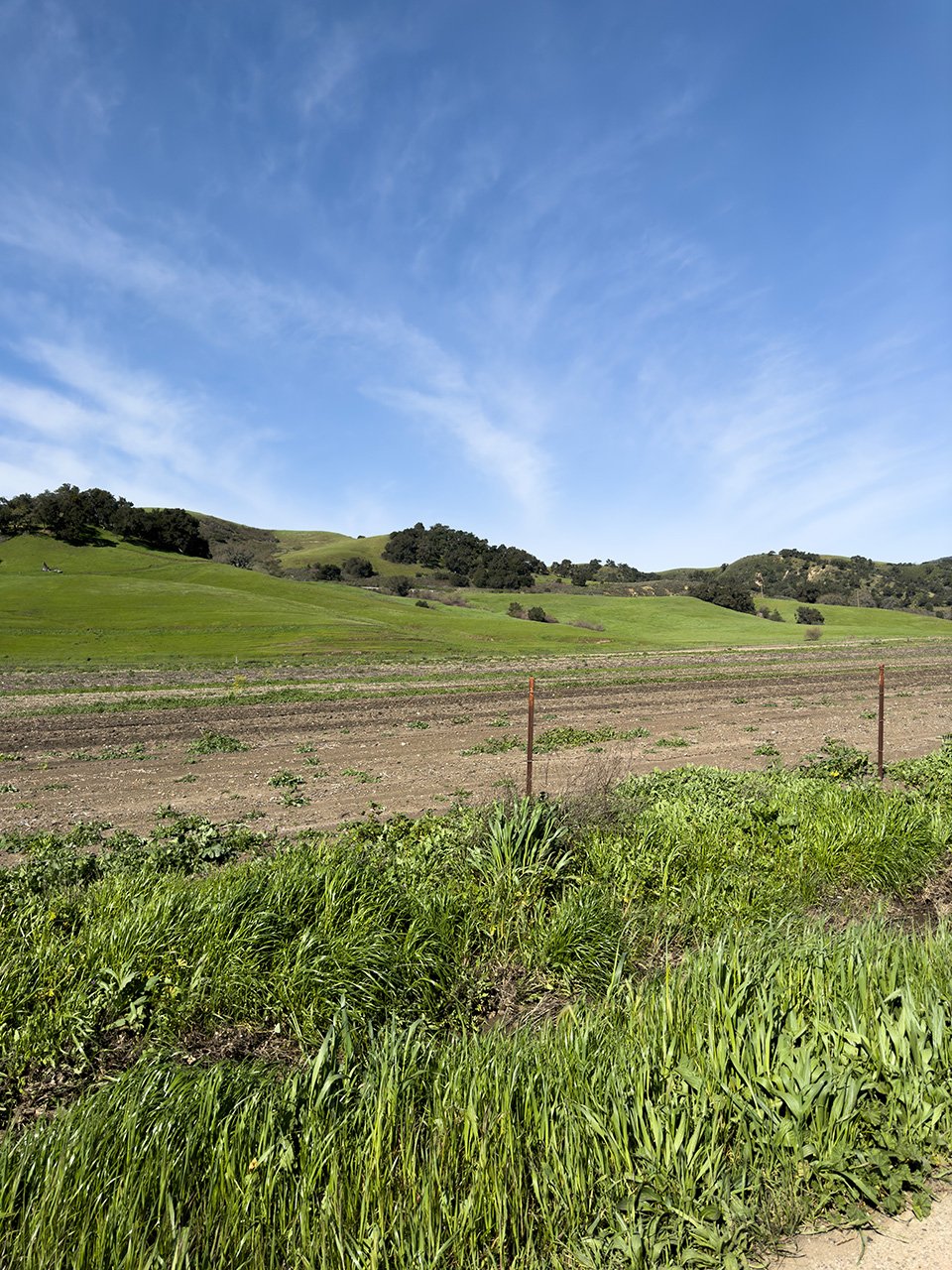 Over the weekend we drove up to Santa Ynez, which felt like the perfect mini getaway after being home so much between the rain and Todd recouping from his snowboarding injury (broken arm poor guy!). I don't think I've ever seen the hills in the valley so green like this before but it was just beautiful. The sun was shining, day was warm and it felt like the quintessential Spring day. We did a little hike with the girls to the Nojoqui waterfall, fed the animals at Folded Hills Farmstead and met our friends for wine and lunch at Storm Wines. I needed that sunshine and blue sky more than I realized after these past few weeks… and that glass of wine! Hoping to take more little trips like this in the weeks ahead when Spring really starts to show off. 
Some other highlights filling up my cup lately… a new classic trench coat I just got that is making my wardrobe feel something extra this month… this outfit and day spent with friends celebrating the Fewer Finer Sam charm… a day of wellness with Palma Collectiva that made me realize I need to slow down more and soaking in these cozy rainy days with the girls.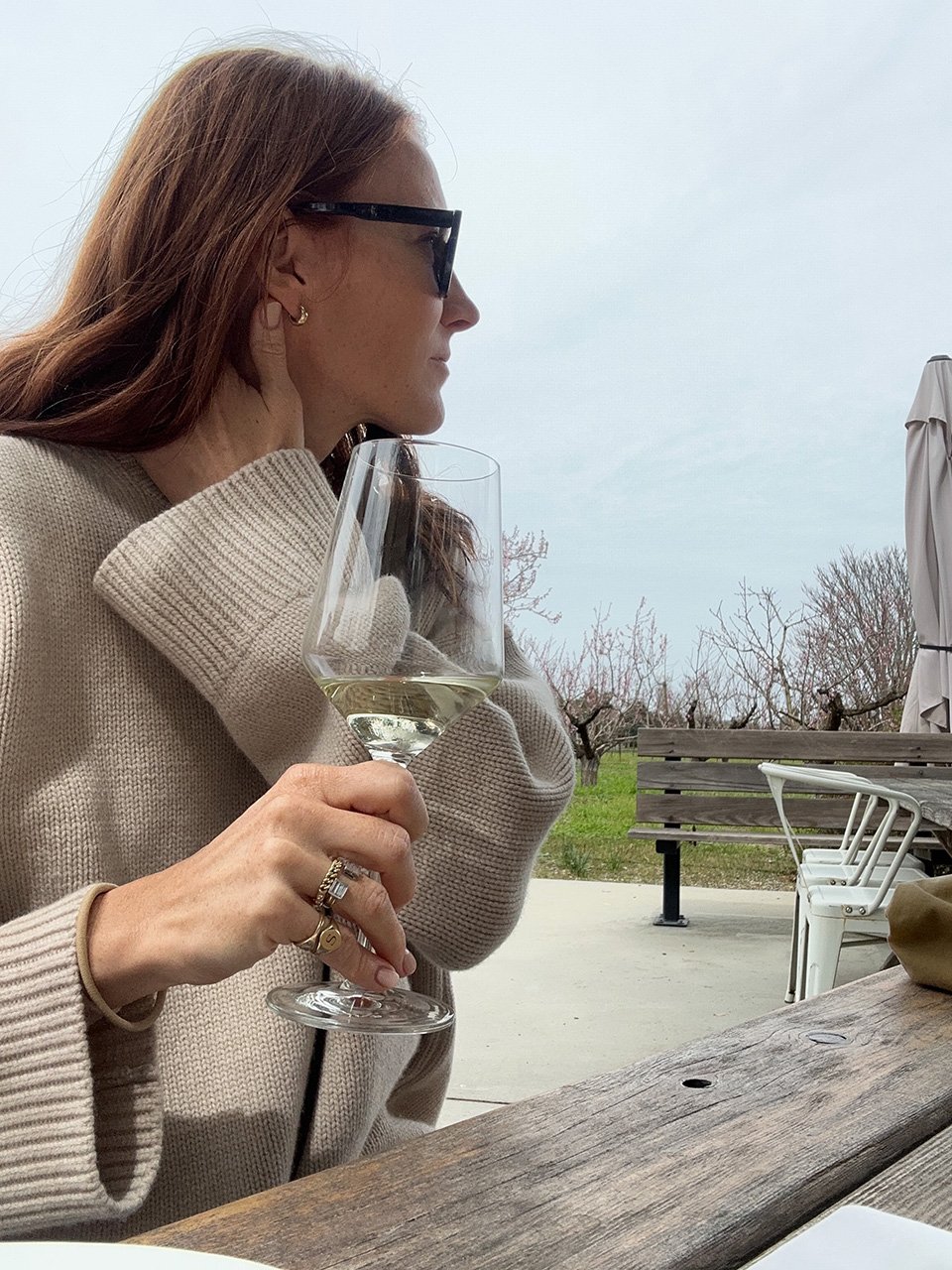 A favorite knit that I've been living in and now own in three colors—collected over the past 4 years, proof that it's worth the splurge. Wore it over my favorite $8 target tee, which pokes through the top just enough. 
The absolute best celebrating with Madison of Fewer Finer this week. Loved how she layered her pieces and was lucky enough to sit next to her amazing mom at the luncheon. Madison told the sweetest story about her mom… during Madison's first year away at college she got a big pink box on valentine's day, inside were letters her mom wrote her since she was a baby on Valentine's day. The sweetest tradition that I want to adopt… so special. 
Coveting all the silky pieces from Doen at the moment… got this dress that is making me antsy for this rain to subside. Also love it with the Sam charm. 
The absolute best… a rainy cozy Sunday morning in bed with my girls. So many of these days that I'm feeling grateful for.