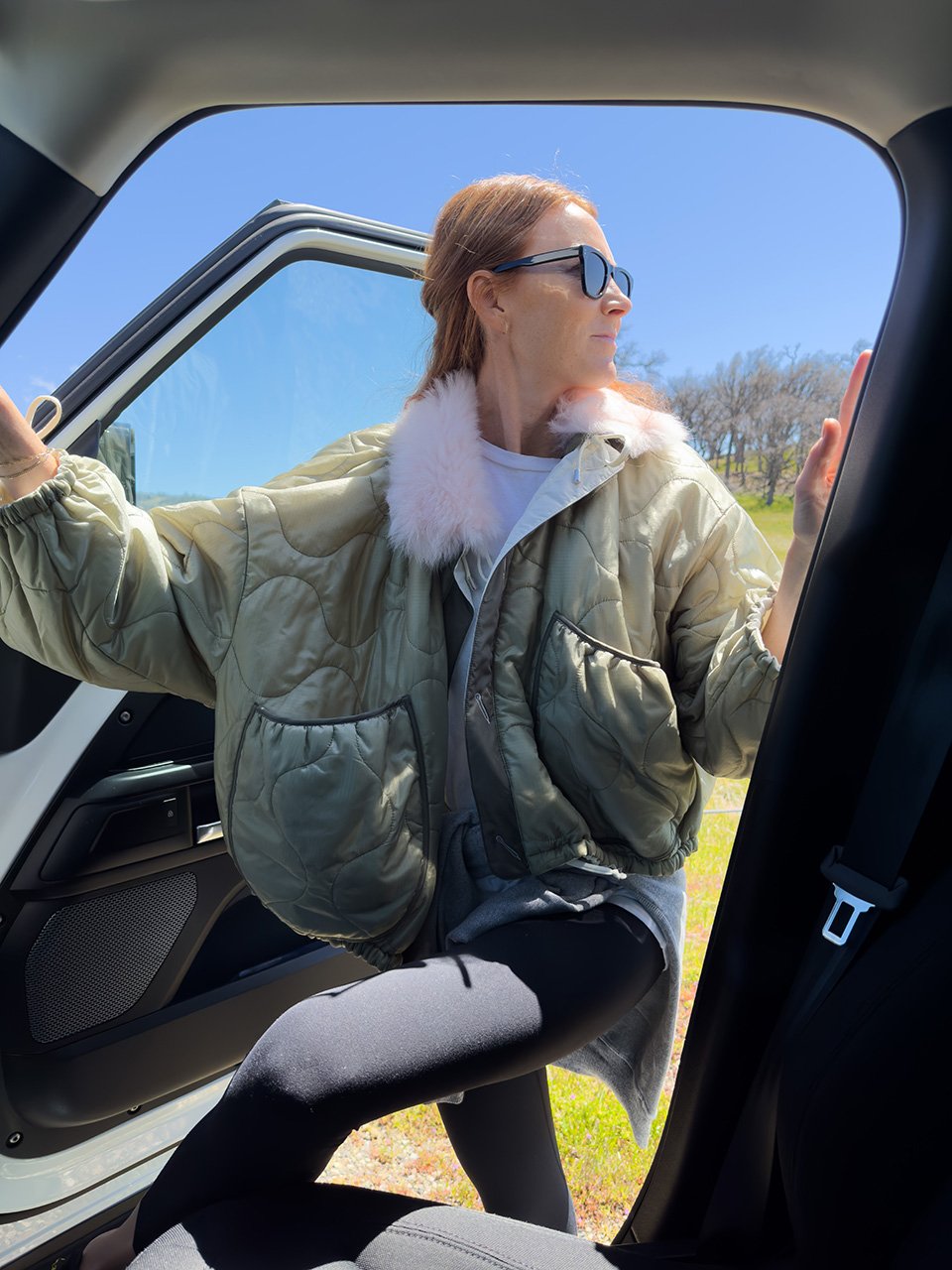 Now that we've made it through what seemed like the longest, coldest, wettest California winter, being active outside in the sunshine is all we want to do on the weekends with the girls. The last few sunny Saturdays we did a mini hike up to a waterfall, ventured into the backcountry of Santa Ynez to find some insanely beautiful wildflowers and this weekend we're playing pickleball with family who's in town for Easter. All of which has made we reach into my activewear drawer more than the usual Monday pilates class and I ordered a few new things for the season that I wanted to share… 
The first, which will make you laugh, I totally copied Todd who ordered Veja hiking shoes and we will be matching hikers now against is will. I got this pair but kind of love this colorway too. Still loving this set from Nylora so much that I decided to get a second set with an updated look… the fabric is beyond soft and I just love that chic neckline of the top. 
I'm excited to start playing more tennis (and pickleball) now that the sun is shining so I ordered this skirt, that I have in the green and love so so much. Might cave for the matching tank as well. And my white bottom sneakers needed to meet the trash this year so I ordered this new fresh pair (my third pair of On sneakers because they are the most comfortable). On the courts, I had a version of this sweater that I loved wearing but it had long sleeves, this short sleeve version is at the top of my wish list right now. 
When it comes to basic leggings and shorts, my go-to brands have been Nylora (just the softest), Varley and Girlfriend Collective. I also rely so much on my men's Patagonia fleece, Marfa Stance jackets and long sleeve shirts or sweatshirts tied around my waist as an added layer. 
More favorites here, hope you're all enjoying the start of Spring!