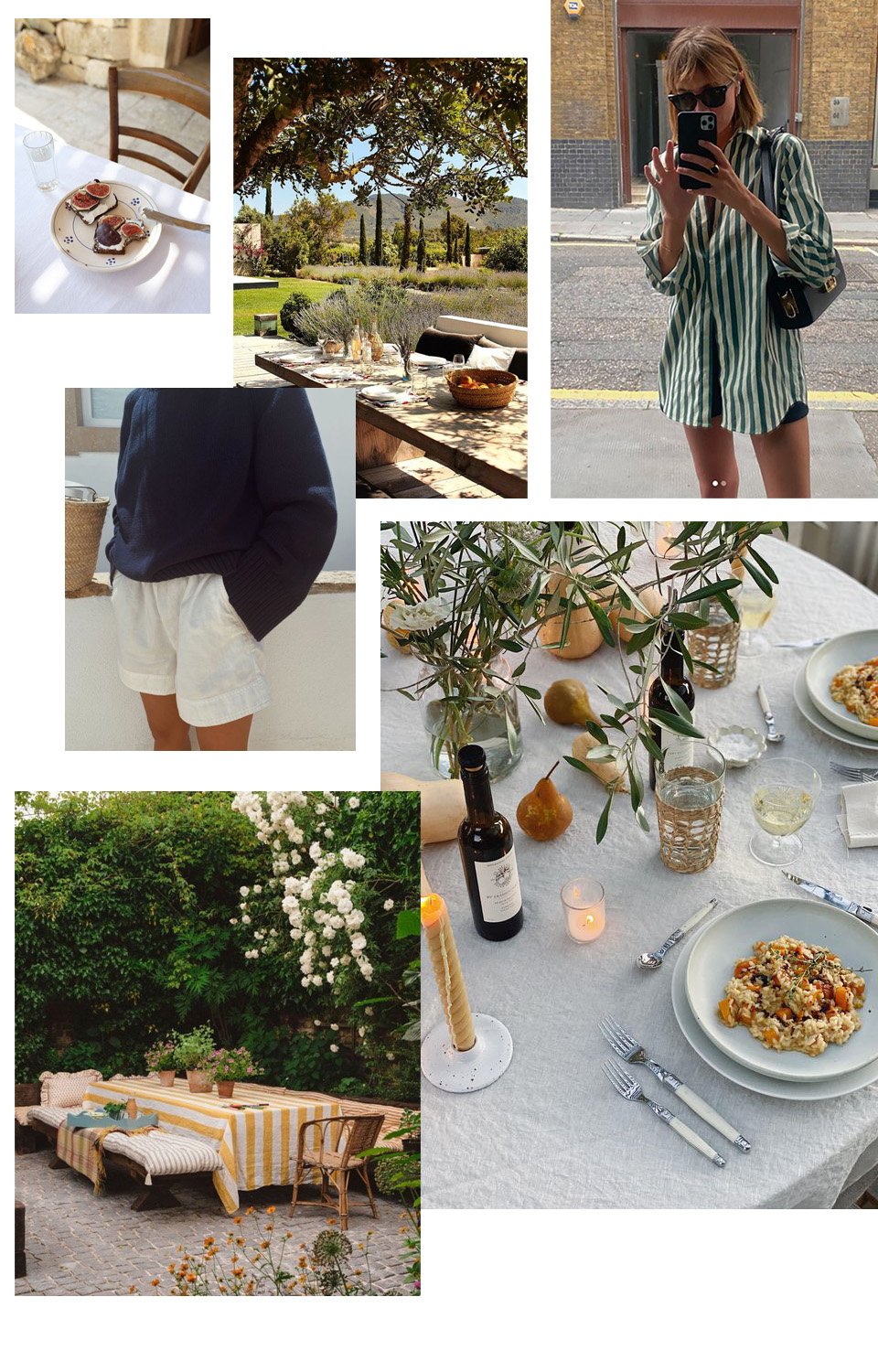 I've been having so many moments lately of feeling incredibly grateful for where we live. Thanks to all our rain this winter Santa Barbara is having the most epic Spring and everywhere you turn there's something blooming or a perfect Spring scene. It's made me want to eat outside when it's warm enough, which in turn has made me more inspired in the kitchen and all things entertaining—coveting these nesting bowls in the lilac splatter, give me all the lilac right now! Diving into cookbooks and feeling inspired to be in the kitchen again, can't say I always feel that way. 
Aside from spending as much time outside as we can, I've been leaning into basics (loving navy or red paired with white lately) and currently on the hunt for good white or khaki shorts—expect a full round up soon! I just got these Jenny Kayne shorts that are scratching the itch at the moment but wishing they had belt loops… I'll share my finds as I search!Also craving classic stripes with all these sunny Spring scenes… on my wishlist in the form of linens (have decided now would be the perfect time to invest in a Heather Taylor tablecloth) and in my wardrobe—this tote is on heavy rotation lately. 
Among the plethora of things this sunshine is doing for my soul, I've been trying to be a bit healthier lately in the way of relax more stress less! That feeling of wanting to drink more water, sit in the sun (without my phone) and go to bed with a book. I know it won't last but right now I'm just really feeling the clean slate of a new season. 
Happy Spring to you all! xx Sam