Holidays are upon us and the group texts that read "what dish are you bringing" has commenced. But the bigger question is, what are we going to wear? I love weighing on the overdressed side even if you're wearing slippers at home on the bottom and an apron on top. And the truth is the Holidays are a perfect time to mix something sparkly with a casual element—oxfords and tennis necklaces or sequins and sweatshirts. I love the excuse to dress up, especially at this time of year. 
Let's not forget what's already hanging in our closet… polka dots, metallics, that furry of red we all ran out and bought and studs that can add that element of silver and shine—loving my studded Khaite bag with this Doen polka dot dress and these silver earrings. Slip dresses from summer can be so easily transformed with some fun jewelry and a favorite crewneck sweater thrown on top—usually my M.O. especially if it's cold. I also realized that two of my favorite rich green pieces would be perfect together—this Nili Lotan silk skirt (on sale here) and this cashmere sweater (similar color men's style, the closest I've been able to hunt down). Also love this baby Bottega size for parties.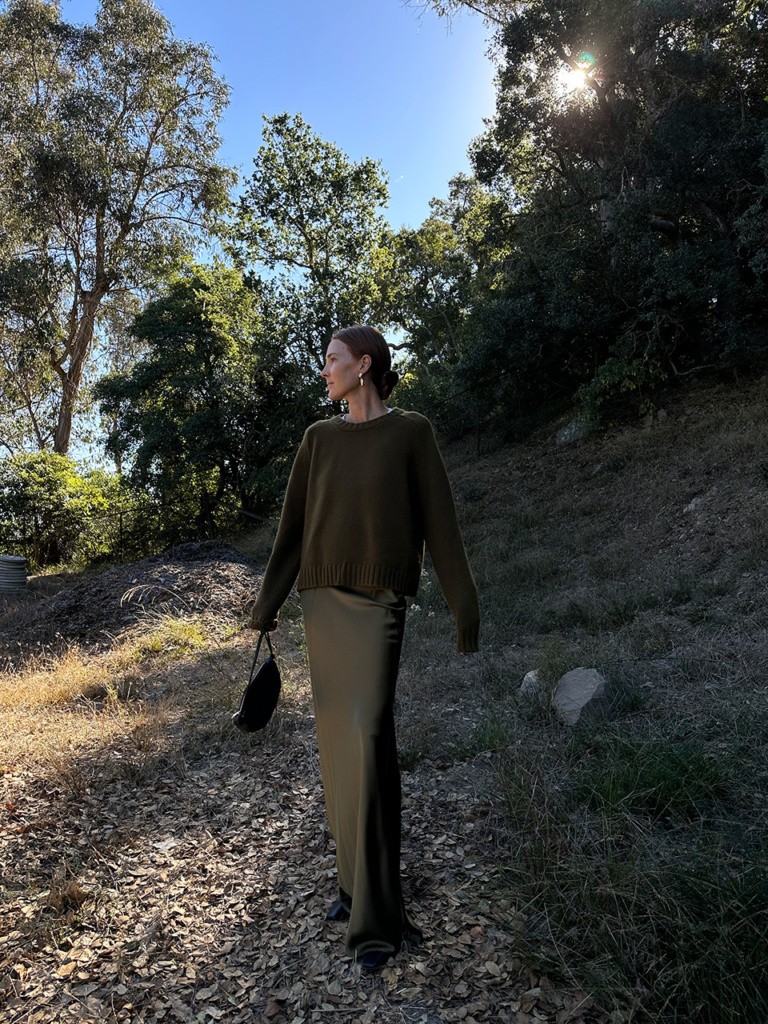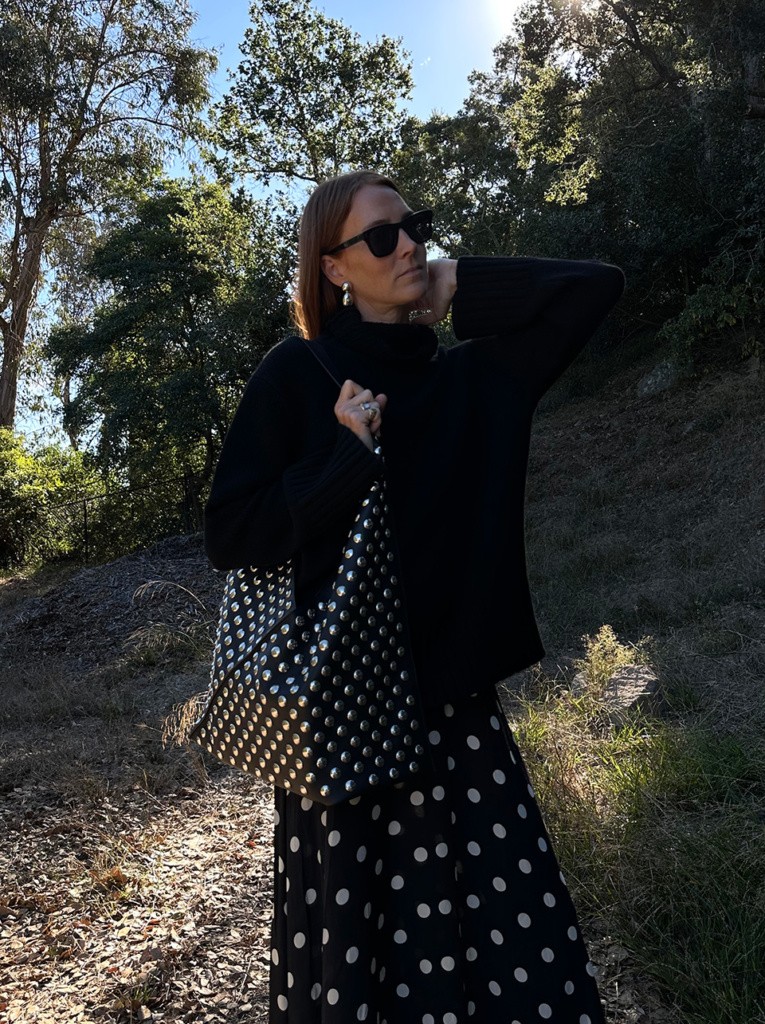 I rounded up some finds for holiday below but here are some I wanted to call out because they so good… this slip dress (under $500) that is so stunning and could work well into next summer… this sparkly dress (under $500) that I am currently dreaming about with a martini glass in hand… this sequin skirt (under $60) that would be so good with a just a simple white tee and some bold silver jewelry… this faux fur coat that would be a bigger buy but could also work for any snow winter getaways… this gold dream dress (under $400) and lastly this classic black velvet dress.