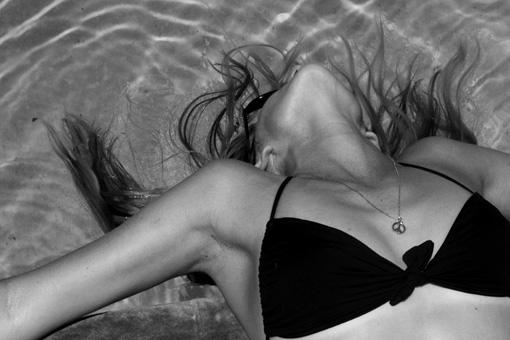 I can't help but get a little giddy every year around this time when the days get sunnier, warmer and longer. Things are infinitely more fun (which is probably why it always seems to fly by) and I always feel the best thanks to having tan limbs. There are so many things I absolutely love about Summer that I look forward to it every year. Here's a list of 15 things I love about the brightest season of the bunch.
1. Fresh squeezed lemonade or lemon and mint ice cubes, seen 
here
2. Nights spent outside with friends and a bottle of vino
3. Putting some miles on the beach cruiser
4. Light pink Peonies
5. Long days at Hammonds, my favorite beach seen
here
6. Trips to McConnels for mint chip ice cream
7. Falling asleep in the sun
8. Reading a book—Cutting For Stone and Water for Elephants are on my list
9. Morning walks
10. Swimming in the ocean
11. Testing out new recipes for get-togethers
12. Cheeseburgers hot off the grill
13. Sailing
14. Weekend getaways—I don't have any yet but planning is half the fun
15. Peaches, my favorite fruit are in season—stay tuned for some new recipes I'll be trying!