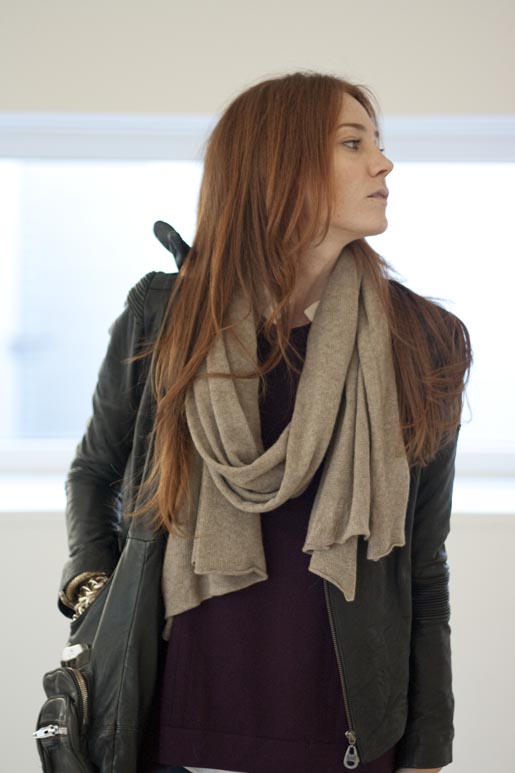 Doma Leather Jacket, Rag & Bone Sweater, Helmut Lang Jeans, Alexander Wang Bag, Vintage Bracelets, Autumn Cashmere Scarf, Target Boots.
Over the past few years I've collected a variation of leather jackets that I can't seem to live without. Ranging from a $40 Forever 21 jacket (seen
here
) to a pricier one I recently found by Doma, they've all proven to be some of my greatest wardrobe investments. And what else could give that cool, relaxed vibe more than leather? Here's a look that's been a favorite go-to recently.