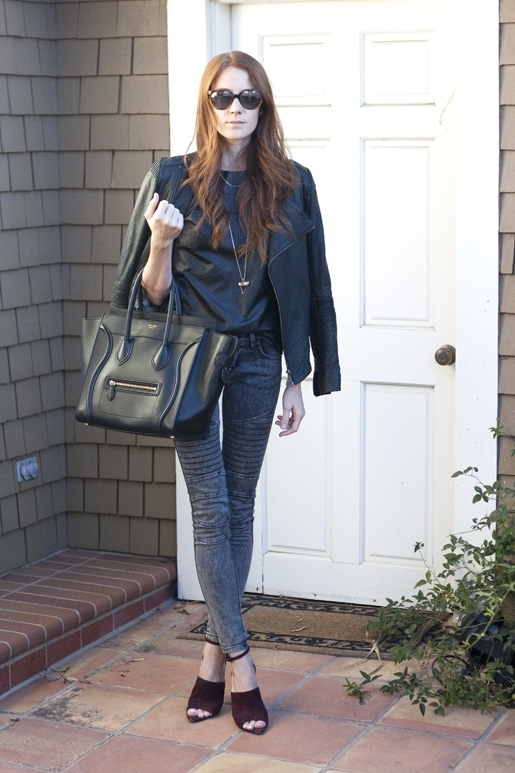 Considering this is my second post in a row featuring these James Jeans Moto pants it's no secret I'm crazy about them. The wash, the fit and design are just too good, especially when paired with black leather favorites and oxblood heels. I highly suggest heading over to their website here and getting yourself a pair. Treat yourself to 25% off with this discount code: JJ002 (good for US only, expires 11/30).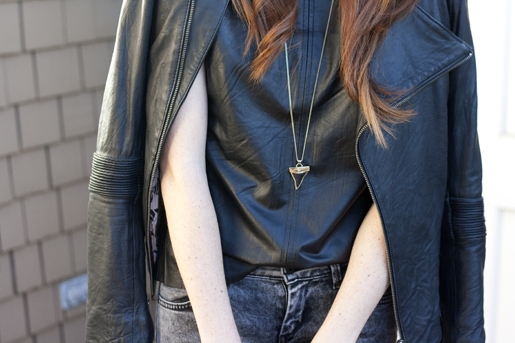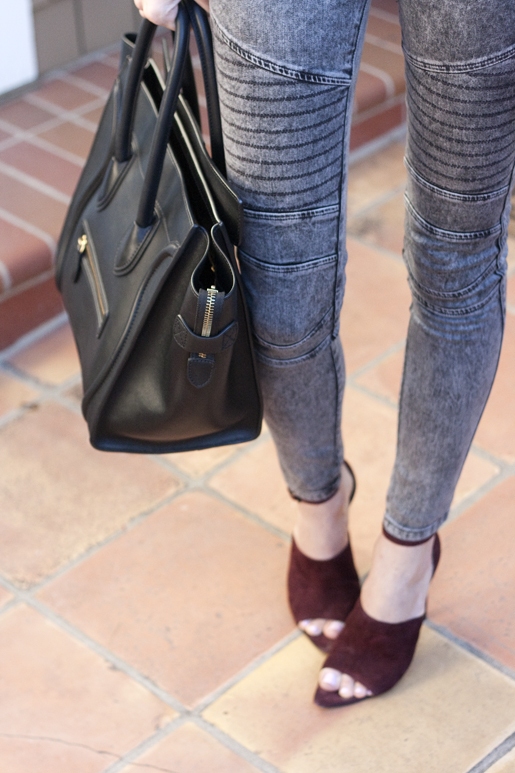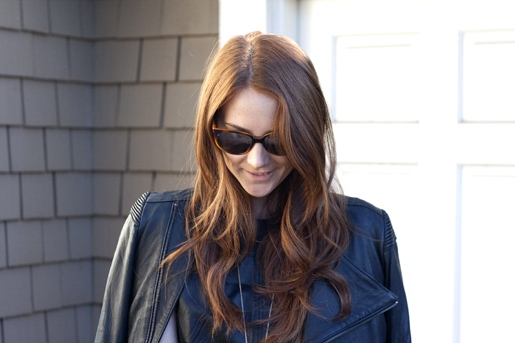 Quick tip: Mirrored sunnies are all the rage right now, I just scored some
Sunpockets
from a friend and discovered about 5 more pairs that I want on their website.