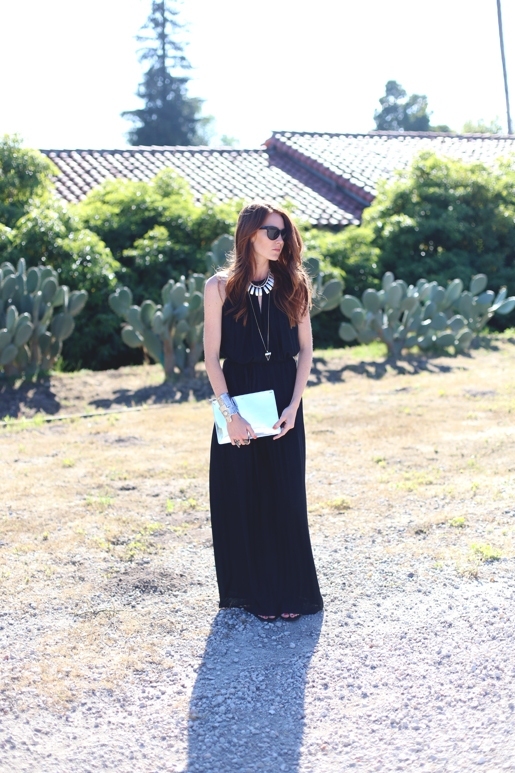 When I look at my datebook to the weeks ahead, it's a bit overwhelming but chocked full of exciting things. First up, my best friend's wedding this weekend and following that, an event I'll be co-hosting with
Citizens of Humanity
at one of my favorite boutiques in Pasadena called
Therapy
. Join me at Therapy on Holly street, Thursday April 25th from 5 pm – 8 pm to shop, sip some bubbly and give back to an amazing cause by bringing in an old pair of jeans to donate. 
Cotton. From Blue to Green™
 is a green movement that recycles old denim putting it to new use as insulation for communities in need. Plus shop the new Fall 2013 collection from Citizens of Humanity and see which ones are my favorite. Hope to see you there next week!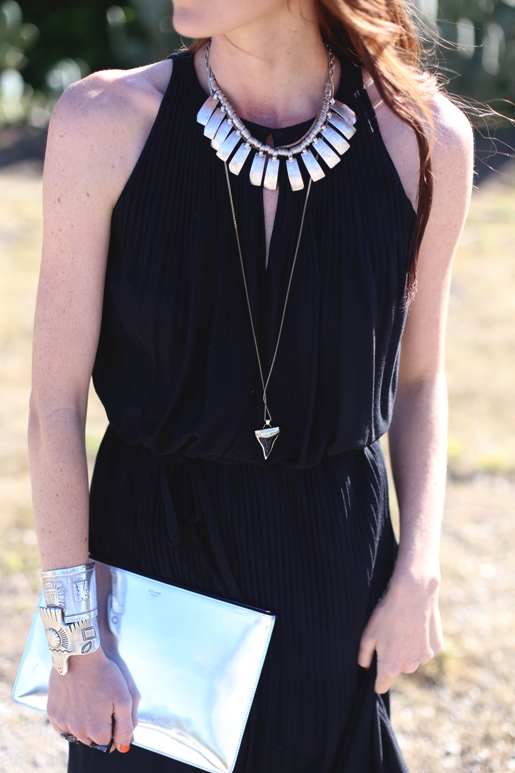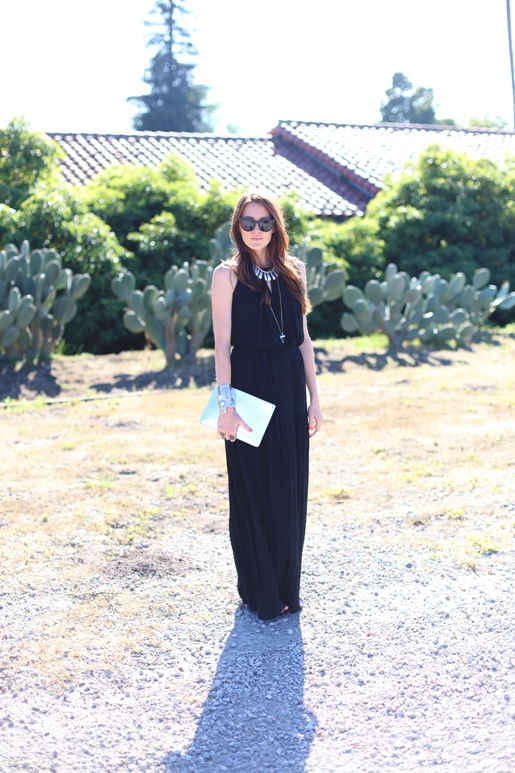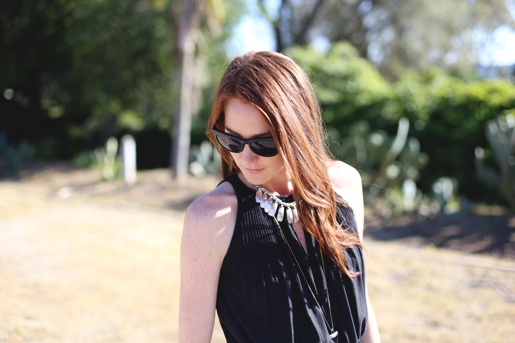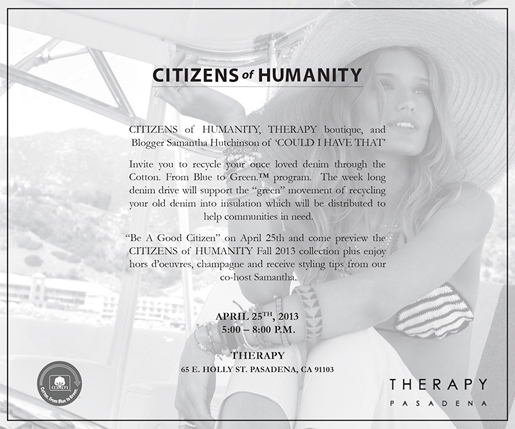 I hope to meet you there! xo