One of the perks of living in Santa Barbara is having a wine country right (Santa Ynez) in our backyard. It's a quick 30 to 40 min drive from the beach making it an easy weekend destination for some sips, idyllic views and a good lunch. This time of year is perfect for a quick trip. There's just enough sunshine for chilled Sauvignon Blanc but it's chilly enough for stylish layers.
So, if you're craving a trip. Here are my tips in one breath. Rent a house… go with friends (more than 6 is a crowd)… hire a driver… start at Curtis and Firestone… make your way towards Los Olivos… have lunch at Sides or Los Olivos Cafe… walk to Saarloos & Sons where you can have wine and a cupcake pairing from Enjoy… head to Sunstone Winery (the most picturesque of them all)… and grab a drink and dinner at any of these favorites: S.Y. Kitchen, Trattoria Grappolo or Root 246. Stick around Sunday for live music and the best tri-tip sandwiches at Coldspring Tavern.
I recently ventured up with my pal Arna what we called, the best day of work e-v-e-r. It was a perfect day that ended with meeting a new (furry) friend.
Cynthia Vincent coat, Equipment blouse, Current/Elliott jeans, Rag & Bone boots, CB Luxe rings, Ariel Gordon ring, Jennifer Fisher ring and similar cuff, Cynthia Rowley sunglasses, Celine tote.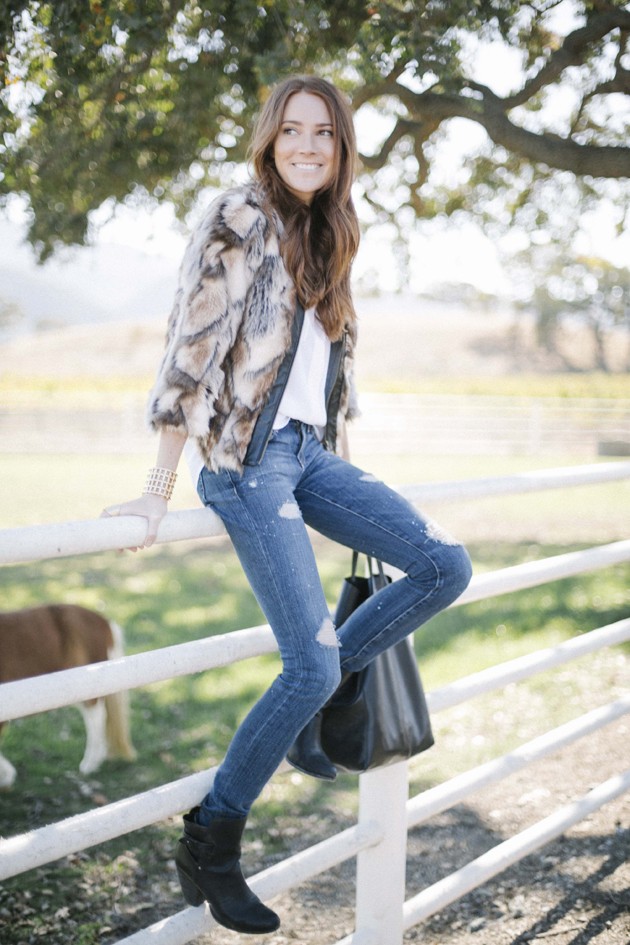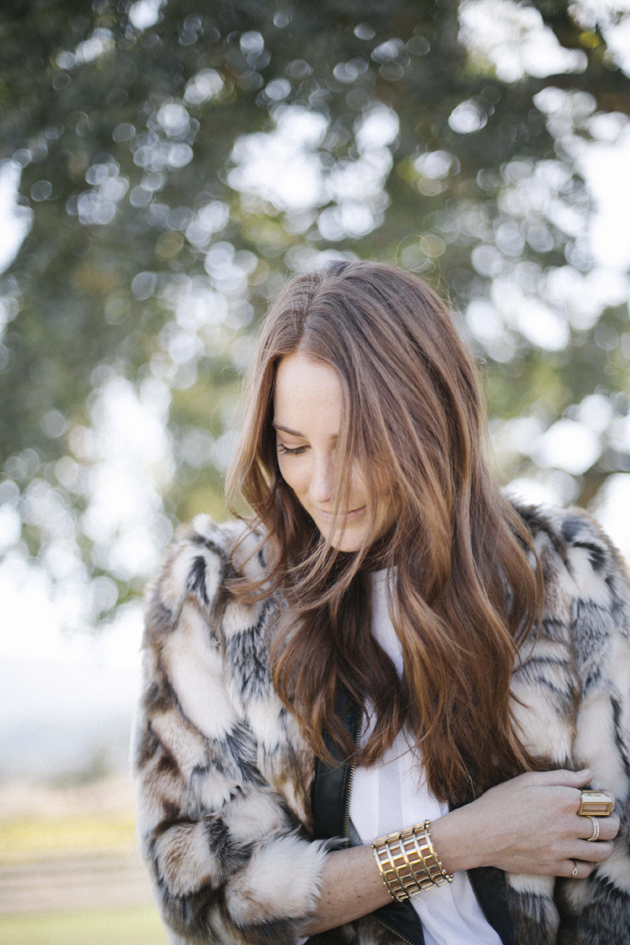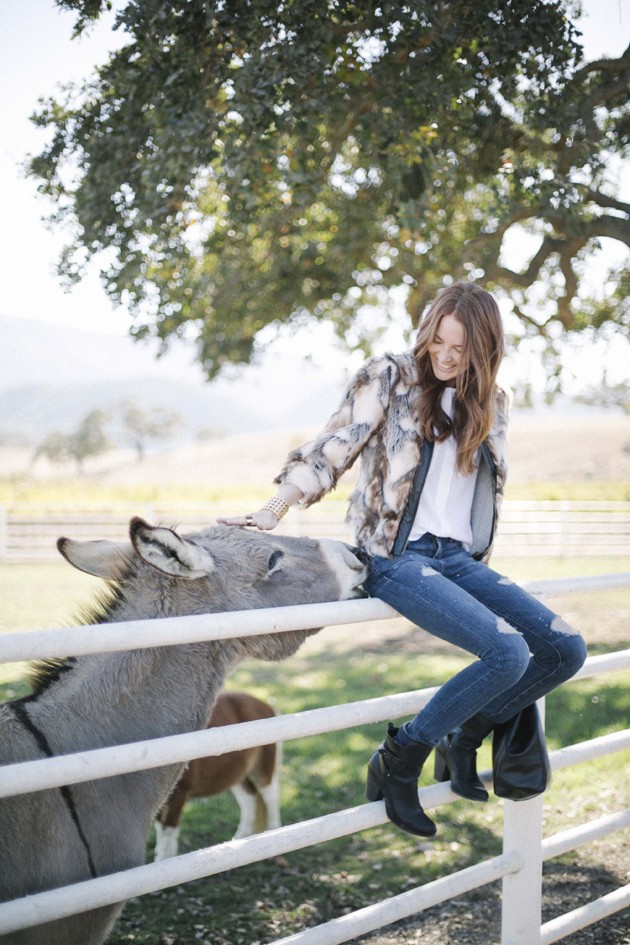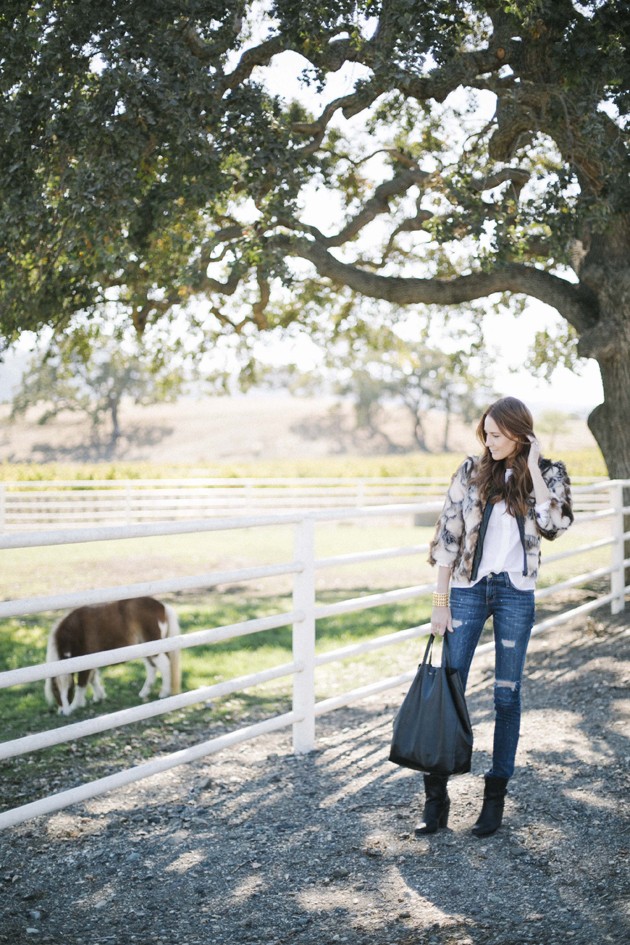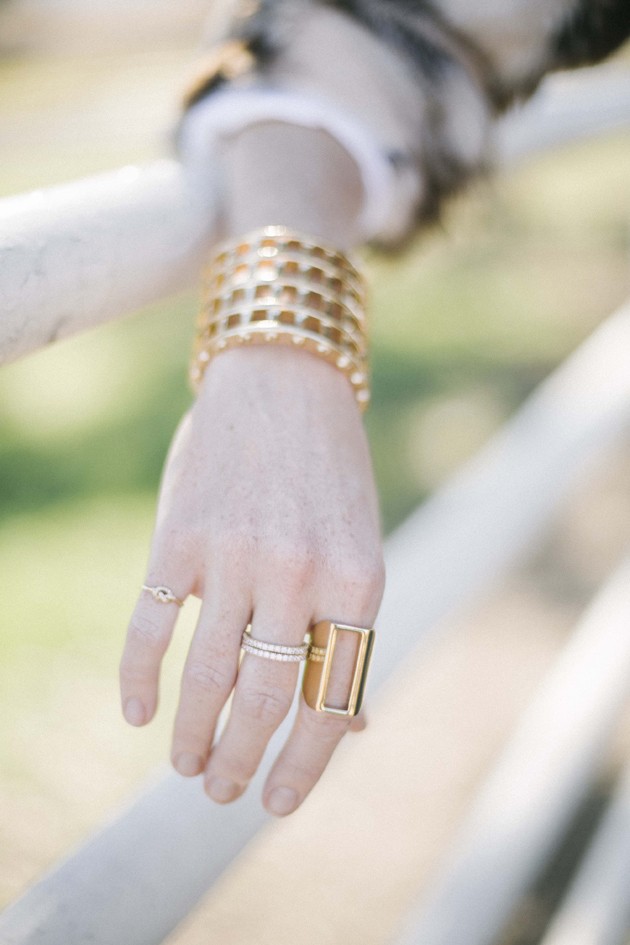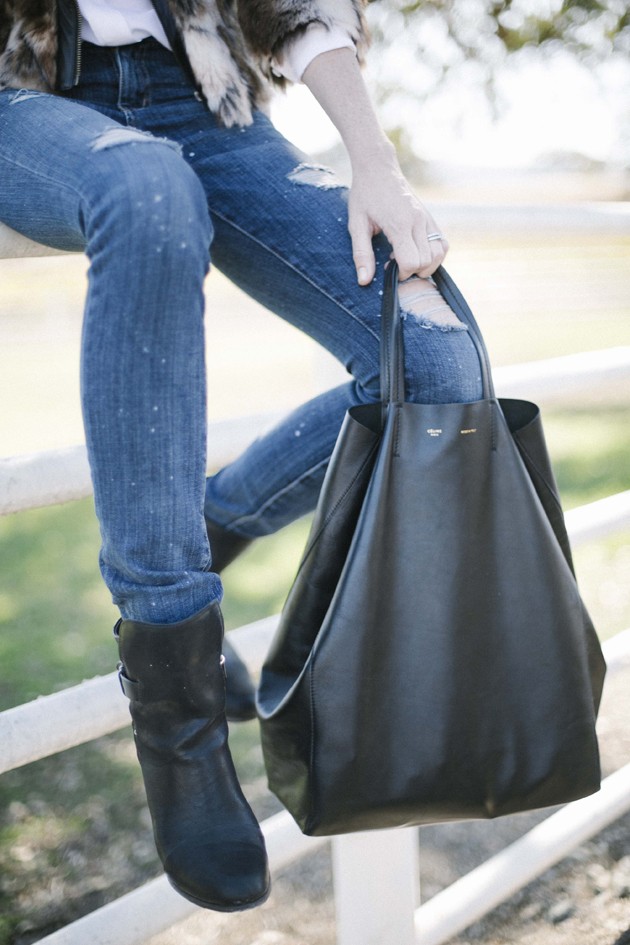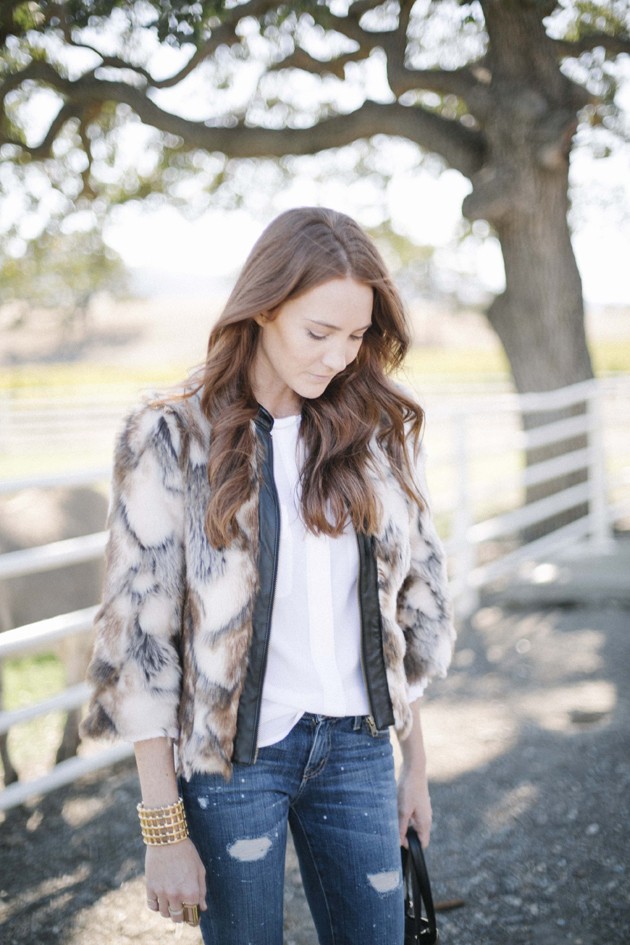 images by Arna Bee