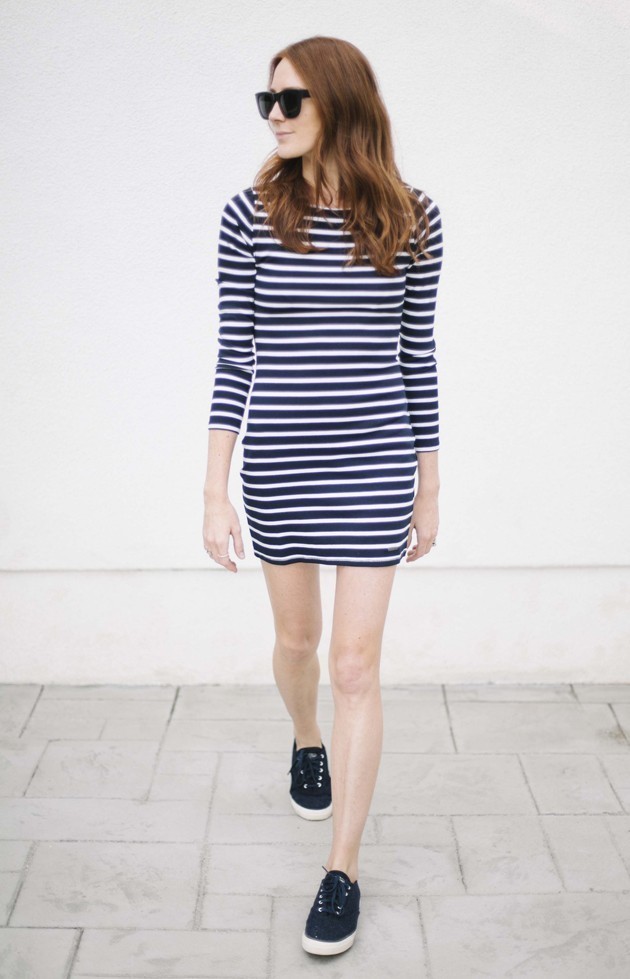 There's something undoubtedly Spring-ish about stripes. True, it's a print that fits just about any season but I can't help but crave a sunny, salty day out at sea or an afternoon picnic. For me, stripes evoke a sudden need for sunshine and fun. Luckily the sun peeked out recently and it was surprisingly warm enough to slip on this new (über soft) number I picked up at Abercrombie. Normally I opt for an oversized fit when it comes to dresses and rarely brave figure hugging finds but there was something classic about this one. I felt like it flattered my curves in a sporty yet flirty/feminine way. The second my legs felt a little sunshine I knew the countdown for Spring was on.
Side note: if you're wondering who this adorable pup is, her name is Nook and she's my sisters dog. Whenever I'm in LA, this little one is my companion during the day. She's also a fellow sun lover when she's not trying to befriend a squirrel.
Abercrombie Taylor dress, Sperry sneakers, Super sunglasses, CB Luxe ring.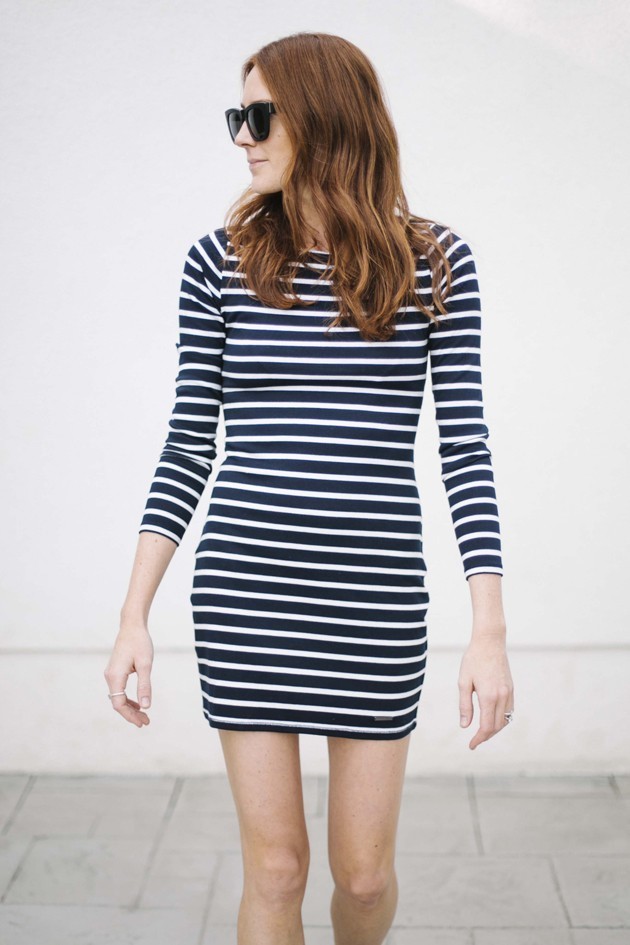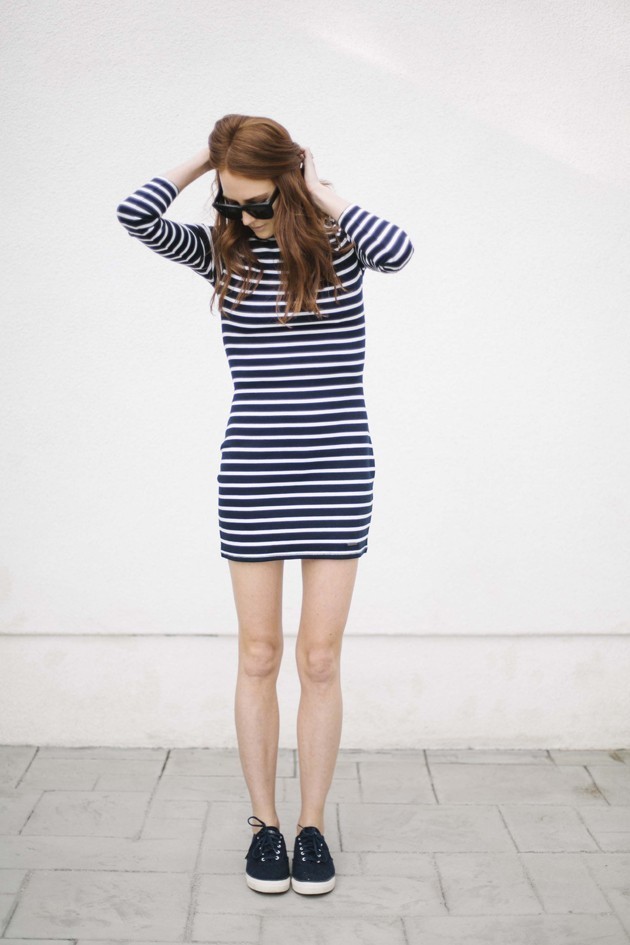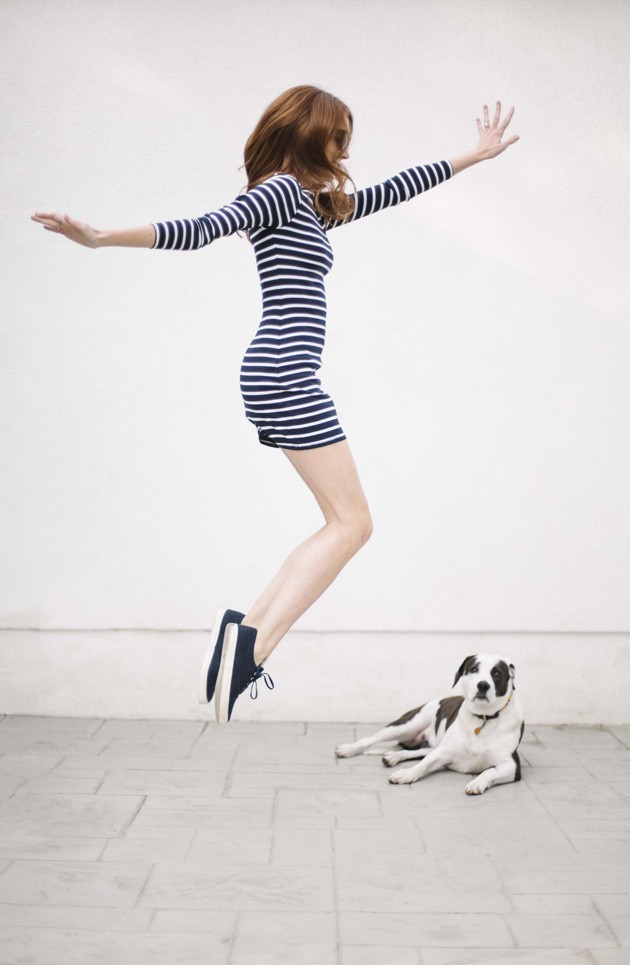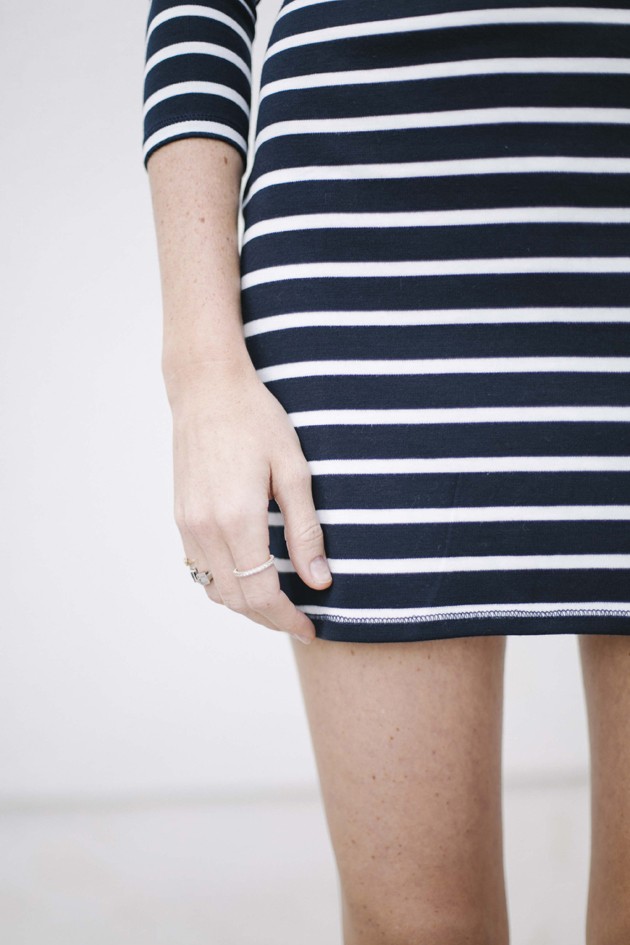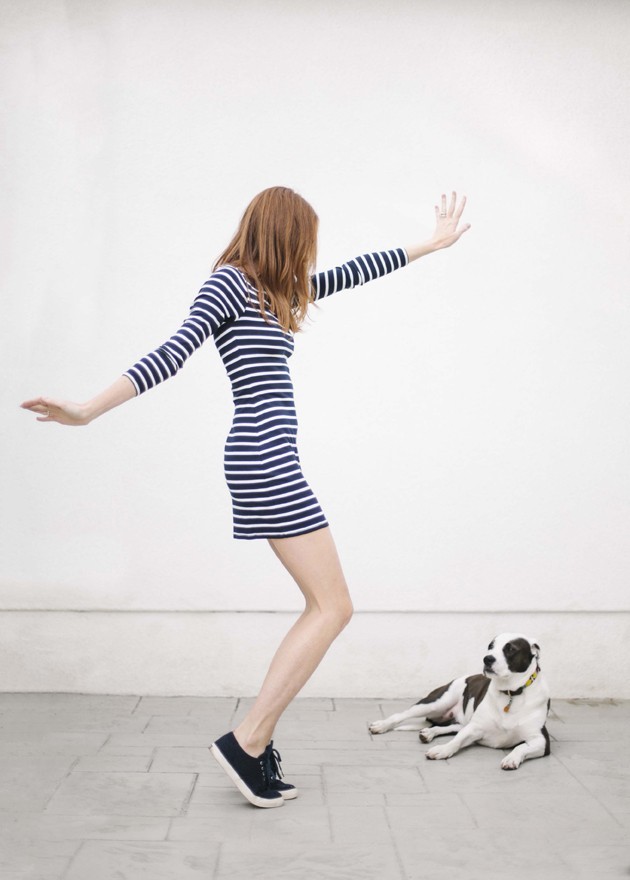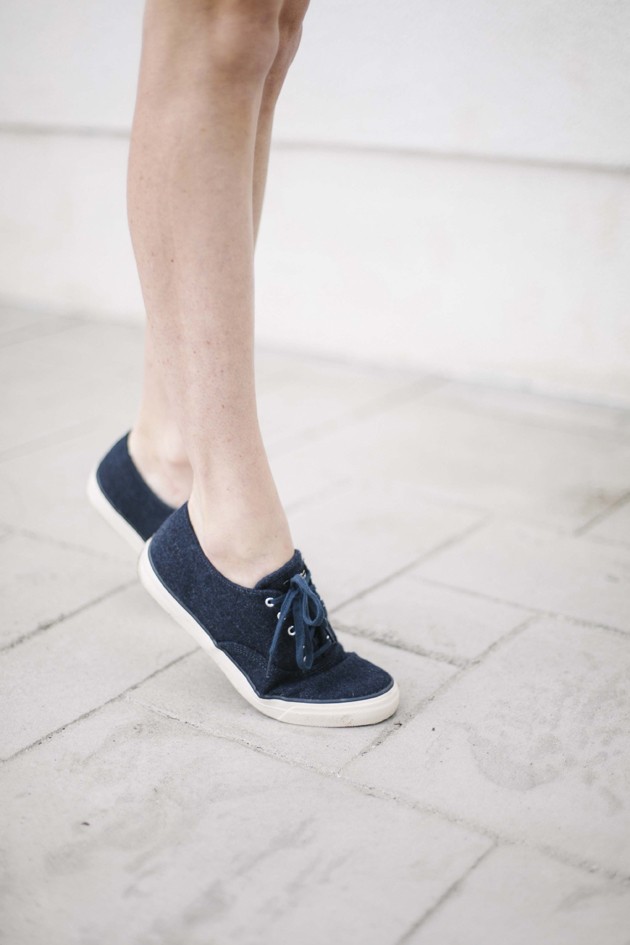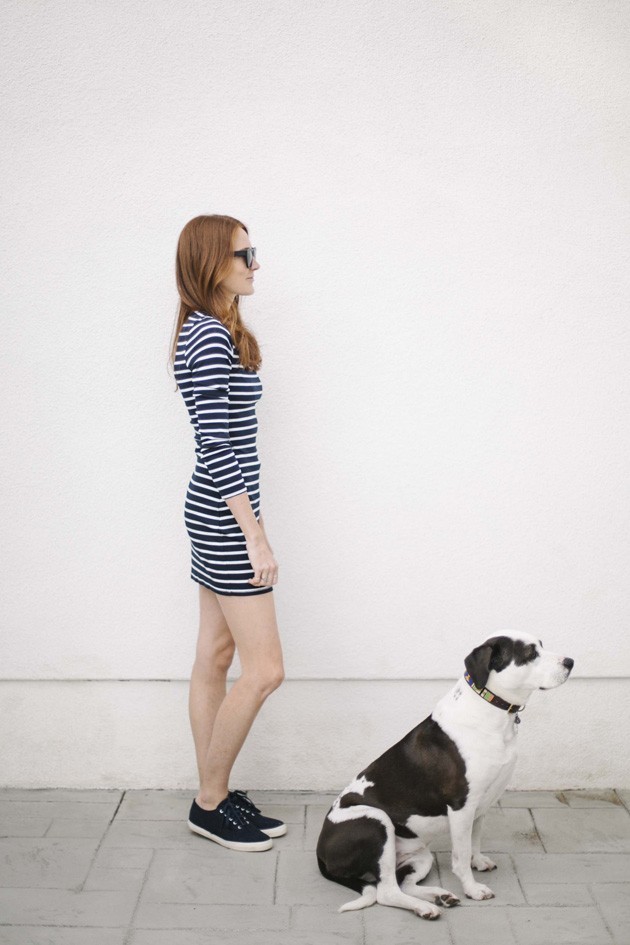 Photograhy by Arna Bee