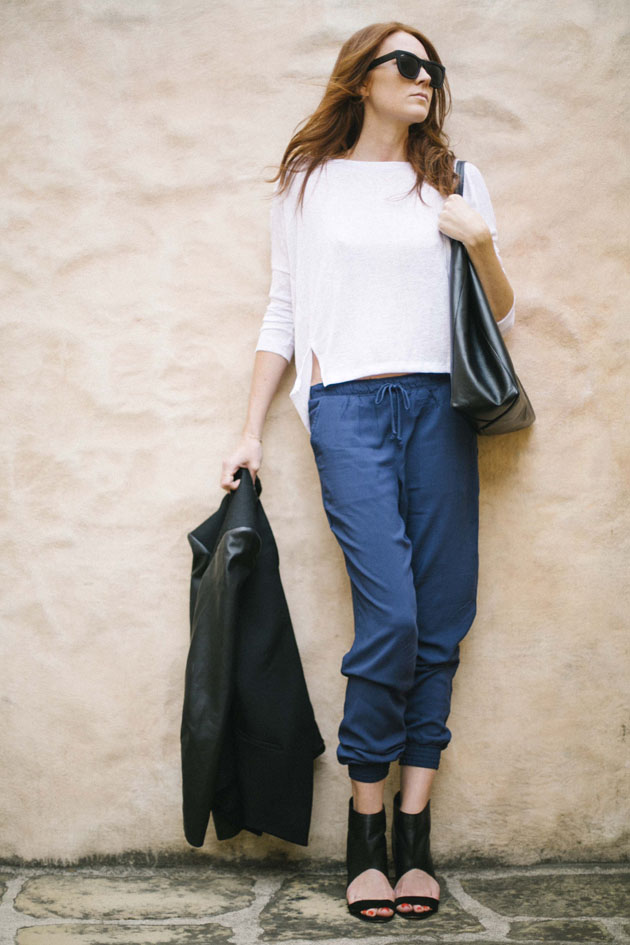 There's an embarrassing fact about me that I've never brought to light on this blog. So here it is, criticize if you will. I still have (and sleep with) my baby blanket. It's a shredded mess and I've never parted ways with it aside from vacations, usually it just hides behind my pillow. You're all probably wondering why the cord hasn't been cut. My sweet mom never forced me to give it up and quite frankly it's the softest thing I own. Sometimes it just feels good to snuggle up with it, especially on downer days when a little comfort/security is needed. And if Kirsten Dunst doesn't have to part ways with her blankie (so I read somewhere) why should I? I do have a point here with this odd personal fact and it boils down to this, soft things are the best. When it comes to wearing clothes, the cozy factor weighs in heavily before I commit. Lately I've been wearing light and soft layers from Abercrombie on repeat thanks to the arrival of Spring. I forgot how essential drawstring pants are for warmer days after wearing leather and denim all winter long. Thank goodness for Spring.
Abercrombie top and pants, Helmut Lang blazer, IRO wedges (similar), Celine bag, Super sunglasses, Loren Stewart rings and bracelet.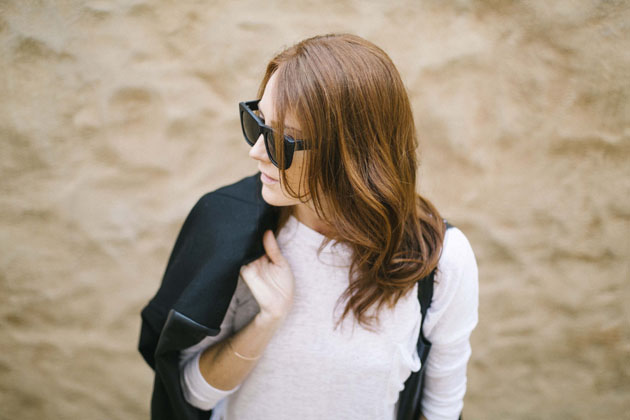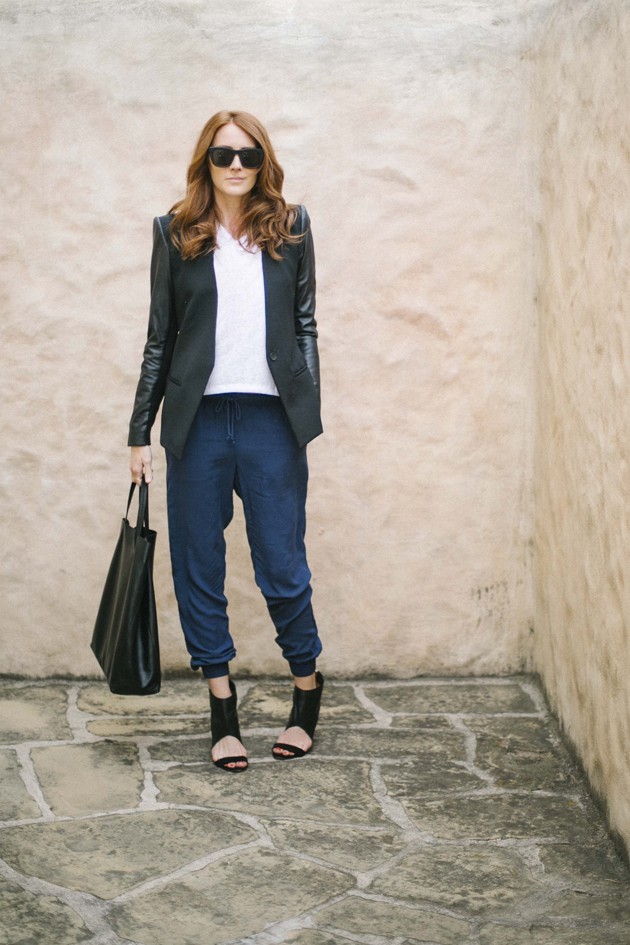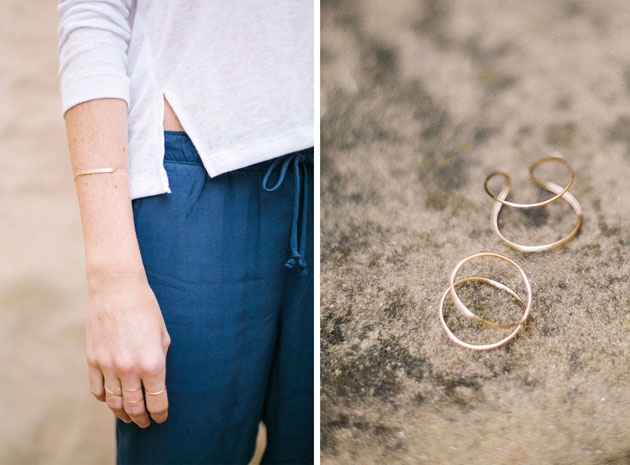 Side note: dainty jewelry mixed with soft layers has been my go-to. Especially these delicate rings and teensy bracelet from Loren Stewart.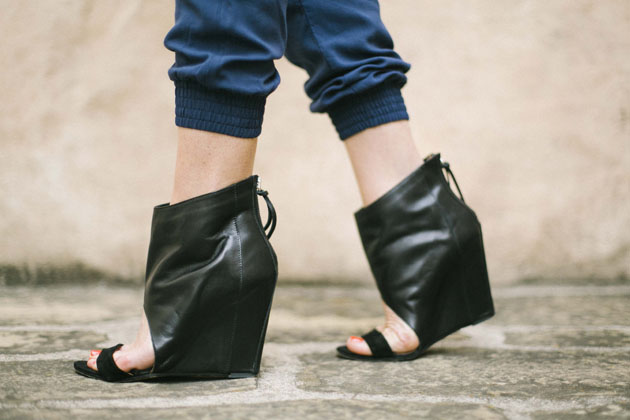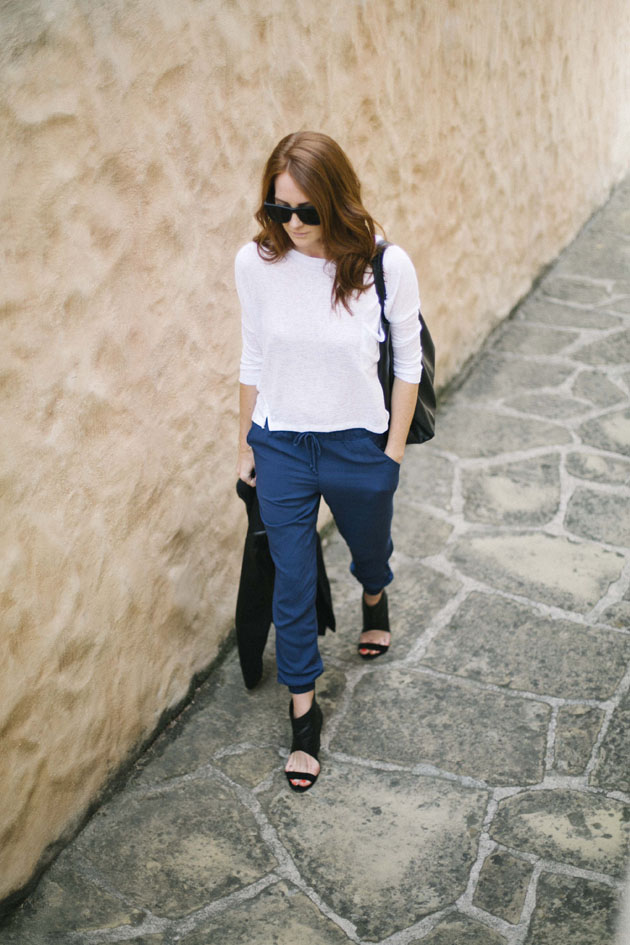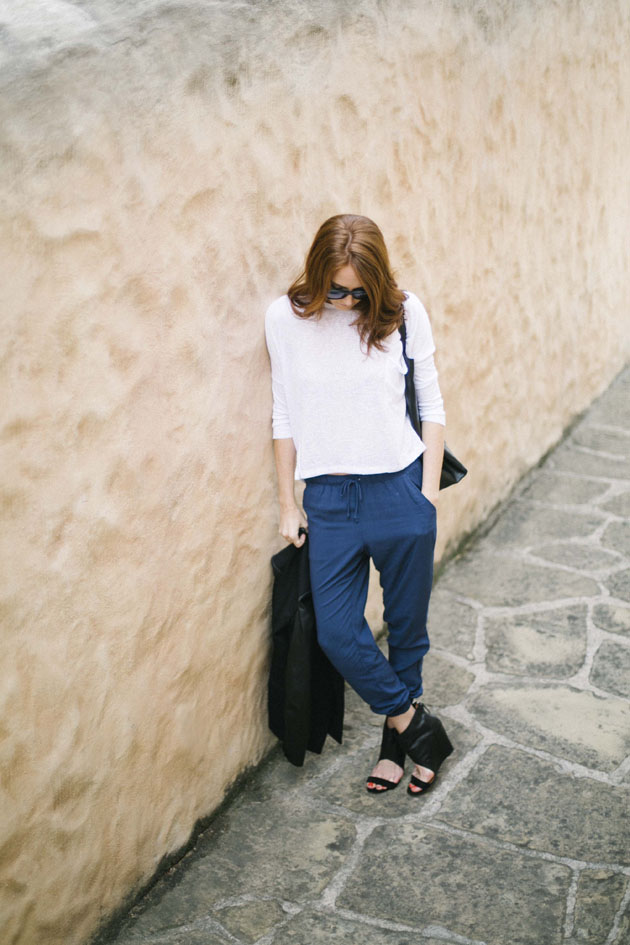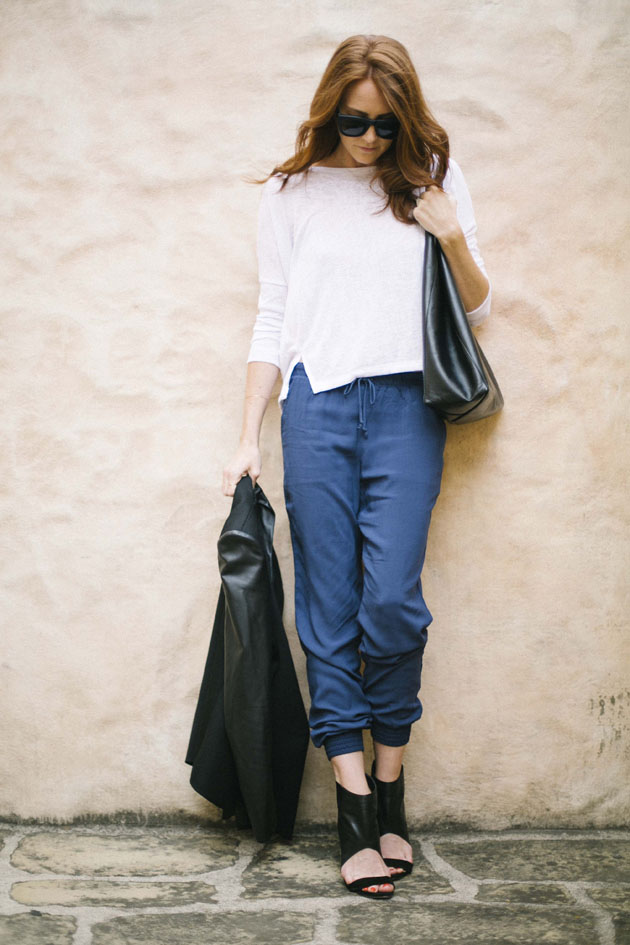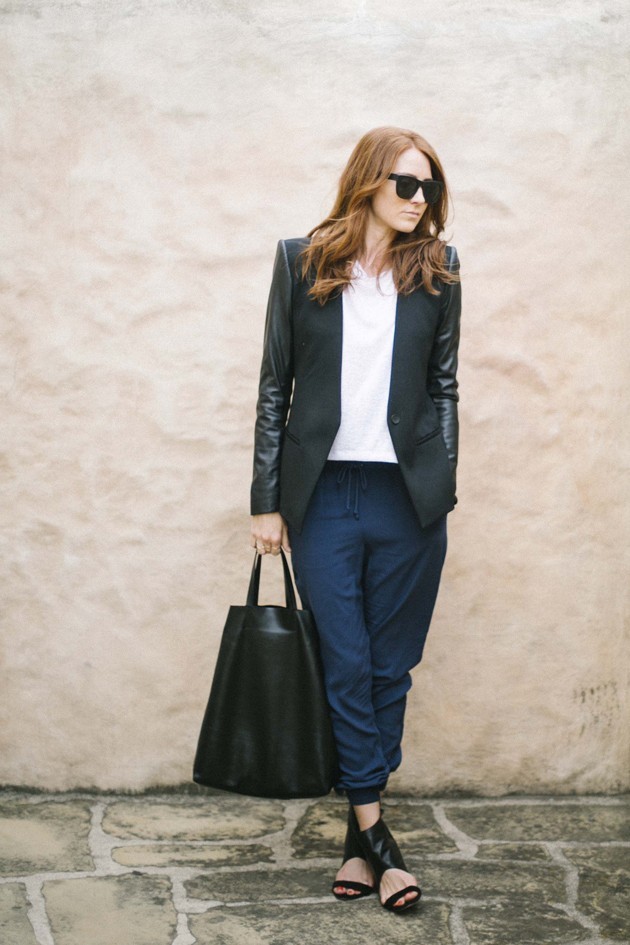 Photography by Arna Bee
Thank you to Abercrombie for supporting this post.